During the first run of the men's slopestyle at the Beijing Olympics, the cameraman lost track of the riders in Section 2, and for a moment only the course was shown on the TV.However, this is not the photographer's fault.This is because the rider chose a fantastic line that no one had imagined.We take a closer look at Kaito Hamada, the rider who showed the world his freestyle mindset in snowboarding.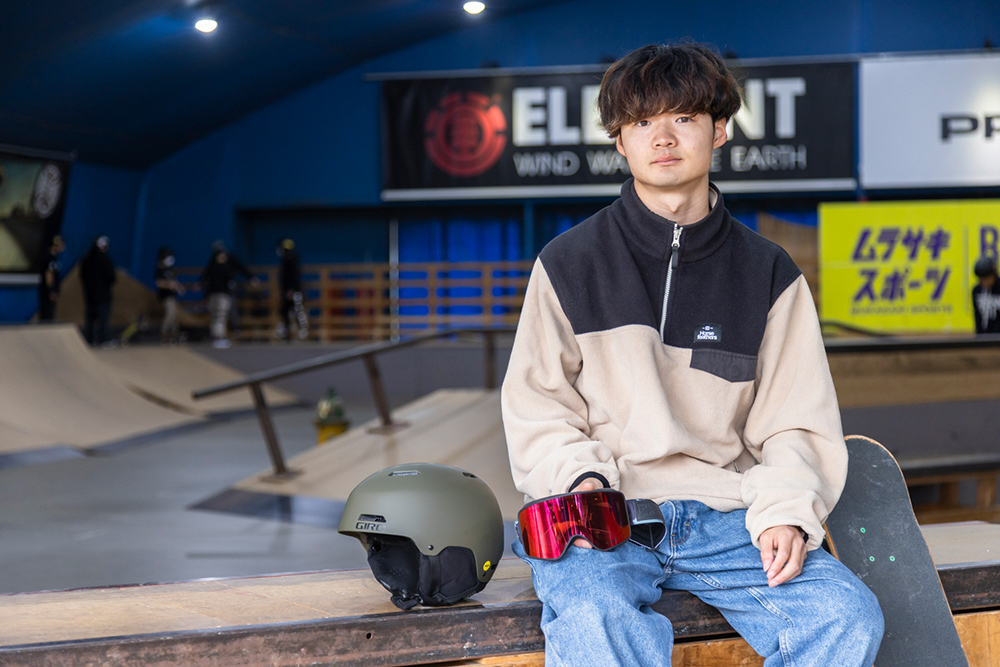 Coverage cooperation: Murasaki Park Tokyo
---
longed-for dream stage
"I'm happy to be able to show a run like THIS IS SNOWBOARD on TV."Hamada, who finished the slopestyle competition at the Beijing Olympics, responded in a television interview.
That was the line he had been thinking about since he saw the blueprint of the course. "If someone else skated on the same line, I was thinking about attacking another line. In Beijing, I was aiming for a combination of creative skating and difficult tricks, and I didn't score many points in that section. But I have no regrets, because I think I was able to leave an impact."With a refreshing look on his face, he looked back on riding on the dream stage since he was a child.
Hamada started snowboarding when he was 5 years old.When he was sledding in his hometown of Hokkaido in winter, his parents suddenly stood up and enjoyed skating.Then he went skating with his family every week.As he got better, he started competing in competitions like the kids around him.Then, when it was announced that slopestyle would be included as an official event at the Sochi Olympics, he said, "My dream was to compete at the Olympics."After that, he went to the slopes where he heard that the environment was good and practiced every day.As his rotation speed increased and his axis of rotation became more complex, he began to attend jump training facilities using air mats.In this way, he surely mastered the highly difficult spins and achieved smooth sailing growth as a competitor.But…….
"When I was in my first year of high school, I was able to participate in the Youth Olympics, but right before that, I was ripped off at my first World Cup…. After all, I couldn't compete in the Youth Olympics, and it was in January, so I completely ruined the season."
After a period of recuperation, he continued his efforts to keep up with the evolution of the riders around him, and returned to the snow the following season.He started competing in tournaments with the goal of making the national team again.He missed the Pyeongchang Olympics two years ago, but four years later he finally made it to the Beijing stage.And what he showed was that free run.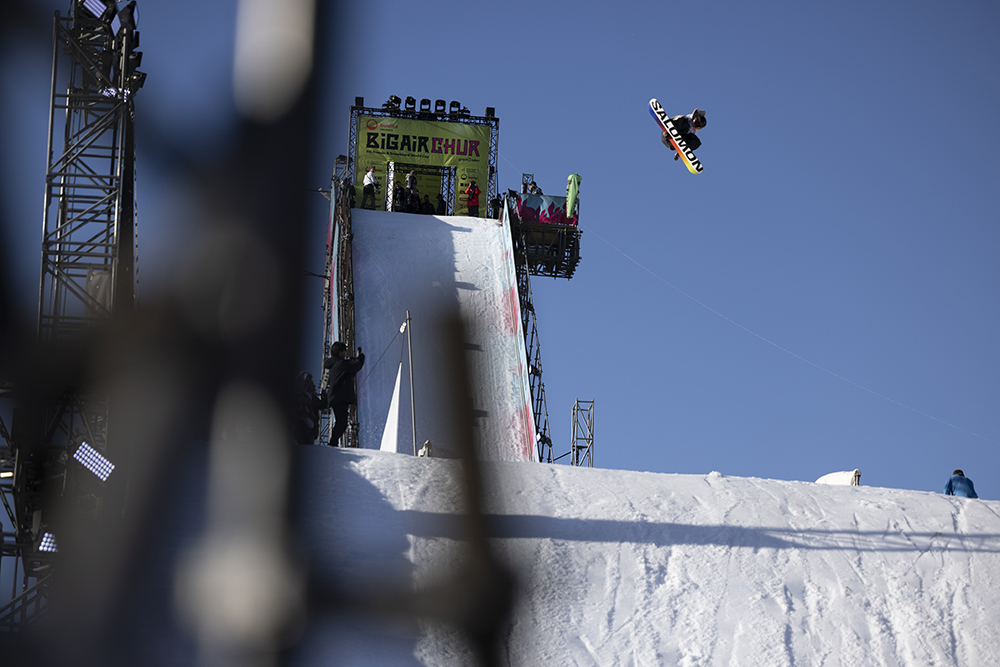 A New World Expanded by Images
However, it was only after graduating from high school that he began to think about the "imagination," "originality," and "style" of snowboarding that he expressed at the Beijing Olympics.
"When I was a kid, I watched movies full of cultural elements and knew how cool snowboarding was, but before I knew it, I focused on winning and forgot about the coolness… I became so focused on tricks that I felt like I had withdrawn into my shell, and I was so ignorant that I can't imagine it now (wry smile)."
By listening to the stories of various people, including the team manager of SALOMON who gave him an opinion, and watching various videos again, Hamada deepened his knowledge not only of technology but also of cultural aspects, and seriously considered his own style. I came to face it.For this reason, it may have been a natural progression for Hamada to start disseminating movies shot and edited by himself as a tool for self-expression.Of course, there was also a commitment.
"Instead of filming and having someone edit it, I thought that if I didn't edit it myself, I wouldn't be able to deliver the image I had in mind to the viewer. I started three years ago, and now I love editing."
And Hamada will demonstrate his unique talent here as well. He won the 2021 COWDAY movie contest in the Park & ​​Street category.No, that's not all.He also managed to seize new opportunities.Currently, there are many brands that support Hamada, but GIRO, the only one among them who has a global contract, approached him.The edit he uploaded on Instagram at THE STOMPING GROUNDS in Saas-Fee, Switzerland.GIRO's global team manager saw it and said, ``His riding matches the style GIRO is looking for in snowboard riders,'' so they signed a contract.
View this post on Instagram
Here is the video uploaded to Instagram

Here is the video that won the championship at COWDAY2021
(COWDAY YouTube channelQuoted from)
I want to win in my own way
"I think of myself as a competitor when it comes to genres. As long as I'm in that position, I have to produce results. Creative things don't mean results. I have to do it.It's difficult to achieve both "attractiveness" and "winning", and I think there are only a few people in the world who can do it. When it comes to snowboarding, it's all about style.Frankly speaking, it's fine to win a competition, but I think the real thrill is to win in style.Especially in slopestyle. You can do it, and you can run backwards like I did at the Olympics (laughs).I like that."
Hamada is currently aiming for the Milan/Cortina Olympics in Italy.It's still three years, isn't it?He seems to be challenging with the awareness that there are only three years left.In order to recover what he left behind in Beijing in Italy...
"First of all, in order to join the national team, I have to go to the World Cup and earn points. I don't think the revs will go up all at once.That's why we have to figure out how to increase the make rate of 1800 and 1980.And how we can hit the style in the air with grabs and so on.It's a difficult trick, but it really works. I'm practicing to be able to do it easily."
Hamada now does not only focus on tricks.
"I think that what I want to do is taking shape more and more, so I will continue to add difficult spins and tricks, and do strange things that only I can do. I want to skate like, 'I'm going,' and ride in a way that the spectators can look forward to."
As Kobe Bryant, a former basketball player in the NBA, said: "I don't want to be the next Michael Jordan. I just want to be Kobe Bryant."If Hamada continues to stick to his own original style, he will become a rider with a new impact on the scene.At that time, in that place, that excitement was delivered to the living room...No, next time something more than that, I'm sure!
There is more to the opening comment. "I think it's a pretty good feeling to liven up the snowboarding scene."In the next dream stage, I'm sure you'll "bite" something bigger.I can't help but hope so.
---
What are your favorite helmets and goggles?
Currently, Hamada uses GIRO goggles and helmets, which he has a global contract with.In order to draw a creative line like him, of course the imagination of the skater is indispensable, but it is also important to carefully observe the characteristics and items of the course.For that purpose, it goes without saying that we rely on the information we receive through our eyes.Supporting this is goggles equipped with lenses that make it easier to see the unevenness of the silver world.
"For goggles, I like flat lenses, and I use frame models that I think are cool. I used to use spherical lenses, but recently I feel that flat lenses have less distortion, It suits me.I use METHOD at competitions.I like how easy it is to change lenses.I sometimes use the BLOK, which has a cool classic frame, for normal mountain skiing.Both are equipped with VIVID lenses. When it's sunny, but also when it's dark or there's a blizzard, you can really see the unevenness of the snow surface. increase"
Also, having suffered a serious head injury in my first year of high school, I understand the importance of helmets more than anyone else.
"Even when I injured my head, of course I was wearing a helmet. That's why I use the LEDGE FS MIPS, which has MIPS (multi-directional impact protection system).Not only is it safer, but it's also pretty light and feels great."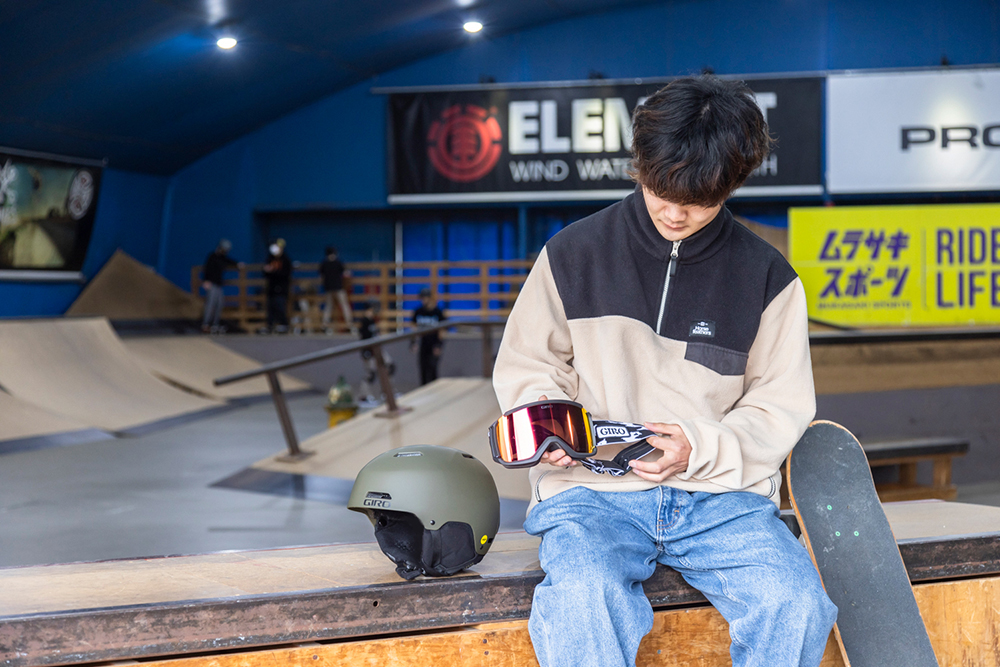 Now let's take a closer look at those products.
GIRO
METHOD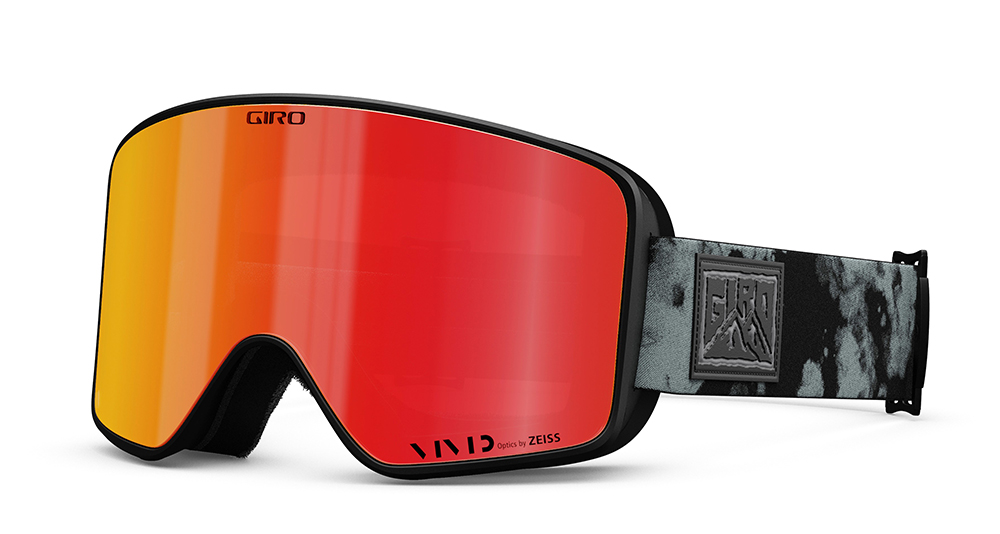 ★Frame color: BLACK CLOUD DUST
★ Lens color: VIVID EMBER 35 (VIVID INFRARED 58 is included as a bonus)
★ Price: 25,300 yen
GIRO's high-contrast ZEISS VIVID lens makes it easy to recognize the unevenness of the snow surface, not only in fine weather, but also in cloudy skies and slightly foggy flat light conditions.In addition, the field of view is surprisingly wide by optimizing the shape of the lens and frame with our unique technology.It is also breathable and anti-fog.METHOD promises a clear and wide field of view at all times.What's more, one lens that normally costs 13,200 yen is included as a bonus.Cospa is also a very good model.

Check out how the VIVID lens looks in the snowy mountains here!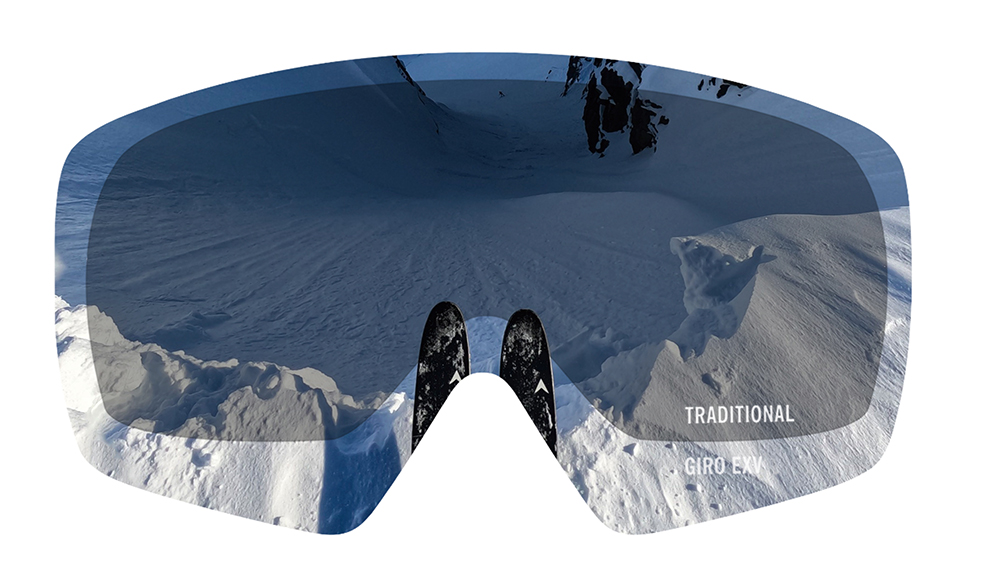 Even with the same size lens and frame, GIRO's field of view is very wide due to the well-thought-out lens and frame shape.That's EXV technology
GIRO
BLOK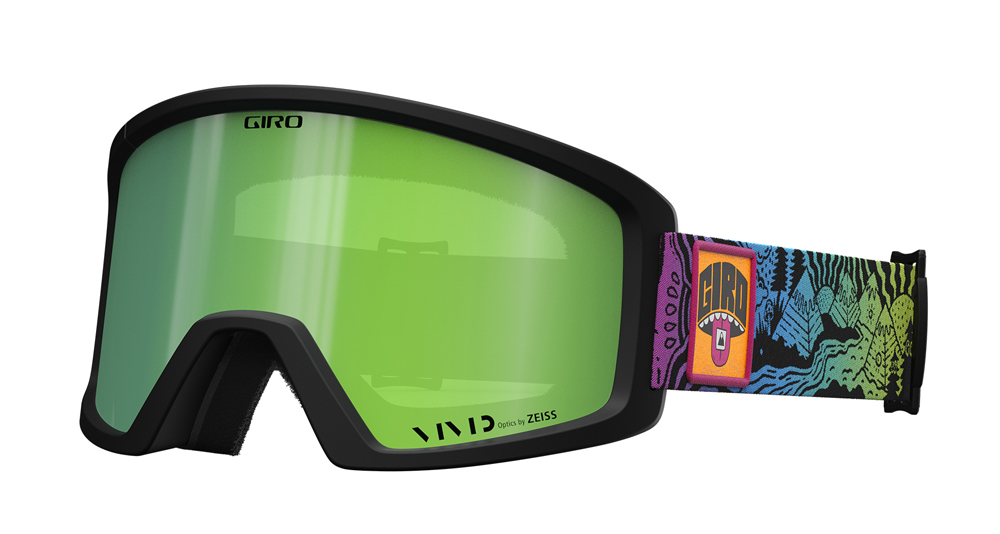 ★Frame color: BLACK SPLIT FOUNTAIN MOUNTAIN
★ Lens color: VIVID EMERALD 27
★ Price: 16,500 yen
Equipped with functions such as VIVID lenses and EXV technology, BLOK is a cool classic frame design. It is also a nice point that you can purchase it for 1 yen.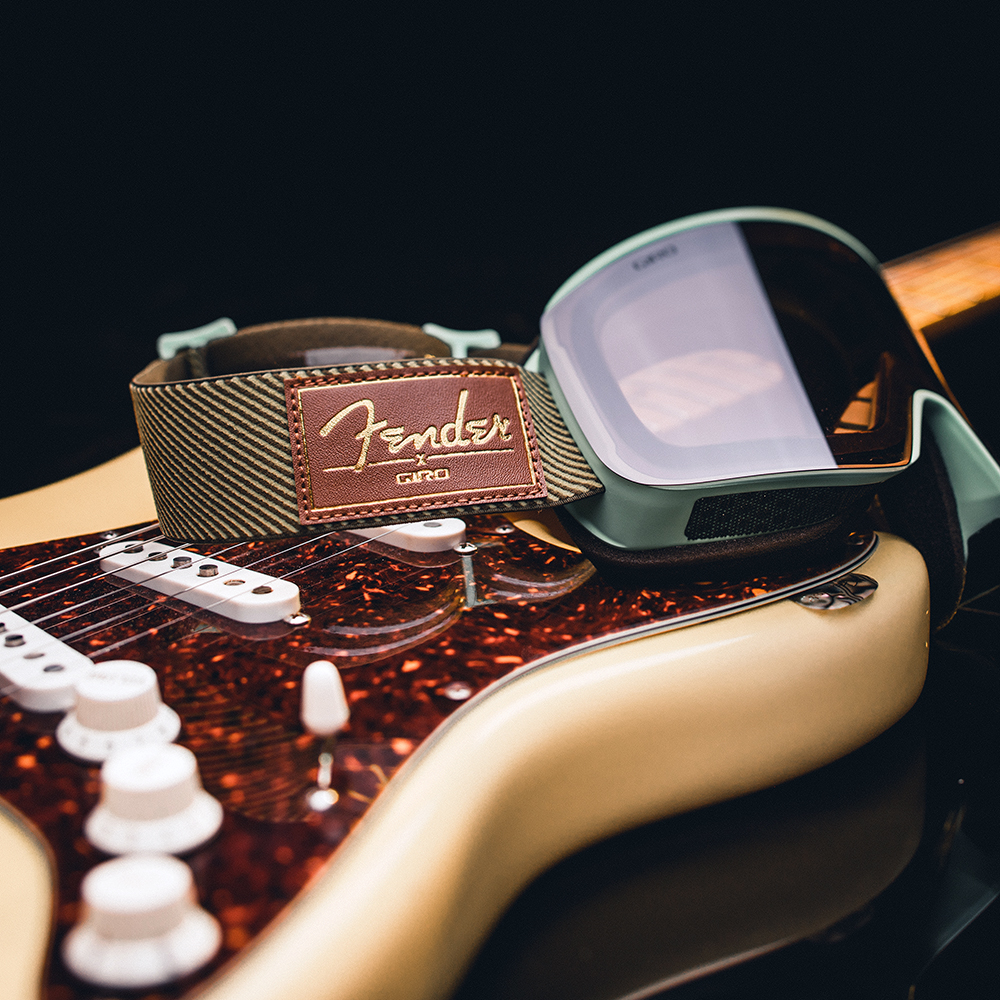 Click here for details on GIRO goggles and other lineups!
http://www.giro-japan.com/goggle/mens_goggle.html
GIRO
LEDGE FS MIPS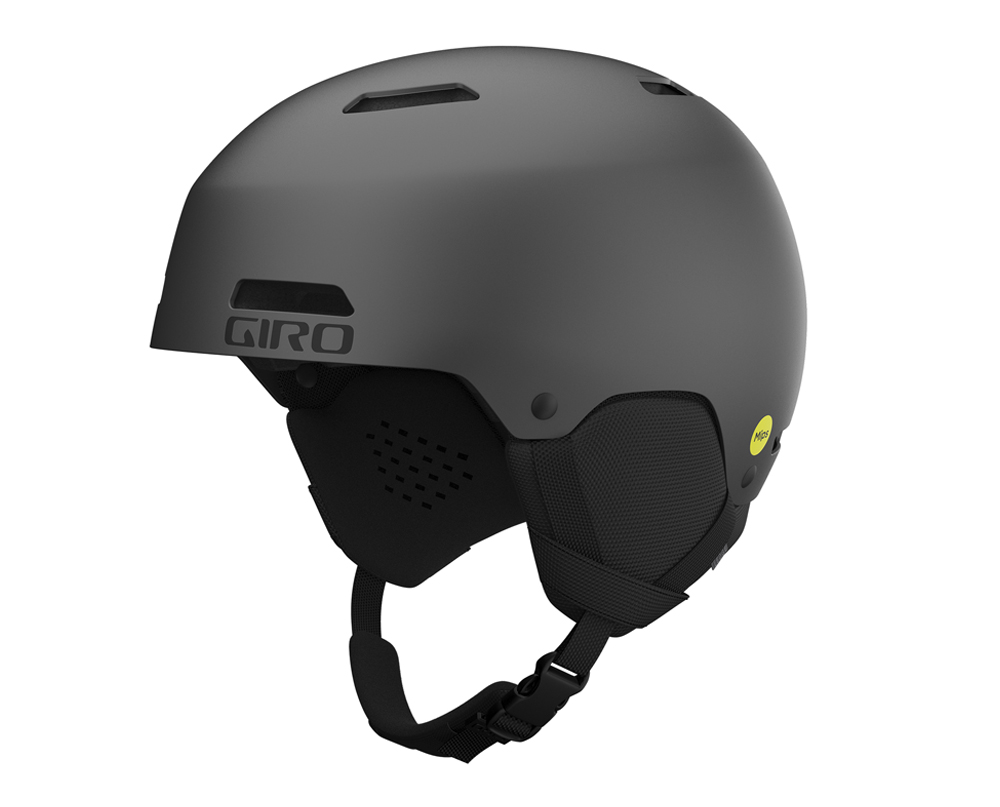 ★ Size: S ~ L
★ Color: MATTE GRAPHITE
★ Price: 17,600 yen
The LEDGE FS MIPS features a rugged hardshell construction with MIPS (Multi-Directional Impact Protection System).From this season, a dial type size adjustment fit system was adopted, making it a helmet that snuggles up to the head more firmly.The wide-open ventilation keeps your head from getting stuffy, and if you remove the ear pads, you can use it for skateboarding and cycling.
For MIPS (Multi-Directional Impact Protection System), be sure to check out the video here. ▽▽▽

1000/2th of a second that can change your life

The latest helmet technology "MIPS MIPS" to protect you
Click here for details on GIRO helmets and other lineups!
http://www.giro-japan.com