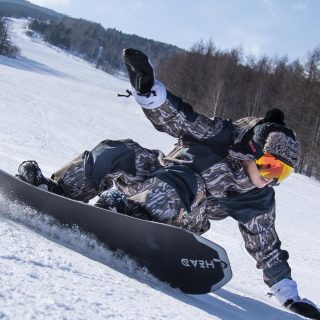 "E-PULSE LYT" with all the head
If you can enjoy carving at high speed
A board that is highly supported by riders.
We will unravel the reason why it stabilizes as the speed increases.
E-PULSE LYTIs a hybrid camber structure
A directional carving board with a 1.5 cm setback design.
Even on rough burns and high-speed turns, the board is stable and makes you feel comfortable.
The flex is designed to be stiff and extremely lightweight, yet
By newly adopting head's original EMC technology
Suppresses unnecessary vibration of the board that occurs during rubbing,
This board is recommended for intermediate players and above to improve stability at high speeds.
E-PULSE LYT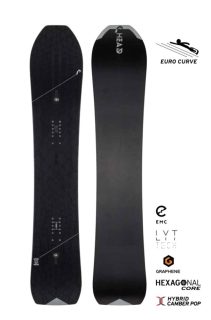 EMC TECHNOLOGYWhat is it?

head originalEMC TECHNOLOGYIs
The world's first electrically controlled vibration absorption system.
The system that received the slight vibration during gliding generates electricity,
A material that hardens when the electrical signal receives electricity
Cancels the inflow vibration.
The board whose vibration is canceled is
Increased stability and operability for riding
Make it smooth.
In addition to installing EMC TECHNOLOGY, a hexagonal core with a honeycomb structure is used in the nose area.
As a result, we succeeded in reducing the weight of the nose area, which is subject to the center of gravity and centrifugal force, by approximately 200g.
By reducing the weight of the nose area, the edge grip in the latter half of the turn is improved.
Power can be transmitted efficiently from the middle to the second half of the turn,
You can finish the carving with a clean carving that does not shift the board.