Very light, flexible flex and comfortable specifications
Popular"FX ONE" "FX FAY I".
Suitable for all-mountain snowboarding,
From the FX series, it is a recommended model mainly for beginners and intermediates.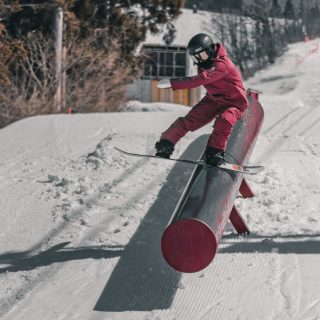 Equipped with an auto-open function that makes it easy to put your feet in and out.The ankle strap opens wide and can be quickly and easily attached and detached.
All settings can be adjusted without tools, so you can easily adjust the fitting to your liking, and you can change the position of the toe strap on your fingertips or on your fingers to suit your taste.
You can always easily get a comfortable position and unknowingly lead you to a higher level.
It's light and easy to handle, and it also has accurate power transmission, so it's a binding full of charm that is recommended for beginner-intermediate basic gliding to intermediate-level soft riding!