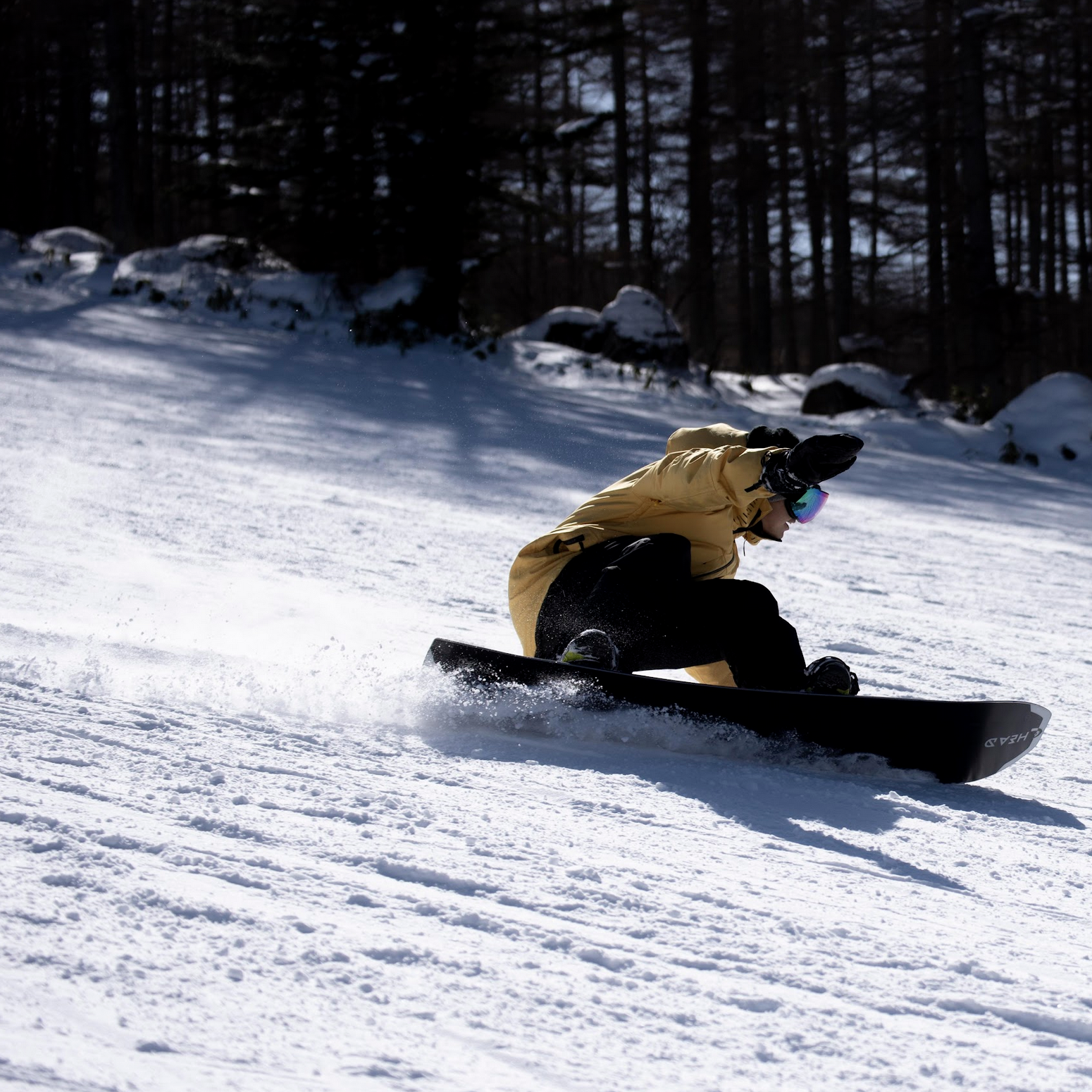 Pour everything in the head
"E-PULSE LYTIs
To enjoy the turn at high speed
A new carving board developed.
The higher the speed, the better the operability.
What is the secret !?
"Born to take riding performance to the next level"E-PULSE LYTIs a high-end model that pursues lightness and is designed to improve stability at high speeds, allowing you to enjoy carving to your heart's content in the medium to high speed range. "The higher the speed, the smoother the feeling and control performance."E-PULSE LYTWill be the best partner to boost your performance this winter.
"E-PULSE LYT" is equipped with a technology called "EMC TECHNOLOGY" that absorbs shocks by electronic control for the first time in the world.This technology absorbs unwanted vibrations from the snow surface while riding, greatly improving stability.It always realizes high operability and smooth riding.
E-PULSE LYT
In addition to installing EMC TECHNOLOGY, a honeycomb is used in the nose area.As a result, we succeeded in reducing the weight of the nose area, where the center of gravity and centrifugal force are applied, by about 200g.By reducing the weight of the nose area, the edge grip in the latter half of the turn is improved.Power can be efficiently transmitted from the middle to the second half of the turn, and the carving can be finished without the board shifting.