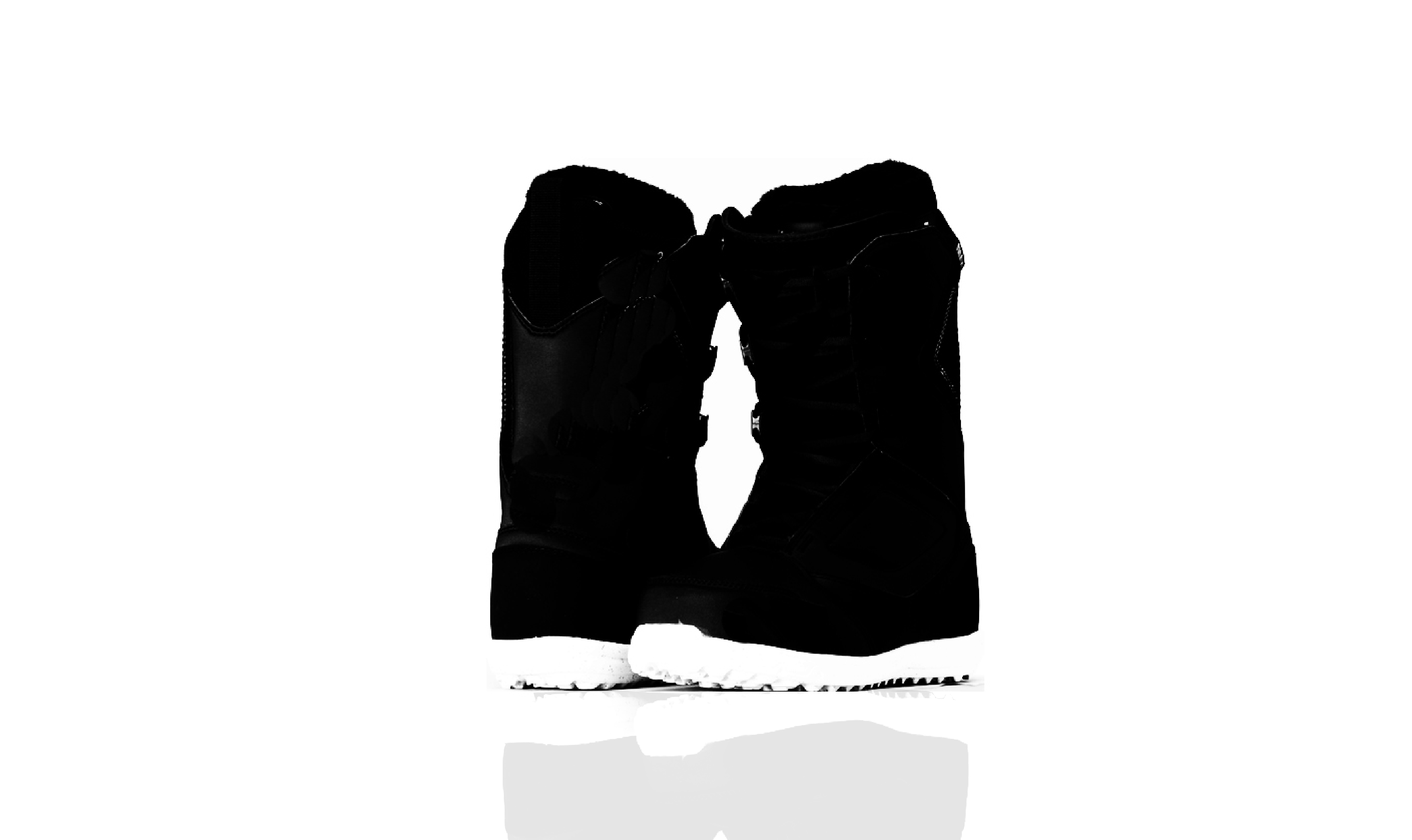 best seller.The dictionary says "the best-selling product in a period of time."Many snowboarders don't like the same style as others, including gear and fashion, but there are still best-selling models for snowboard gear.After all, there is a good reason to sell.And the items that many people get are worrisome.So, the last timeBinding editionFollowing on, this time we will deliver the best-selling boots edition.
Model conditions that many people want to use
Boots → Binding → Board.This is the order closest to the body in the hard gear of snowboarding.No matter how the board fits the riding style that the rider wants, no matter how high the binding is, if the boots don't fit your feet ...It's nothing but the worst that your feet hurt every time you step on the board, even though the finest no-track burn is spreading under your eyes.
If you're looking for the best fit, it may be best to choose boots that can be thermoformed and customized for your last.However, it doesn't mean that the fit is good.It's meaningless if it doesn't fit the riding style that users want.You want to have a style-oriented slip, but you won't be able to move as you imagined with boots that are stiff and stiff.In addition, it is better for people who are driving into half pipes and straight jumps to have a shock absorber in the sole part, and for people with poor circulation, it is better to have a device to increase heat retention.I would like to consider such positive functions when purchasing boots.
What should you do to choose boots that are close to your feet and slips from the boots lined up in the snowboard shop?If you're wondering, I recommend checking out the best-selling models of each brand.Because you can see the riding style that the brand is focusing on.In addition, because it is a model that represents a brand, it is often packed with technologies developed by each brand.Get to know the brand background and check out the technologies that represent the brand.That should be a hint for you to get the best boots.
Let's introduce the best-selling models of each brand.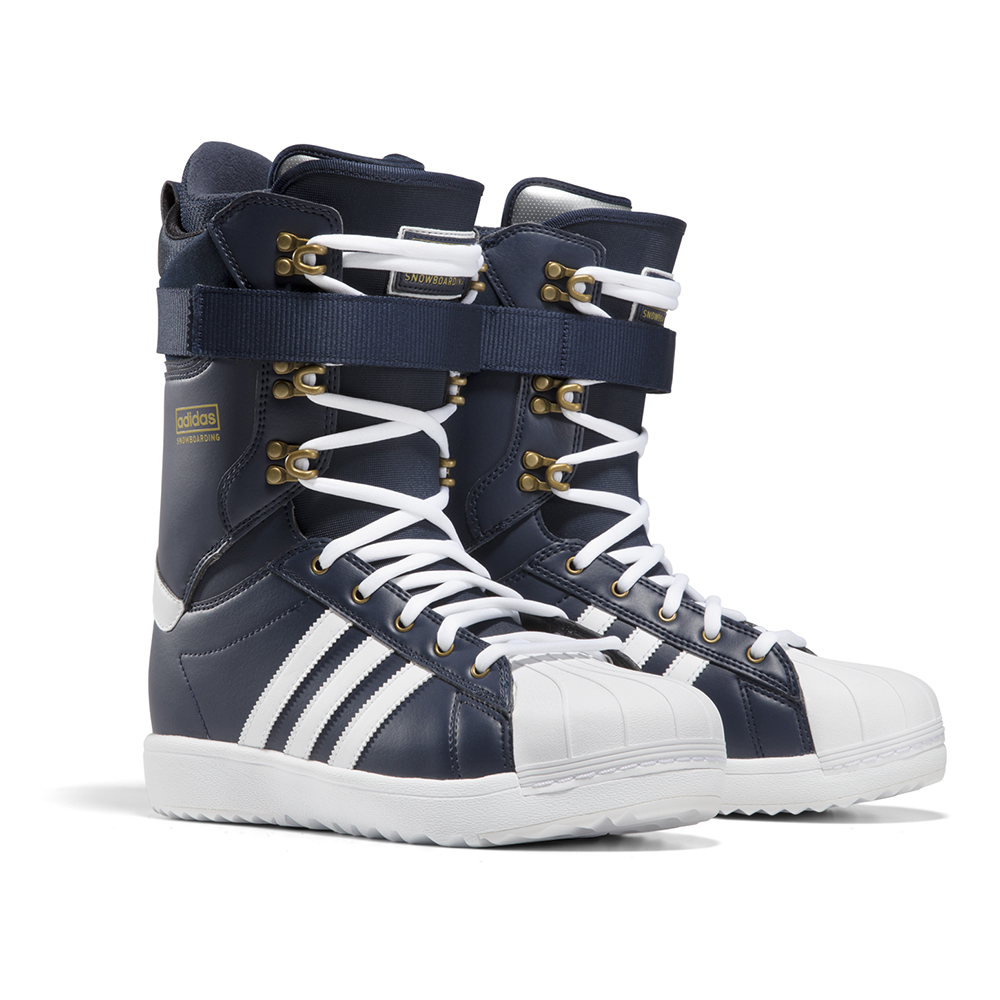 adidas Snowboarding
SUPERSTAR ADV
Boots made to get the dynamic feeling of snowboarding while following the design of SUPERSTAR, a masterpiece classic sneaker that can be said to be an icon of adidas Originals.Designed for better performance with a molded cuff for natural flexibility and comfort, and an adjustable inner cuff that fits your foot in the shoe to keep it in place for both resilience and control. .. It is a pair that maximizes the brand DNA that adidas has cultivated over many years.
★ Size: 25.5 ~ 30.0cm
★ Price: ¥ 36,000
++++++++++++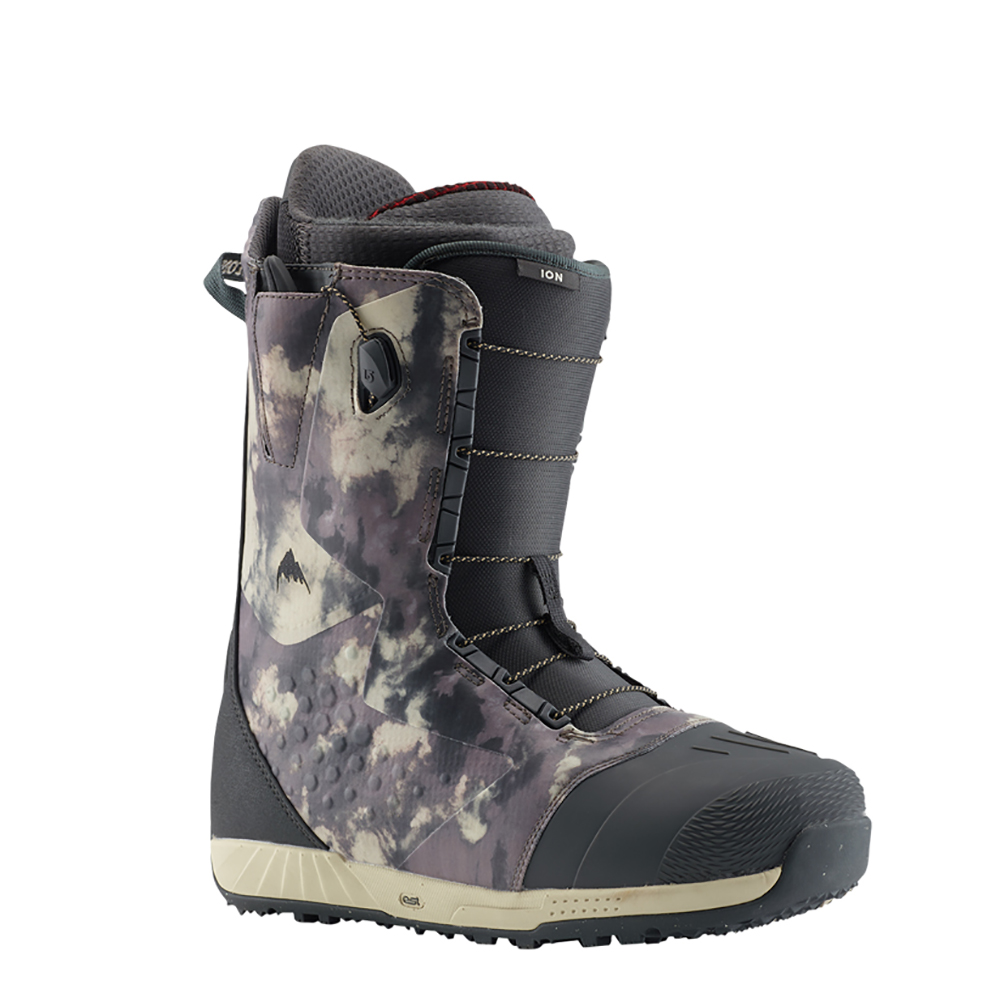 BURTON
ION
High-performance boots that are highly trusted by riders who slide the entire mountain hard.A lightweight yet highly repulsive liner, an autocant cushion that guides the lower body to a natural position and provides the highest board feel, an EST-optimized lightweight thin midsole, and a warm foot by effectively utilizing body temperature. , Equipped with ReBounce cushion that provides stable cushioning even in the coldest places.It also features an Asian fit with a wider toe and a slightly higher instep.
★ Size: 25-29cm
★ Price: ¥ 50,000
++++++++++++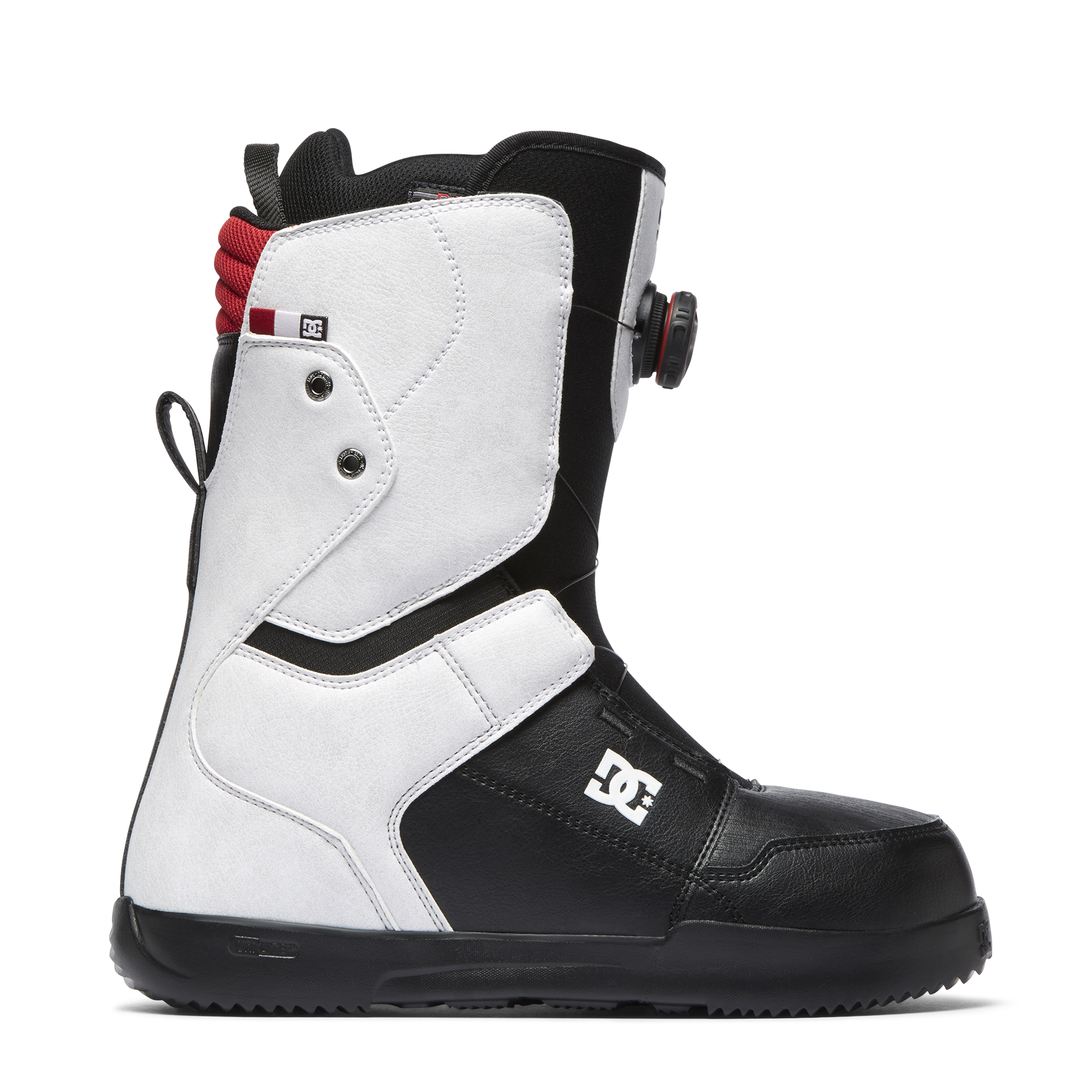 DC
SCOUT
SCOUT is packed with various technologies such as adopting the UNILITE outsole to make it an ultra-lightweight model and installing the BOA coiler system that can be adjusted to the optimum fit quickly and easily.Therefore, whether it's a powder ride in the top season or a park ride in the spring season, it always offers the best performance.It is also a feature that it fits comfortably on your feet even if you open the box and wear it immediately.The high cost performance is the reason why it is used by a wide range of users.
★ Size: US7-11
★ Price: ¥ 28,000
++++++++++++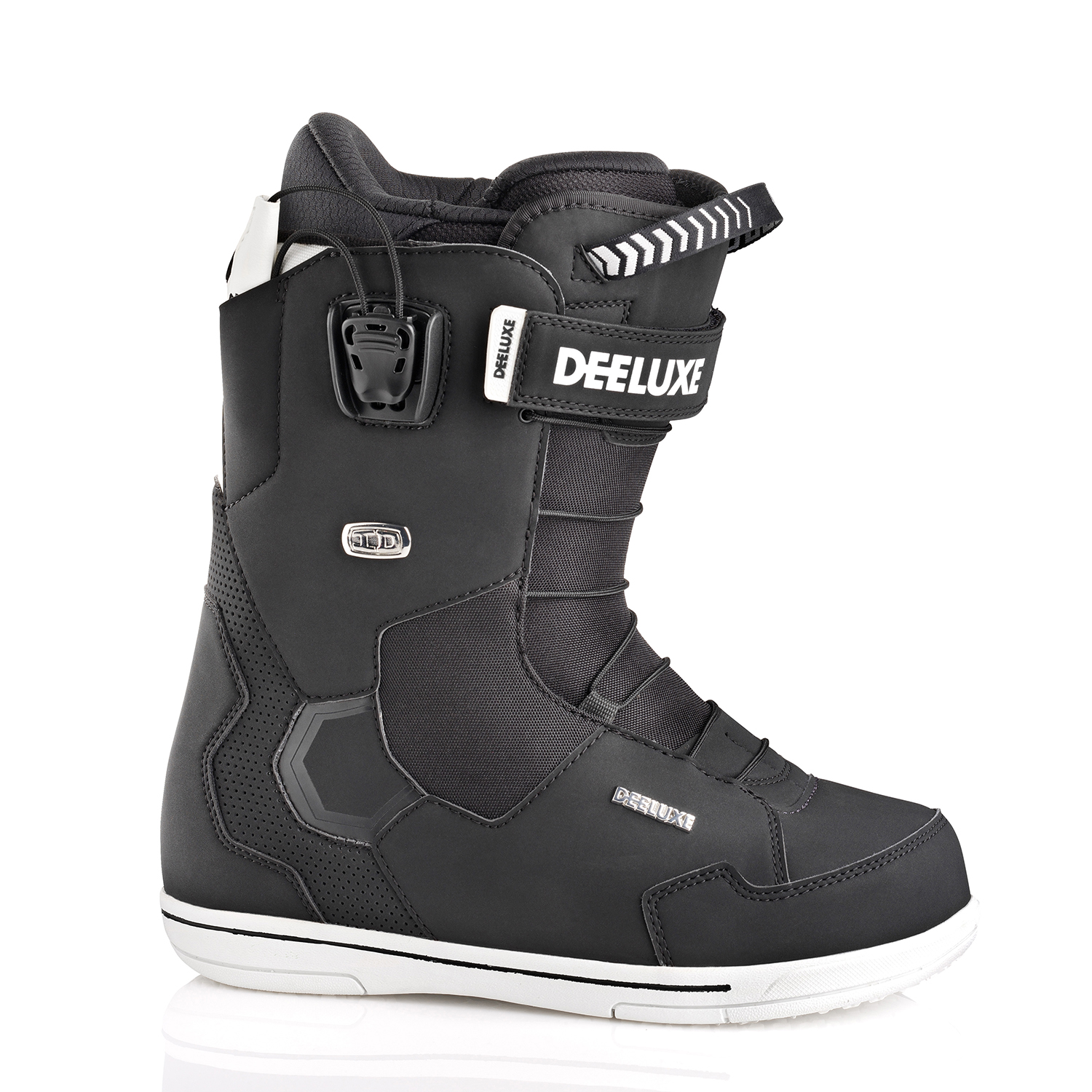 DELUXE
ID 7.1TF
An ID that is perfect for freestyle snowboarding-oriented users such as jib and jump.Its features are that it is soft flex but easy to operate, and it is easy to put out a style.The outsole with excellent sole feeling is easy to walk, and SLYTECH is built in the heel part, which is excellent in shock absorption.The new flex window has a wider range of motion than before and is compatible with a wider range of slippage.The thermoblock inside the outer has high heat retention.Not only is it used by many team riders, but it is also popular because of the reviews of general users and shop staff, which is why it has become a bestseller.
★ Size: 23.5-30.5cm
★ Price: ¥ 43,000
++++++++++++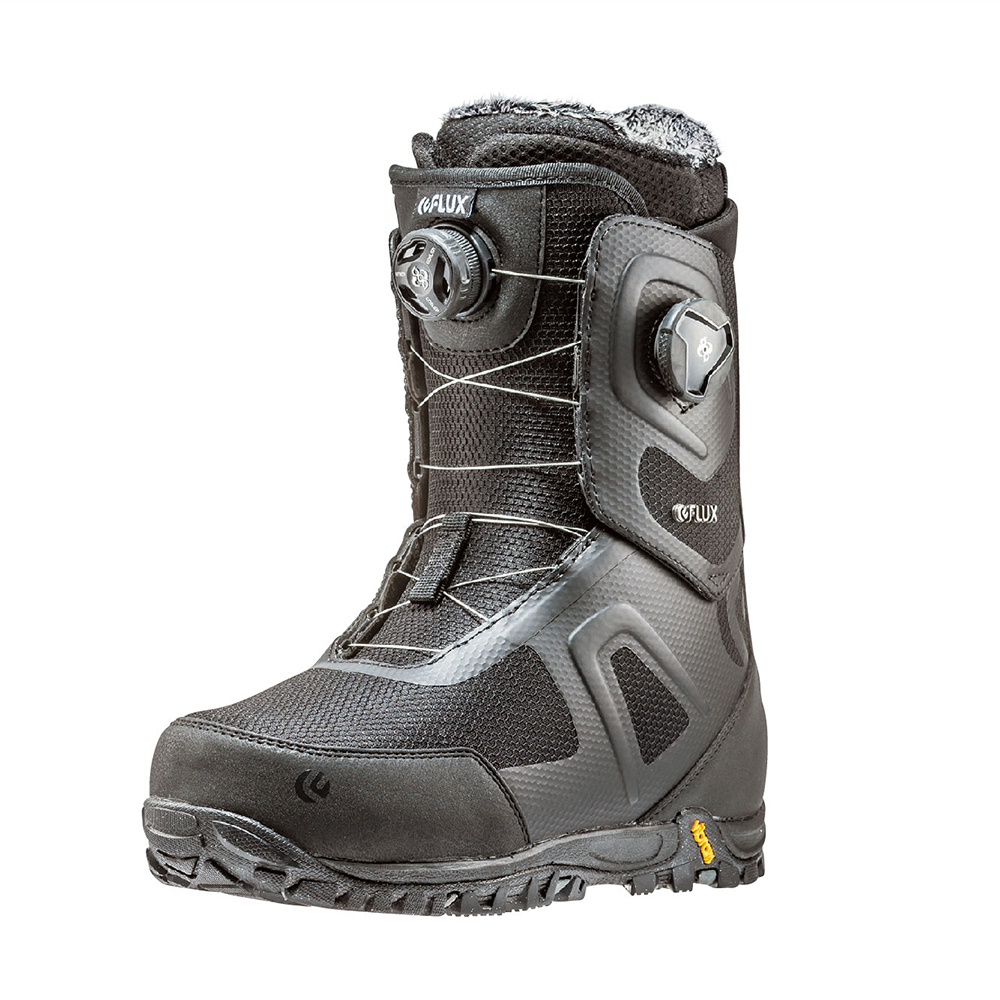 FLUX
OM-BOA
Among the FLUX boot lineup, which has many sneaker-like models, OM-BOA specializes in speed carving and freeride, which has been favored by race and technical riders.Due to the recent carving boom, boots that are comfortable to wear and have high responsiveness are attracting attention, but the reason for their popularity is that they have traced this line without blurring from the beginning of development.The upper has a sense of unity between the outer and inner due to the outer harness, and the flex is set to be stiff, which makes it attractive for its high response and stability.Get the best performance in the unexperienced speed range.
★ Size: 23 ~ 28.5cm
★ Price: ¥ 47,000
++++++++++++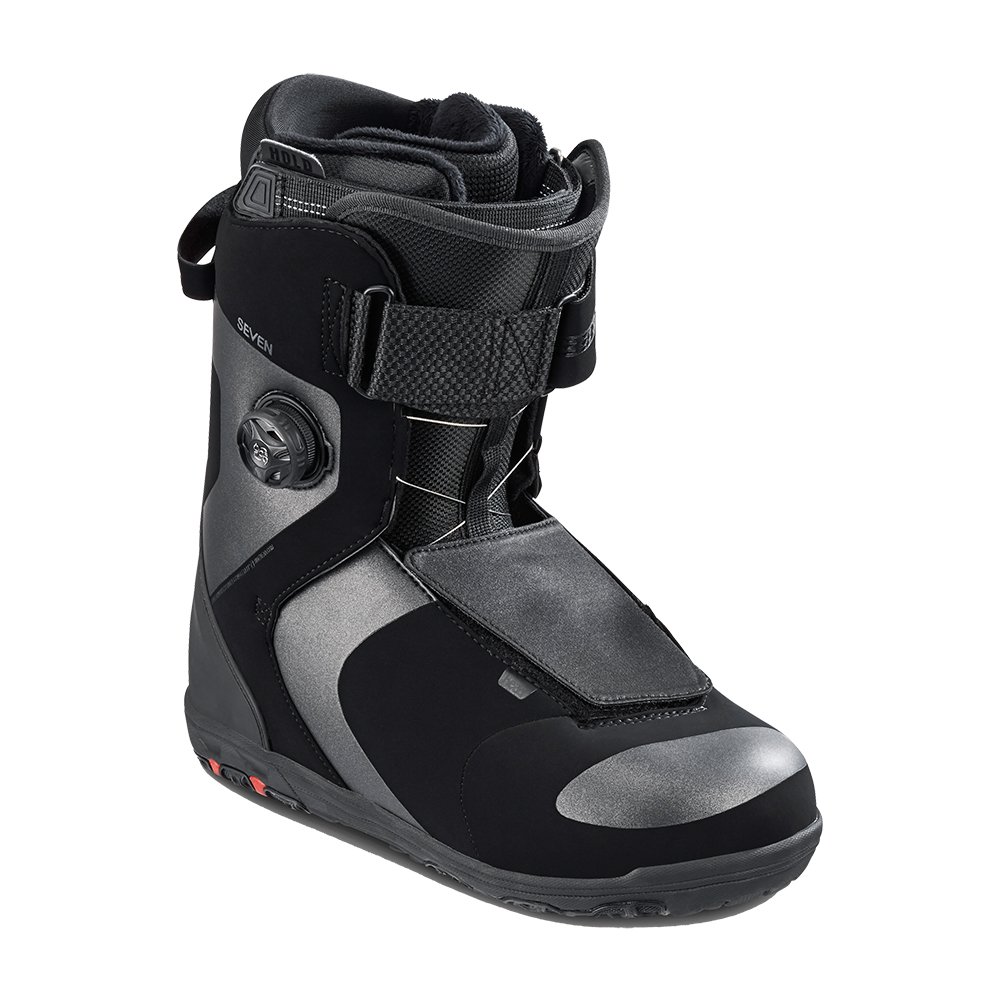 head snowboards
SEVEN BOA
For riders who demand direct reaction and high holdability, this model is made by putting the know-how that head has into it and sticking to every part.While reducing sewing to the maximum, it is made with precision in every detail, so it has a high level of waterproofness, mobility, and response. It has earned the trust of many riders.
★ Size: 23-31.5cm
★ Price: ¥ 55,000
++++++++++++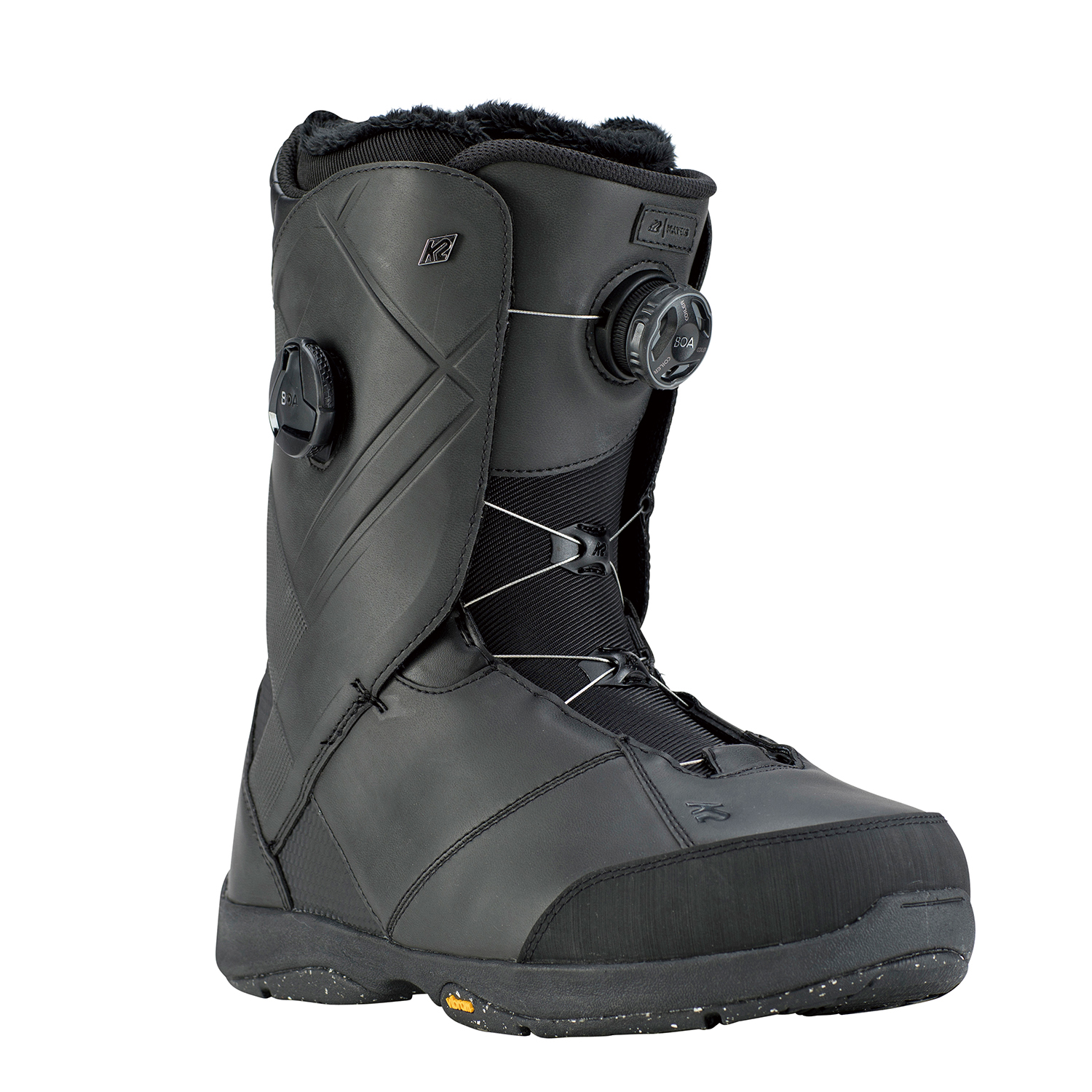 K2 SNOWBOARDING
MAYSIS
The world's best-selling double BOA boots, which are proud of their deep-rooted popularity due to their middle flex and reliable performance.High-end features such as side BOA with K2's unique condder system for perfect heel support, customizable inner, lightweight yet durable pea structure inside the shell, and the well-established vibram outsole. Is packed.If you wear it, everyone will be satisfied with the finish.Heat models and wide models will also be available from this season.
★ Size: 25-33cm
★ Price: ¥ 49,000
++++++++++++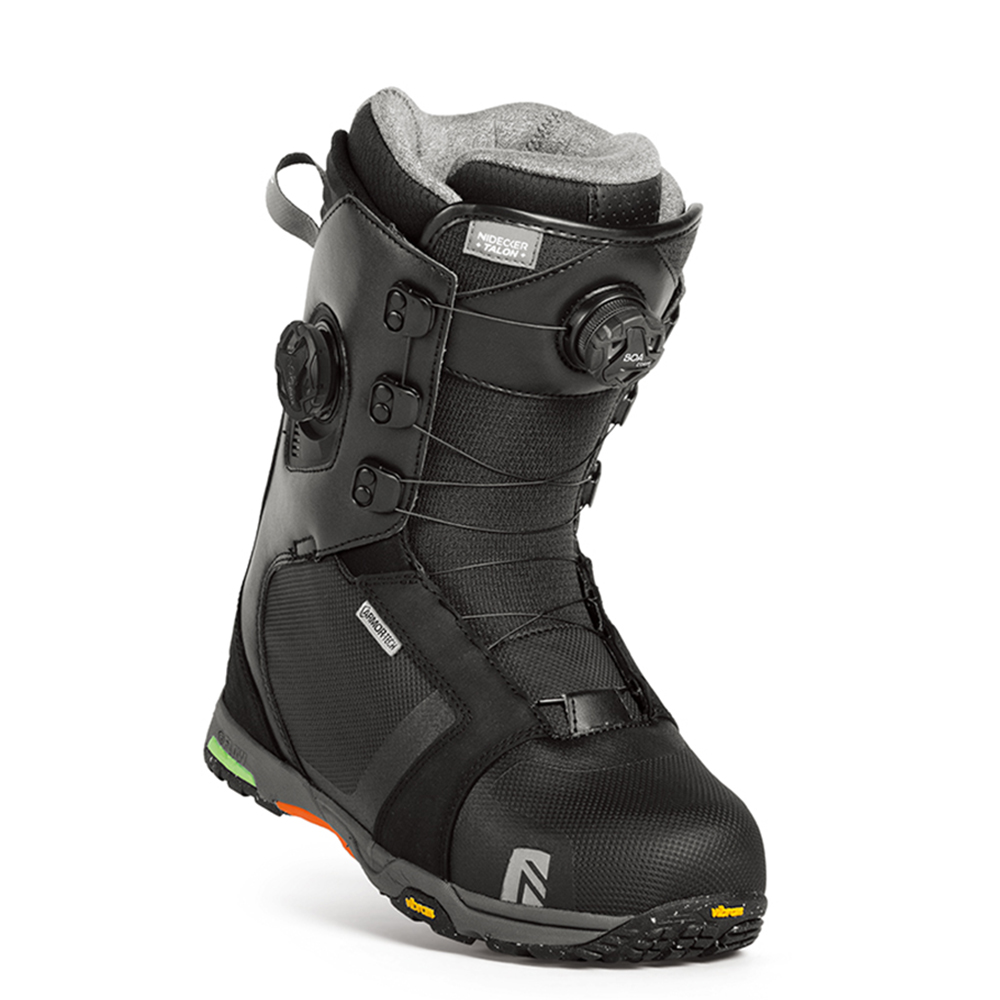 NIDECKER
HEEL
FLOW's high-end boots, TALON, have been so popular that people who have worn this model even once are said to choose the same model when renewing their boots.The model will be developed as a product of NIDECKER from this season.Not only is it responsive, but it's also warm and comfortable thanks to the heat insulating material and high waterproof material, and it has an excellent fit ... It goes without saying that it has been further upgraded with the addition of NIDECKER technology.It should also be noted that the outer shell is made sturdy so it does not easily lose its shape and uses a liner that can be thermoformed.
★ Size: 25-31cm
★ Price: ¥ 57,000
++++++++++++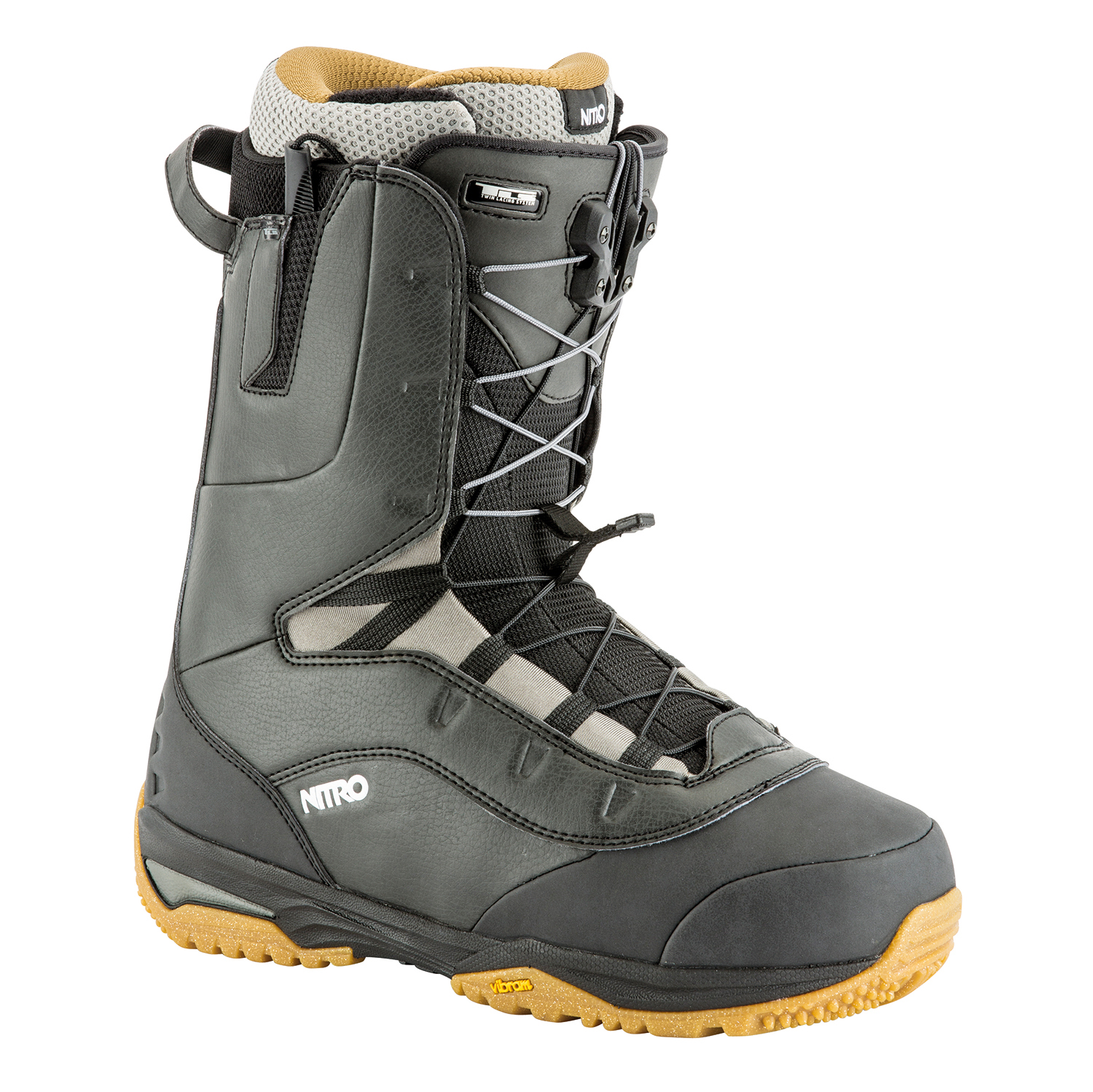 NITRO SNOWBOARDS
VENTURE PRO TLS
VENTURE PRO TLS, which is used by Brian Fox and is known as a model with high quality value for the price.TLS, a quick lace system that allows you to separate the upper and lower, a body temperature molded inner that fits your feet immediately, and Ice Trek, which is one of the top materials of Vibram that is usually used for high-end boots. Equipped with an outsole, etc., its high performance is perfect.
★ Size: 25-29cm
★ Price: ¥ 49,000
++++++++++++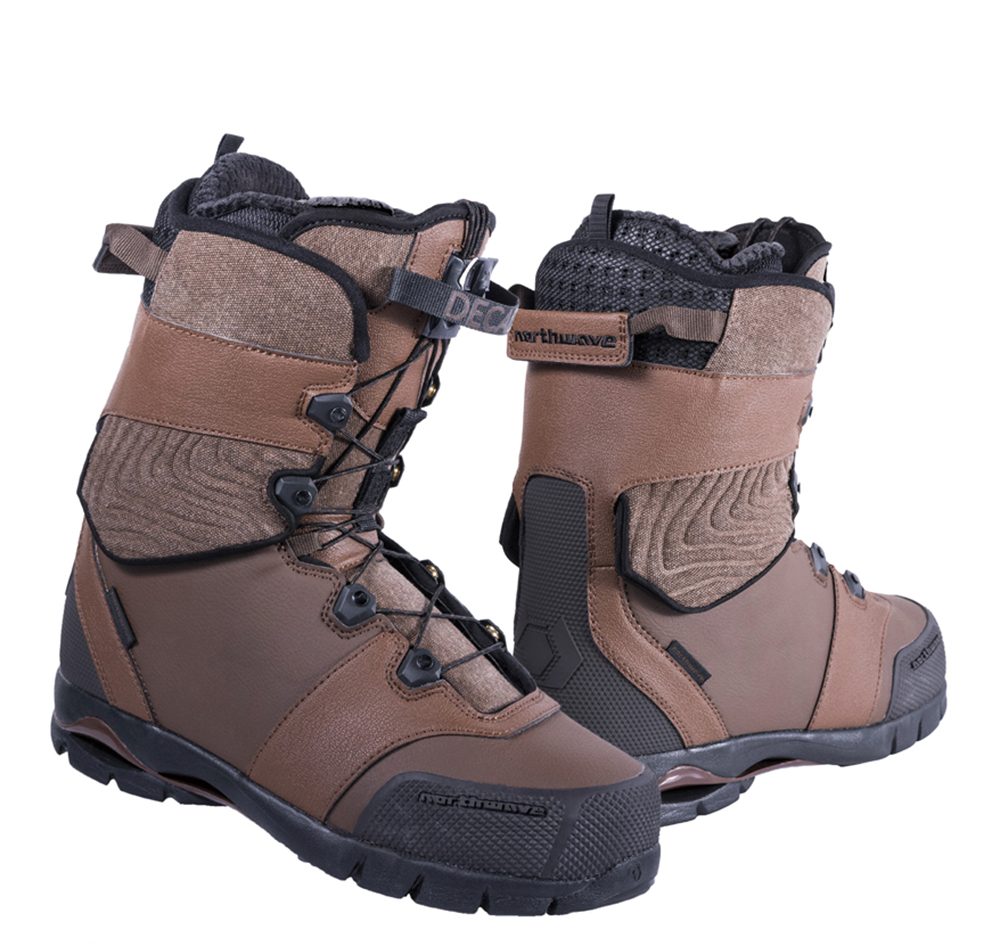 Northwave
DECADE – ASIAN FIT
The strongest boots that can be used in various environments such as freeride, park, and powder.When the lace is pulled up, the tongue moves and holds it so that it wraps around the heel side.In addition, the sole with high impact absorption demonstrates high response to the movement from the toe to the heel.The flex is set a little stiffer for high-speed riding and big kickers, but the slits on the sides allow for supple movement, and stylish tricks are at your disposal.The inner, which has been upgraded this season, expands and contracts according to various lasts, and fits perfectly to both thin and wide feet.As it is a low temperature molded inner, the more you wear it, the more it will fit your feet.
★ Size: 24-30.5cm
★ Price: ¥ 43,000
++++++++++++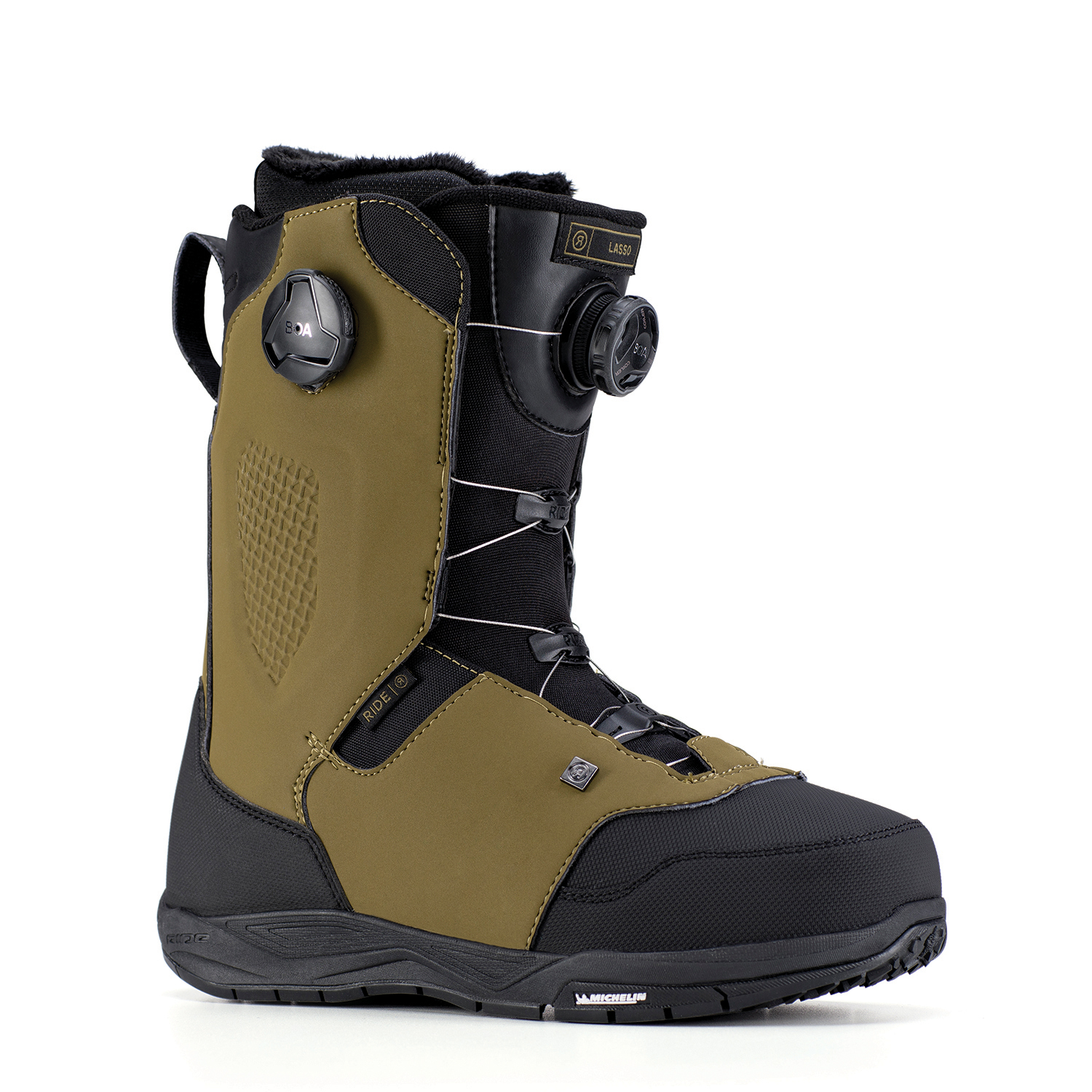 RIDE SNOWBOARDS
LASSO
Simple and lightweight in design, but with solid flex, these boots are designed for riders who want responsiveness, comfort and ease of installation. The double BOA with RIDE's unique tongue tied system provides excellent heel hold and the best fitting, and the Michelin outsole provides a firm grip on snow and ice.In addition, thermoforming and the use of high density materials promise the finest fit.
★ Size: 25-31cm
★ Price: ¥ 46,000
++++++++++++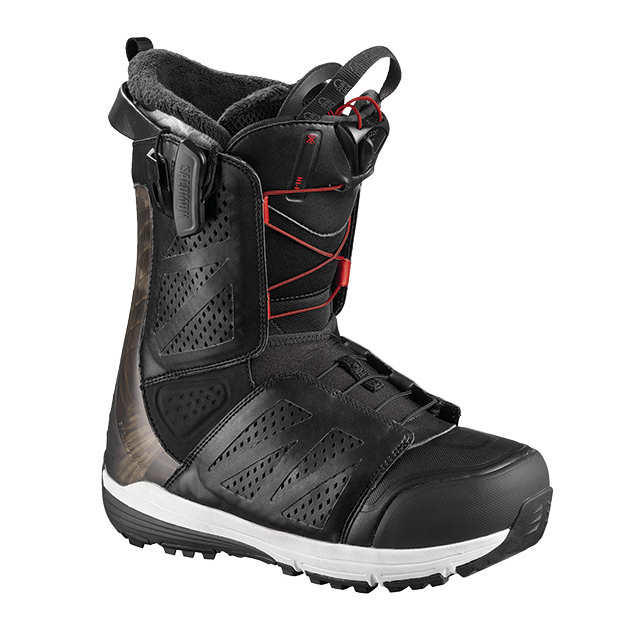 SALOMON SNOWBOARDS
HI-FI
A flagship model of boots that belongs to the Pro series, which is a limited line made to order, and is equipped with a MUTATION structure, which is a concept that has never existed before.The translucent material SPRING BACK placed on the back of the outer provides high response while providing a flex that looks like a worn-out boot.In addition, it is a next-generation model equipped with SENSI FIT, which is an outdoor technology, and has the best fit performance of the brand.
★ Size: 25-29.5cm
★ Price: ¥ 47,000
++++++++++++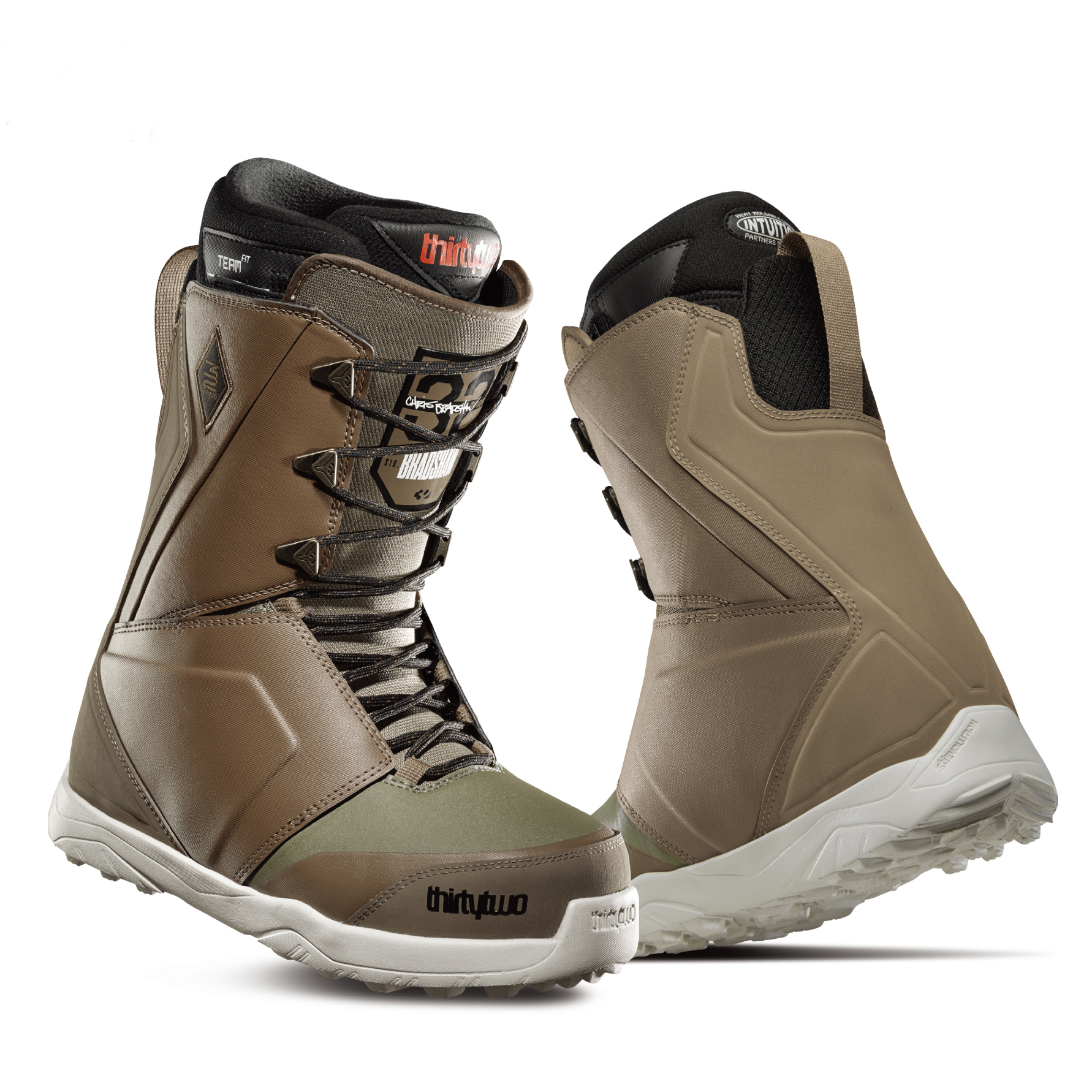 THIRTY TWO
LASHED
Medium flex that can be used by a wide range of people from beginners to advanced users.It is lightweight and comfortable, and does not get tired easily.And the design of the signature color announced every season is popular.These three are the reasons why LASHED is a best-selling model.With a lightweight outsole and a supportive inner, all-round boots will help the rider's image of slipping.By the way, the Brown / Green color is Chris Bloodshow's signature color.
★ Size: 23-32cm
★ Price: ¥ 37,000
++++++++++++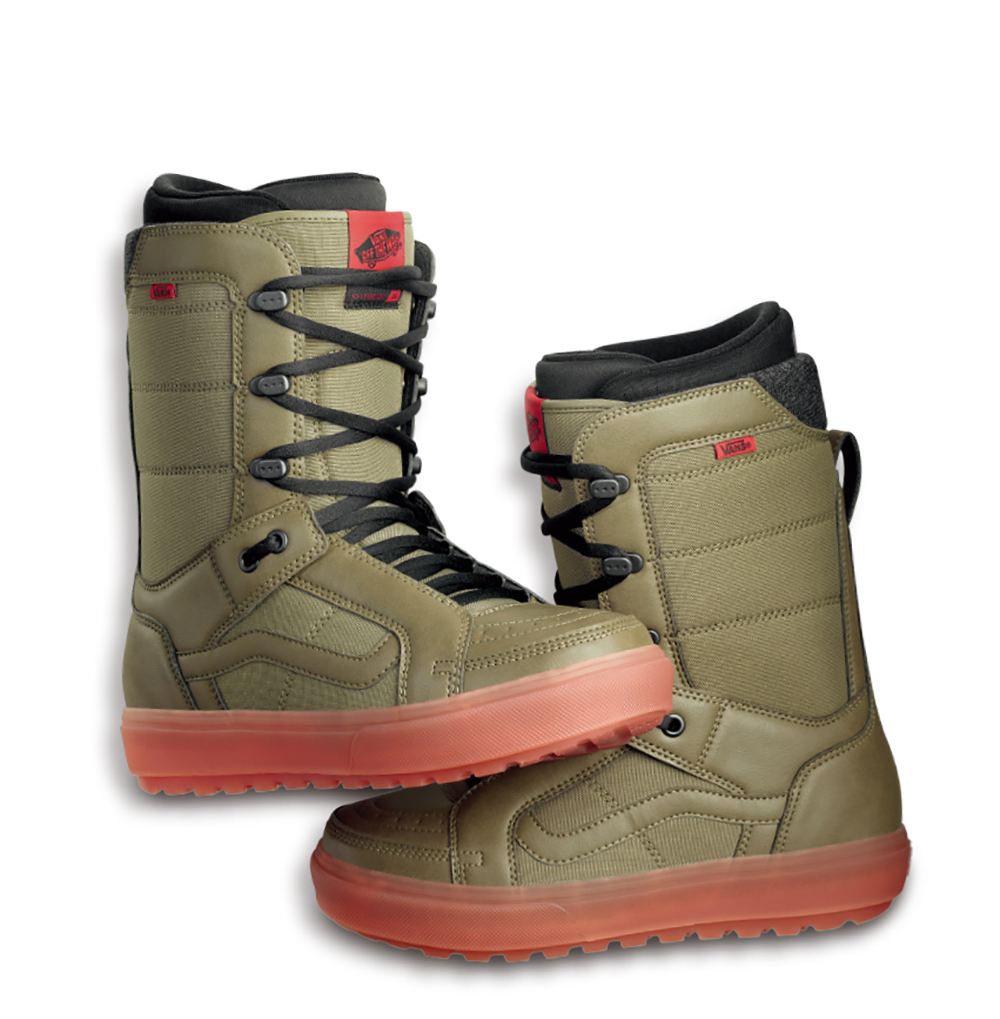 VANS
HI-STANDARD OG
A race-up model that team riders also like, with a simple and basic design and updated technology. The technology cultivated in shoes for more than 50 years is fully reflected in this reverse waffle outsole. The gorgeous collaboration unique to VANS is also popular, and this time it is an item that has teamed up with SCHOPH.It is a model that corresponds to HI-STANDARD until last season.
★ Size: 25-29cm
★ Price: ¥ 29,000
---
NEXT!
The next Vol.5 is scheduled to feature the latest wear.
looking forward to!
---
▼ Past special feature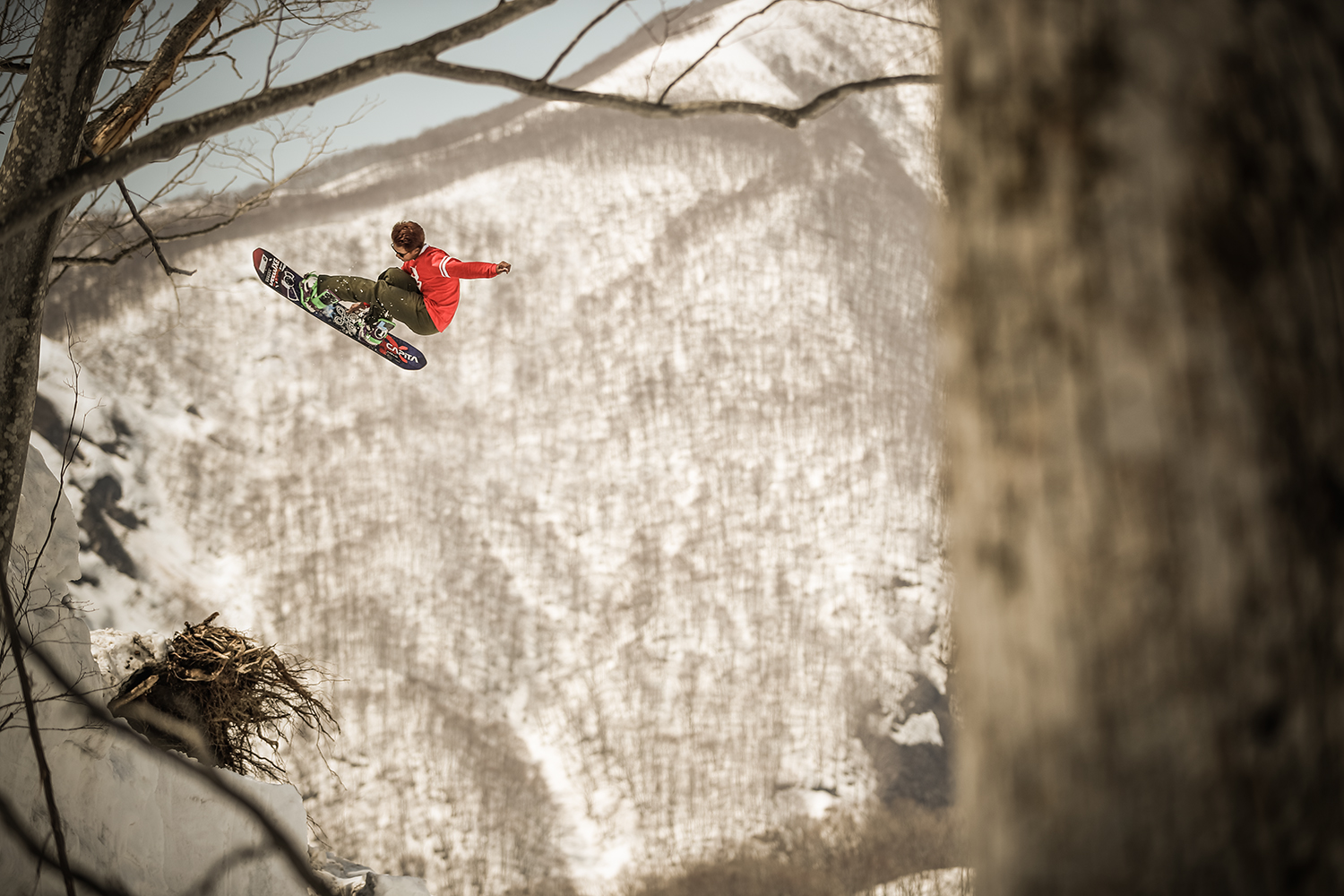 << Special feature >> vol.1 Boards that accelerate the improvement of board judgment.
[Part XNUMX Trick] here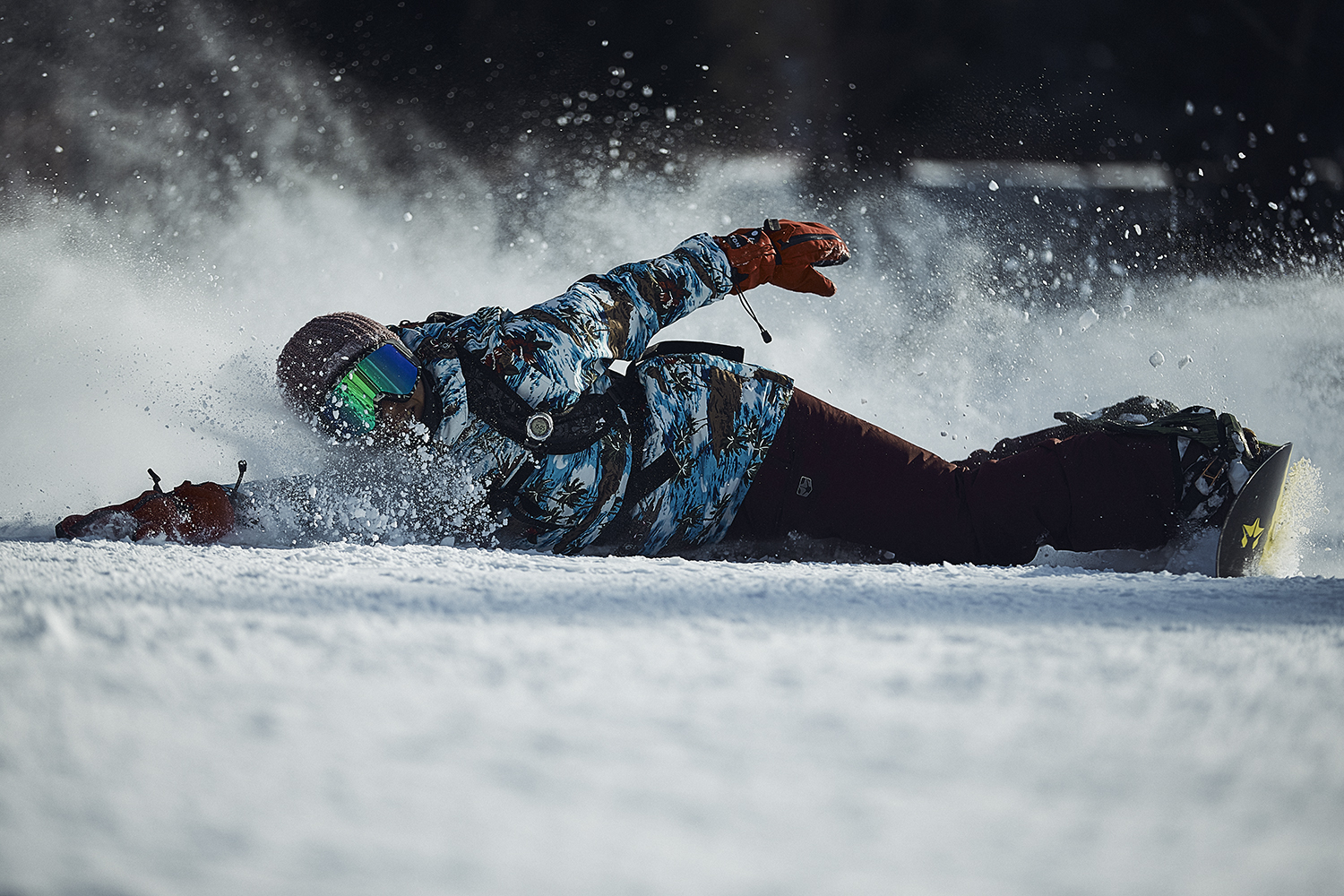 << Special feature >> vol.2 Boards that accelerate the improvement of board judgment.
[Part XNUMX Turn] here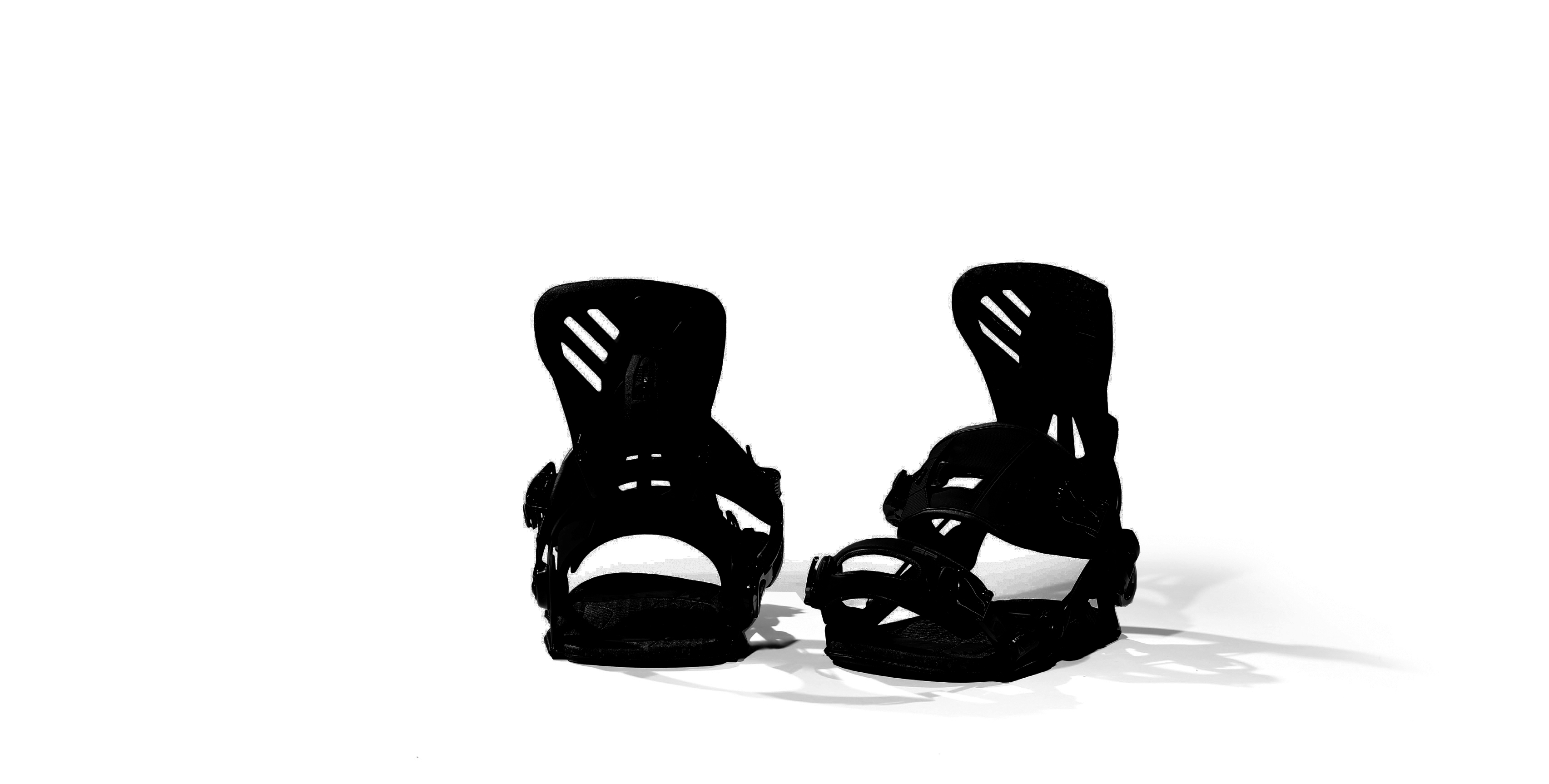 << Special feature >> vol.3 Best-selling bindings here