best seller. It is listed in the dictionary as "the best-selling product in a certain period".Many snowboarders don't like the same style as others, including gear and fashion, but there are still best-selling models for snowboard gear.After all, there is a good reason to sell.So, regarding the suspension gear, I will introduce the best-selling models of various brands in two parts.This time is the binding edition.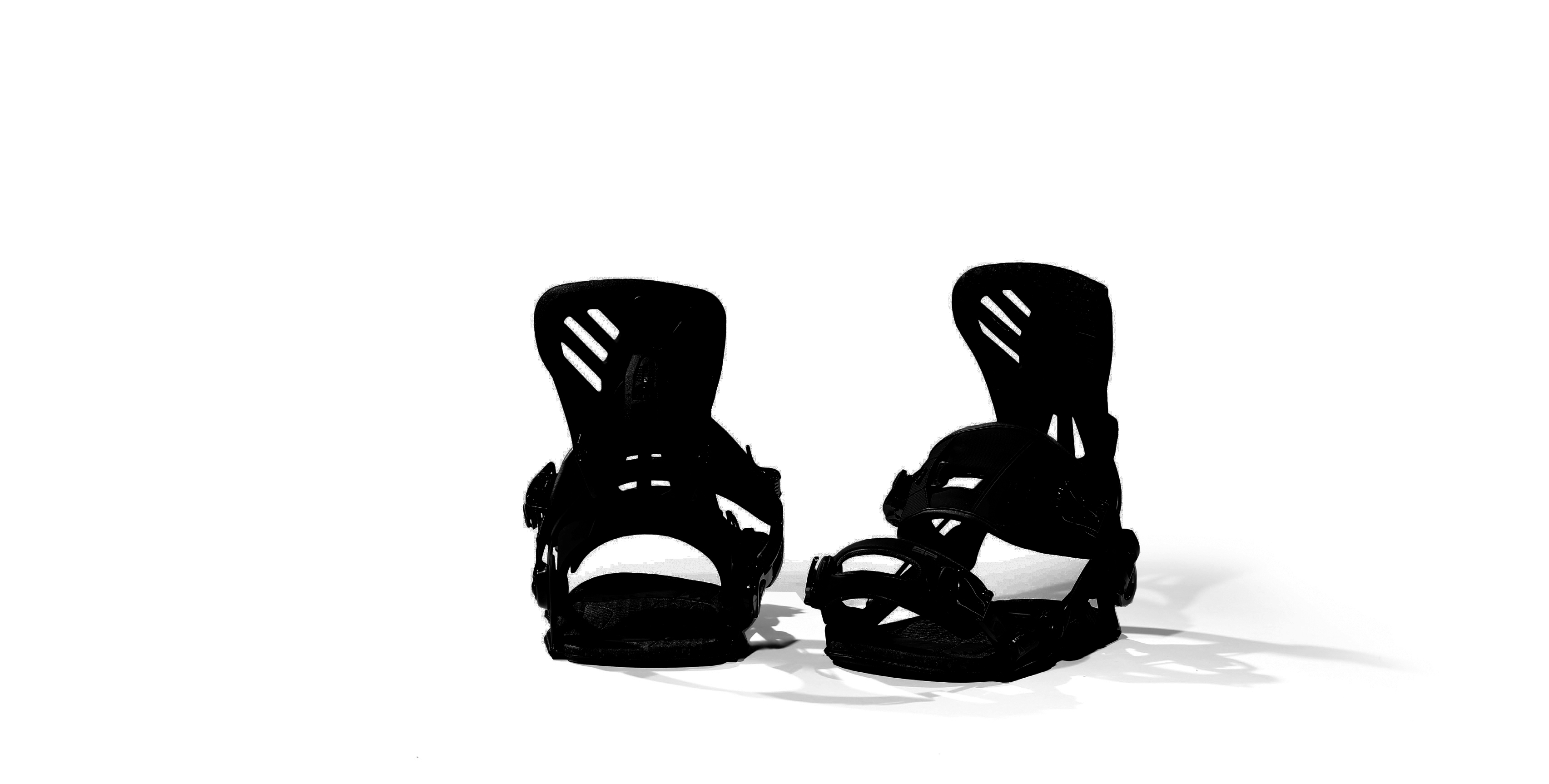 What are the best-selling conditions?
Various rankings are announced on TV programs and information magazines every time, and when you visit a bookstore, there is a corner to introduce best-selling works.Popular songs and trendy items that have increased sales in a short period of time, and masterpieces that have been supported by many people for many years are taken up, but after all the works and items that many people get are worrisome. ..The same is true for snowboard gear.
A mechanic gear and binding that connects the board and boots and probably uses the most parts of snowboard gear.In order to become a bestseller among various models such as the innovative model that has been attracting a lot of attention recently and the flagship model that has been steadfastly popular for many years, it is still necessary for a wide range of snowboarders to get it. be.So what kind of model is the bestseller?
It allows anyone of any level to move the undercarriage freely, but it is responsive and has no loss of power transmission.Still, it is an almighty model that has cleared the difficult problems such as not hurt your legs even if you use it for a long time.For those who have a clear purpose, such as wanting to devote themselves to competitions such as racing, or wanting to enjoy the backcountry on a split board, we would like you to choose a model that is specialized for each.But if you're wondering about your binding selection, you should check out each brand's bestsellers.It's packed with the riding style that the brand is focusing on and the crystallization of the gear development technology that has been accumulated so far.And since we've made small updates to reach the current model, we shouldn't have to worry about quality.Furthermore, the fact that the number of sales is large means that the number of products manufactured is large, the cost is suppressed, and the cost performance may be excellent.
Let's introduce the best-selling models of each brand.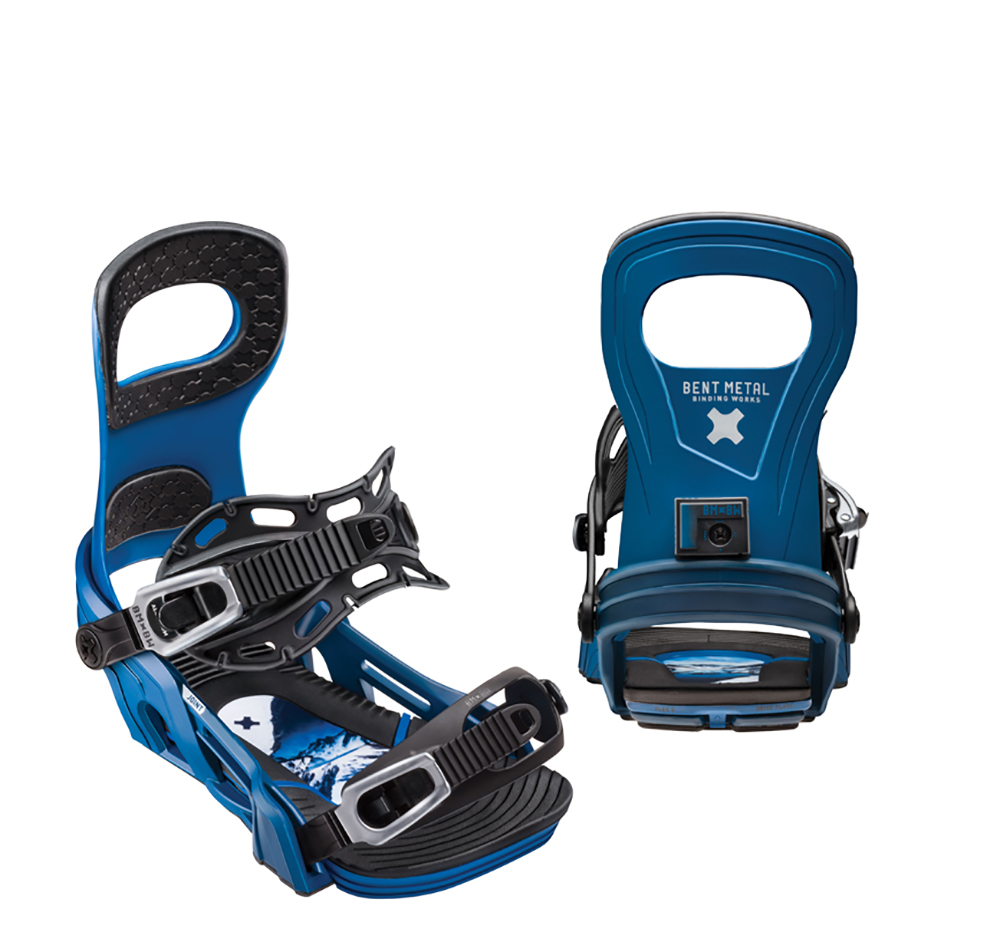 JOINT, a model with excellent cost performance, equipped with the basic technology of BENT METAL. The sense of unity with the board obtained by the unique system "Drive Plate", which has a multi-layer structure such as BORON fiber, is exceptional.The high back firmly supports the foot while setting it soft, and smoothly transfers power from the foot to the board and from the board to the snow surface.One of the reasons for its popularity is its stress-free feel with its durable 3D lightweight strap.For those who aim for controlled and powerful riding.
BENT METAL
JOINT
★ Size: S / M, M / L
★ Price: ¥ 29,000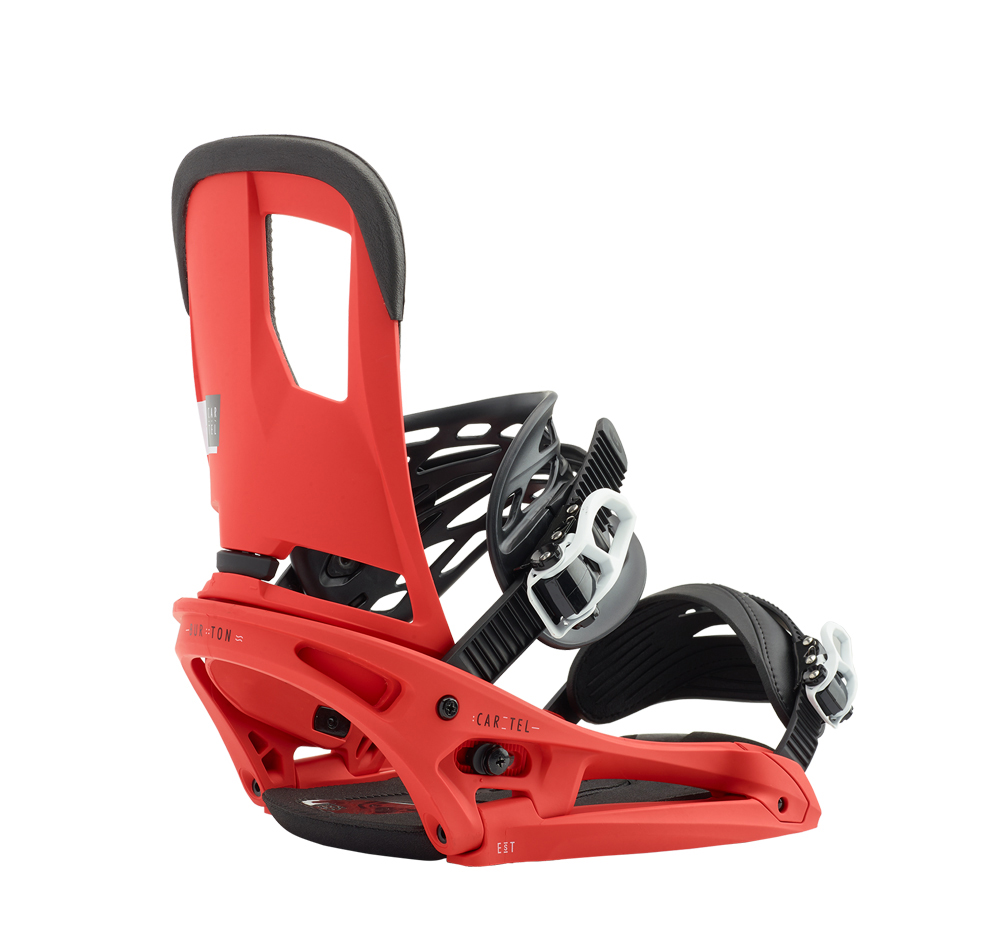 Equipped with unmistakable technology that has been active on the front lines for a long time, CARTEL has gained support from a wide range of levels from intermediate to top riders.The reason is the comfortable fit and reliable performance that can be felt on all terrain.In both the EST and Re: Fle systems, the autocant cushions are also characterized by their natural position with respect to the structure of the body.It's also worth noting that the Get Grip Cap Strat, which has a grip rubber that secures the toe of the boot and provides a fit without pressure, has been newly adopted from this season.
BURTON
POSTER
★ Size: S ~ L
★ Price: ¥ 39,000
--------------------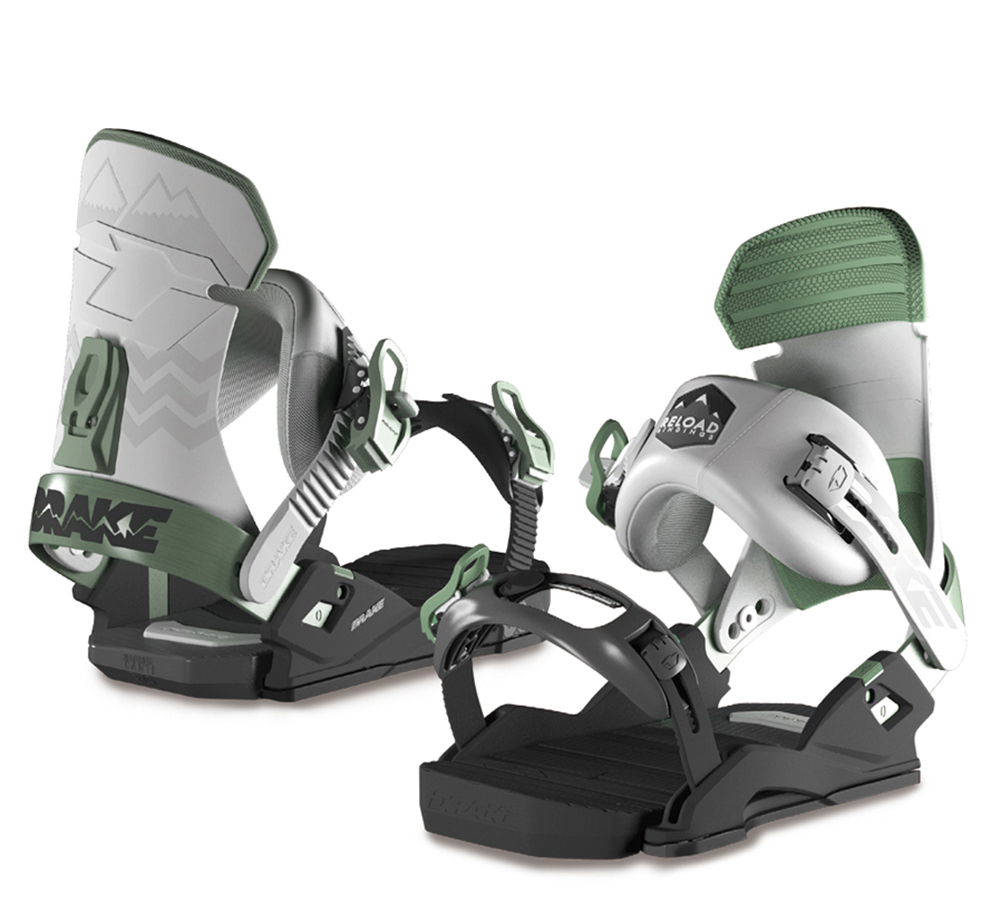 RELOAD where the base plate that combines the aluminum heel cup and fiber demonstrates high response ability and conveys the power transmitted from the boots to the board.Also known as the ultimate toolless ultra-lightweight binding, all adjustments from heel cups to straps can be done quickly and perfectly without tools.The high back has slits on the left and right, it moves flexibly in the side direction, and it reacts with high response in the front and back, so you can ride style-oriented as you like.
DRAKE
RELOAD
★ Size: S / M ~ L / LX
★ Price: ¥ 33,000
--------------------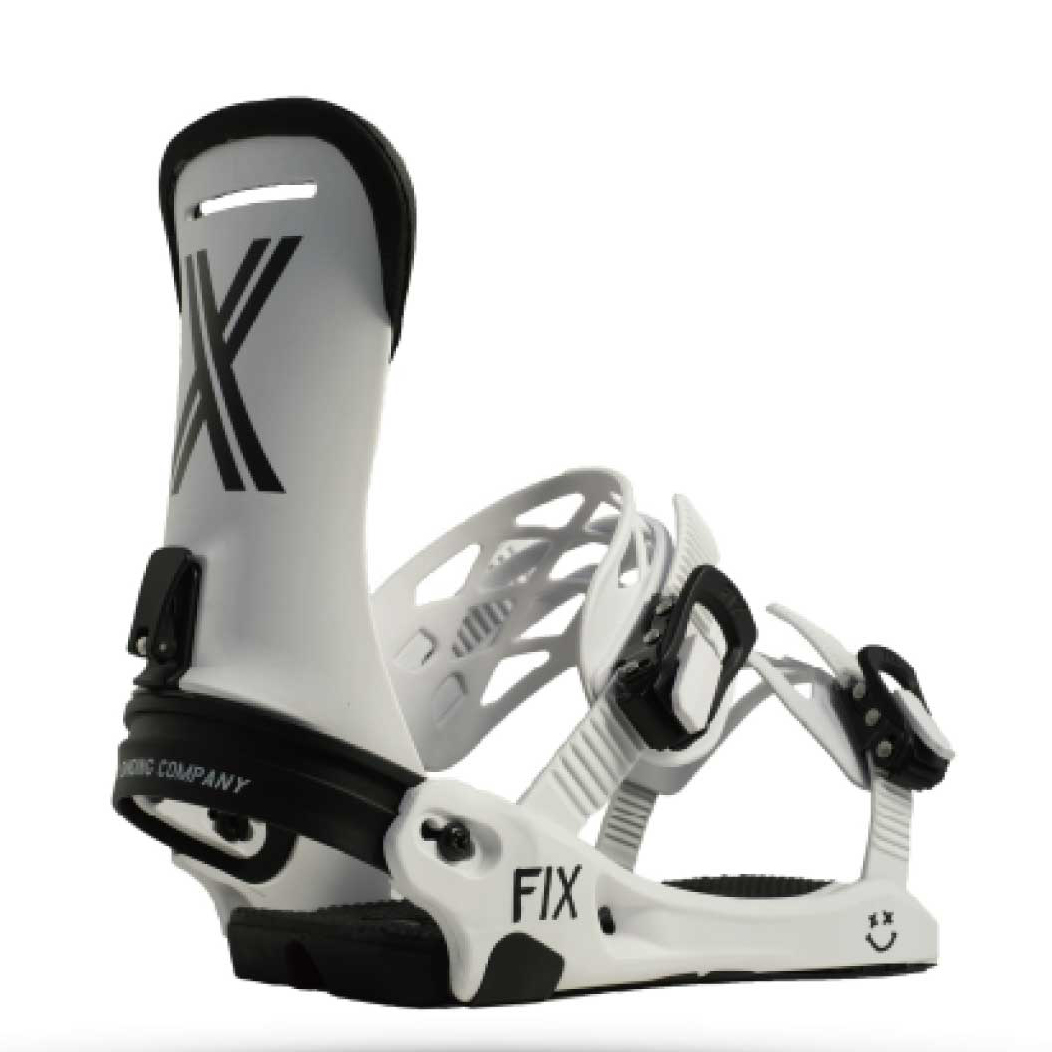 MAGNUM, the model with the highest usage rate of team riders in the FIX lineup.The lightweight base plate is equipped with a stable high back, and it is characterized by a wide range of support from park riding to powder riding.From this season, the straps have been redesigned to reduce weight, and the heel cup and footbed can be adjusted.Fitting with boots has become easier.It goes without saying that cool designs are also one of the reasons for their popularity.
FIX
MAGNUM
★ Size: S ~ L
★ Price: ¥ 35,000
---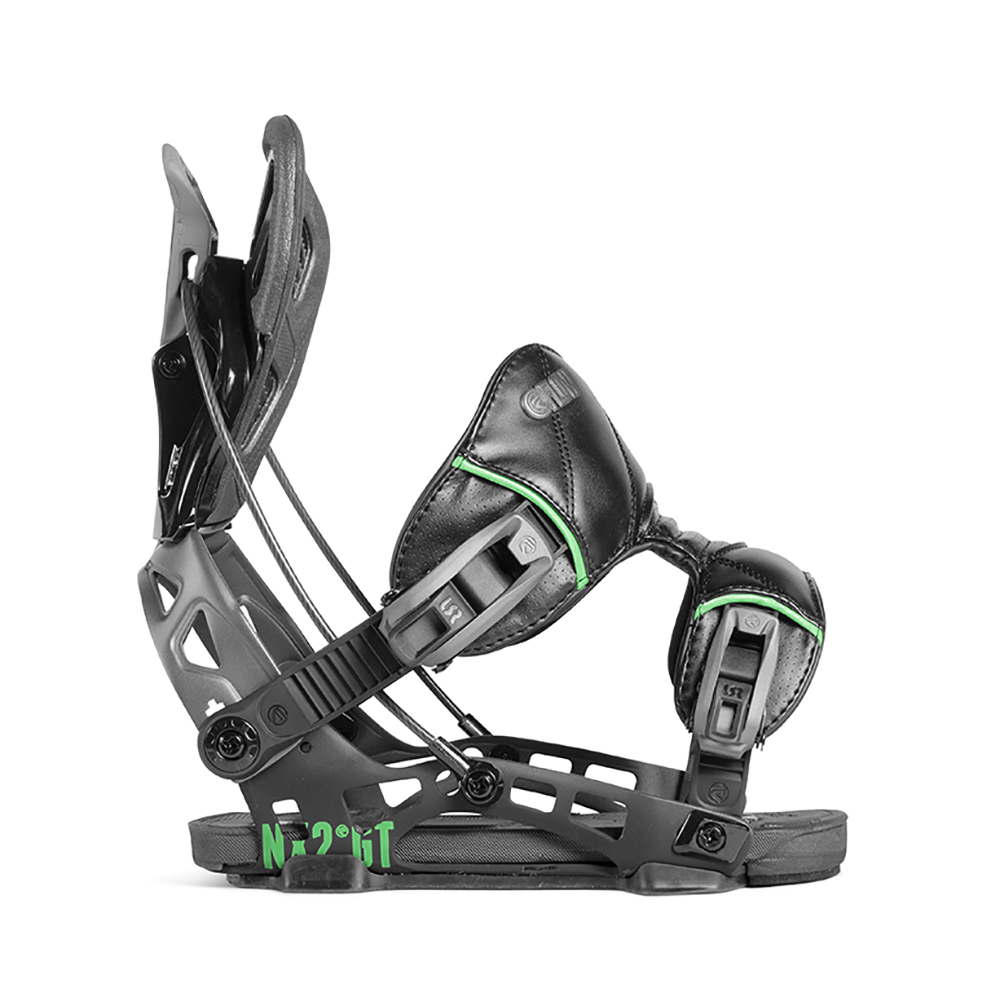 The NX2-GT has been supported for many years because it offers unparalleled performance in the carving category.Of course, let's add that it is highly evaluated not only by carving but also by riders who seek hard freestyle.The feature is high response and rear entry method.The power strap that covers the instep with a large area efficiently transmits the force to the tip of the toe, and the power triangle function using a steel cable to the heel gives a quick reaction from the high back to the aluminum base plate.Equipped with carbon inlay Support Panel to provide the best response.
FLOW
NX2-GT
★ Size: M ~ XL
★ Price: ¥ 55,000
---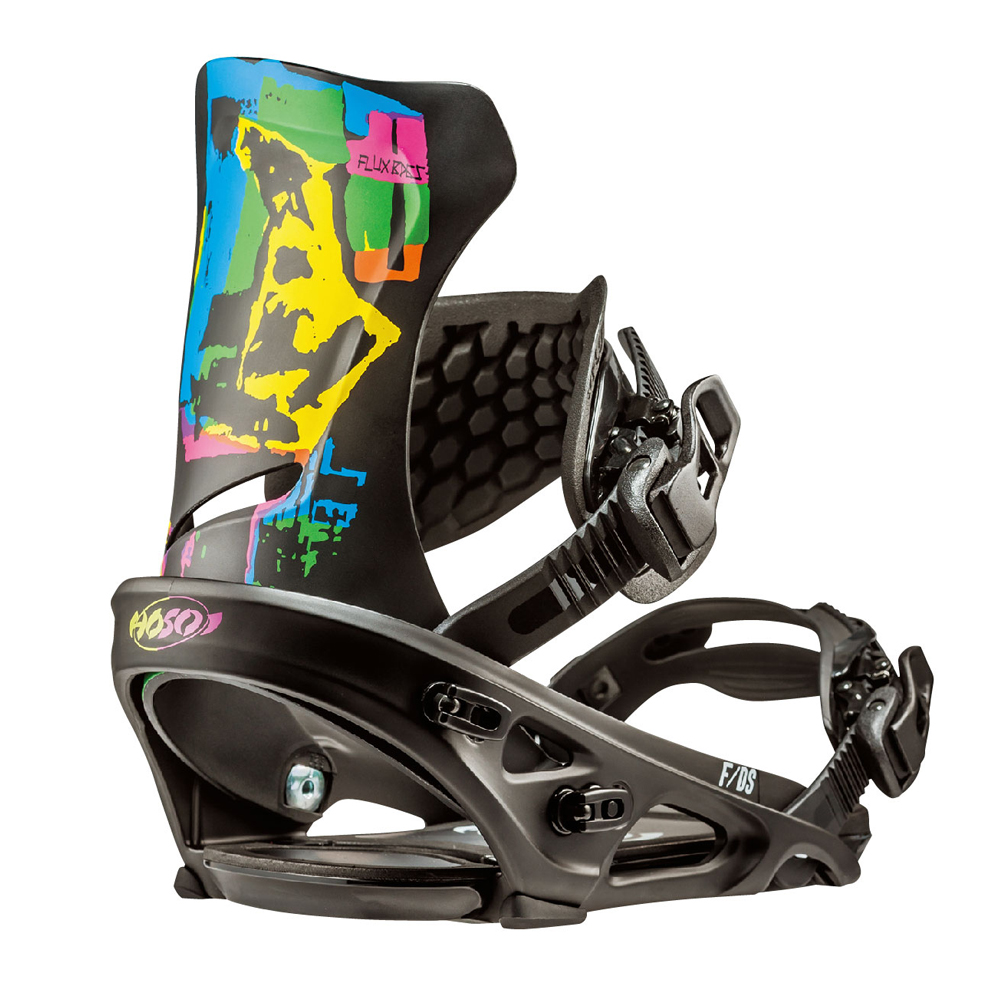 RED, BLACK, WHITE, CAMO, and collaboration model Cristian Hosoi, DS with abundant color variations, lightweight and highly functional.The reason why it has been loved for a long time is that it has a good total balance that the shop staff recommends with "If you are wondering what to buy, FLUX DS".The new highback improves stability in the high speed range and provides playability in the low speed range.With this model, the entire mountain should turn into a park. The ultimate freestyle snowboarding on the DS.
FLUX
DS
★ Size: S ~ L
★ Price: ¥ 37,000
--------------------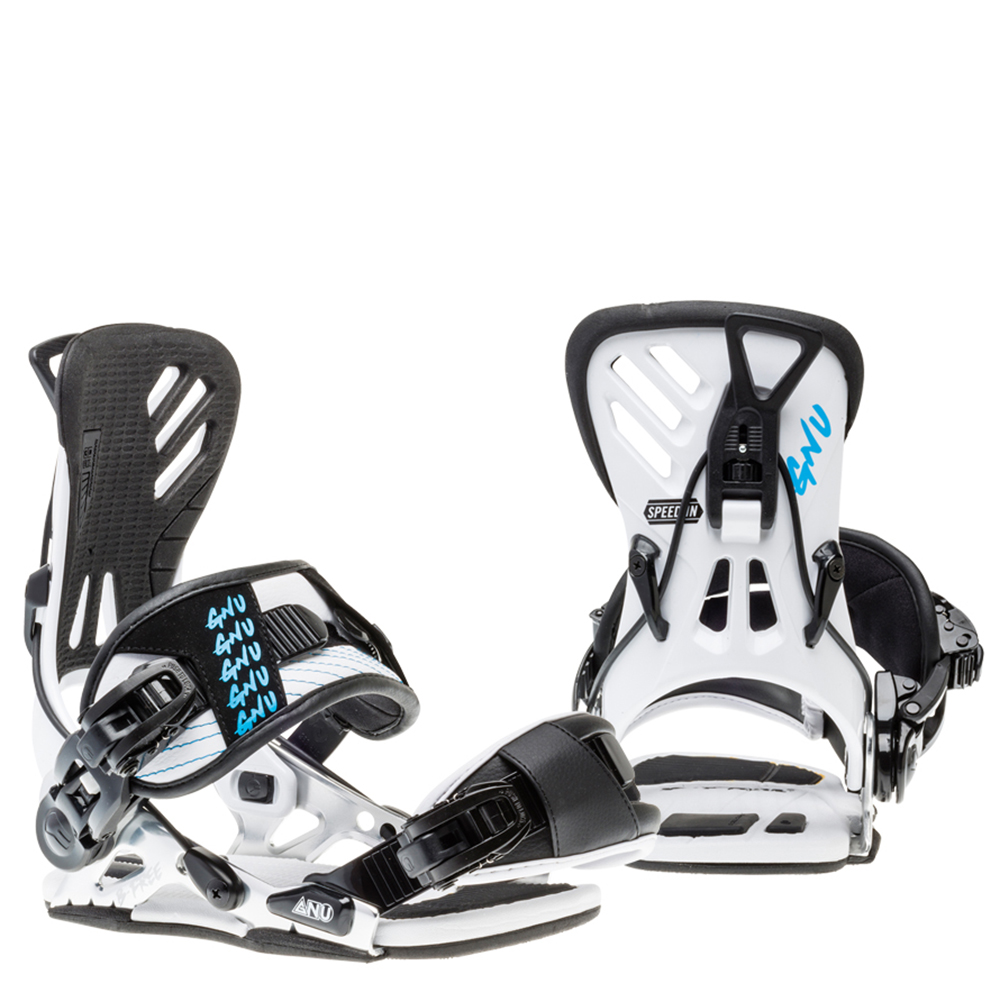 B-FREE is an all-mountain ultra-lightweight high-end model developed by GNU for girls riders with all the technology.In addition to the asymmetrical high back, asymmetric ankle strap and luxurious specifications on the ultra-light aluminum base plate, the popular SPEED ENTRY SYSTEM that allows the strap to open in conjunction with the high back and makes boot-in easy is also installed.It is gaining popularity because it promises the best performance in any environment.
GNU
B-FREE
★ Size: S / M ~ L
★ Price: ¥ 45,000
---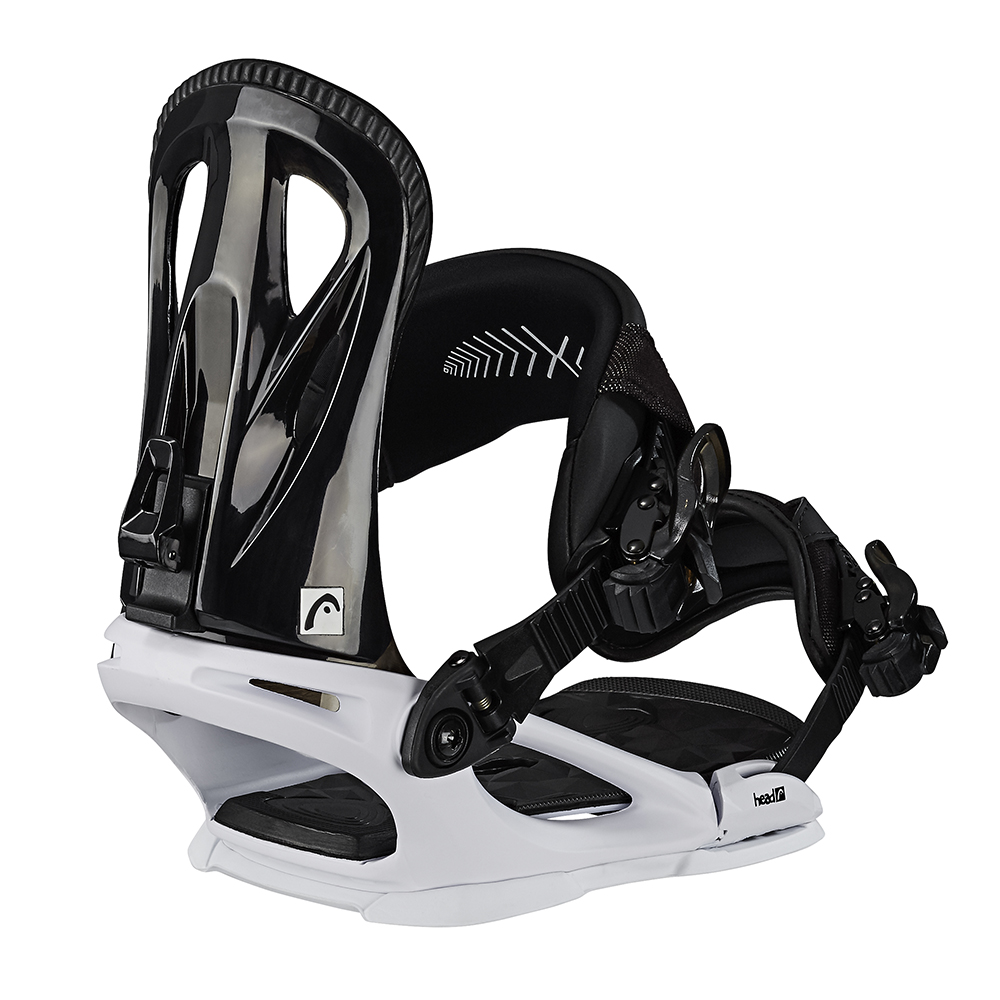 The reason why NX THREE is the best-selling model is that it has a good hold, comfort with excellent shock absorption of Dampiflex, and ease of riding with a flexible high back.Fully supports old school tweaks, surfing-like smooth riding, and skate-like tricky movements.Flexible specifications provide the ease of use that many people demand.Unisex model that follows a wide range of levels
HEAD
NX THREE
★ Size: S ~ L
★ Price: ¥ 34,000
---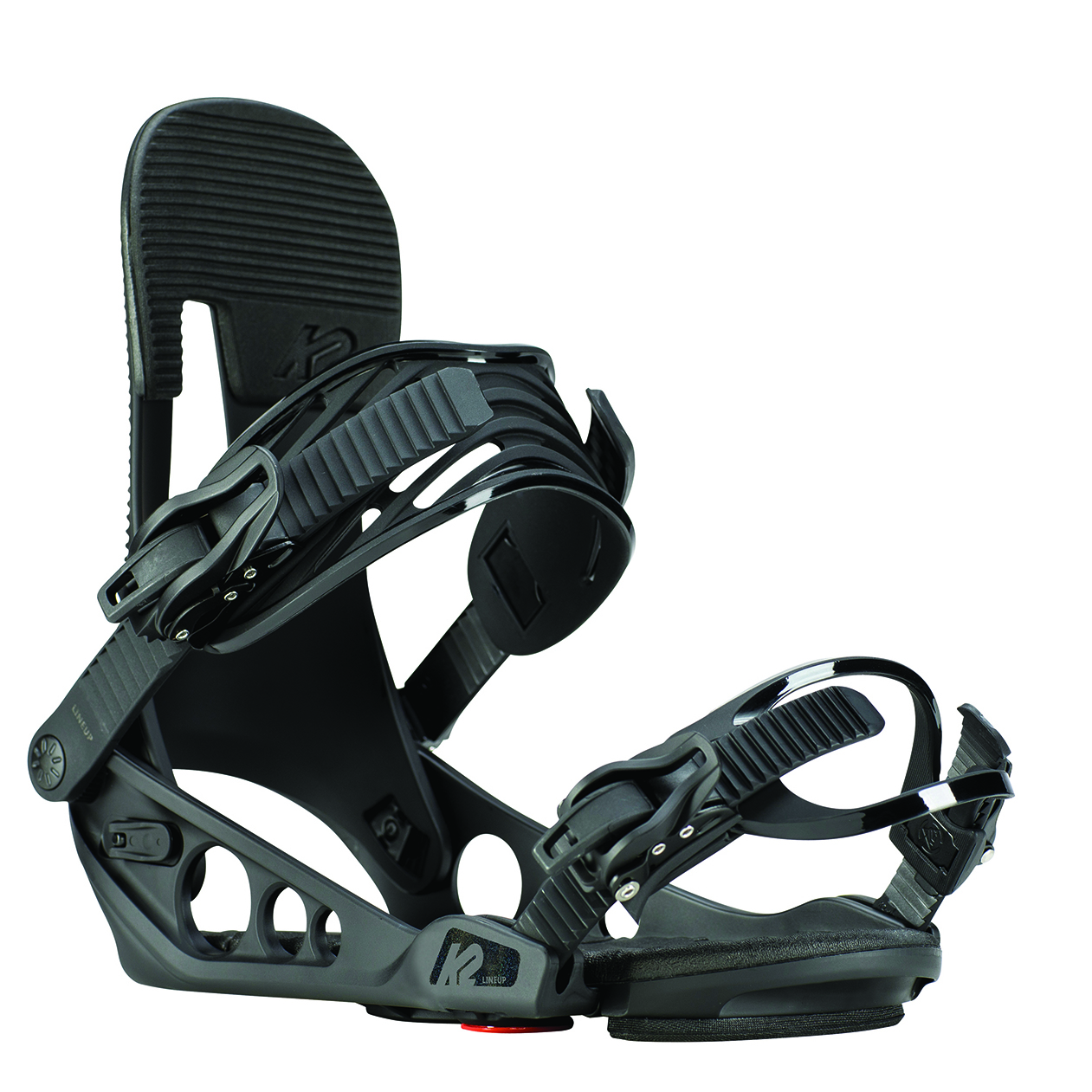 LINE UP equipped with K2's unique tripod technology that binds according to natural body movements.The urethane high back also features the optimum flex for parks, rails, and powder rides.The soft injection ankle strap provides solid support without hindering the movement of the foot.Toolless adjustable toe straps from both sides make it a perfect fit for any boot.It is attractive to support a wide range of users with such detailed consideration.
K2
LINEUP
★ Size: M ~ XL
★ Price: ¥ 33,000
---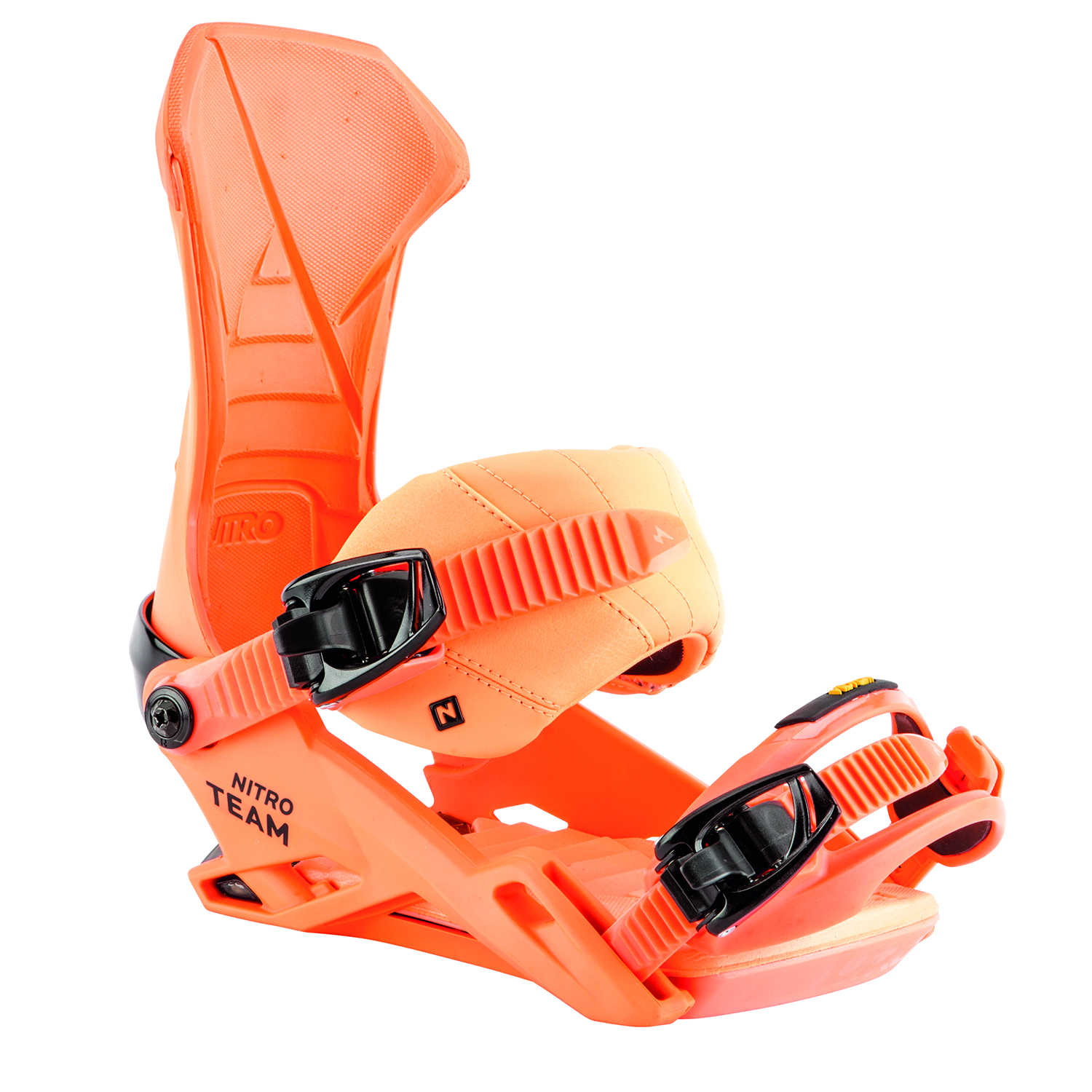 Marcus Kleveland, Brian Fox, and even Jeremy Jones are the number one models used by NITRO team riders.The reason why it is loved to give the best response in every situation from park riding to free riding to powder riding.More boots than ever before, such as mounting an airbag on the heel side base, adopting a hood bed with a XNUMX ° cant, and using Vibram rubber for the toe mask from this season. Holds firmly.
NITRO
TEAM
★ Size: M ~ L
★ Price: ¥ 41,000
---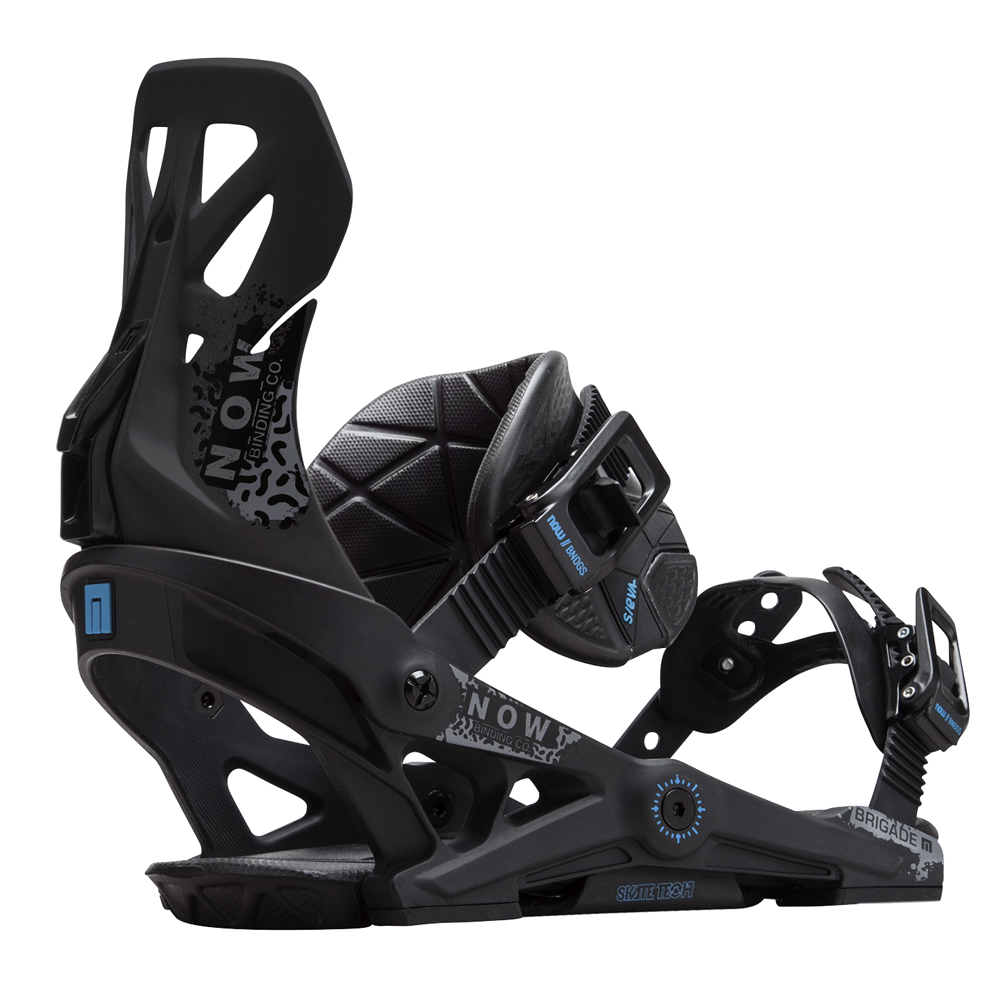 Middle flex model that adopted SKATE TECH with mobility in the binding itself.The EVA 100% EVA strap, middle flex bush, and new FM highback, which is about halfway between the high cup and normal highback, integrate the foot and binding, so it is quite expensive during product testing. Obtained an evaluation.The balance between the flexible and comfortable feel of the foot and the high operability when weighted by skate tech is recommended for both freestylers and powder freaks.The usage rate of Japan Riders such as Goro Komatsu, Yosuke Nishida, Shuji Kajiura, Yusaku Horii, and Kai Tominaga is also high.
NOW
BRIGADE
★ Size: S, M
★ Price: ¥ 38,000
---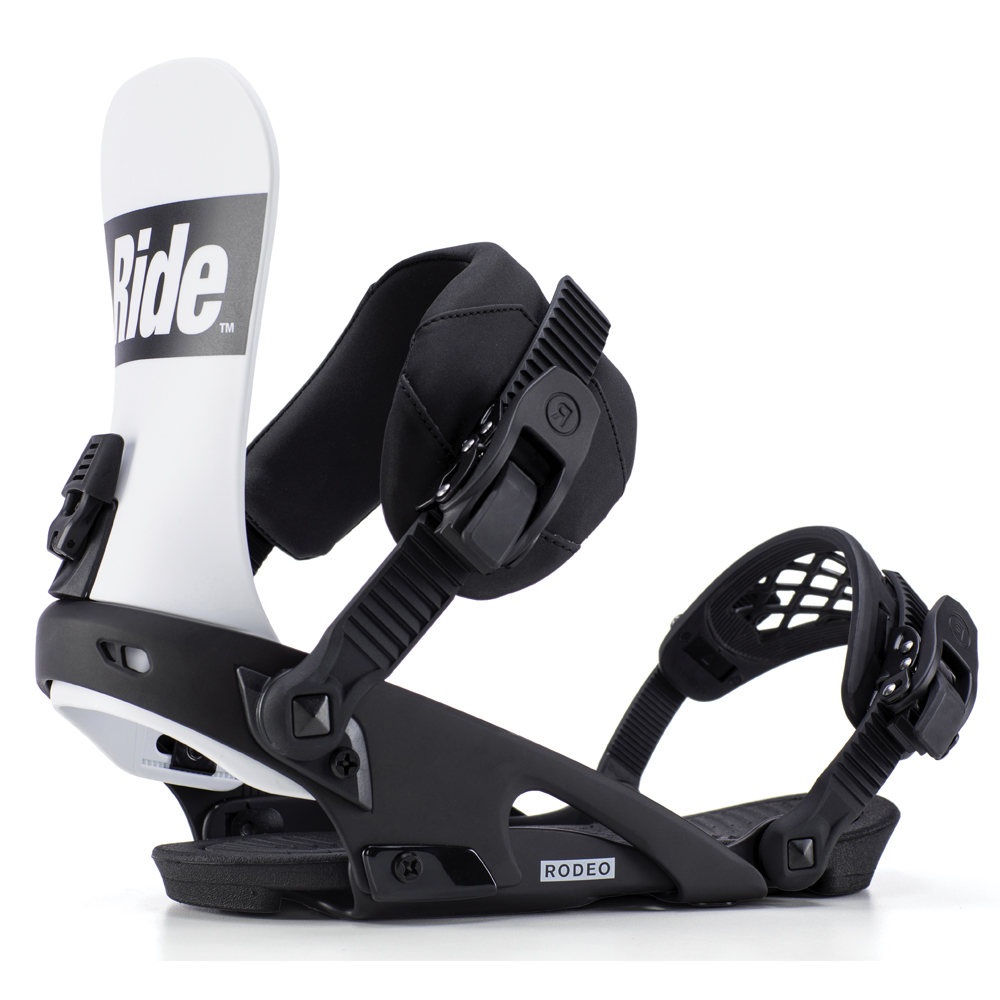 Soft-flex, easy-to-use and durable aluminum chassis, lightweight highback, asymmetrical ankle straps for enhanced lateral support and comfort, as well as assisting the knees in the correct ergonomic position to reduce stress A model with condensed elements that are excellent in freestyle, such as a footbed.Still, the simple design is also the reason why team riders like it.It's a gem for those who want to go through all the conditions in freestyle.
RIDE
RODEO
★ Size: M, L, XL
★ Price: ¥ 38,000
---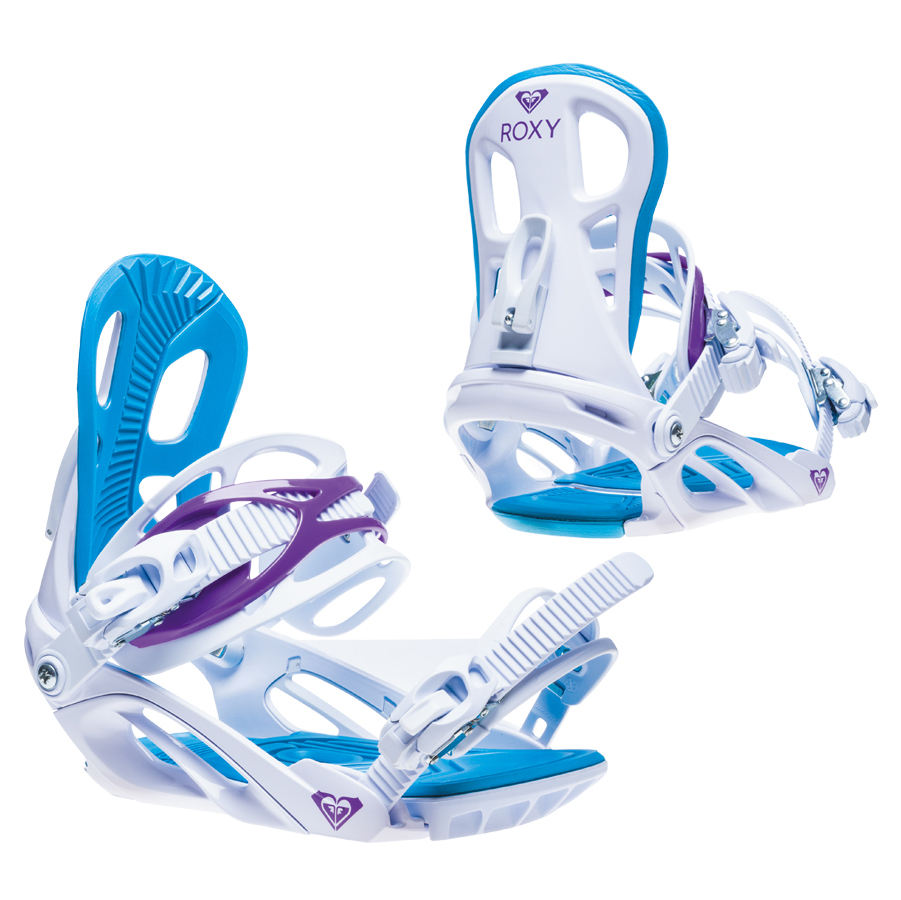 A binding for girls developed with a focus on fitting.This CLASSIC was created by ROXY, a girls brand that supports the world's top riders such as Torah Bright, considering only women.Equipped with a pad with high cushioning performance, it has all the basic performance.As a result of repeated tests with priority on operability, the model was finished with a considerably high cost performance.
ROXY
CLASSIC
★ Size: S / M, M / L
★ Price: ¥ 23,000
---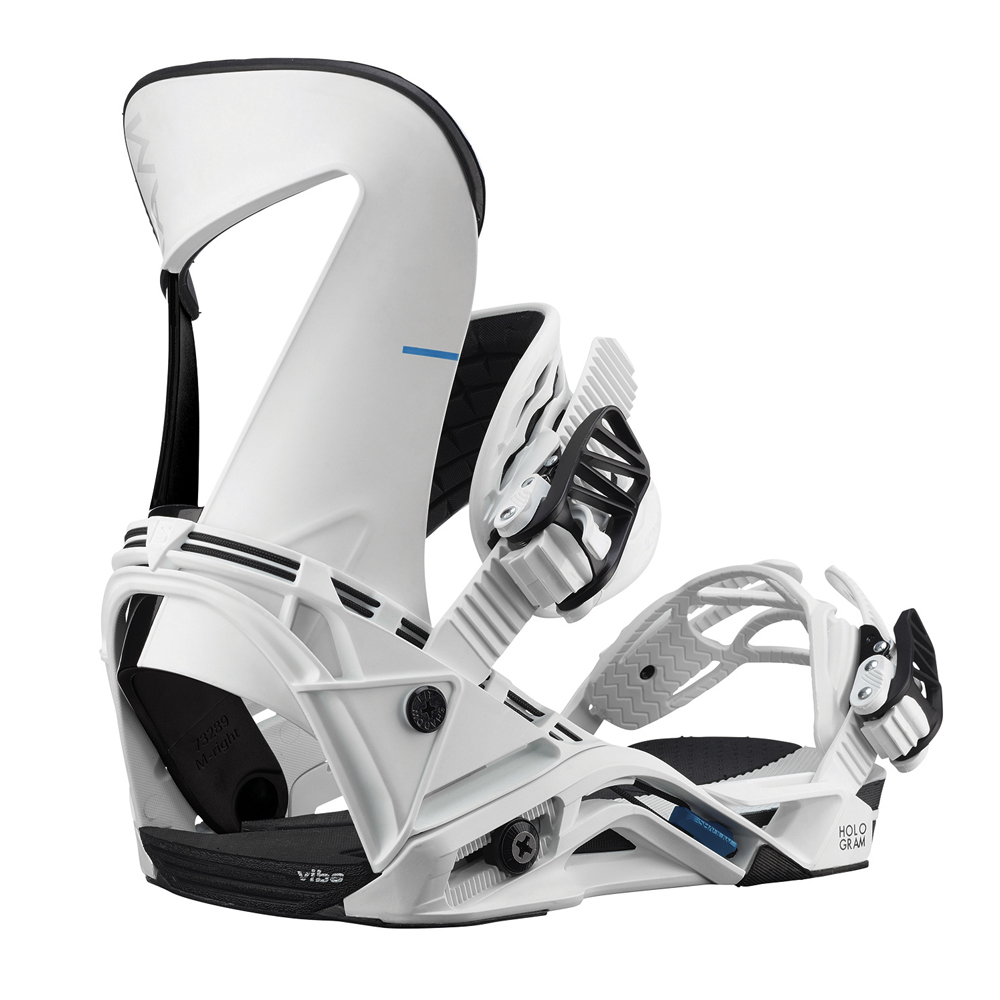 A shadow finished with a one-of-a-kind concept that gives you a 360 ° wrapping hold feeling from all directions with a unique soft heel cup, can move widely in any direction, and has high response performance. Fit's flagship model.Riders liked it and used it, and it naturally spread to the surroundings, and it has grown into a popular model.With a full model change this season, durability and reaction performance have improved dramatically.It is also a model that Takaharu Nakai loves.
SALOMON
HOLOGRAM
★ Size: S ~ L
★ Price: ¥ 38,000
---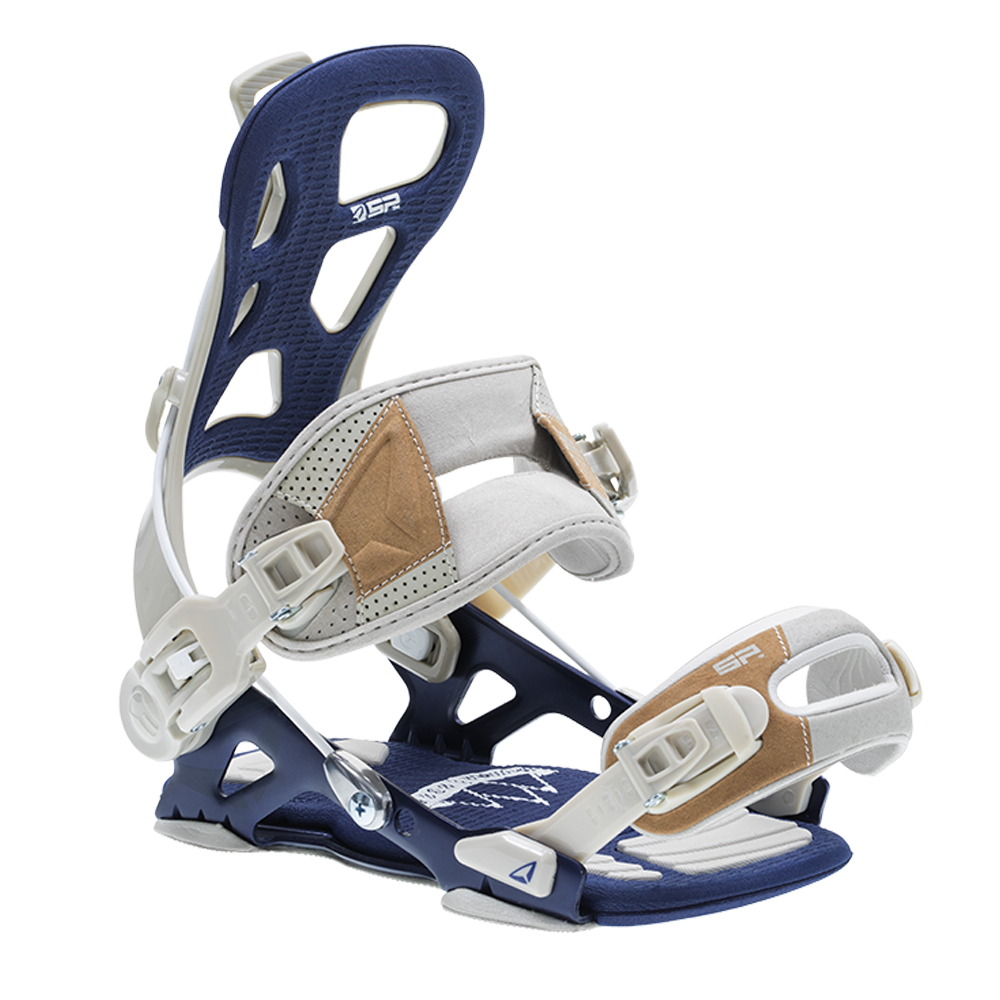 The combination of an extremely thin and lightweight aluminum base plate and aluminum disc reacts astoundingly, and the hold sandwiched between the high back and toe cup makes the board and body feel more integrated than the general 2-strap type model. Give me.Although it is positioned at the high end in the lineup, it has the widest range of motion, so it is easy to handle.It will produce a more stylish movement.A freestyle model with quick and flexible performance with a slight cant set on the footbed to improve response.That is BROTHER HOOD.
SP-BINDINGS
BROTHER HOOD
★ Size: S ~ L
★ Price: ¥ 42,000
---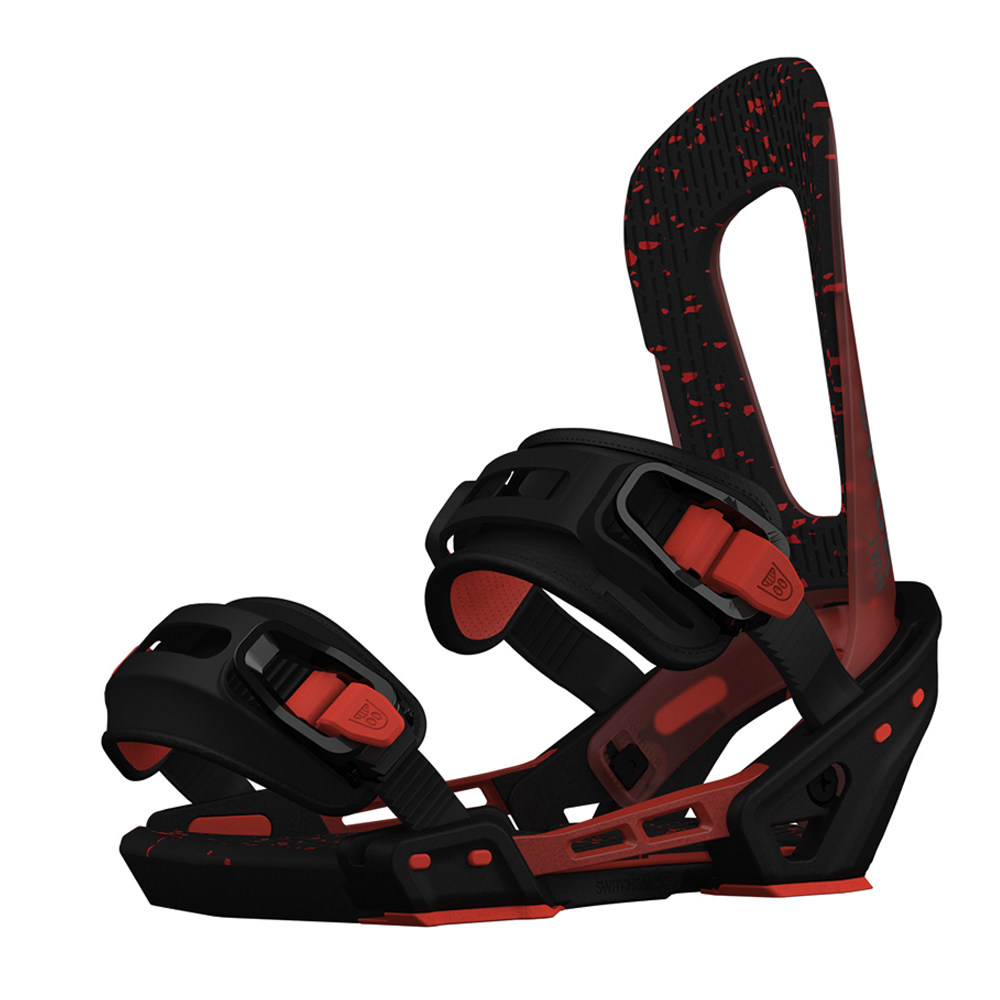 Style is very important in snowboarding.That's what makes this model so popular in any situation.However, it is also true that if the degree of freedom is too high, a wide range of riding will not be possible.Therefore, the high back has a high degree of freedom on the left and right, and the strap has a strap that gives a firm hold, and the balance between the degree of freedom and the hold is exquisitely controlled.The style on the kicker and rails is as the rider's image, and it also has the reliability to respond firmly even when it comes to high speed riding.
SWITCH BACK
TWIN
★ Size: XS-M, M-XL
★ Price: ¥ 38,000
---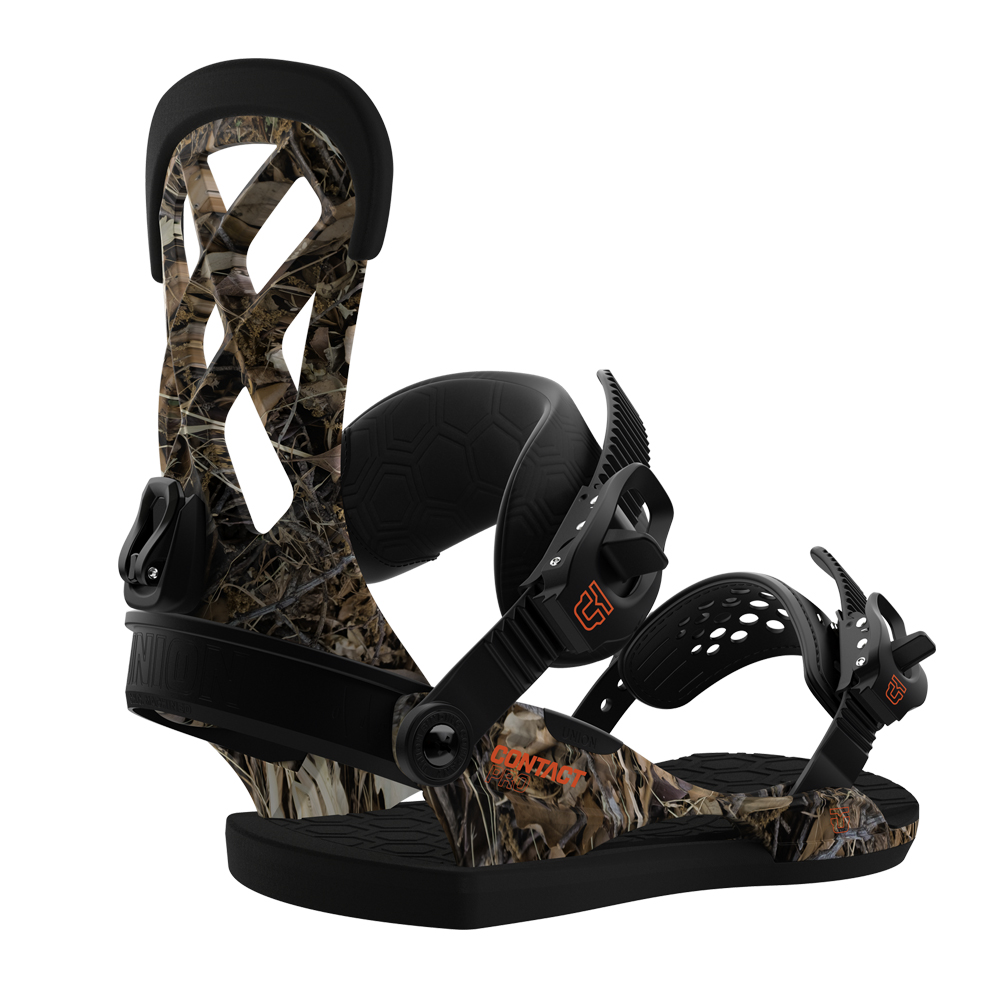 CONTACT PRO, whose price has dropped from this season and whose cost performance has improved dramatically.The base part is completely covered with bushings, and a minidisc is used, so the feature is that you can make the most of the flex of the board.Comfortable operability and shock absorption are realized by using the special material THERMOFORMED EVA for the bushing.The high-back design, which has been reduced to the limit, is also excellent.It is a model recommended for those who want to delicately control the board while feeling the original flex of the board because it is soft to use and supports a wide range from park to powder.The usage rate of UNION riders who are active in a wide range of genres is also high.
UNITY
Contact Pro
★ Size: S ~ L (Black is S only)
★ Price: ¥ 31,000
---
NEXT!
The next Vol.4 will be a "special feature" of best-selling boots.
We will introduce the best-selling models of the hot brands, so please look forward to it!
---
▼ Past special feature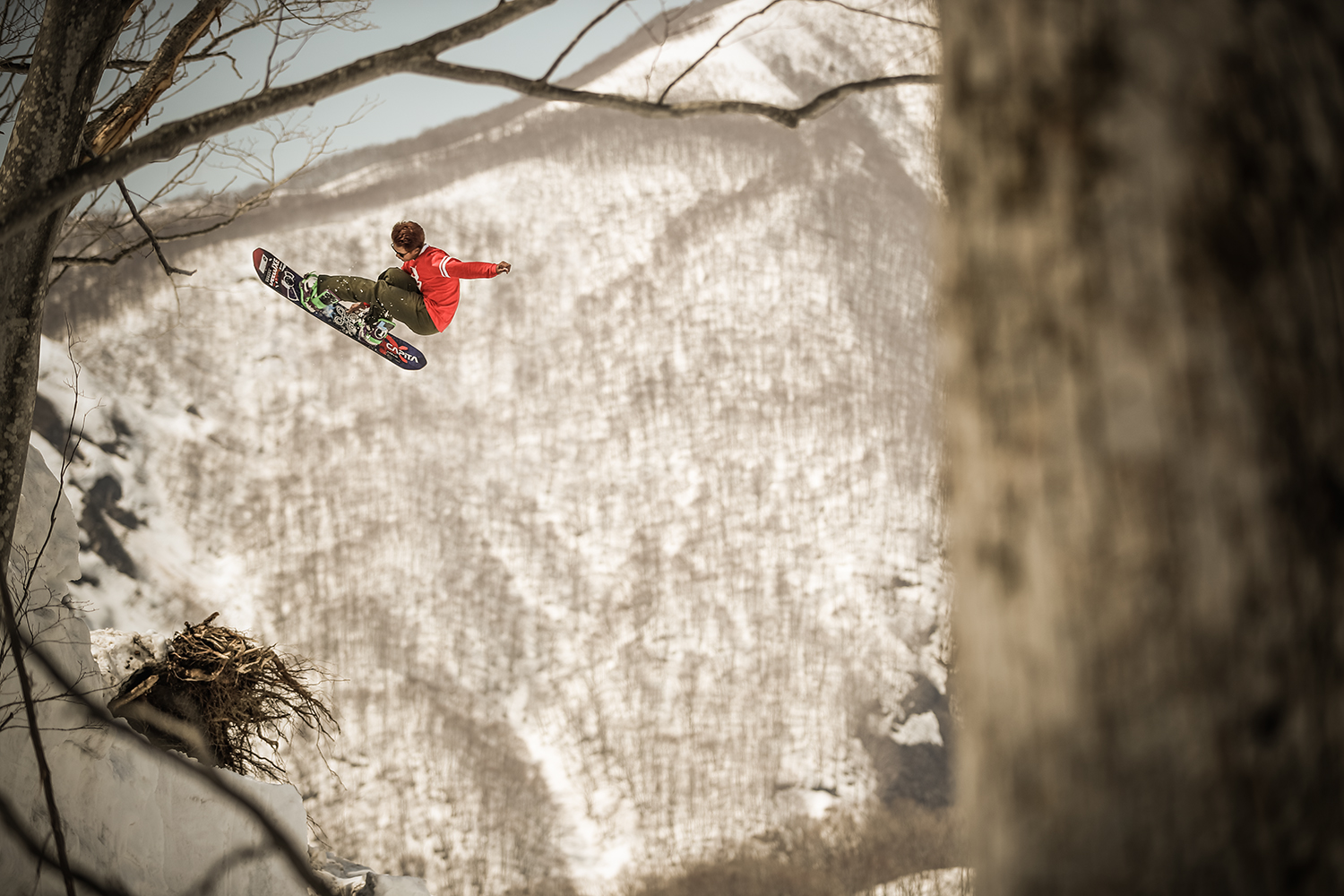 << Special feature >> vol.1 Boards that accelerate the improvement of board judgment.
[Part XNUMX Trick] Click here for more information.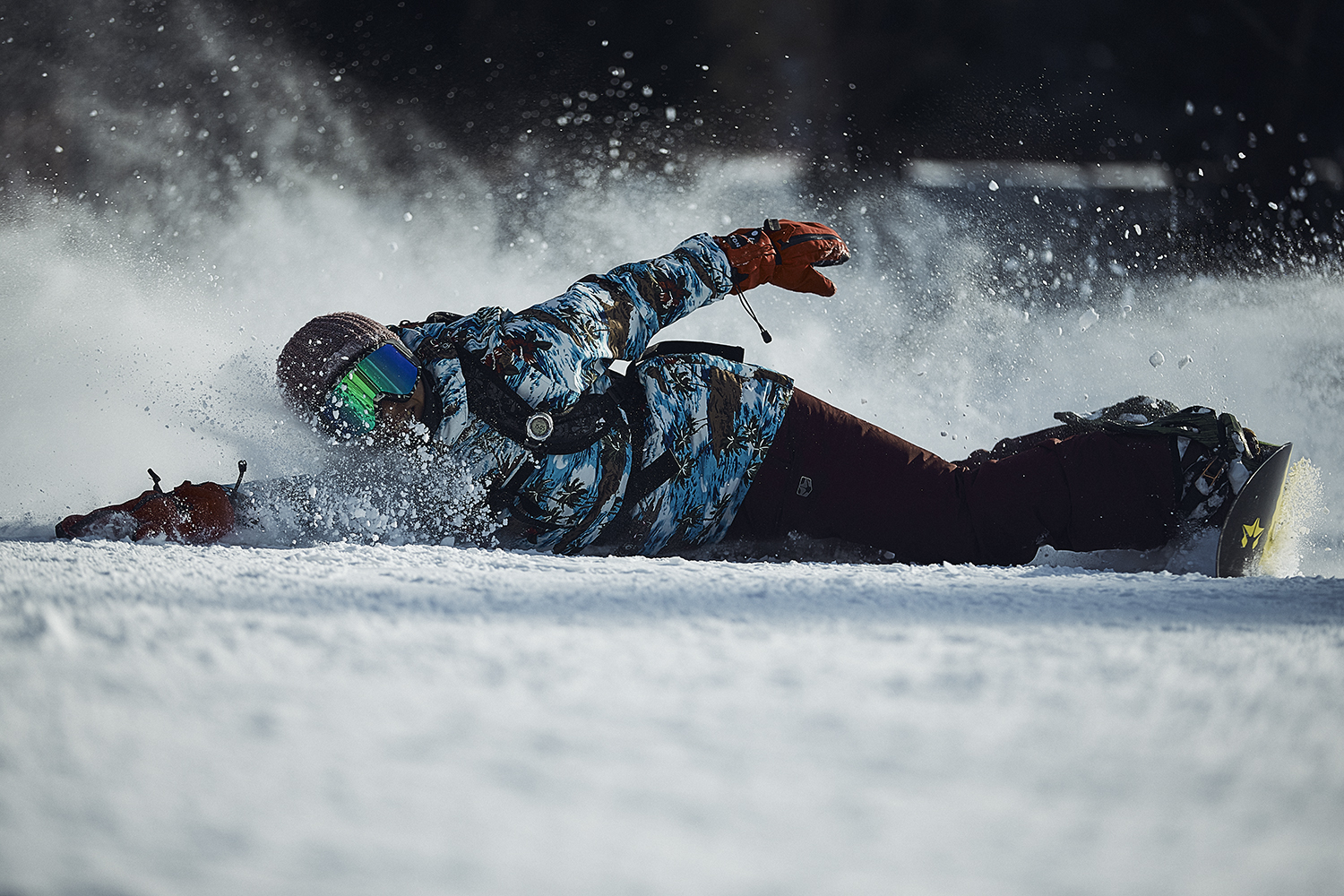 << Special feature >> vol.2 Boards that accelerate the improvement of board judgment.
[Part XNUMX Turn] Click here for more information.