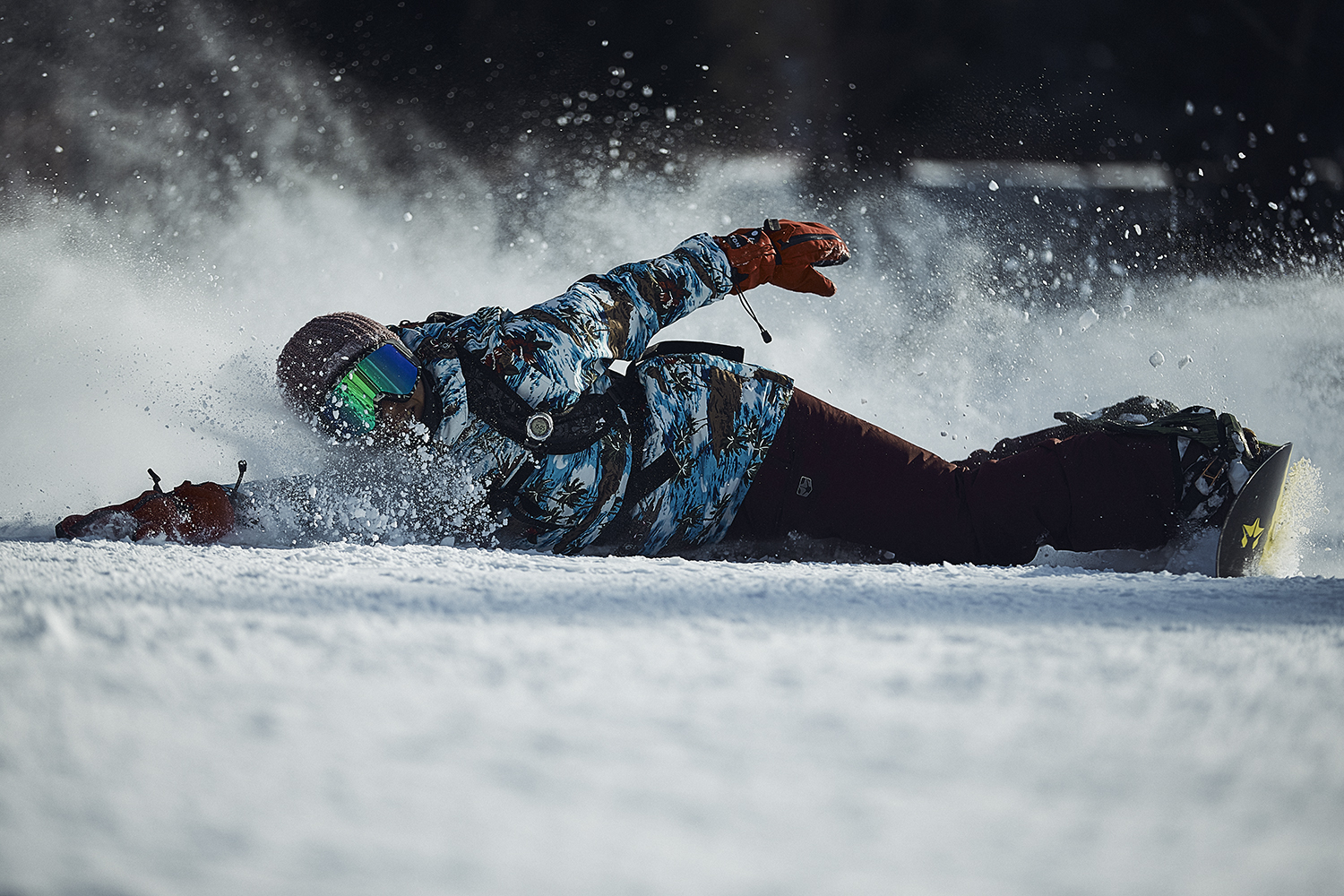 Cambers, rockers, hybrids, edge shapes, tip shapes, core materials, reinforcements ...A single board that is completed by combining elements that are hard to beat.With overwhelming skill, you can slide freely on any slope with just one and make stylish tricks.But if you have a riding style that you're trying to improve, it's a shortcut to find a suitable companion in this era.hereTrick editionAnd the turn edition, we will take up the "board judgment promotion board".In the second half, we will introduce the turn edition.
The key is what kind of turn you want to make
The theme of this time is a board that leads to improvement of the turn.Of course, as with the trick edition, if you don't start choosing a partner in consideration of your current freeride skills, you will be hurt later, so be careful.Also, even if it is called a turn, a beginner who wants to practice the turn that is the basis of snowboarding, a person who wants to enjoy a carving turn purely with a snow-packed burn, and a race-oriented person who needs a reliable turn at high speed. There are many different purposes and hobbies, such as those who want to slide down rough terrain with a light turn, those who want to win in the rapidly rising banked slalom, and those who grin with no-track powder.That's why you should get a board that will guide you to the goal you are aiming for in the shortest distance, just as the word "the right person in the right place" is.
 First of all, if you haven't snowboarded yet, I would recommend a rocker board that is less likely to have a reverse edge that can lead to serious injuries.Thanks to the bottom shape on the bottom of the ship, it is easy to turn the board with a slight force, and it is easy to get a sense of the drift turn performed by sliding the board.However, it is not suitable for strong edging because it does not easily become a reverse edge.So by the time you start practicing carving turns, you'll be unsatisfied if your board doesn't have a camber element that makes it easy to bite the edges into the snow.However, if you suddenly choose a hard flex model, it will be difficult to handle, so you should first get used to the soft camber ... and then consider your current level and leg strength when selecting. It will be a point.
 In addition to the compressed snow burn, the snow conditions vary greatly depending on the location and day on the slopes, such as non-compacted snow burns, rugged areas, and ice burns.Based on these, let's find out what board is suitable for each goal.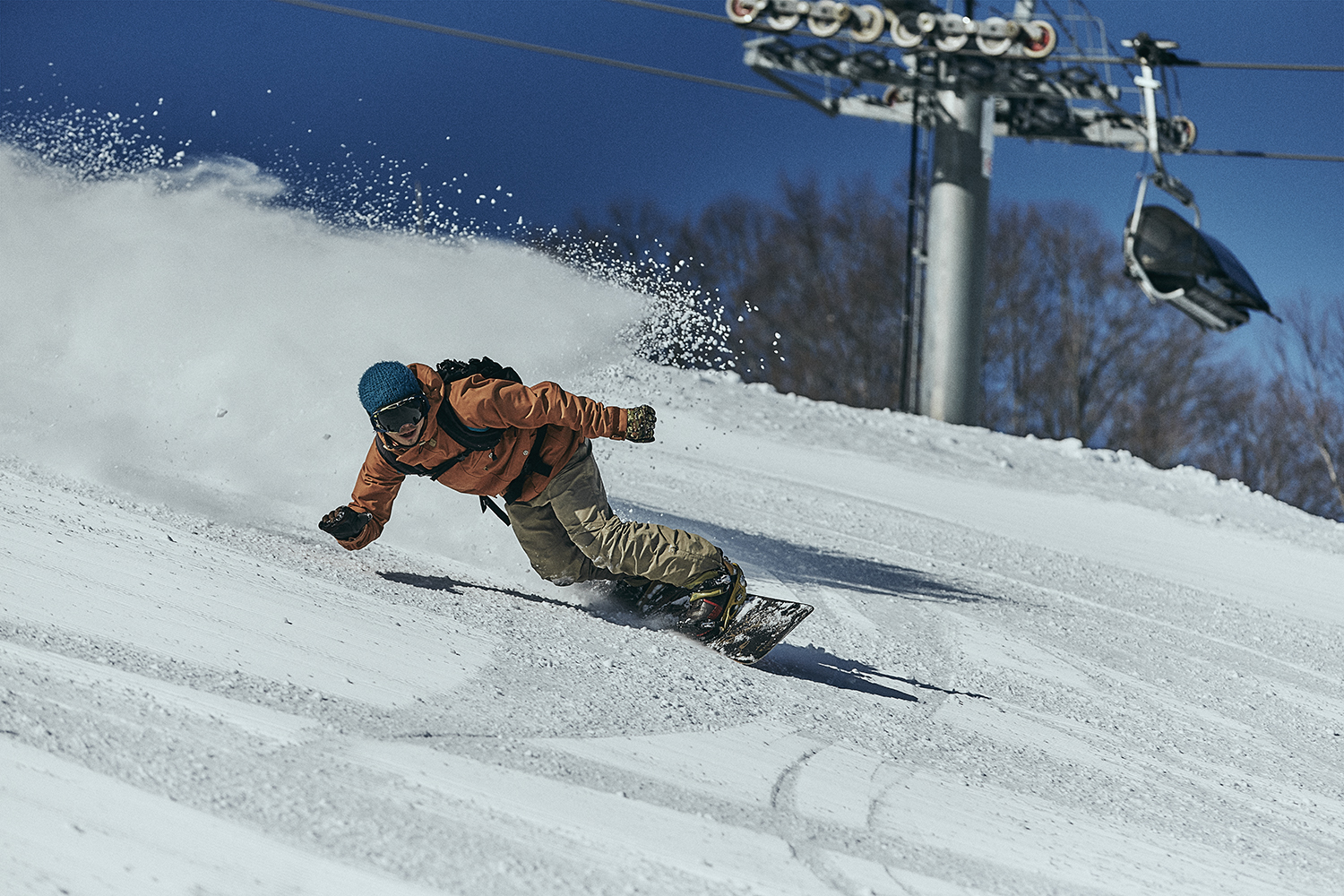 ★ If you want to improve your carving turn
When carving is translated into English, the word "CARVE" is used instead of "CURVE".In other words, it's a turn that is done while carving the snow surface with the edge.If you want to glide on a beautifully groomed burn at high speeds, a camber board with a long effective edge and a stiff flex, for exampleIt used to be said that metal boards and hammer heads are good.Of course, it's a perfect companion for those who want to race,If the flex is too stiff, it will be difficult to feel the feeling of turning by yourself.And even if carving is not in the high speed rangeYou can enjoy the feeling of stretching even at low speeds, and if you pursue it, it will be so deep that you will not feel any sharpness.To achieve that, it is important to handle the gear yourself.So, the board is a camber that you can step on firmly, even if it is a flex with elasticityIt is recommended to choose a soft model for the torsion.You should get stability and operability.
▼Introducing a board to improve your carving turn.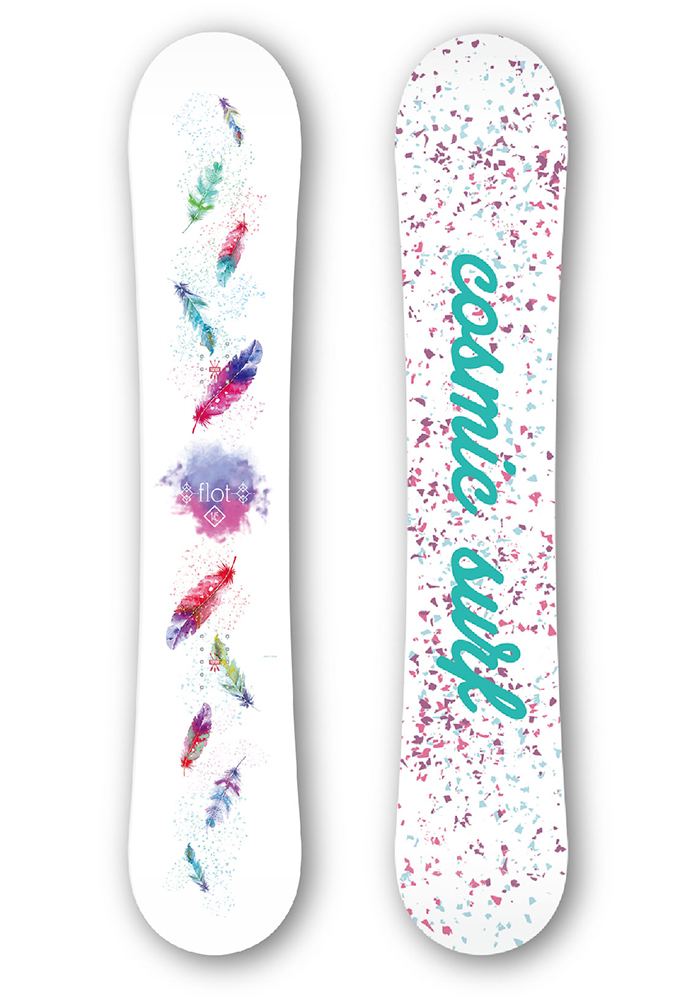 COSMIC SURF
FLOT
Although it is a freestyle board, the FLOT has a narrow shape, and it is characterized by being able to quickly switch edge-to-edge when carving.Also, thanks to the directional and camber shape, it has a reliable edge grip and bites well on the snow surface, and you can enjoy a feeling of acceleration every time you turn.
★ Size: 137, 141, 145, 149 cm
★ Price: ¥ 48,000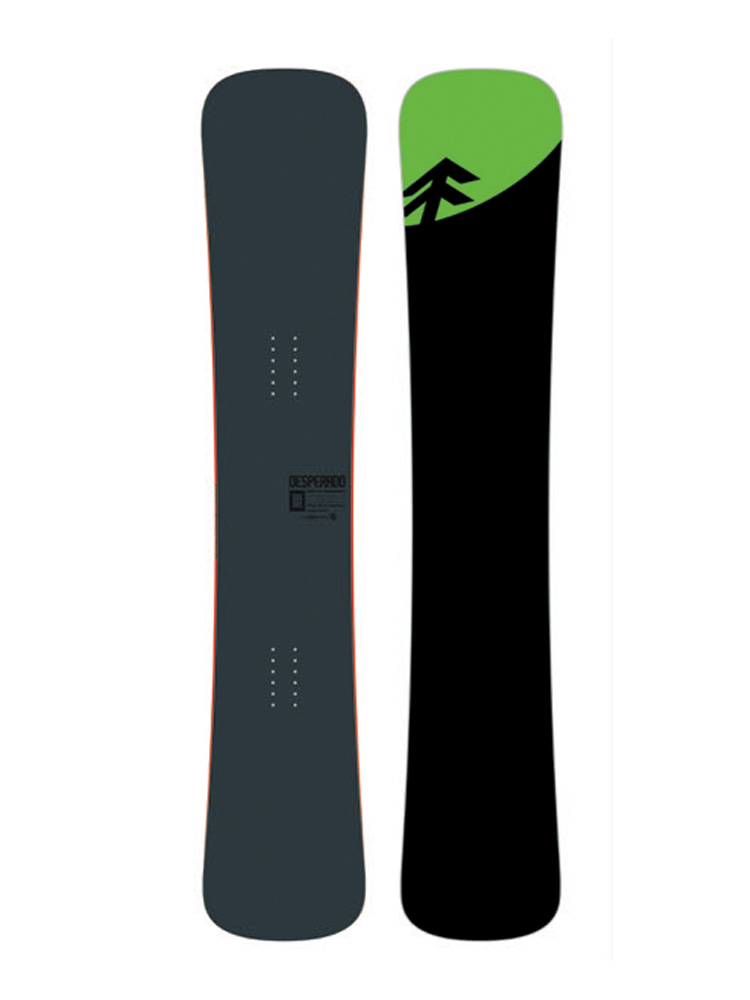 GRAY
DESPERADO
A high-performance model that satisfies both beginners and advanced carvings with its shape and flex balance based on its unique hammerhead theory. Not only is it available in a wide range of lengths from 132 to 163 cm, but the fine settings such as the narrow version "n" and the wide version "w" are also attractive.
★ Size: 132, 138, 146, 151n, 152, 154w, 157, 157.6w, 161w, 163cm
★ Price: ¥ 89,000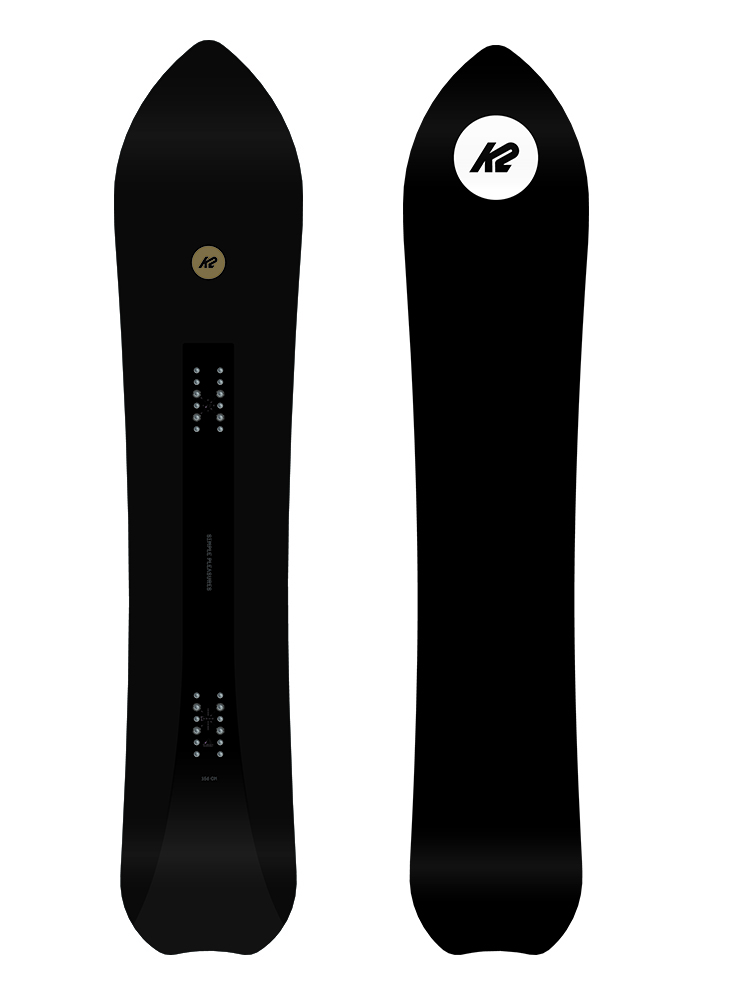 K2 SNOWBOARDING
SIMPLE PLEASURES
The blended core of bamboo and wood gives it firmness and achieves strength that can withstand high speeds.The wide nose and waist width create stability even in carving, and the camber shape between the inserts gives a dynamic repulsive force.In addition, the high-performance sole reduces frictional resistance to the utmost and enables smooth riding.
★ Size: 151cm
★ Price: ¥ 85,000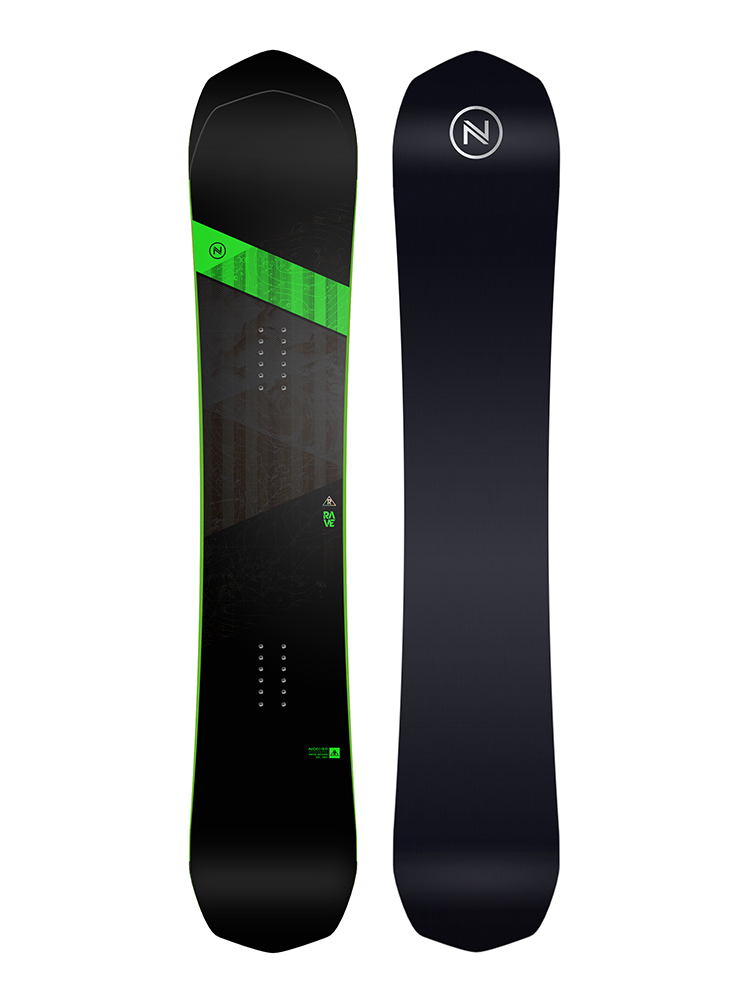 NIDECKER
Rave
RAVE is recommended for those who want to take on the challenge of carving and those who want to pursue a higher-grade turn.It will satisfy users of all levels and respond to any situation.It's an all-mountain board that can handle not only grooming burns but also bumps and powder.
★ Size: 153M, 156L, 159L, 162Wcm
★ Price: ¥ 79,000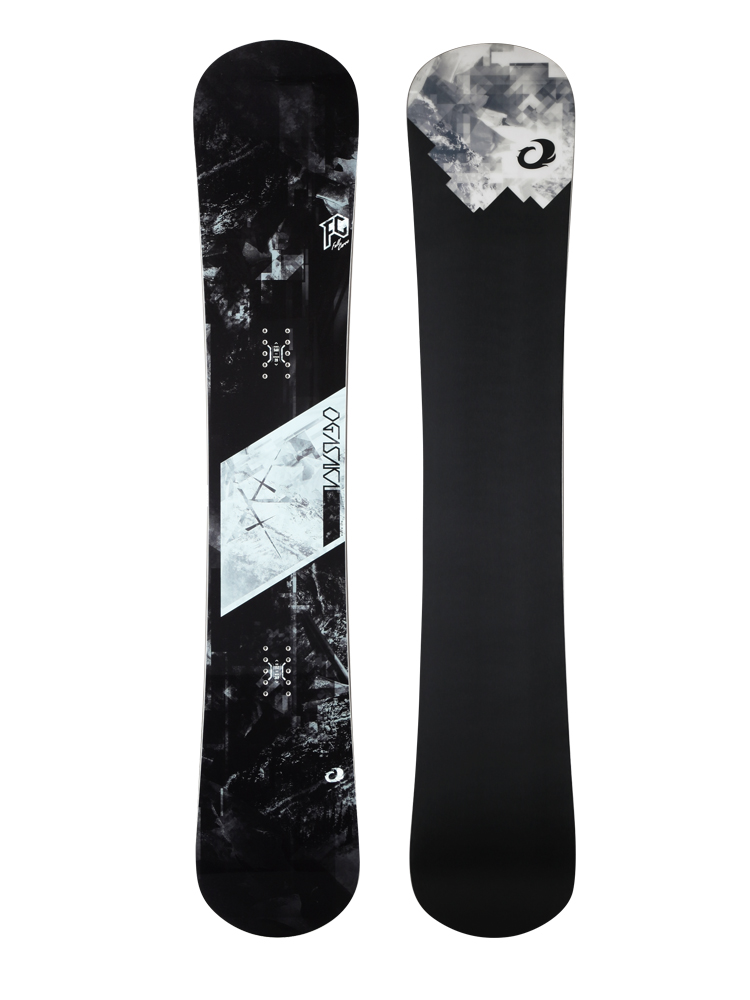 OGASAKA
FC
FC with a semi-hammer shape.It has the same ride quality as a round nose board, but thanks to its long effective edge, it works well from the early stages of the turn.Therefore, it is easy to grasp the kick of the turn and you can enjoy free carving.One that combines operability and a sense of stability.
★ Size: 145, 148, 151, 154, 157 160, 163cm
★ Price: ¥ 83,000
★ If you want to conquer the banked slalom
A contest to compete for time by sliding one by one on a course with continuous artificial wall terrain called a bank,Banked slalom.In that bank, it is not necessary to bite the edge deep into the snow surface like carving in a grooming burn, and it is important to properly match the sole surface of the board to the bank.Excessive edging leads to stall.that's why,Rather than seeking too much sharpness and responsiveness, select a board that has excellent gliding and operability in the bank.I especially recommendA wide rocker is incorporated in the nose, but a model with a camber built in near the hind legs so that it can be properly stepped on and controlled by the hind legs.In addition, Even with a full camber board, the nose is soft, and there is also a model that makes it easy to match the sole surface to any bank.Furthermore, if it is equipped with a function that the gear absorbs if it is uneven to some extent, there is no complaint.However, it doesn't make sense to suddenly change gear just because you're in a Banked tournament.You can't operate it well unless you're used to riding it.
▼ Introducing a board to improve Banked Slalom.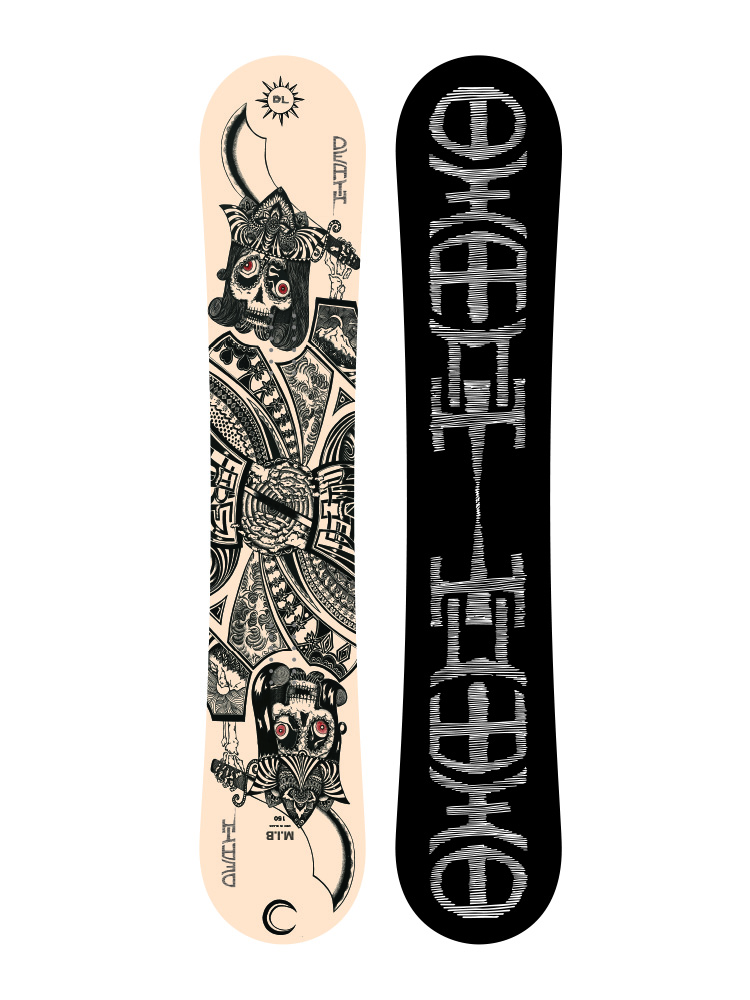 DEATH LABEL
MIB
A MIB that enables quick and sharp carving turns thanks to the solid grip of the camber shape and the calculated sharp side curves.The sense of stability that does not shake even at high speeds is also attractive.It will be a good companion that is easy to handle and reliable.
★ Size: 150, 153, 155 cm
★ Price: ¥ 68,000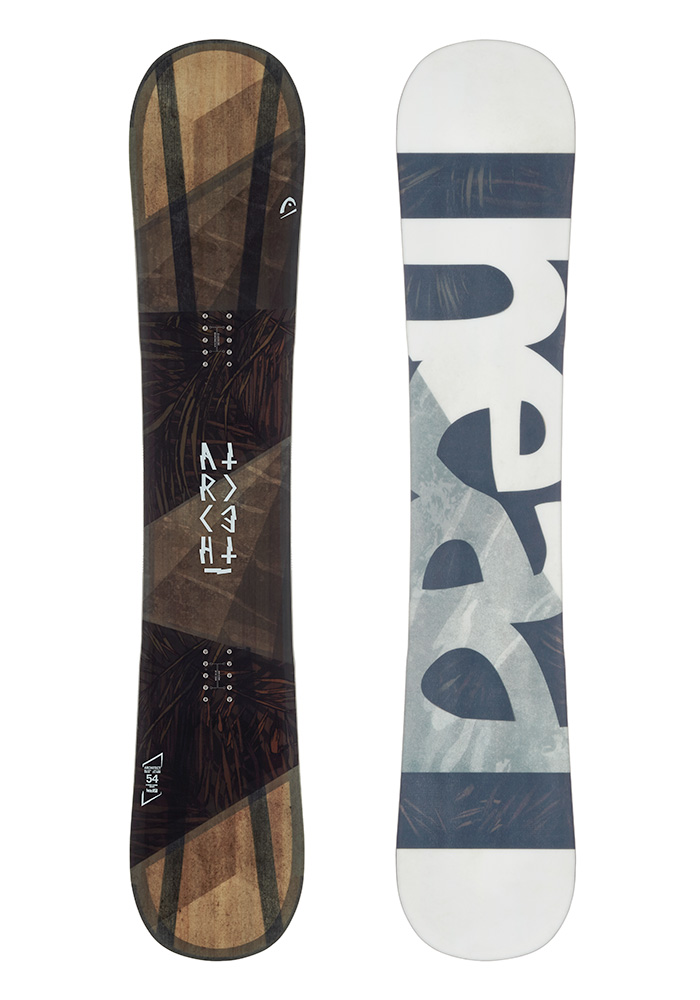 HEAD
ARCHITECT
The nose and tail are lifted when you get on the board, so it features a hybrid camber specification that allows you to get over the terrain smoothly.The nose and tail have built-in reinforcements that generate repulsive force, making it easier to accelerate by pumping when exiting the bank.The sole adopts a sintered base and corresponds to various conditions.
★ Size: 136, 140, 144, 148, 151, 154, 157, 161 cm
★ Price: ¥ 62,000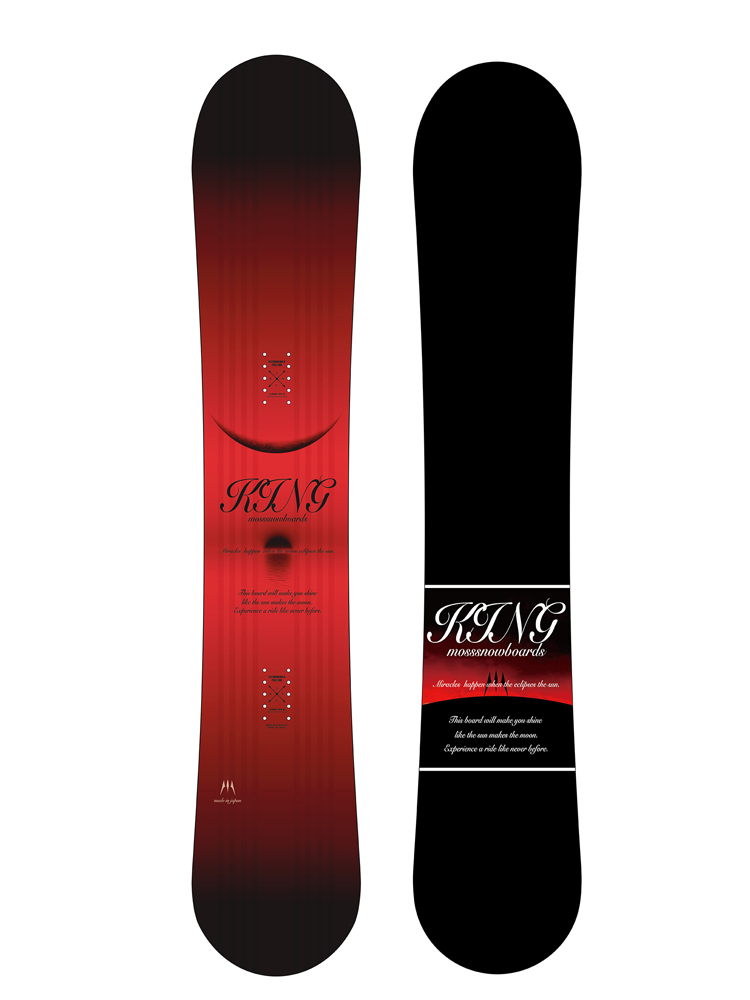 MOSS
KING
The flex, which has a smooth outline without waste and is deep, can freely change the turn arc by adjusting the stepping force of the rider.In R terrain such as banks, it is easy to get power from the outside, so the board naturally bends and matches the terrain.The ultra-lightweight repulsive core has excellent control performance.
★ Size: 144.5, 147.5, 151, 154.5, 157.5, 160cm
★ Price: ¥ 108,000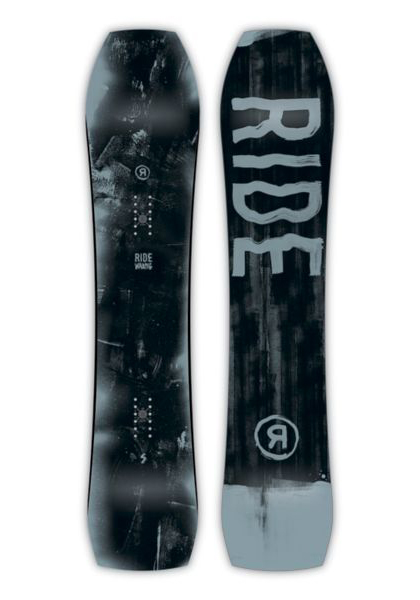 RIDE SNOWBOARDS
WARPIG
A short and wide one that you can enjoy the movement of the maneuver system.The sidewalls with improved durability made of urethane not only absorb the impact on the edges, but also reduce the fluttering of the board at high speeds.It is also excellent for park riding and promises outstanding buoyancy even with powder.
★ Size: XS, S, M, L, XL * The listed model is S size.
★ Price: ¥ 74,000
SCOOTER
MACHS
The rocker nose and short contact edges allow for quick control, and the setback camber and 2R side curves that allow full use of the hind legs provide lossless speed carving.This free operability centered on the feet exerts the maximum power in the banked slalom.
★ Size: 156cm
★ Price: ¥ 89,000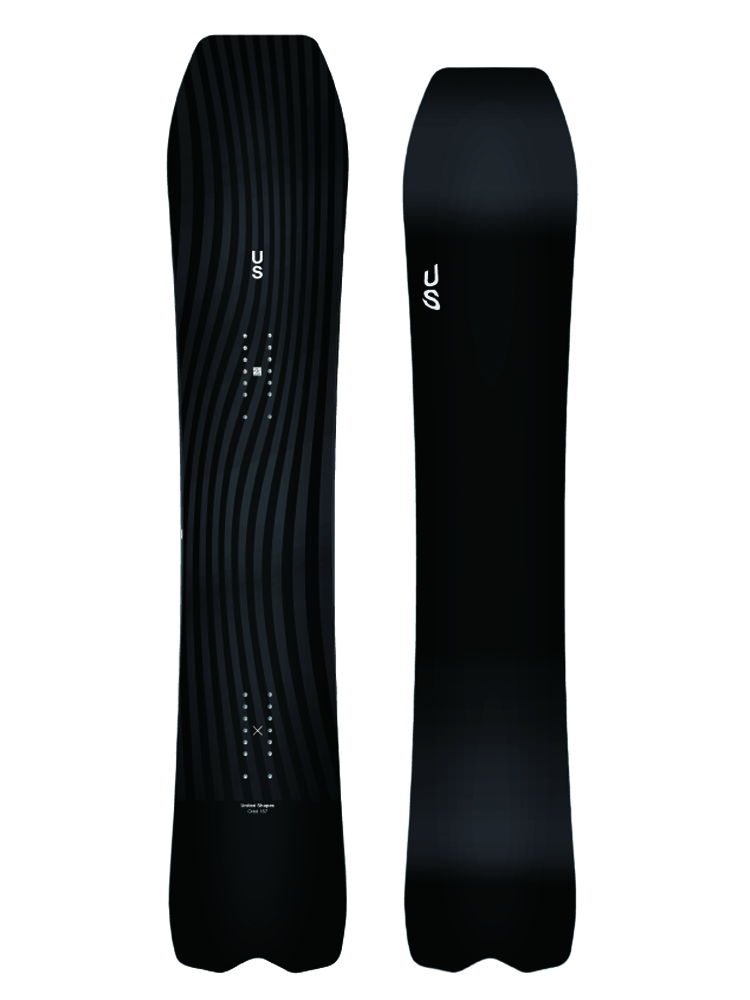 UNITED SHAPES
ORBIT
Acceleration and operability are the key to shortening the time.ORBIT with a short length and a long effective edge responds sensitively to deep banks and raises operability.The core material and sole designed to provide a stable ride even at high speeds, and the wide waist width make it perfect for accelerating the rise.
★ Size: 151, 154, 157 cm
★ Price: ¥ 89,000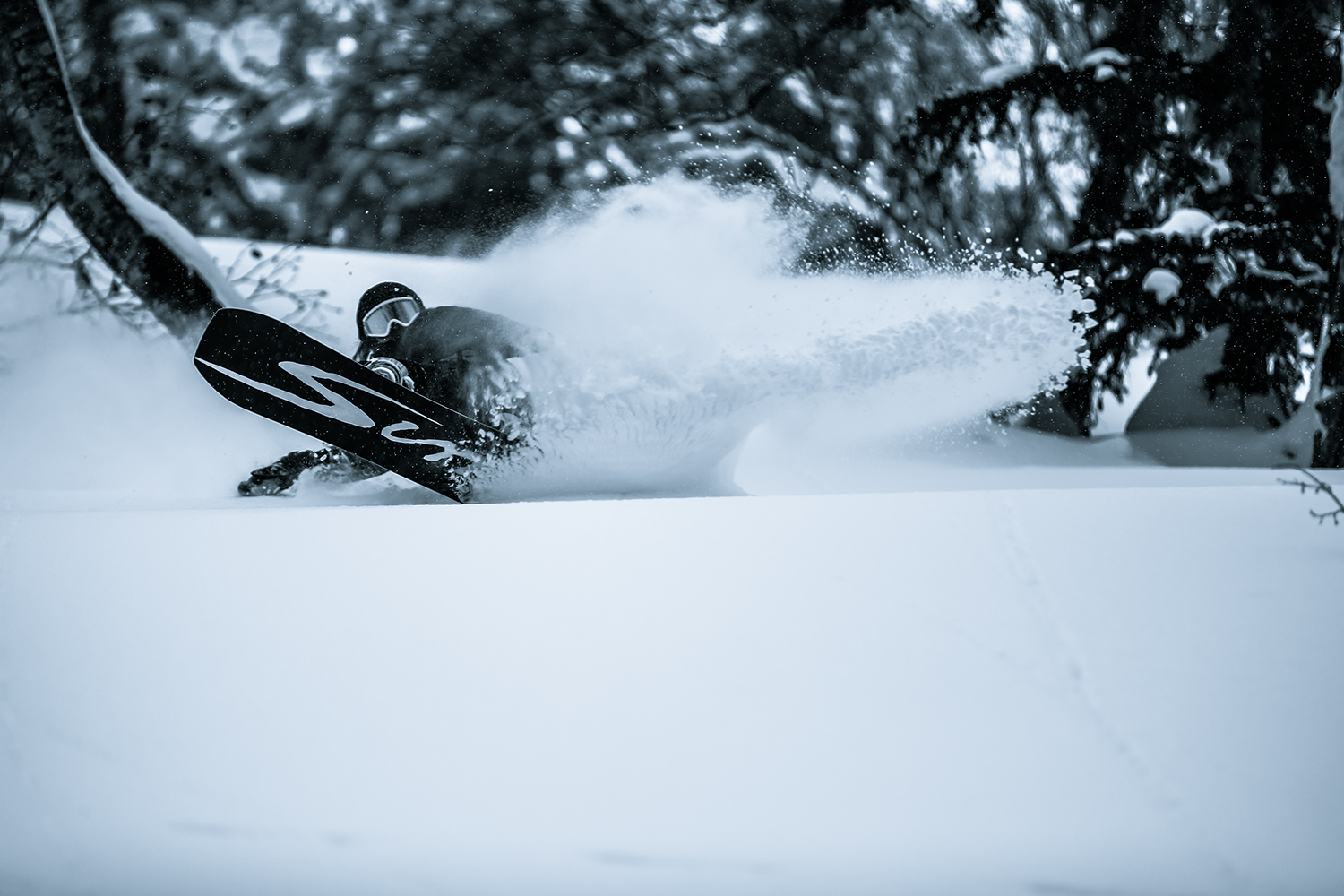 ★ If you want to improve your powder turn
With a twin-tip camber board, the nose will be buried in the snow unless you put a lot of weight on your hind legs when you glide on the fresh snow that has accumulated on the side of the slope.On the other hand, if you keep your weight on your hind legs, you will get tired and it will be difficult to steer the board with your front legs.Therefore, it is better to have a long nose length so that the center of gravity naturally comes to the back of the board with powder.If possible, a rocker shape with a gentle nose should make the board even more floating on the snow.We recommend a board that uses a so-called powder rocker.Also, since the buoyancy of powder is proportional to the area of ​​the sole of the board, you can choose a short fat board with a short length but a wide board width, or a long board.Let's select each according to what kind of location you skate.
▼ Introducing a board to improve the powder turn.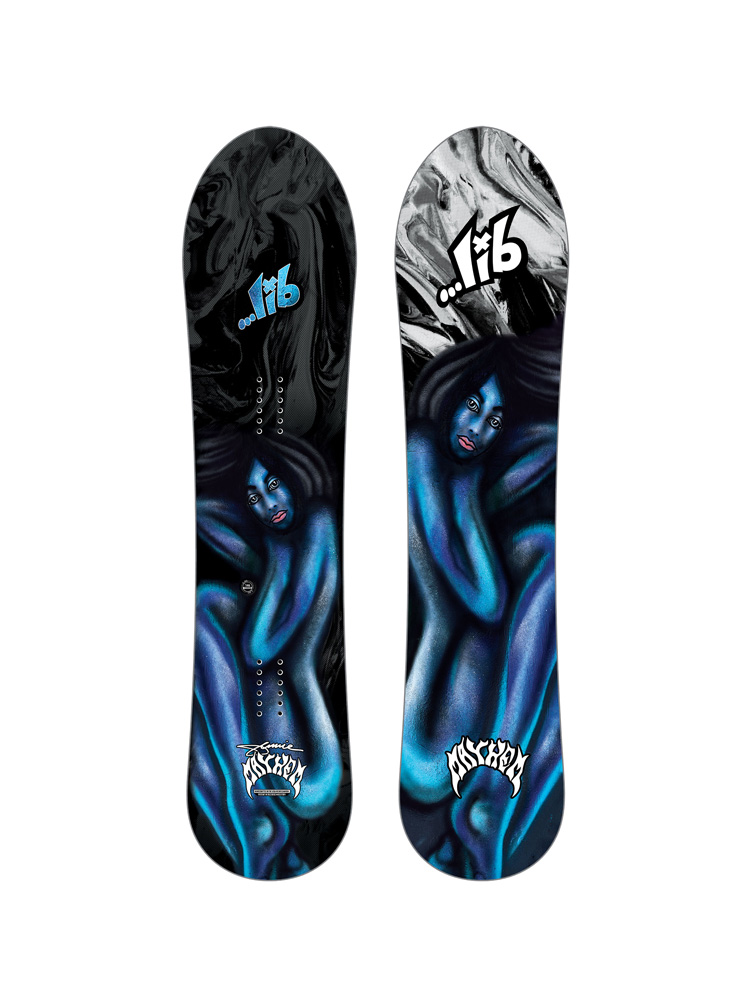 LIB TECHNOLOGIES
LOST X LIB JAMIE LYNN / MAYHEM COLLAB
A gorgeous collaboration powder board by Jamie Lynn and Mayhem. It was developed by two people who have been interacting with each other since the 80s, making use of the knowledge and experience gained from snowboarding and surfing. Although it is 2 cm, the nose is wide and the buoyancy is secured, so you can enjoy anything such as powder, tree run, slash.
★ Size: 147cm
★ Price: ¥ 88,000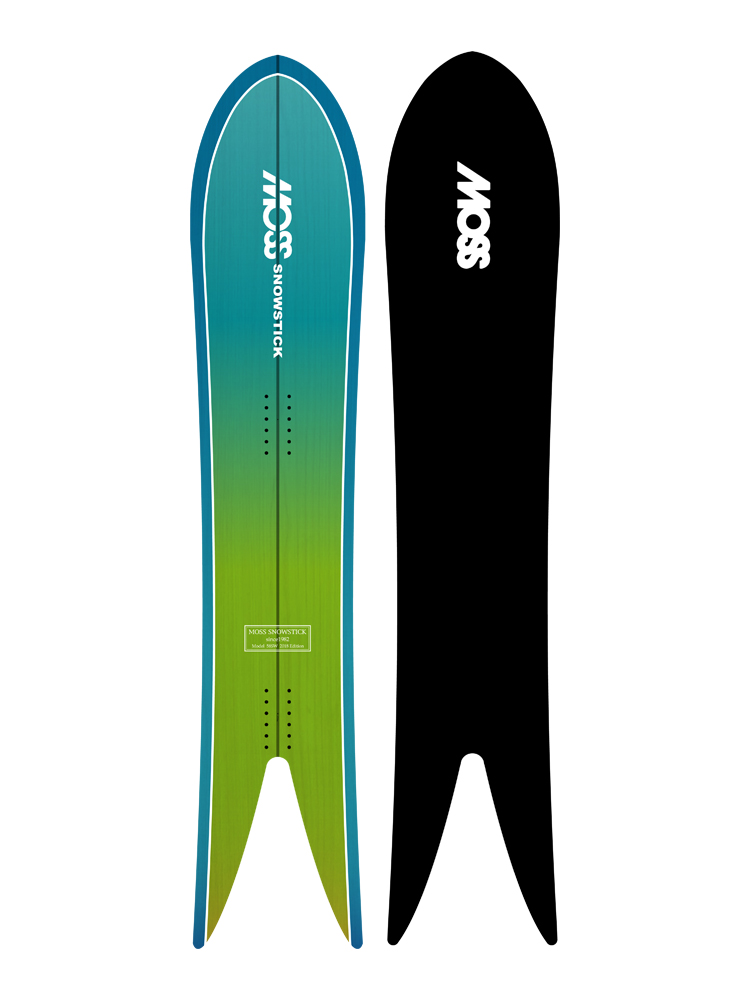 MOSS SNOWSTICKS
58SW
The Swallow Tail series can turn in the center position regardless of whether it is a snow-packed burn or powder.Moreover, as the name suggests, you should be able to experience the sharpness and speed of a swallow turning.Also, the long slits will be easier during the powder turn, and you will be able to experience the comfort of the turn itself that you have never felt before.
★ Size: 158cm
★ Price: ¥ 91,000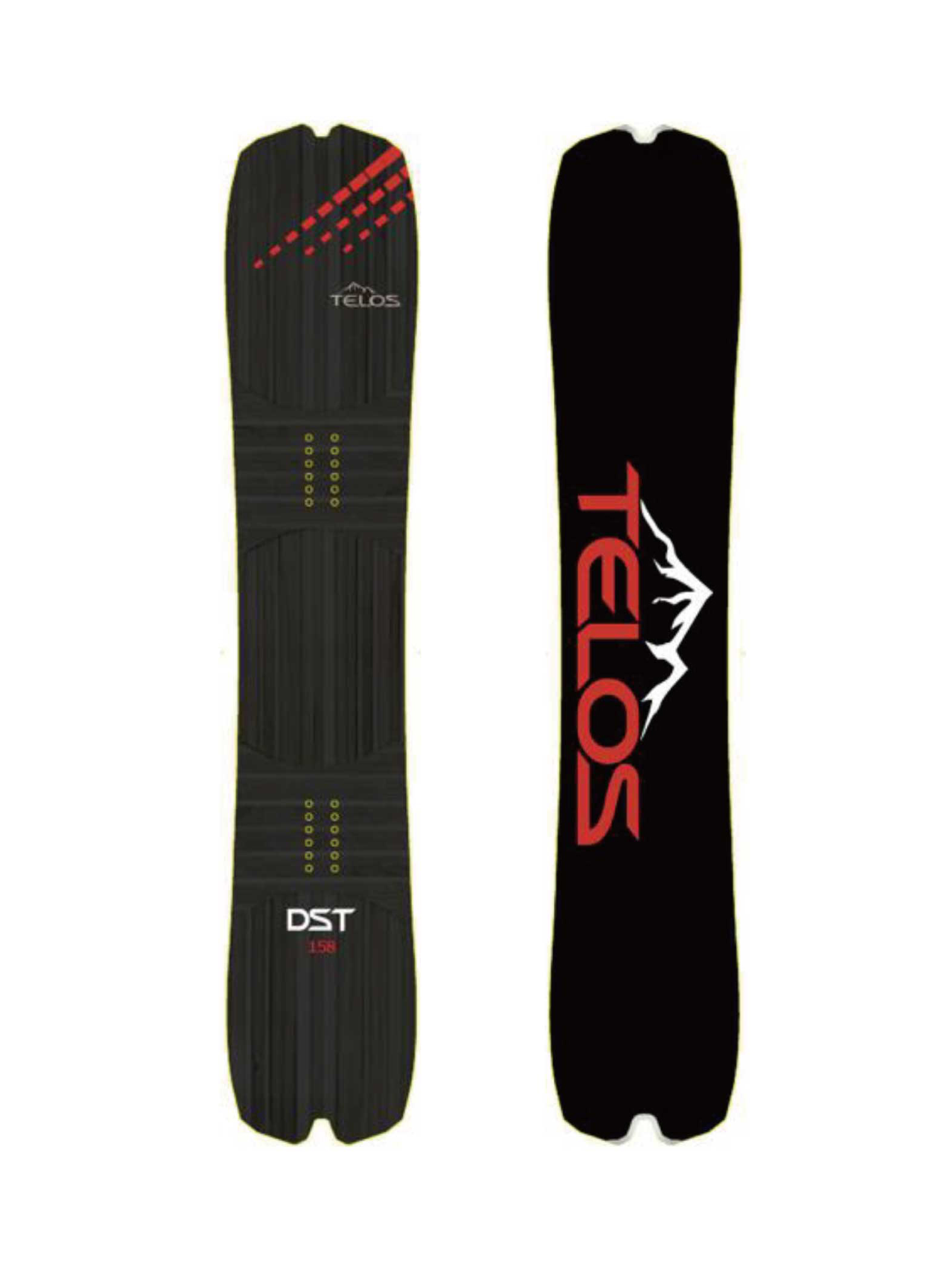 TELOS SNOWBOARDS
DST FREERIDE
It features a setback stance on a wide nose rocker suitable for powder.In addition, the direction of the core material under the feet makes it easier to edging the turn, and the mild camber gives a sense of stability.Produced in its own factory, it's a fairly technical board.
★ Size: 154cm
★ Price: ¥ 64,000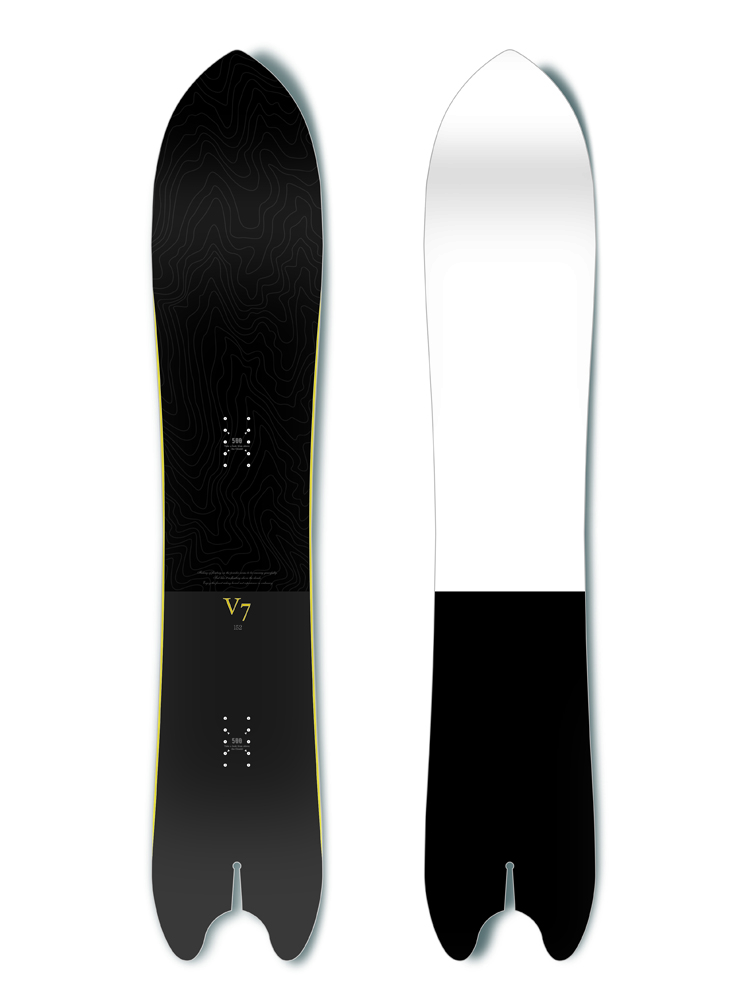 V7 & V9
V7
A model that combines the characteristics of a freestyle board and a powder board.The keyhole-shaped slit in the fishtail part disperses the force applied to the board during the turn, making it easy to draw a large sticky arc turn.The supple and soft torsion directly conveys the rider's intentions and provides the best ride quality and floating feeling.
★ Size: 152 (V7), 156 (V9)cm
★ Price: ¥ 65,000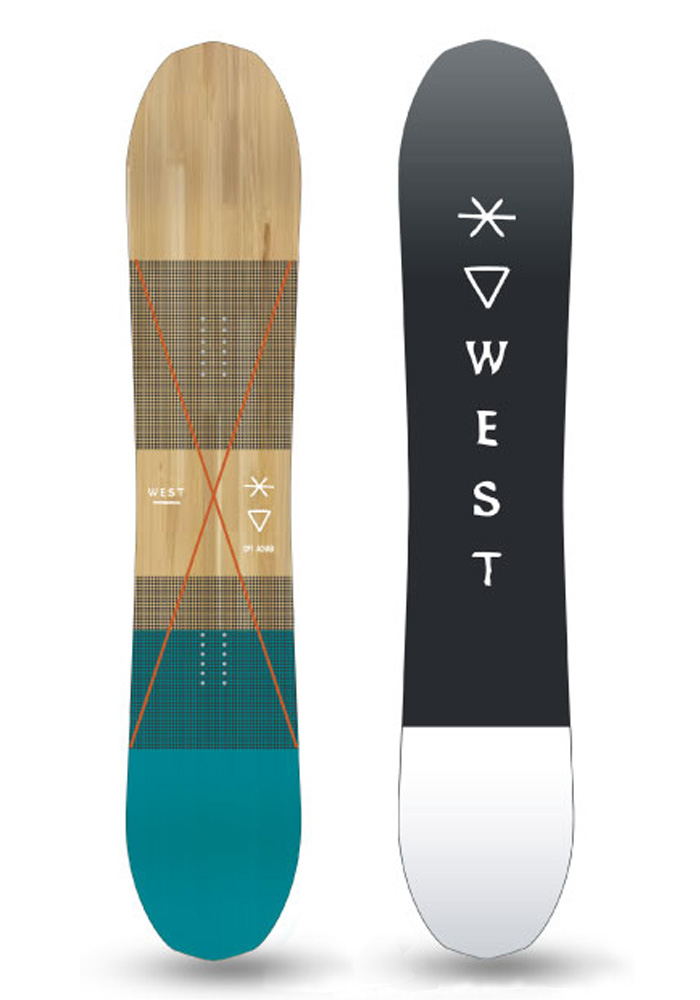 WEST SNOWBOARDING
CPT ACHAB
A twin-tip hybrid powder board that allows you to operate tricks and switches with the same feeling as a snow-packed burn while sliding powder.Two carbon cloths built into the nose and tail suppress fluttering in powder and high-speed free runs, and control torsion.A stress-free turn is possible.
★ Size: 158cm
★ Price: ¥ 78,000
---------
<< Special feature >> vol.1 Boards that accelerate the improvement of board judgment.
[Part XNUMX Trick] Click here for more information.
NEXT!
The next Vol.3 will be the binding << special feature >>.
We will introduce the best-selling models of the hot brands, so please look forward to it!