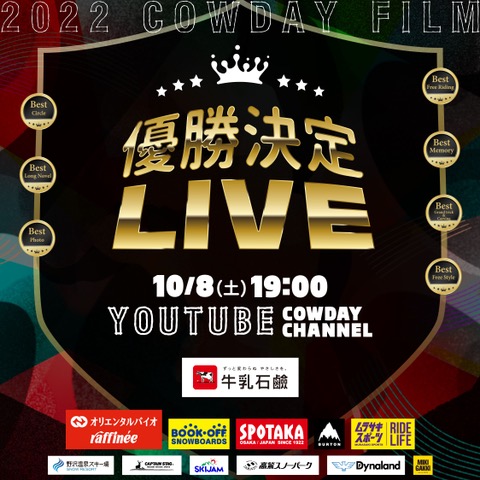 The pattern of the COWDAY FILM AWARD on the day will be live-streamed from the COWDAY YouTube channel.
In addition to the announcement of the award-winning works of this competition, it seems that luxurious viewer gifts are also prepared for the distribution content.
Out of the many high-level entries, which one will win this year's award?!
Check out the LIVE broadcast on the day.
Live streaming URL
■ Official website
■ COWDAY FILM details
■ Official Instagram
https://www.instagram.com/cow_day_00
▼ Click here for the distribution schedule for the day