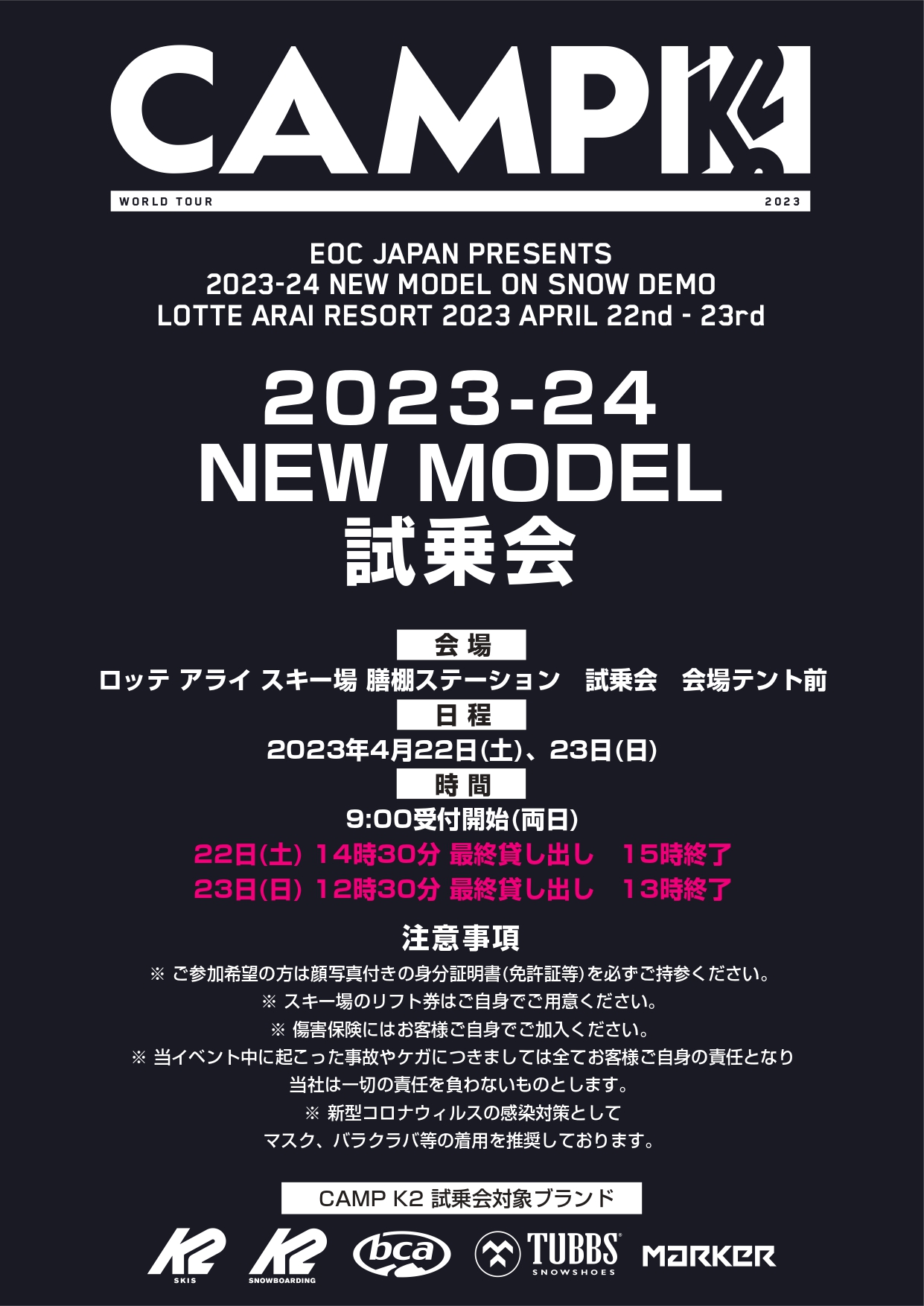 [K2 23/24 NEW MODEL test drive event @ Lotte Arai Resort]
22/23 New model test drive event will be held at the following venue.
Don't miss this opportunity to try new products!
Venue
Lotte Arai Ski Resort Zendana Station In front of the test drive event and venue tent
Schedule
March 2023th (Sat) and 4th (Sun), 22
Time
Reception starts at 9:00 (Registration on the day of both days)
22nd (Sat) 14:30 last rental, 15:XNUMX
23rd (Sun) 12:30 last rental, closes at 13:XNUMX
*The final rental time and end time have been changed to the above.
Tips and notes
* If you wish to participate, please be sure to bring your ID card (license, etc.) with a face photo.
*Please bring your own ski lift ticket.
*Please purchase accident insurance on your own.
* All accidents and injuries that occur during this event are the responsibility of the customer and our company does not take any responsibility.
* We recommend wearing a mask, balaclava, etc. as a countermeasure against the new coronavirus infection.
Test drive brands: K2 Skis, K2 Snowboarding