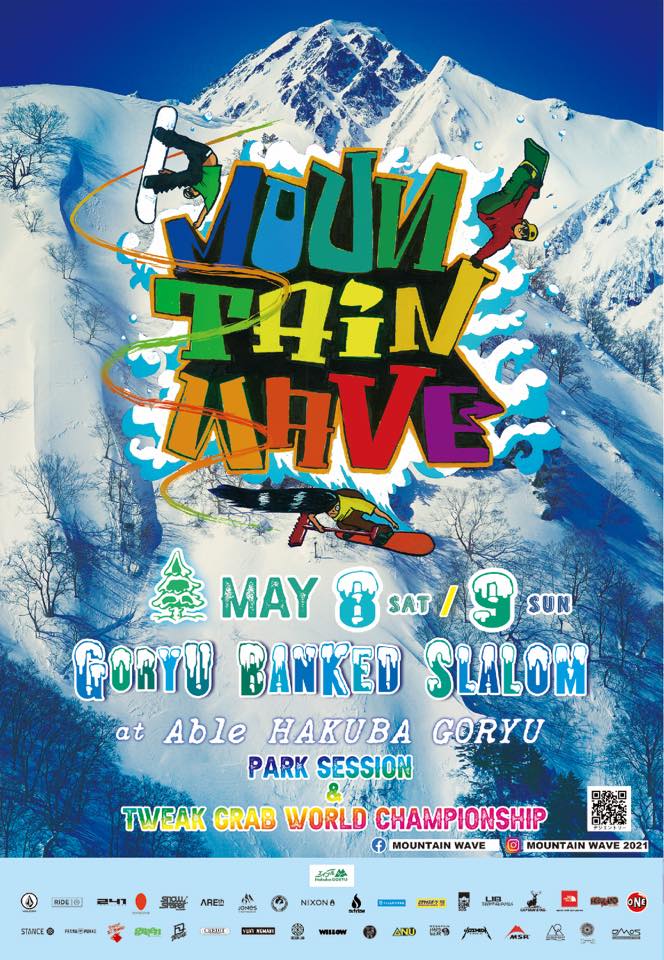 The annual terrain session event "Mountain Wave" held in Hakuba will be held again this year from Saturday, May 5th to Sunday, May 8th!
This event is organized by LIVE NATURALLY's Filmer YONE.The bank courses and artificial terrain parks he produces each year create interesting sections that are addictive once you enter.
In addition, it seems that a new category has been added to Banked Slalom this time.
On the day of the event, it will be a dream time to enjoy both the session and the tournament at the same time while slipping.
Also, the popular Tweak Grab Championship will be held every year, so I'm looking forward to it as well.
What terrain sections will each be completed this year?
The details currently decided are described below,Official FBDon't miss the latest information! ..
There is no doubt that the last event of Hakuba will be exciting!
Digi entry ishere
Place
Hakuba Village, Nagano Prefecture Able Hakuba Goryu Ski Resort (Alps Flat Slope)
Dates
5/8 public training practice (planned)
5/9 Tournament
Please note that it may change depending on the weather.
Information is posted on the homepage, facebook event page, Instagram, etc.
Classes
snowboard: snowboard:
Junior (Mixed gender under elementary school age)
Young (junior high school boys and girls)
Open (boys, girls)
Ama (boys, girls)
Master (boys and girls over 4)
Snow skating (mixed gender)
Switch (fakie)
Ski (boys, girls)
* Ski If the number of female entries is XNUMX or less, it will be changed to mixed gender.
time schedule
XNUMXth
Banked slalom public practice (planned)
Reception Gondola platform XNUMX: XNUMX ~ at the reception counter
XNUMX: XNUMX ~ Public practice
XNUMX:XNUMX end
XNUMXth
Banked slalom competition
XNUMX: XNUMX ~ Banked slalom XNUMXst start (Junior, Young, Master, Ski, Open, Ama Snowskate.switch in that order)
XNUMX: XNUMX-Banked slalom XNUMXnd start Junior, Young, Master, Ski, Open, Ama Snowskate.switch in that order)
XNUMX: XNUMX- Award Ceremony Escal Plaza Terrace
Since it is a schedule, the schedule may change.
Please listen carefully to the homepage, SNS, and announcements of the day and act accordingly.
---
Mountain Wave Click here for past articles ▼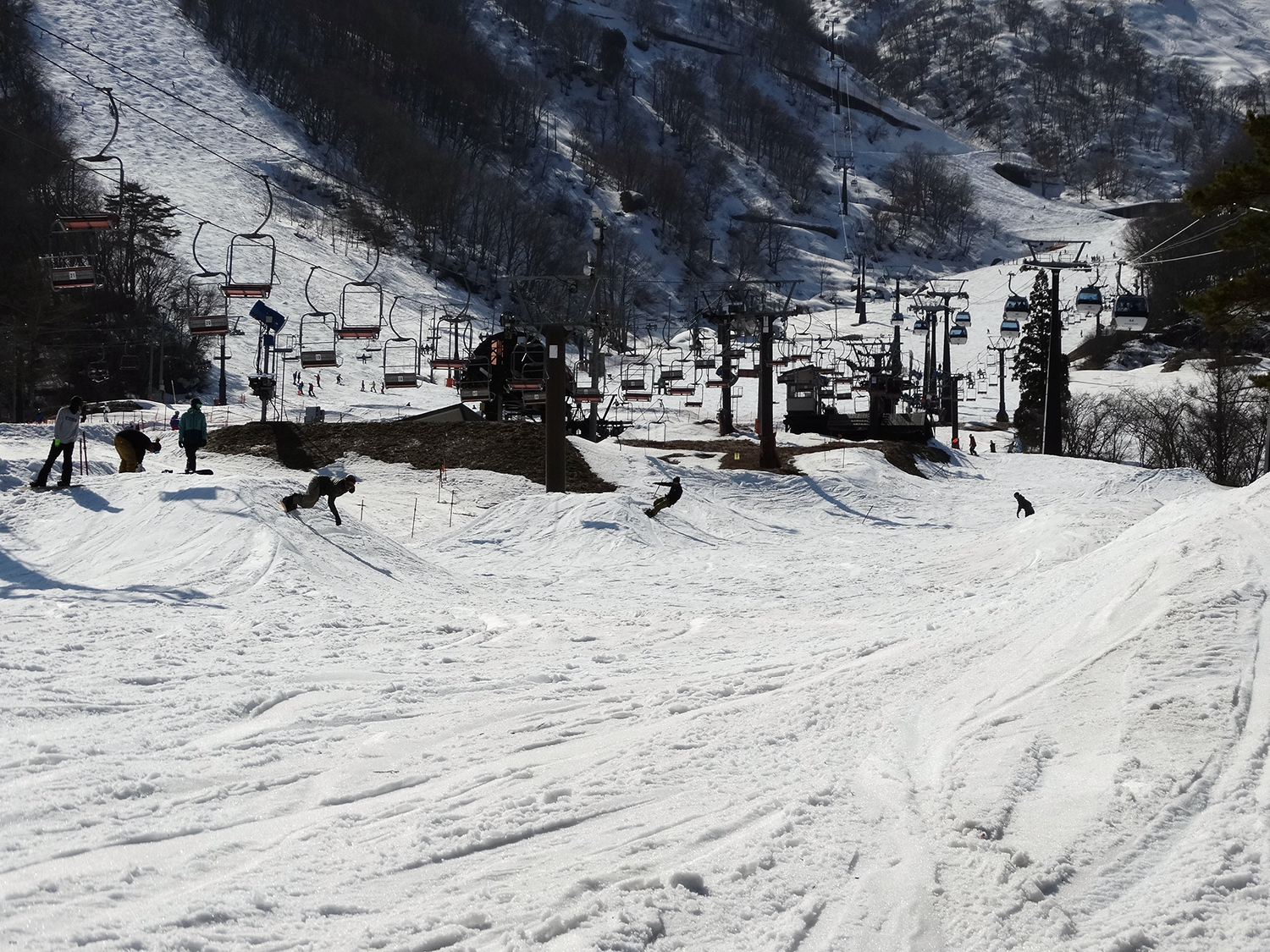 "MOUNTAIN WAVE x Goryu Banked Slalom" report where freaks gathered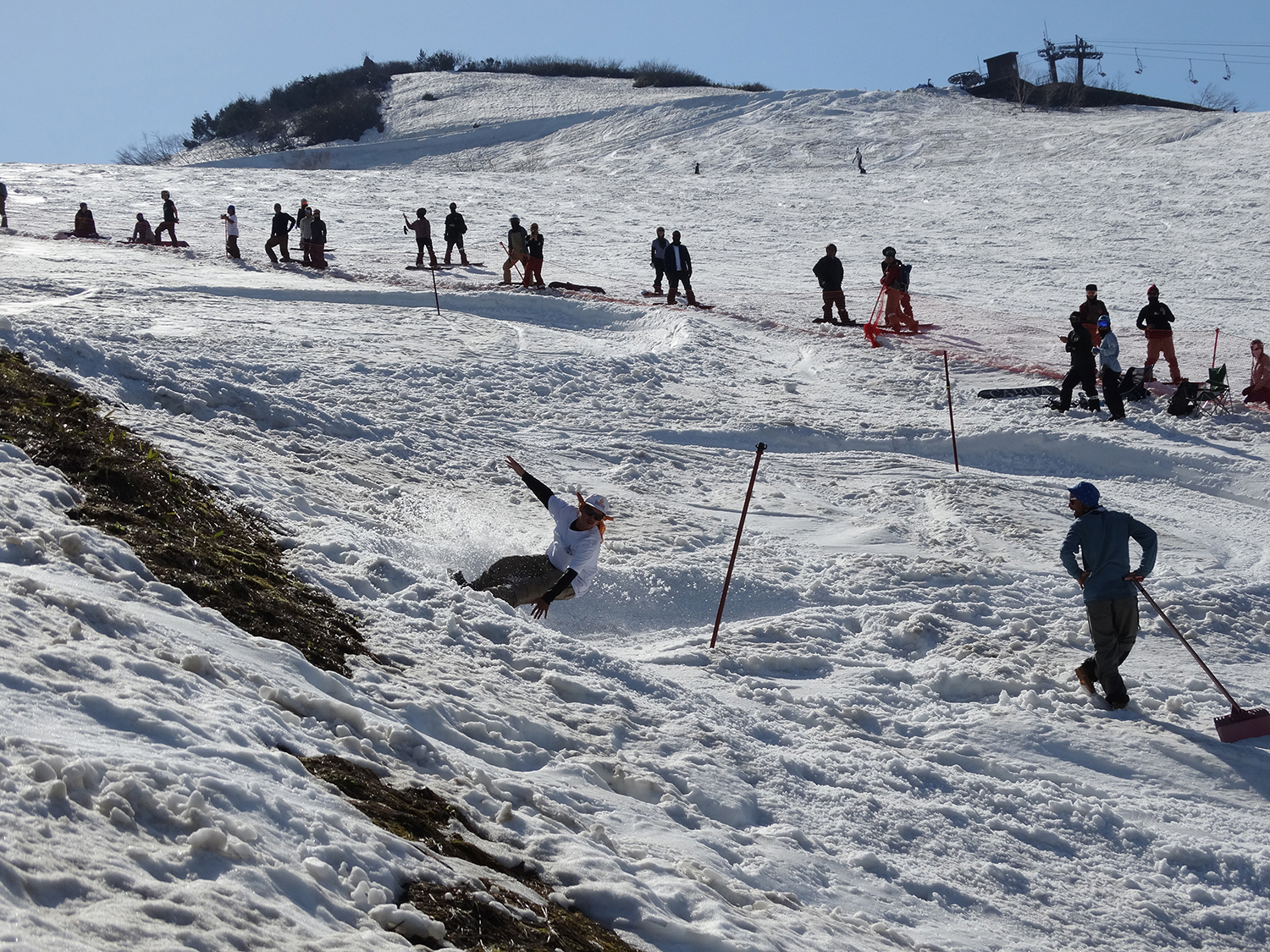 A new form of event that combines 3D terrain and banked slalom. Adhere to MOUNTAIN WAVE!