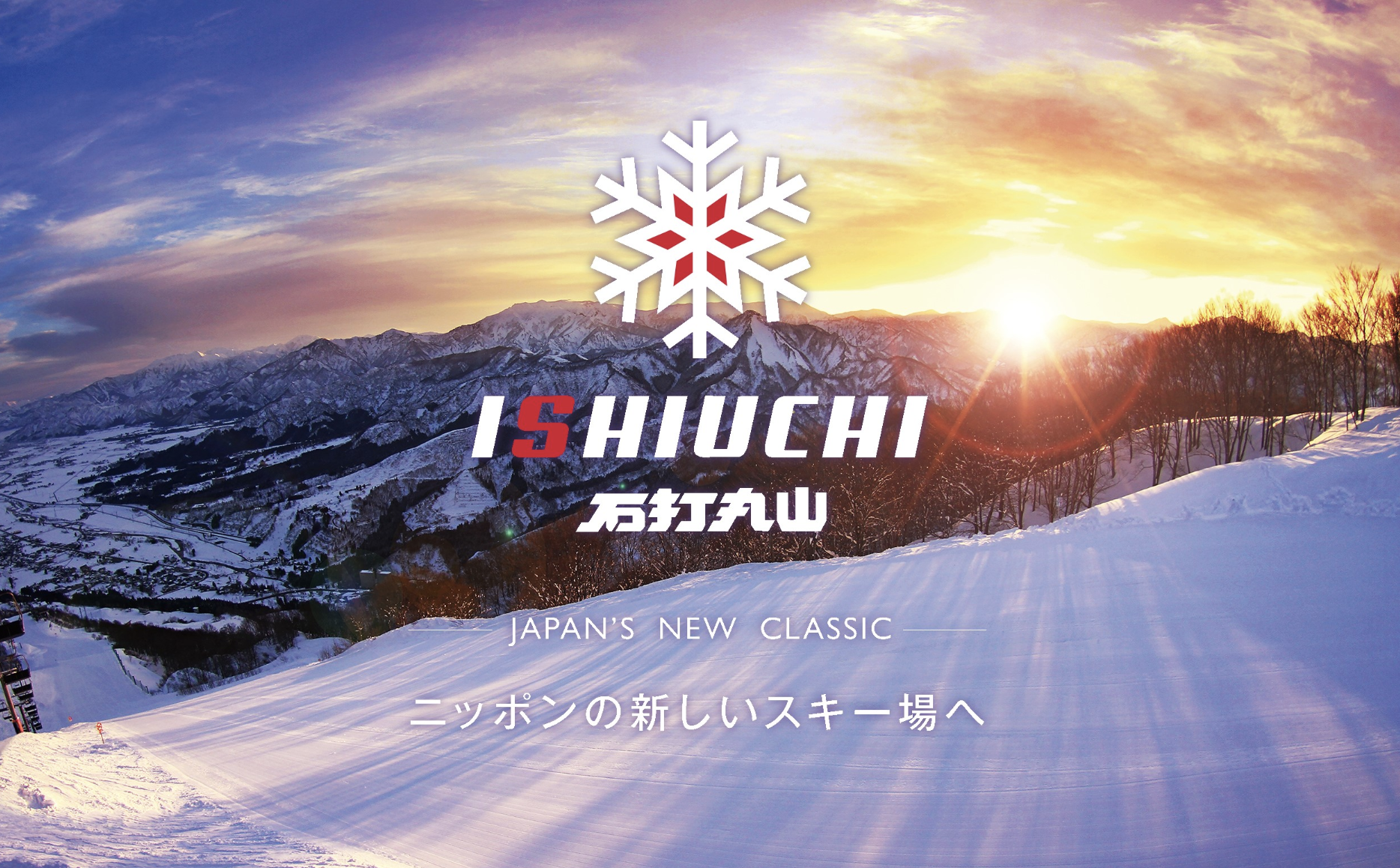 Ishiuchi Maruyama Ski Resort is preparing to experience a new ski resort that has never existed before by introducing advanced equipment and services while cherishing the traditions of the past.
In this article, I will introduce 5 points!
❶ Introducing "Sunrise Express," a combination lift that uses the world's most advanced and next-generation technology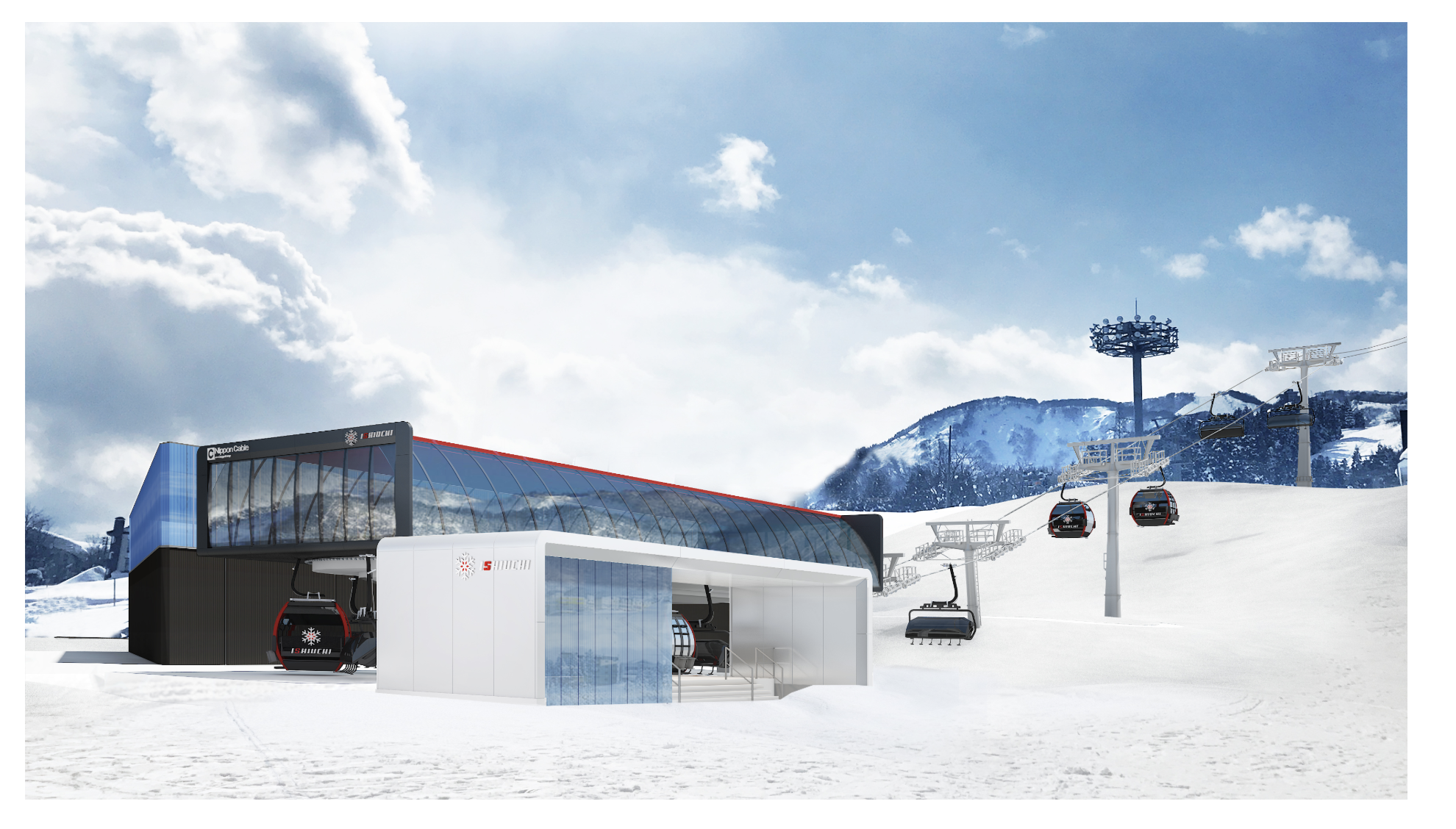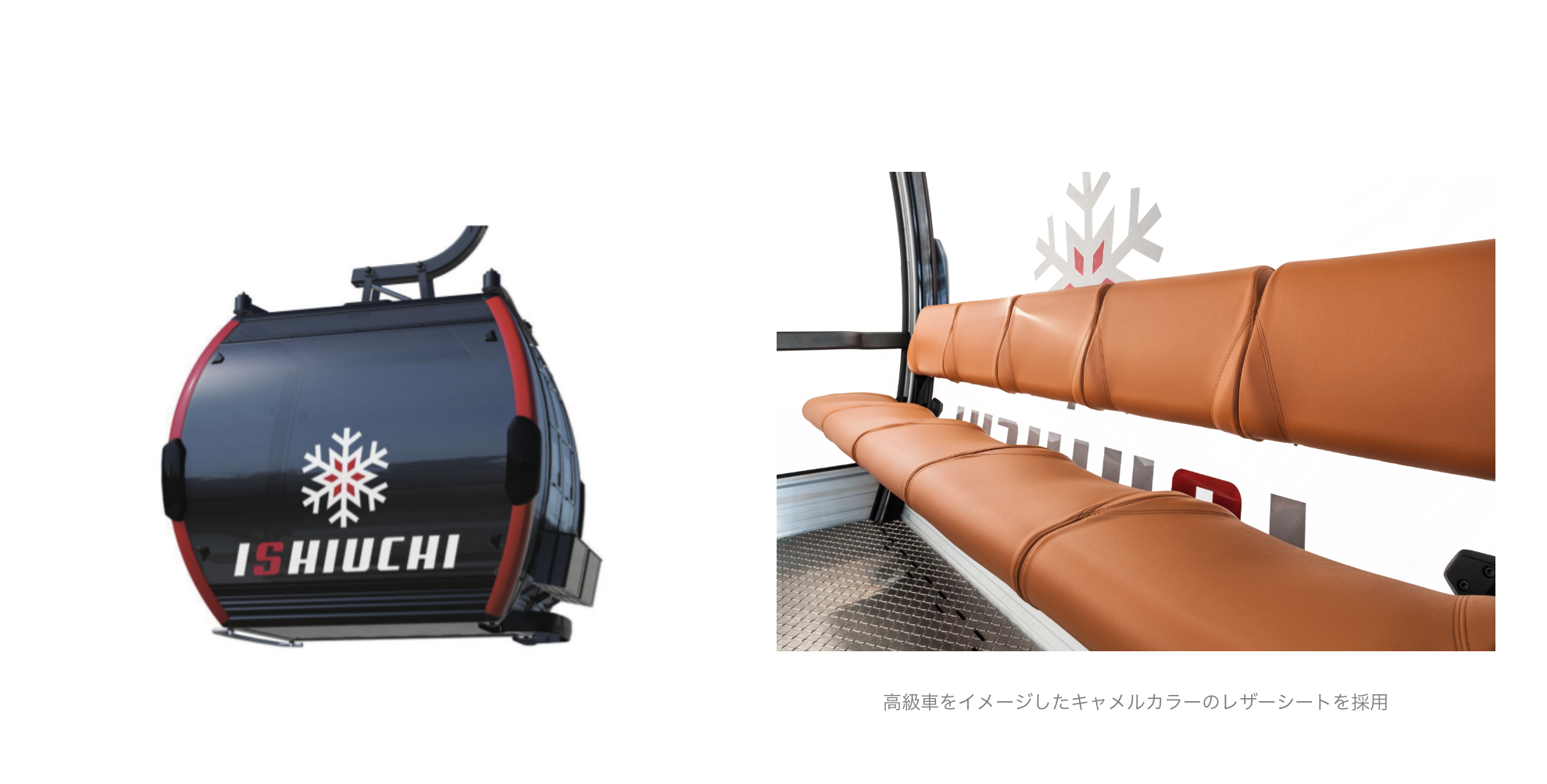 From this season, the world's most advanced combination lift "Sunrise Ecrepress" will connect from the foot of the mountain to the middle abdomen at once. A mixed lift (combi lift) in which a 10-seater gondola cabin and a 6-seater chair share a single wire rope.
The hooded 6-seater chair is equipped with a seat heater in the bucket seat that fits each person's body, providing comfort not found in conventional chair lifts.The seat width per person has also increased by about 2.5 cm in the past (* XNUMX), and a loading carpet that supports riding is used on the floor of the lift platform.
❷ "Tirol Triple Lift" is now available in the middle area
In the middle of the central area, a new three-seater "Tyrol Triple Lift" has started operation.The world's largest half-pipe "Monster Pipe" will be easier to use, and access to the Tourism No. 3 Express will be smoother from the mountaintop stop.
❸ New landmark "Resort Center" newly established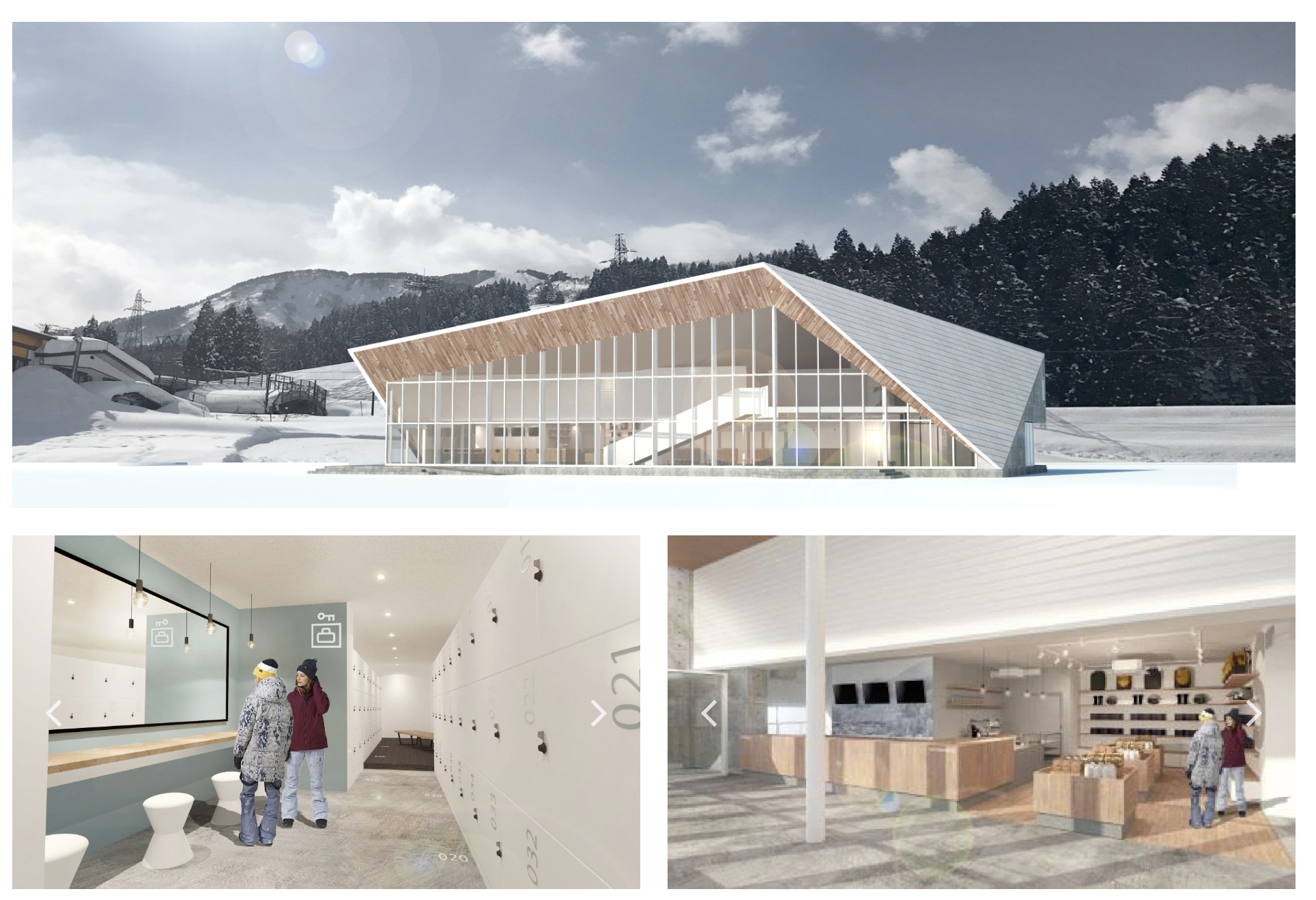 The new landmark of the ski resort is the resort center completed at the central exit.The symbolic design with the motif of the beautiful surrounding mountains creates a comfortable space where you can feel the warmth of the wood in a bright and open atmosphere that is entirely covered with glass.
Including the information desk, the functions required for a snow resort are concentrated in the hall.In addition to being able to use a spacious free rest space, the shop offers a one-stop service, including the purchase of specialty goods.


❹ "ISHIUCHI SNOWLAND ~ Yukio no Hakkoi Kingdom ~" is newly opened on the summit of Sunrise Express.


The Snowland "Hakkoi Kingdom" will be open from this season near Sunrise Express Sancho Station.By the way, "hakkoi" is a dialect of Niigata that means "cold".
❺ Appearance of "Austria Snow House", a facility commemorating the 150th anniversary of friendship between Japan and Japan overlooking the Uonuma Plain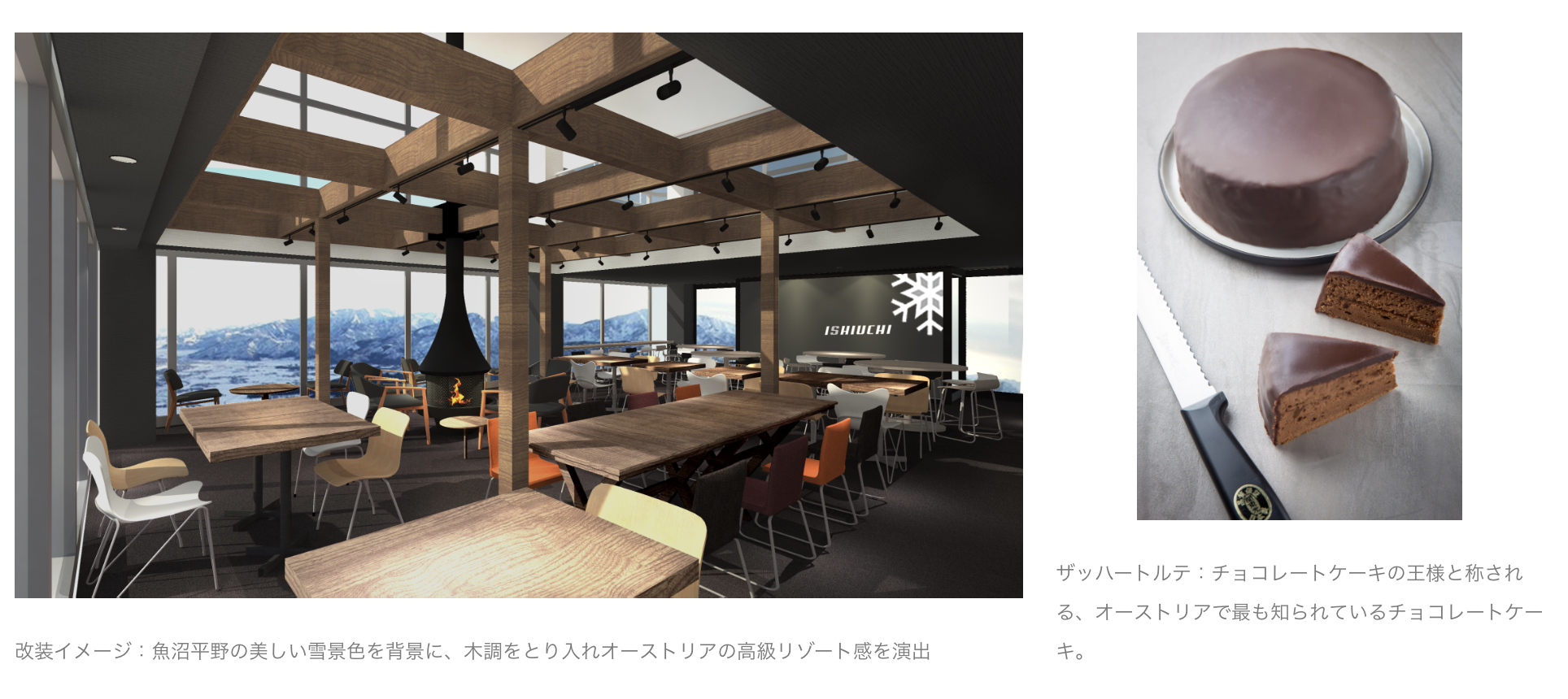 Minami Uonuma City, where the Ishiuchi Maruyama Ski Resort is located, has a sister relationship with Selden Town, which is famous as an Austrian ski resort. "House" appears.In addition to exhibiting photographs from all over Austria, sightseeing and disseminating music information, you can also enjoy gourmet food and products.
The above facilities will open with the opening of the 2018/2019 season. Let's enjoy the completely new resort style proposed by the traditional ski resort that opened in 1949 this winter!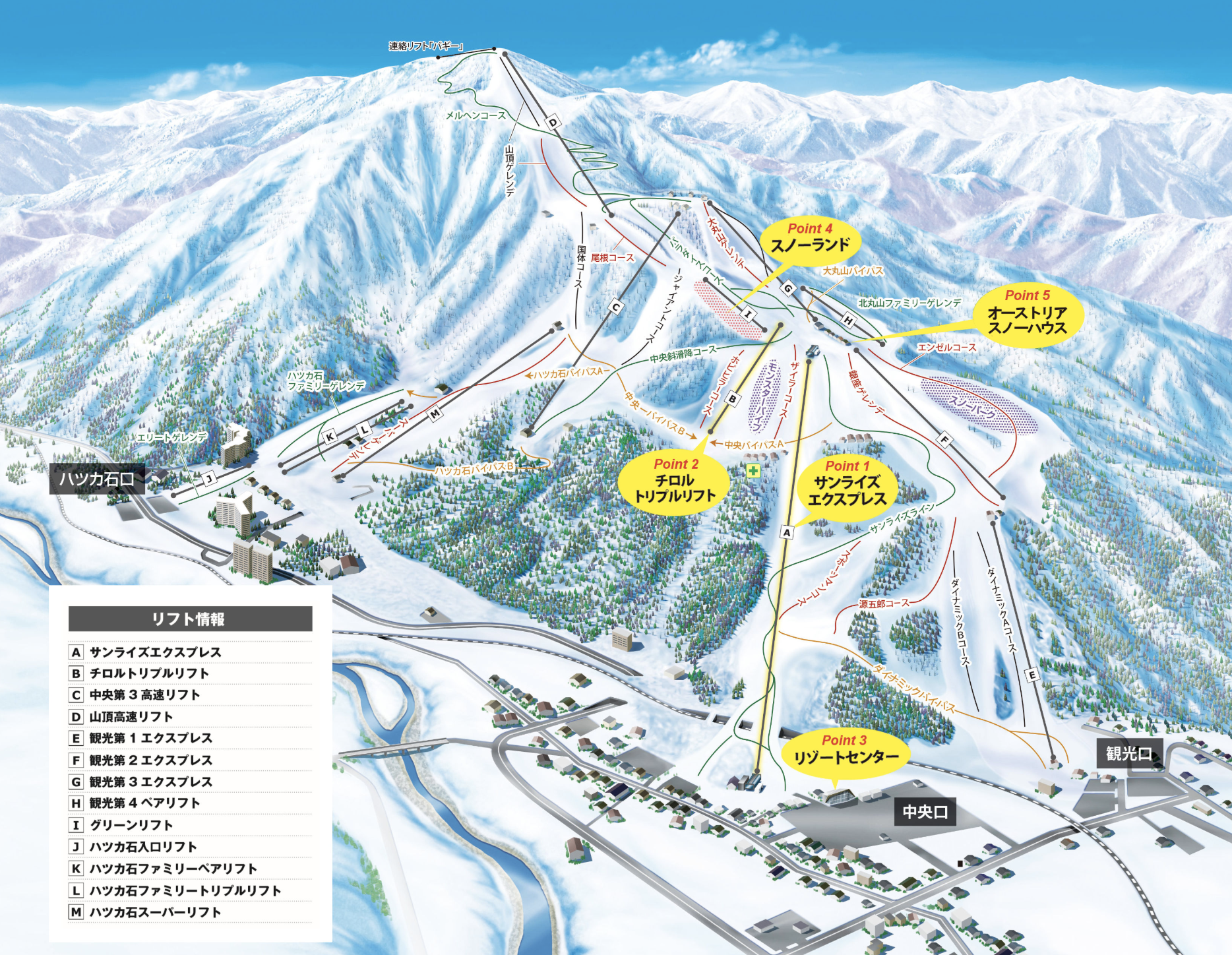 Ishiuchi Maruyama Ski Resort
Official website
Instagram
Facebook