Among the many ski resorts in Japan, Alz Bandai, Nekoma Ski Resort, and Tomamu, which are operated by Hoshino Resorts, are recognized as indispensable snow resorts for us snowboarders because they convey the individuality and charm that other resorts do not have. At Alts Bandai, which has been described as a "sanctuary for snowboarding," international competitions such as ASIAN OPEN and SLOPESTYLE have been held in the past, and it continues to develop one of the largest parks in Japan.
As is generally known, Hoshino Resorts is a company that operates a large number of resorts in Japan and overseas, continuing to propose the fun of traveling in various forms.After many years of abundant experience, the snow resort is also operated.That is why these resorts have evolved based on perspectives and ways of thinking that other resorts do not have.
How is Hoshino Resorts thinking of enlivening the snowboarding we enjoy, such as the support of Miyabi Onitsuka who challenges the Beijing Olympics and the project of "Miyabi Park"?We talked to Hoshino, including the reason.

Hoshino Resorts Aim
The shape of a snow resort

---
Q
What were your thoughts when Alz Bandai, Tomamu and Hoshino Resorts entered the Snow Resort?
There were many stories about ski resorts. Since 2000, the ski market has been declining, and there have been various calls for rehabilitation projects.I often ski at overseas ski resorts, so I felt that there was a problem with the operation of Japanese ski resorts compared to overseas ski resorts.
It was the reality that many ski resorts in Japan own mountains and bases by various people.For example, a ski lift is owned by a different company within the same ski resort.Looking at the base, there are many small real estate owners in that part of the real estate.When the entire ski resort is viewed as a resort, there are many stakeholders and it is difficult to regenerate it.It is not possible to carry out unified redevelopment with the same concept.
At the hotels we run, once a concept is decided, including the rebuilding of the building, we can decide what to do toward it.However, ski resorts in Japan cannot do that easily.So, my standard for this ski resort rehabilitation project was that the mountain and the base could be controlled by one company.From that perspective, we have put in place a system in which we operate, manage, and invest together with a fund company that regenerates ski resorts.You can replace one lift, abolish it and connect it here, etc., according to the concept, without making unnecessary adjustments according to the strategy.That is the number one factor in entering Alts Bandai and Tomamu.
Both ski resorts started around 2003-2004, and people started to gather quite smoothly.However, due to the Great East Japan Earthquake, the situation became quite difficult, and investors from all over the world also withdrew at Alts Bandai.Tomamu, on the other hand, was making good profits as planned, but the Alts Bandai had the image of a nuclear power plant in Fukushima, and it was thought that sightseeing was not possible.Therefore, the current situation is that we have reowned 100%.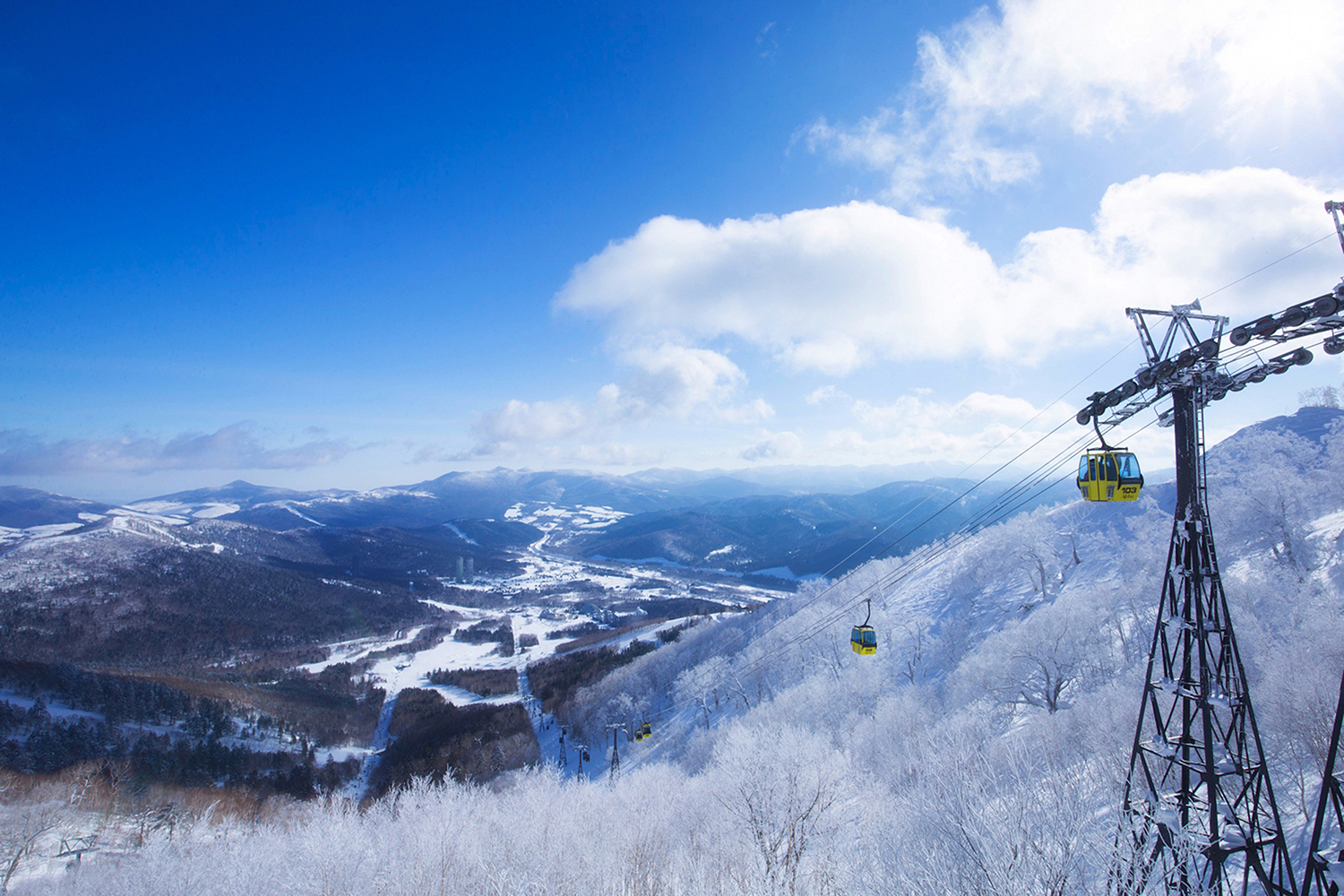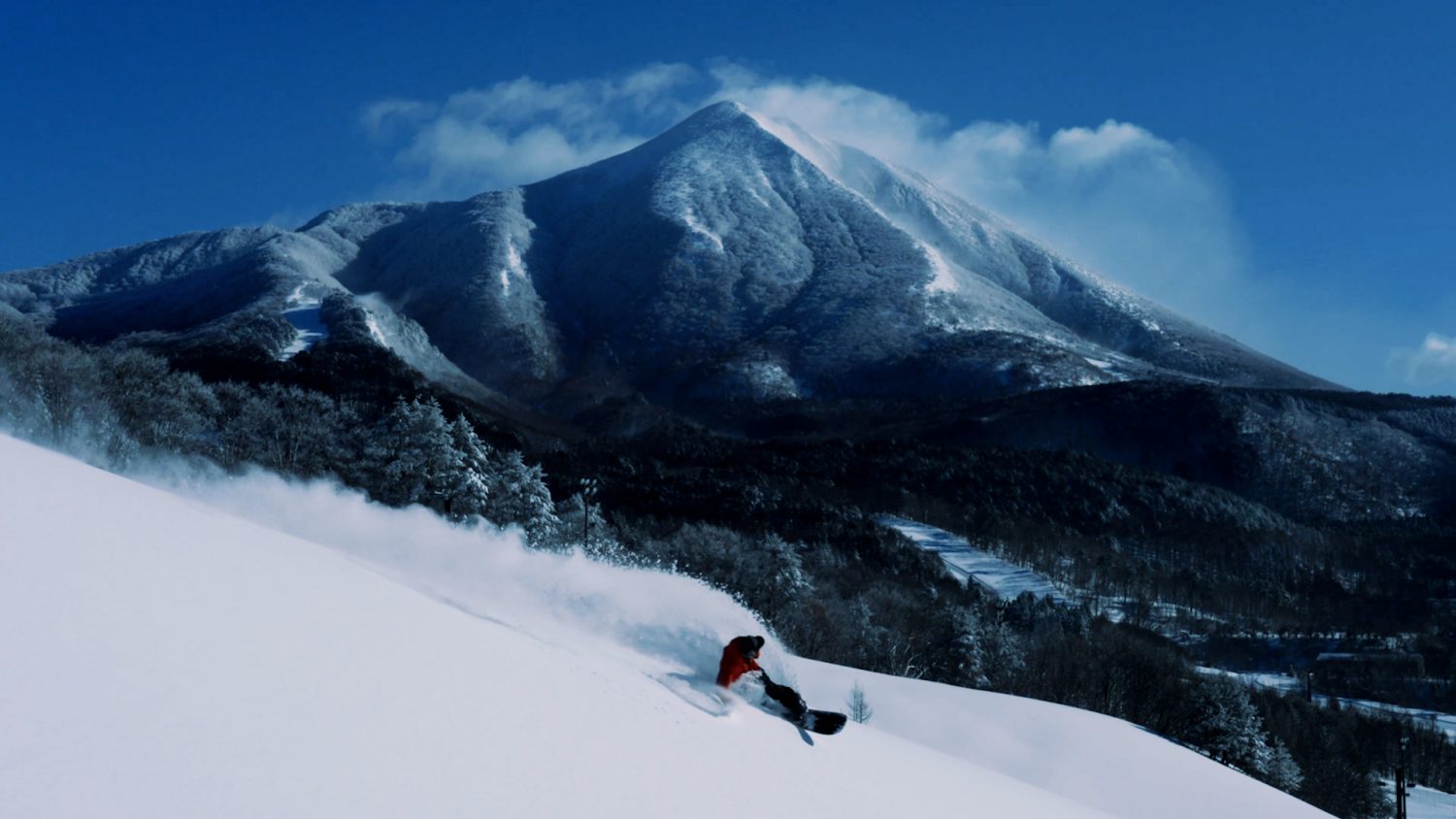 Q
What part of ski resort management do you think is the most important for Hoshino Resorts?

I think it is very important to improve the slopes efficiently.For example, at Tomamu, the lifts are being replaced one after another, and while the number of lifts is actually reduced by about 40% from the start of operation, the mobility and movement within the ski area are much better.We will create a virtuous cycle by performing such controls one after another.By making such a ski resort, we will raise the values ​​of the base.If you can't change the base real estate at will, you won't get the real benefits of improving your ski resort after all.
Ski resorts in Japan tend to be based on the idea of ​​making profits from lift ticket revenue.However, it is actually a pattern that is not often seen even from the business model of ski resorts in the past 50 years in the world.Ski resorts don't just ski.If anything, the time when I'm not slipping is longer than the time when I'm slipping.After all improvement is important there.Furthermore, we will change it to something that can be enjoyed not only in winter but also in summer, spring and autumn.This is the final goal.If you look at Tomamu, it is now in good working order in spring, summer and autumn.The sea of ​​clouds terrace is also popular in summer.Evolve to a situation where it can operate throughout the year.In other words, the important point is how to make a resort that can operate all year round with the profit of winter.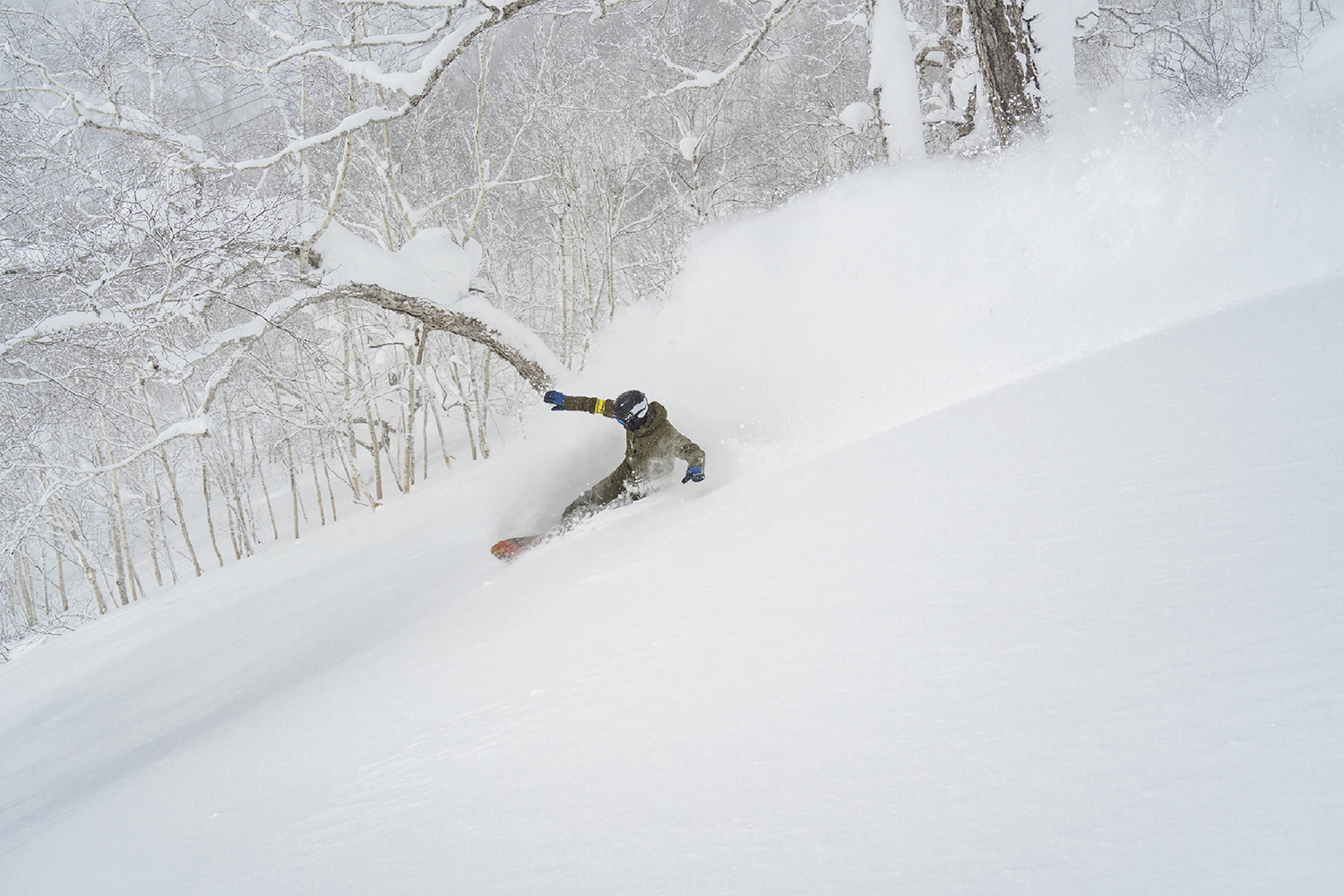 Q
When you entered the snow resort, you think that snowboarding was a staple of winter sports during the growing season. How did you plan to make snowboarding more exciting?
When I entered the management of Alts Bandai in 2003 and 2004, I conducted a large-scale investigation.At that time, I felt that the snowboarders were being oppressed at the ski resort.For example, Okushiga Kogen had an area on the slopes where snowboarders were not allowed to enter.In addition, snowboarding was dangerous, sitting on the ground and being said to be ill-mannered, and unwelcome.
On the other hand, Alts Bandai was considered a newcomer among skiers.In other words, skiers are Naeba and Shiga Kogen.This is a prestigious place, and Alts Bandai is a newcomer who has recently appeared and is one step ahead.That's how it was seen by skiers.Then we wanted to have a snowboarder come.To be successful, we must become a "snowboarder's sanctuary."From there, I have been aiming for a ski resort that welcomes 100% of snowboarders without hesitation.
Q
When you enter the snow resort, do you feel the gap between the ideal and the reality that Mr. Hoshino had?
Looking at the history of snow resorts around the world, there are times when the market temporarily booms like Japan and then goes down.At that time, the number of resorts is steadily decreasing overseas.In short, it will be weeded out.The speed of selection is overwhelmingly fast overseas.
However, selection is slow in Japan.In addition, there wasn't much selection, and even though it was in the red, everyone remained for some reason.I think this is the reason why the market activation has been delayed.It feels more than we expected.The situation is that they simply sell at a bargain and survive for some reason.If you remove 10 of the 9 items in the area and make it 1 item, the profit will be concentrated there, so further investment should progress and it should get better and better, but that is not the case.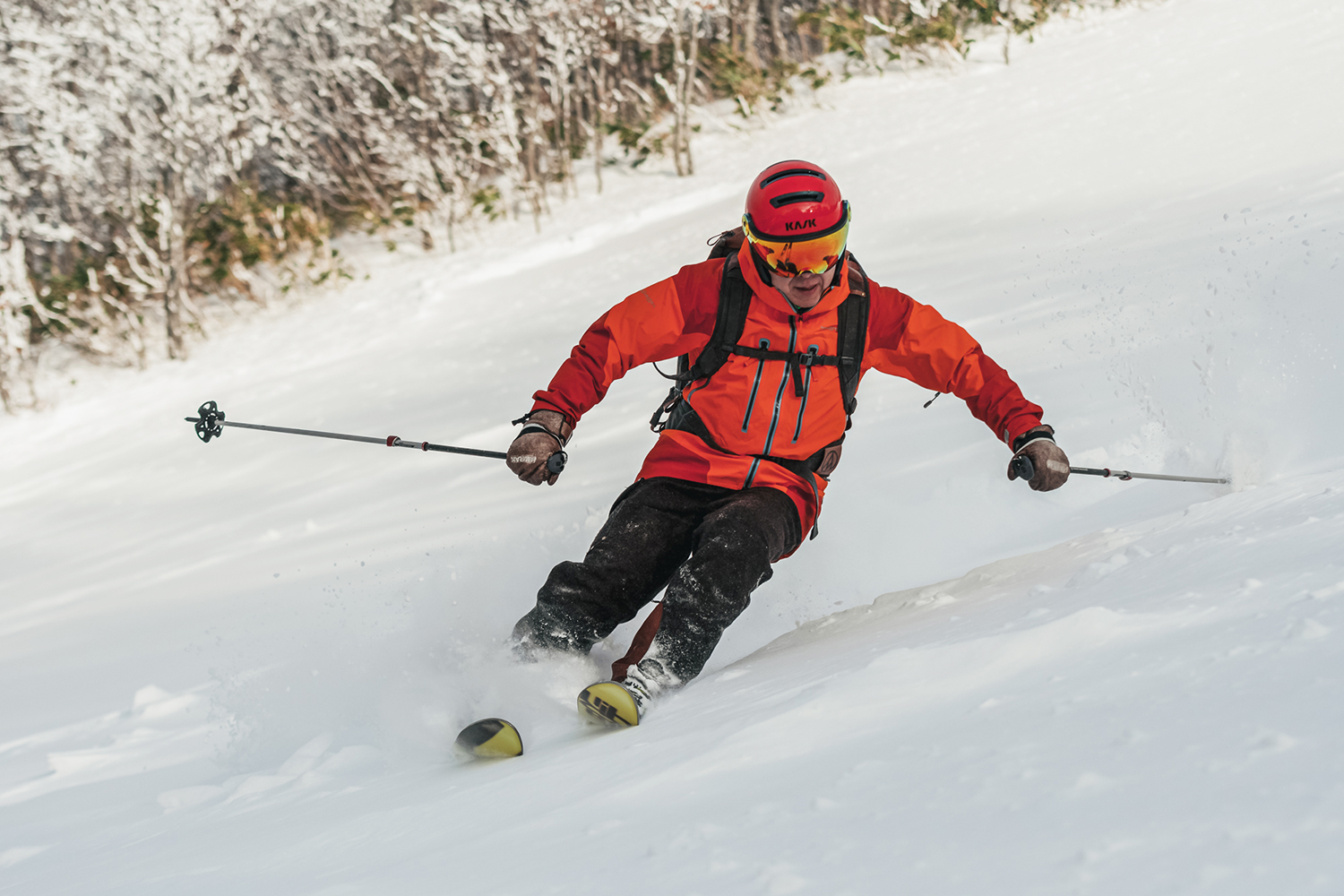 Q
If that happens, Japanese snow resorts can develop even more.
I think we can develop more.It was Hokkaido that I could see part of it.In the past, Tomamu also started to operate an investment fund in 2006, and the investment amount has increased considerably in the 15 years since then.The hotel and the base have improved, the Unkai Terrace has improved, and the lifts have all been replaced, creating a virtuous cycle.After all, it was good that it was far from Kanto.That's partly what happened.More really, it should be possible to happen around Kanto and Joetsu.As you can see, there are many ski resorts.
Beyond the barrier of the Great East Japan Earthquake
To the snowboarder's sanctuary
---
Q
I think that many international competitions such as NIPPON OPEN, ASIAN OPEN, and SLOPE STYLE have been held at Alts Bandai. Please tell us the main reason.
The main purpose is not to gather people and make a profit at the tournament itself, but to gain recognition as a sacred place for snowboarders.The biggest goal was to make people think "Alts Bandai is good for snowboarders" in the medium to long term.
In fact, Jake Burton (founder of Burton) was also tilting his head from NIPPON OPEN to ASIAN OPEN, so I went to Vermont, where Burton's headquarters are located, to persuade him.At that time, Burton seemed to be thinking about holding a tournament in China, considering its influence in the big market in China, but I said that Chinese people will definitely come to the snow in Japan at the end. I explained it enough to him and convinced him that he held the ASIAN OPEN.I also went to persuade a Chinese sports institution in Beijing.I also went to ask for players from China.
I think it is important to hold the ASIAN OPEN in terms of a long-term vision for the future, as Japan is the sacred place for ski resorts in Asia.There are many ski resorts in China now, but in the end, I definitely come to the snowy mountains of Japan.The ski and snowboard markets in China have increased considerably, but they are still no match for the snow in Japan.I also wanted to target both the Japanese and Chinese markets.
Furthermore, I think that the international competition is very effective as a tool to disseminate information on the strategy of Alts Bandai, the expansion of the snowboard market, and the position of Japanese ski resorts in Asia very effectively. I did.
Q
Has the quality of the Alts Bandai itself improved considerably by holding the international convention?
As with this year, I think the biggest thing is that the staff of the digger who builds the park and the staff of the school and patrol also feel the pride as a "sacred place for snowboarding".The impact on the staff is huge.Furthermore, the fact that we can make our own judgments and make proposals at the point where "this is cool for snowboarders" is the strength of Alts Bandai.
In fact, the general manager and the person in charge of the slopes were also snowboard athletes.Even within the group, staff specializing in snowboarding are gathering.It has become a very fun place.Such members gather, and everyone understands the feelings and sympathizes with each other while the project is proceeding.
Q
How has the Alts Bandai been affected by the earthquake?
The impact of the nuclear accident at the Fukushima Daiichi Power Station is greater than the damage caused by the earthquake itself.Fukushima is the only nuclear power plant with a prefecture name.If it had a different name, the degree of influence might have changed.Especially overseas rumors are still terrible.That's why, as mentioned above, investors are also drawn there.
However, I have a feeling that I want to do my best in such a situation.I think that the situation that Alts Bandai has now is a very difficult case among the cases of tourism in the world.I don't think it's likely that Bang Bang people will come from all over the world for the time being, but I think there is a possibility that we can reach a sustainable profit model as a place for snowboarders to ski as a ski resort.
The story of a single athlete named Miyabi Onitsuka
To leave with the history of Hoshino Resorts
---
Q
I think there is a big merit for Onizuka to be able to practice with the full cooperation of Alz Bandai with the support of Hoshino Resorts, but what do you think is the most merit for Hoshino Resorts?
We didn't have a strategy to have athletes belong to us and improve our corporate image.It was a proposal from Mr. Onizuka.When I heard her story, the reason was that I grew up in Alts Bandai.I don't think it's as honorable as a ski resort.
When I researched snowboarding at the time of entry, I said that I was oppressed, but one of the symbols was the tendency of parents not to let them snowboard.If you bring your child, you will be put in a ski school and you will not be allowed to snowboard.That was the situation.So if we want to be a snowboarding sanctuary, we want to build a decent snowboarding school.And with the intention of creating a sufficient environment for children, I actively invited "KIRARA CAMP" etc. and did a snowboarding school at Alts Bandai.It was actually Miyabi Onitsuka who grew up from there.The story of this support is also connected to such a story.
In terms of storylines, the biggest reason is that there is a moral background as a company to support her.I don't really think about becoming a sponsor and improving the corporate image because I'm sure I'll win because I've become famous.So, I haven't thought about what to do after Mr. Onizuka.We emphasize that the story of a player who grew up in Alts Bandai in the long run will be a very important achievement in the history of the company.
Hoshino Resorts is a company with a history of 107 years, and the stories that my predecessors and predecessors have come up with actually create the values ​​of this company.Moreover, there is a way to make our story in my time.I think that it will be a very important future asset to know what kind of company the relationship with Miyabi Onitsuka, who grew up in Alz Bandai, can maintain while he is a player.
To put it a little extreme, the story of the predecessor and the predecessor involved in Hoshino Resorts over the past 107 years remains firmly in the company as value and value.I think that the relationship with Miyabi Onitsuka may be the same. Looking back 30 years, 40 years, and 50 years later, it is very important to leave the story of the athletes who grew up at our ski resorts fulfilling their active roles in the history of Hoshino Resorts.
At the same time, the theme of ski resorts is skiing and snowboarding, but I think it is very important because it also symbolizes the way we should be with customers.Furthermore, what will happen to me after Mr. Onizuka is active?It's her own career, but I'm really looking forward to it too.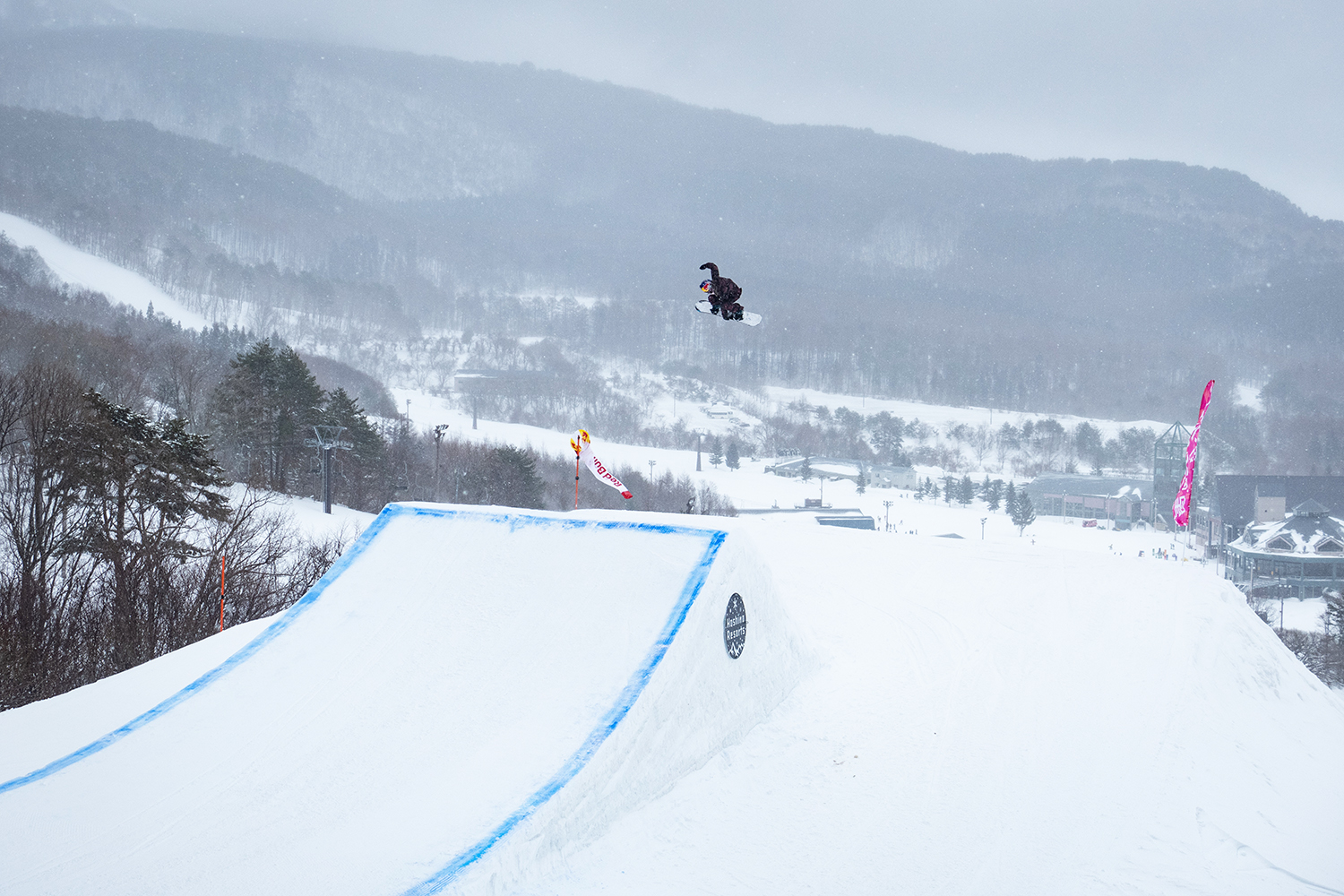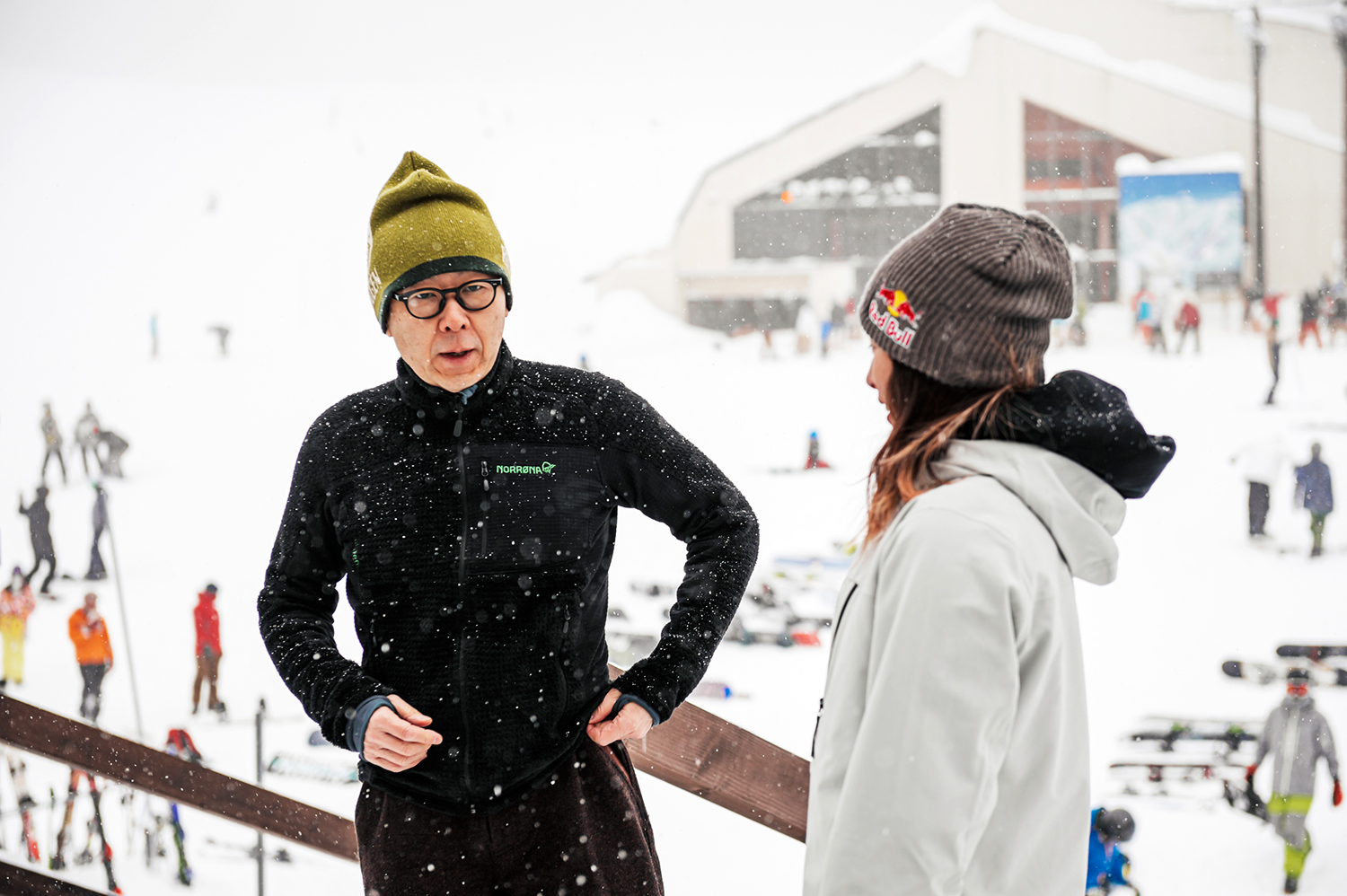 Q
The other day, I interviewed Onizuka, and I felt that she was more mentally stable than when she was in Pyeongchang. He said, "I'm not a genius, but a player who has been accumulating and getting better. Now, with the cooperation of Hoshino Resorts, the accumulation is fully prepared."
Rather than being a medal, I want you to have a really convincing day.
Q
I think Mr. Hoshino's understanding support that does not cause excessive pressure is a good support for her.
I would be happy if you could say that.Looking at it, I'm a modern child, but for that reason I'm the type that puts pressure on myself.Unlike team sports, snowboarding takes everything in a moment's performance, so how you can maintain your mental state may be a big point.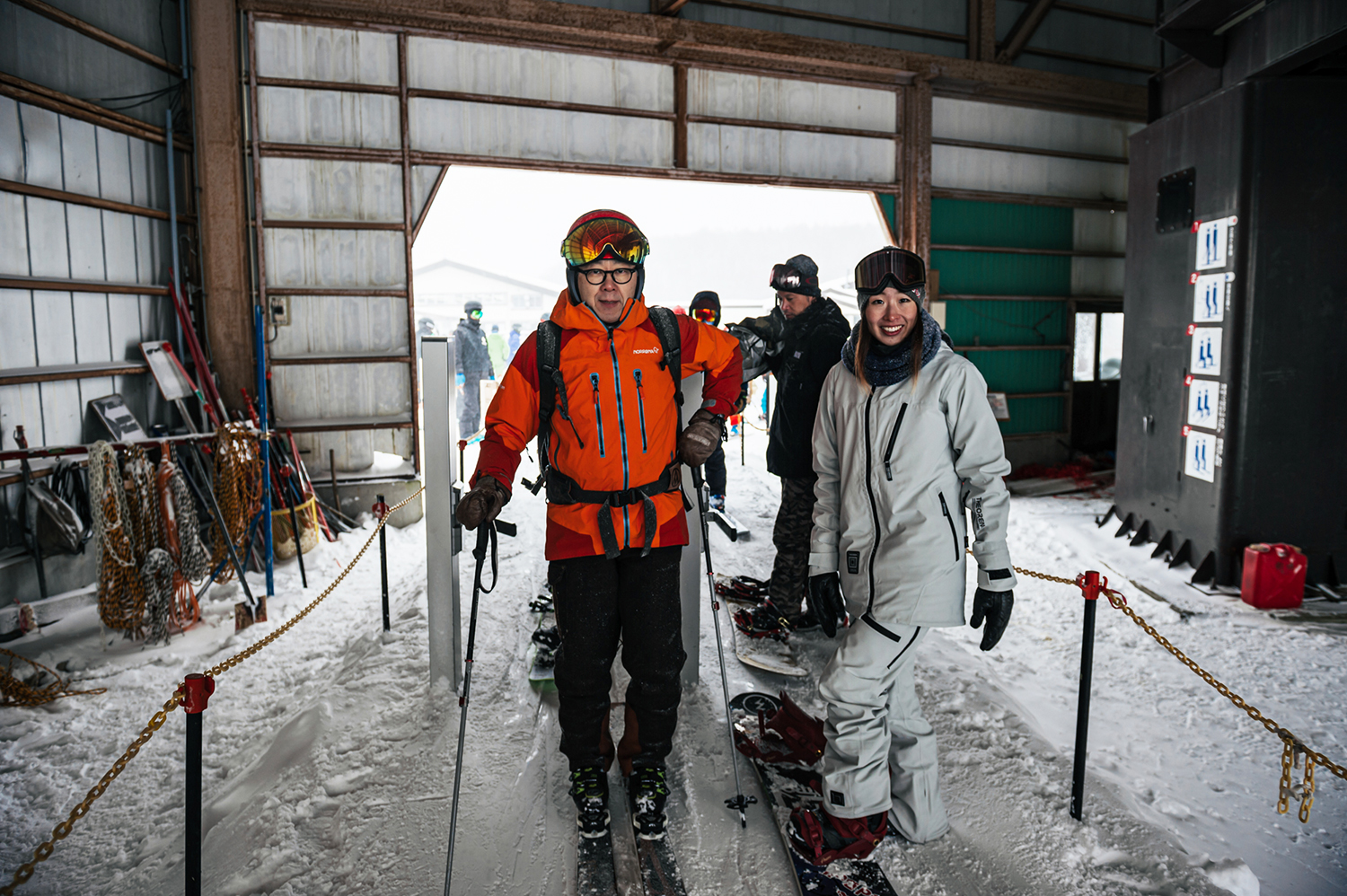 Q
It seems that a big project of Alts Bandai is also in progress in the preparation just before.
It is quite difficult to make a world-class item that can be practiced enough in Alts Bandai at the beginning of the season.However, since he was a former snowboarder, including Captain Yamada, the captain of the digger, and the general manager, the staff are working together to devise ways to proceed.
Q
Alts Bandai is always full of expectations every year, so that's great.
In that sense, one good thing about Alts Bandai is that it has become a resort where no one expects profits after the earthquake.It's hard to do in Fukushima, isn't it?Inbound will not come due to reputational damage.That's right, but that's what makes it interesting.It's fun, it's a feeling of freedom without pressure.I think we have to use that as a weapon to create a unique profit model.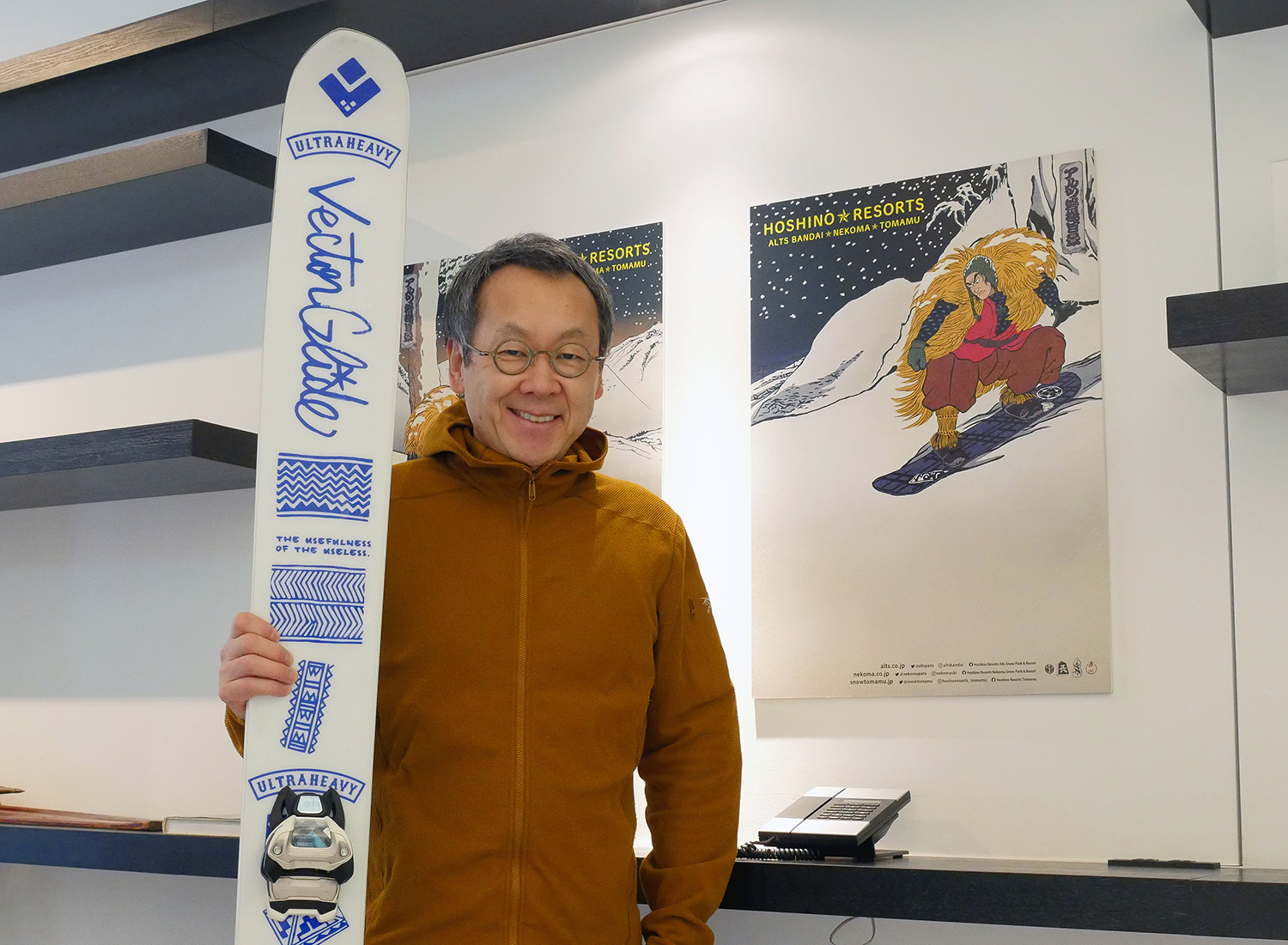 ---
<The story of Miyabi Onitsuka, who challenges the world, and the creation of a custom-made park>
[Episode 1] Get Over-Miyabi Onitsuka x Hoshino Resort-
[Episode 2] Get Over-Miyabi Onitsuka x Hoshino Resort-
[Episode 3] Get Over-Miyabi Onitsuka x Hoshino Resort-
>>>>>> Miyabi Onitsuka x Hoshino Resorts special page is open! >>>Access here
---
<Check this article too!>
---
Hoshino Resorts Alts Bandai >Official website
Hoshino Resort Nekoma Ski Resort >Official website
Hoshino Resort Tomamu >Official website