Among the "Made in USA" snowboard brands, "NEVER SUMMER" has been manufacturing high-performance snowboards at its own factory in Denver, Colorado, USA for over 30 years.With the growth of the brand, many manufacturers have introduced mass production or outsourced production, but NEVER SUMMER is particular about handcraft and emphasizes providing quality without mistakes.Considering the user first, the product warranty is also supported for a long period of 3 years from the date of purchase.Snowboards with cutting-edge concepts and excellent riding feel continue to receive high praise around the world. The biggest feature of NEVER SUMMER is Rocker Camber (RC) technology, which has been evolving to bring out the best performance in various scenes.You can freely control the vent of the board according to the application and demonstrate the maximum performance.At first glance, you may wonder, "What kind of ride is it?" with its characteristic and complex combination of vents, but you can feel its natural and smooth glide as soon as you start sliding down the slope.This time, I picked up the models that are attracting attention in the lineup by theme and checked their performance.

---
TRIPLE CAMBER
High-performance freeriding model with the latest rocker camber and TRIPLE CAMBER
PROTO ULTRA
introduced the latest concept
Invincible Ultra All-Mountain
freestyle board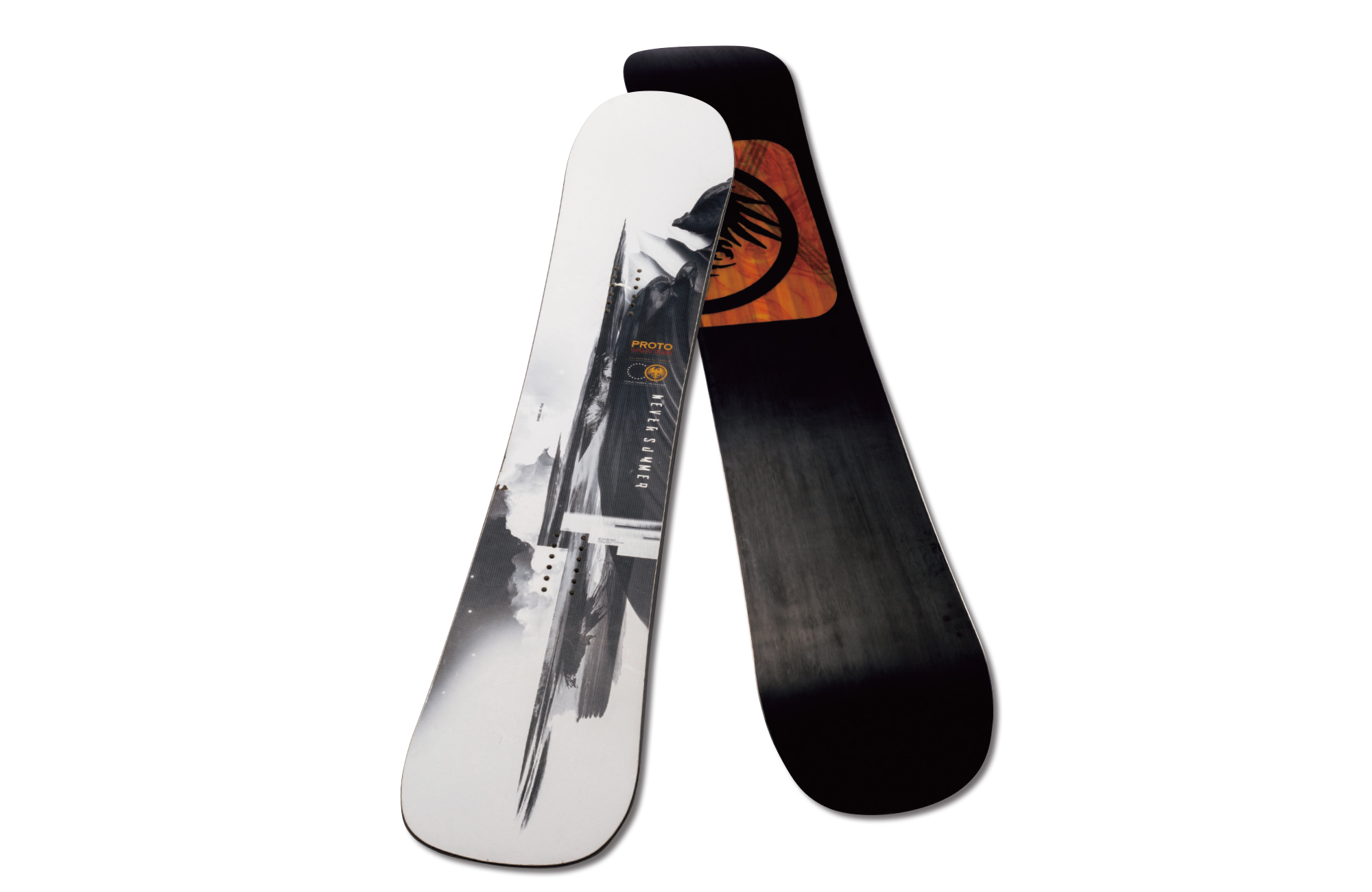 TRIPLE CAMBER brings out outstanding gliding performance with 3 camber sections on the outside and center of each stance and 4 edge contacts.This PROTO ULTRA is a model that challenges new possibilities by introducing the latest concept, which was installed in PROTO FR last season and showed its ability to the world, to a twin-tip freestyle board. TRIPLE CAMBER generates strong ollie power and enhances pop power.Chris Corning, a top rider who has participated in the Olympic Games in Pyeongchang and Beijing, is also a favorite, and it is the speed of reaction that leads to highly difficult tricks in the highest level of freestyle competition. It has mobility.
On the other hand, the twin tip has sufficient flotation in powder that is difficult to pull out, and the grip at high speed turns is also improved.An innovative snowboard that challenges the realm beyond the conventional common sense.It adapts to all slope changes, and is perfect for mountain freestyle, where you can find gaps and perform tricks throughout the mountain.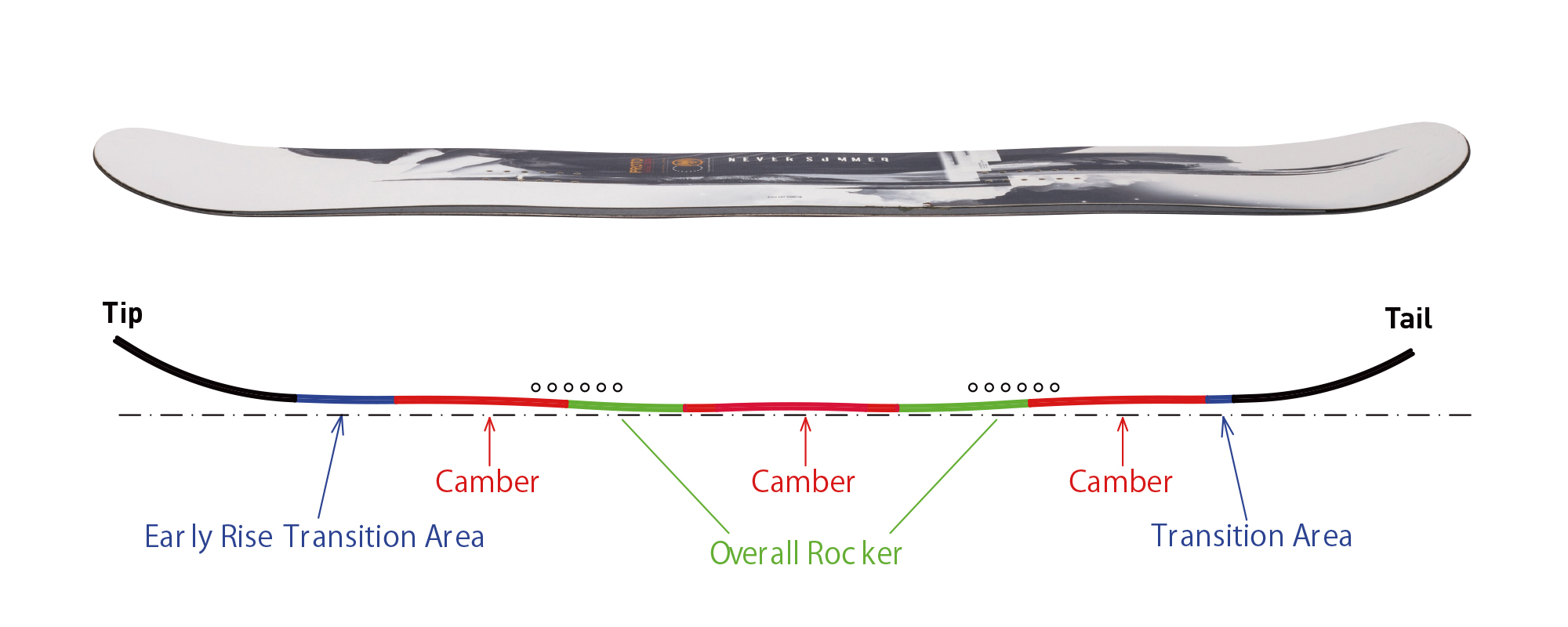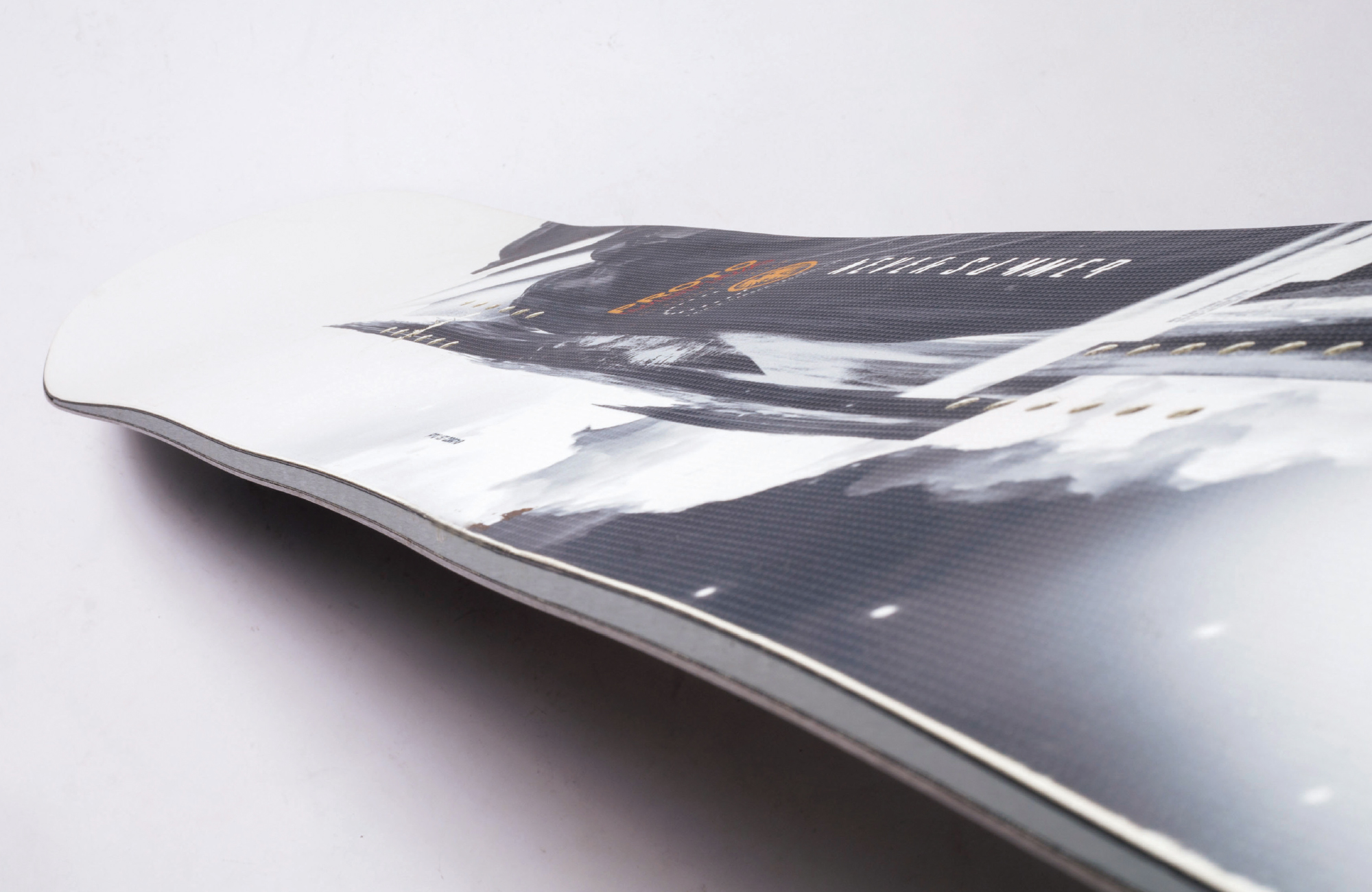 PROTO ULTRA >
Size: 154, 157, 160, 163 Price: ¥107,800 (tax included)

PROTO FR / LADY FR
best freeriding performance and
Both ease of use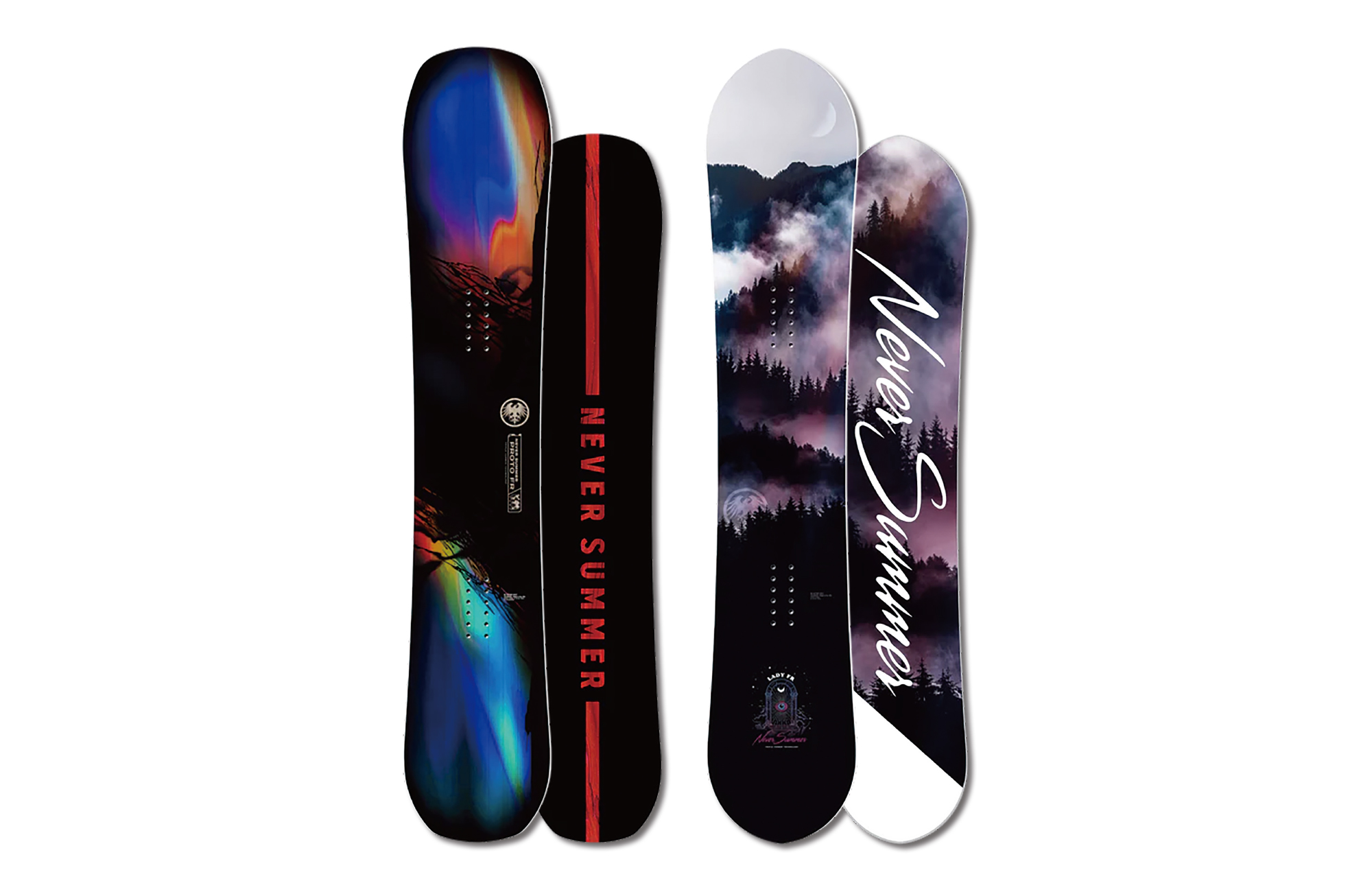 The strongest freeriding board that adopts TRIPLE CAMBER for the directional shape.It keeps the performance level to the maximum even on complex changing slopes and changes in snow quality, enabling smooth riding.It's a high-performance board, but it's not a board that's difficult to ride, and it's easy to control the carving and turning of powder and compacted snow.LADY FR is newly introduced as a women's model this season.Adopting TRIPLE CAMBER FUSION tuned for women, introducing WooBoo (wood and bamboo) into the core, it is a board that is supple, light and easy to handle.
PROTO FR>
Size: 156, 160, 157X, 161X, 165X, 162DF, 166DF (X=Wide, DF=Wider Version of the X)
Price: ¥ 101,200 (tax included)
LADY FR>
Size: 144, 147, 151, 153, 156
Price: ¥ 93,500 (tax included)
---
DEEP POWDER & FREE RIDE
Outstanding floatation, stability, and light controllability have been highly evaluated.

HARPOON (MEN'S / WOMEN'S)
Long nose and FUSION ROCKER shape
Generates outstanding buoyancy
A powder cruiser that enjoys Japan's snowy mountains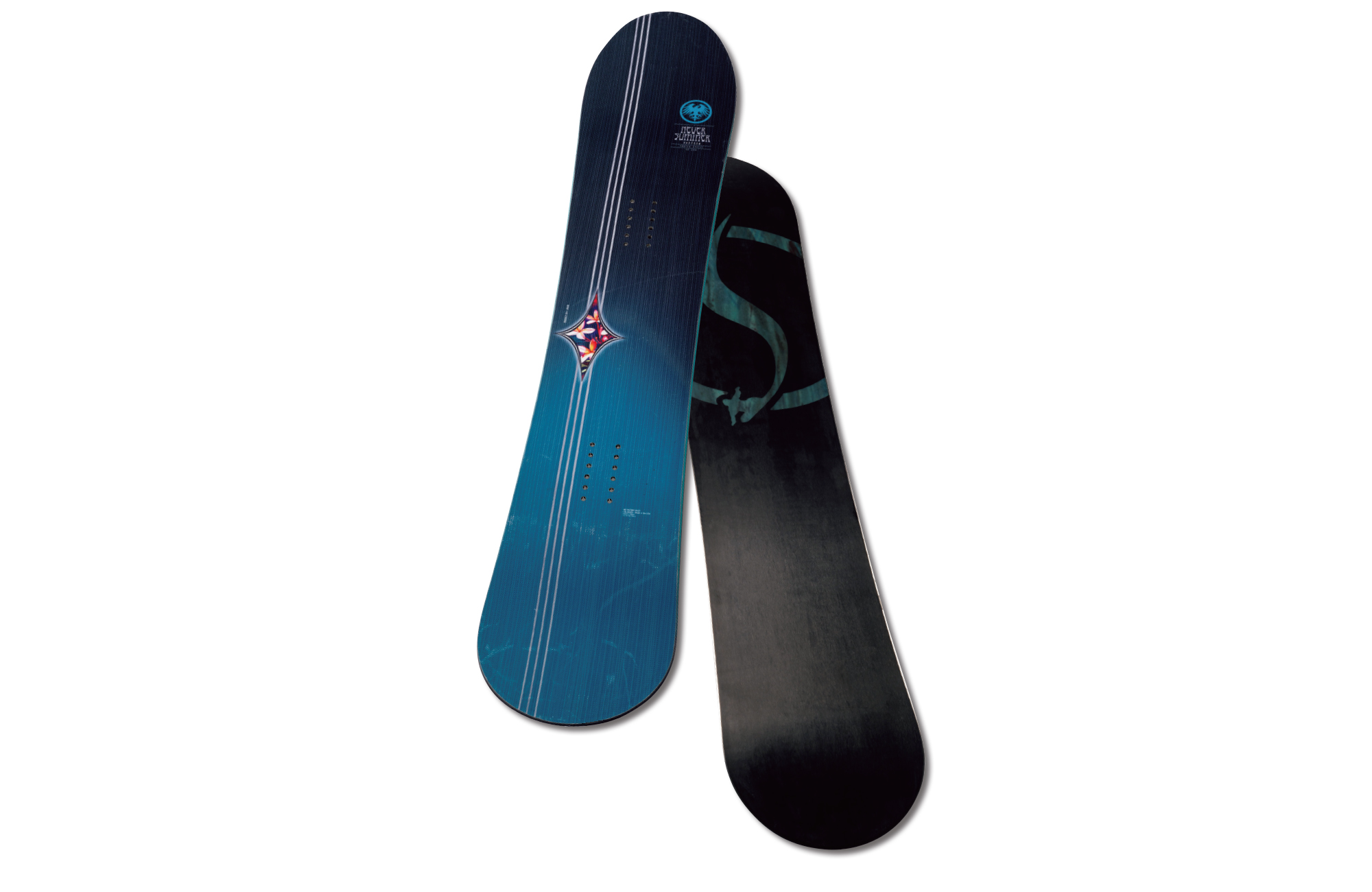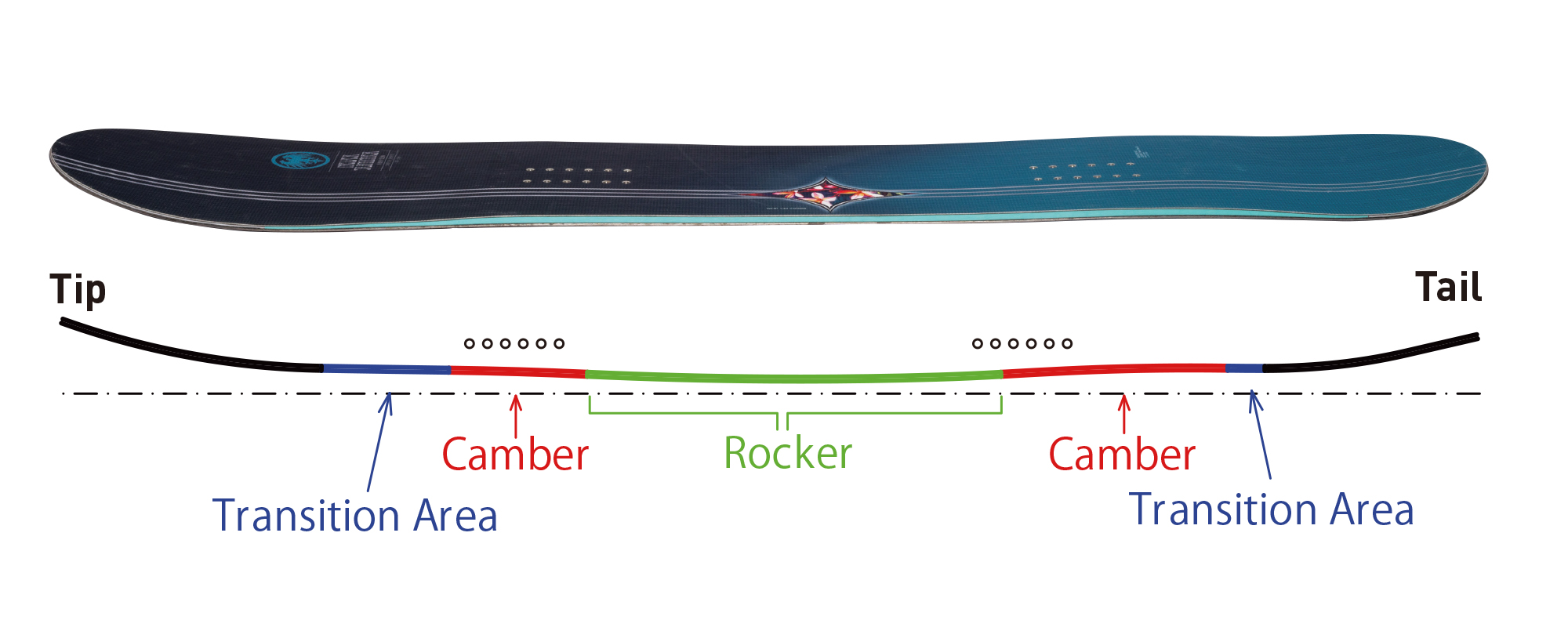 HARPOON has become a popular model of NEVER SUMMNER freeriding boards.The FUSION ROCKER shape, with rocker in the center and camber at the feet, and ample buoyancy created by the long and wide nose, allows you to freely run around in powder and make quick turns even in tight trees. It has excellent control performance.The outline feels wide, but the stability of turns on compacted snow is also good.It demonstrates sufficient performance to play on the slopes without being limited to powder boards.With the advent of WOMEN'S HARPOON, which fits the width of women's feet, various people can now enjoy the charm of HARPOON.
WOMEN'S HARPOON>
Size: 144, 148
Price: ¥ 93,500 (tax included)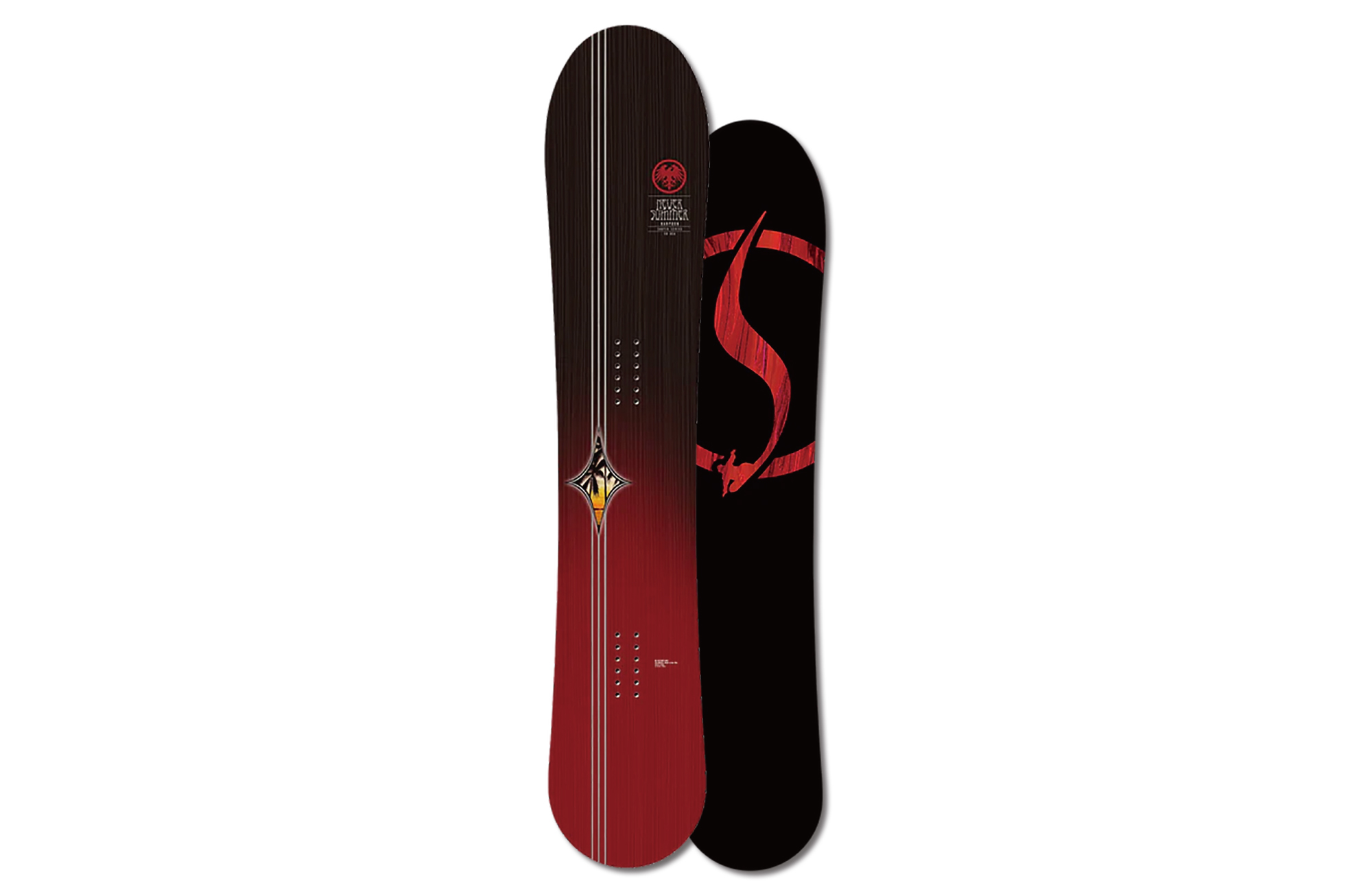 MEN'S HARPOON>
Size: 148, 152, 156, 159
Price: ¥ 101,200 (tax included)

SWIFT
Not just powder
The pleasant carving is also attractive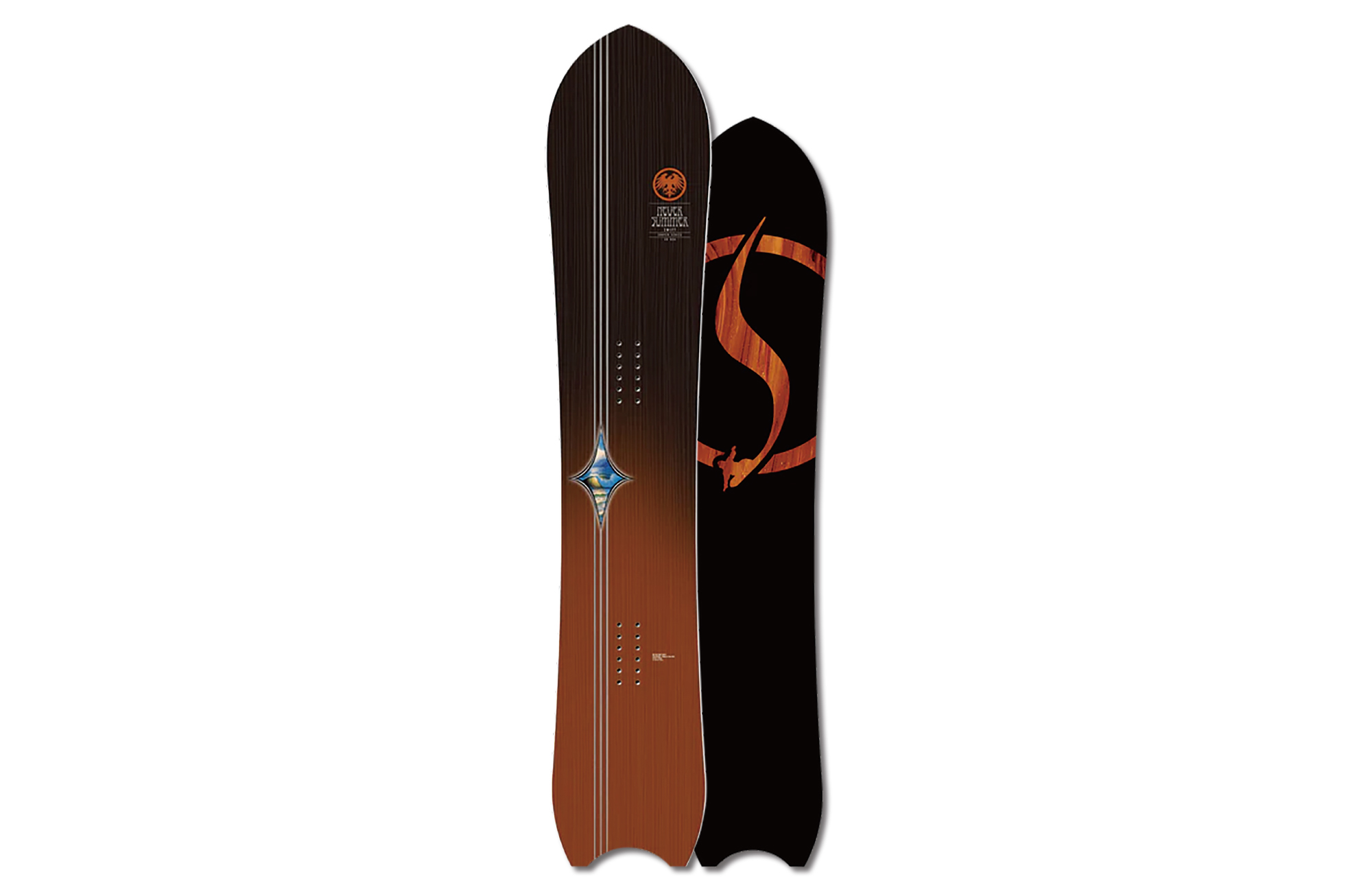 By adopting a retro-style pointed nose and a hollowed-out swallow tail, it demonstrates outstanding flotation and controllability in powder snow.Furthermore, by adopting the FUSION ROCKER shape, which is a double camber equipped with a long, shallow camber under the front foot and a long, deep camber under the rear foot, it maintains the buoyancy and operability of the nose, while providing a firm grip and repulsion on the tail side. It generates and is also excellent in carving turn balance.A board that allows you to enjoy precise turns on your intended line in any situation.
SWIFT>
Size: 157, 162
Price: ¥ 110,000 (tax included)
---
TWIN
Enjoy the snowy mountains with light handling and excellent controllability

PROTO SLINGER
(MEN'S / WOMEN'S)
with a freestyle feel
top to bottom
Asymmetric twin playing around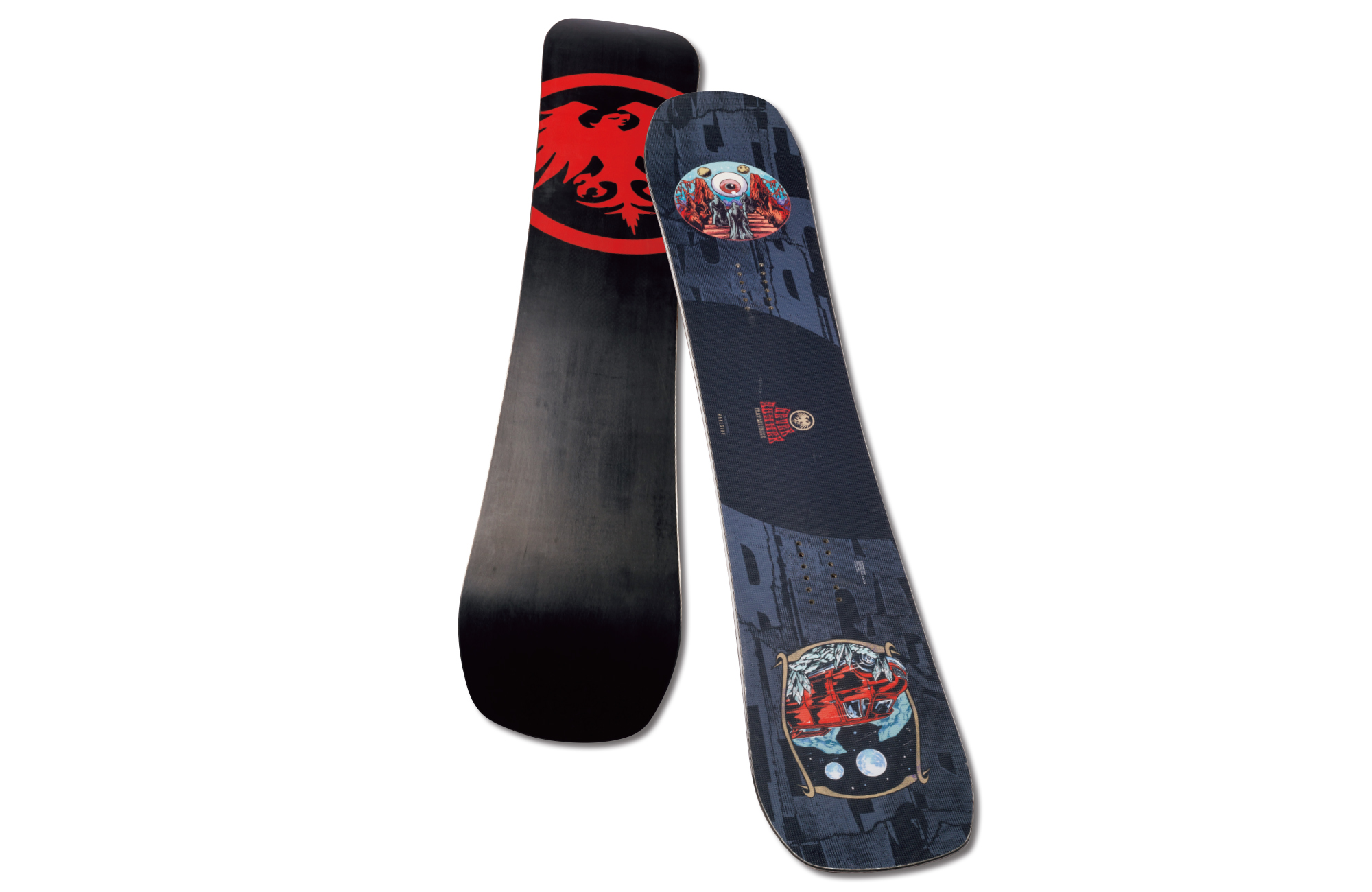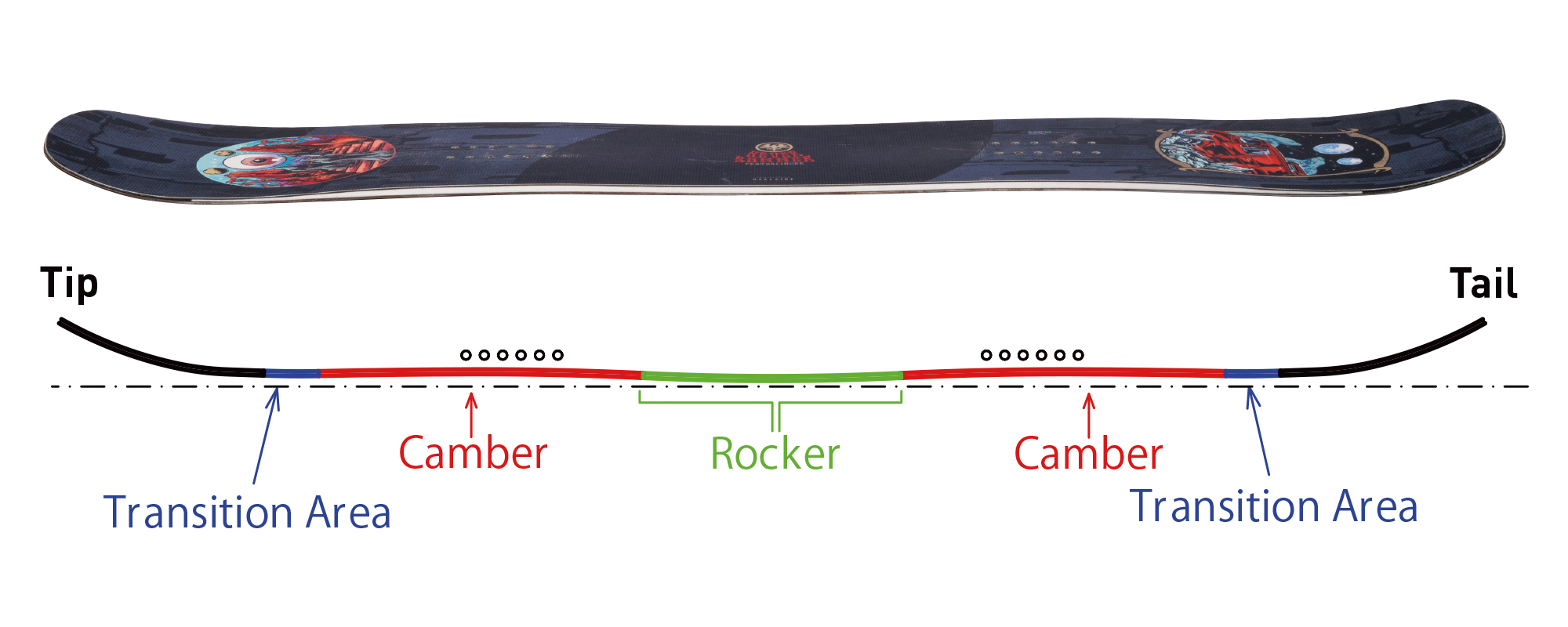 A board that allows you to fully enjoy carving turns with a sense of stability that maximizes speed, and freestyle performance such as hitting, flying, and turning. Adopting SHOCKWAVE ROCKER, it has both the ease of edge control unique to asymmetry and the ease of tricks in both directions including the switch unique to twin chips.While enjoying powder snow and speed from the peak of the snowy mountain, it has the performance to fully enjoy a wide variety of riding, such as playing with terrain and parks on the middle slopes, and playing with jibs and grouts on the bottom area.Wide versions of 154X, 157X, and 160X are available for people with large feet.
MEN'S PROTO SLINGER>
Size: 149, 153, 156, 154X, 157X, 160X
Price: ¥ 96,800 (tax included)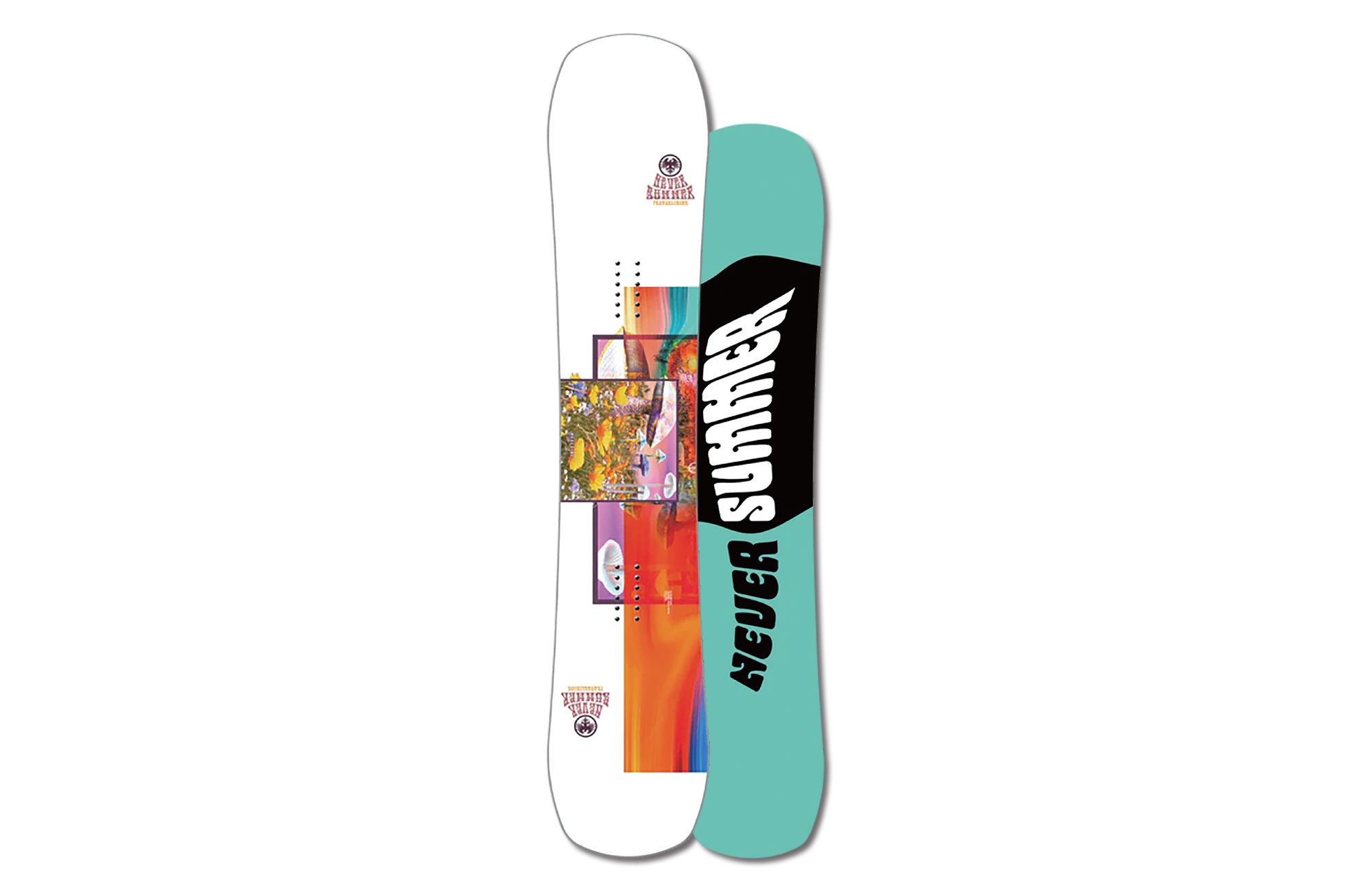 WOMEN'S PROTO SLINGER>
Size: 145, 148, 150
Price: ¥ 93,500 (tax included)
PROTO SYNTHESIS
(MEN'S / WOMEN'S)
There is nothing wrong with this board,
Ultimate all-round twin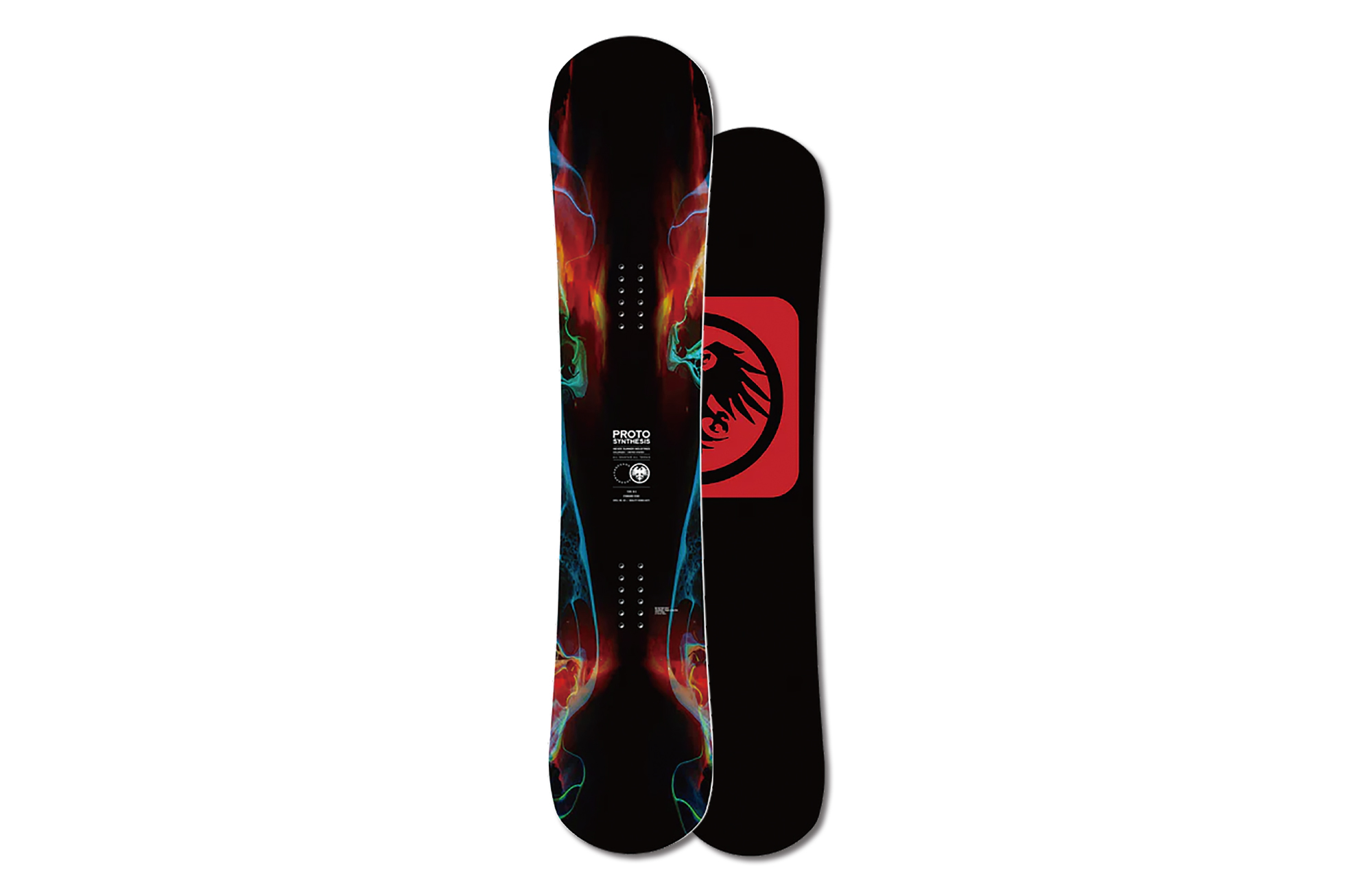 Adopted SHOCKWAVE ROCKER that brings out excellent stability with a longer camber part based on a double camber shape and a rocker shape in the center part and an exquisite balance.It has a very good grip like a conventional standard camber board, and in addition to being easy to grasp the trigger of a turn, it can be controlled very smoothly and can draw out buoyancy even in powder.Even on difficult slopes, he can connect turns without losing his balance and is also excellent in recovery.A board that makes you feel like you are improving your skills.
MEN'S PROTO SYNTHESIS>
Size: 152, 155, 158, 161, 157X, 160X, 159DF (X=Wide, DF=Wide Version of the X)
Price: ¥ 101,200 (tax included)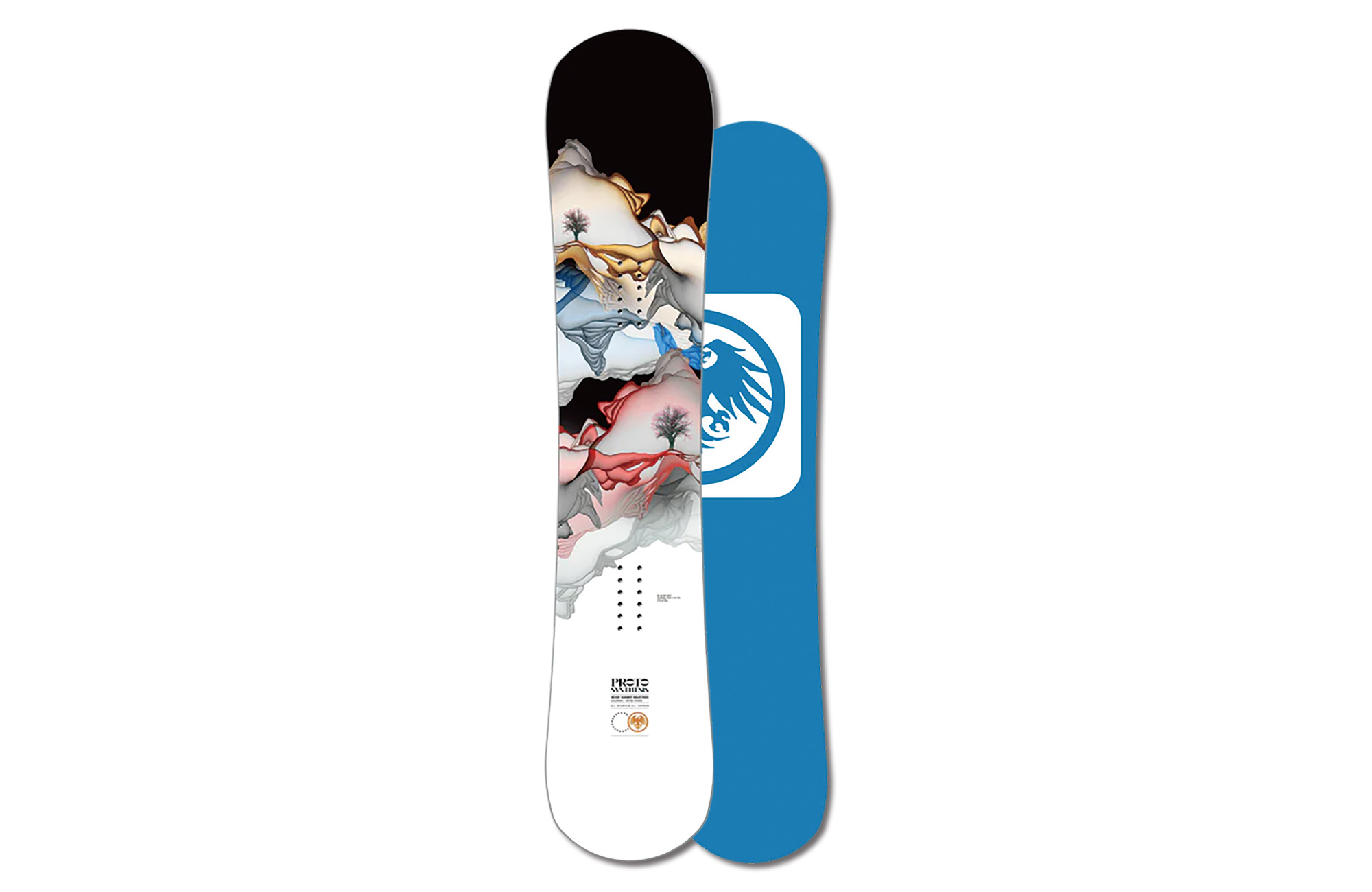 WOMEN'S PROTO SYNTHESIS>
Size: 139, 142, 145, 148, 151
Price: ¥ 93,500 (tax included)
Contact: Gump Co., Ltd.
Tel. 03-3407-0609
neversummer.com
facebook: Never Summer Japan 
Instagram: neversummer industries
---
Click here for information on the latest lineup of NEVER SUMMER
NEVER SUMMER BRAND PAGE