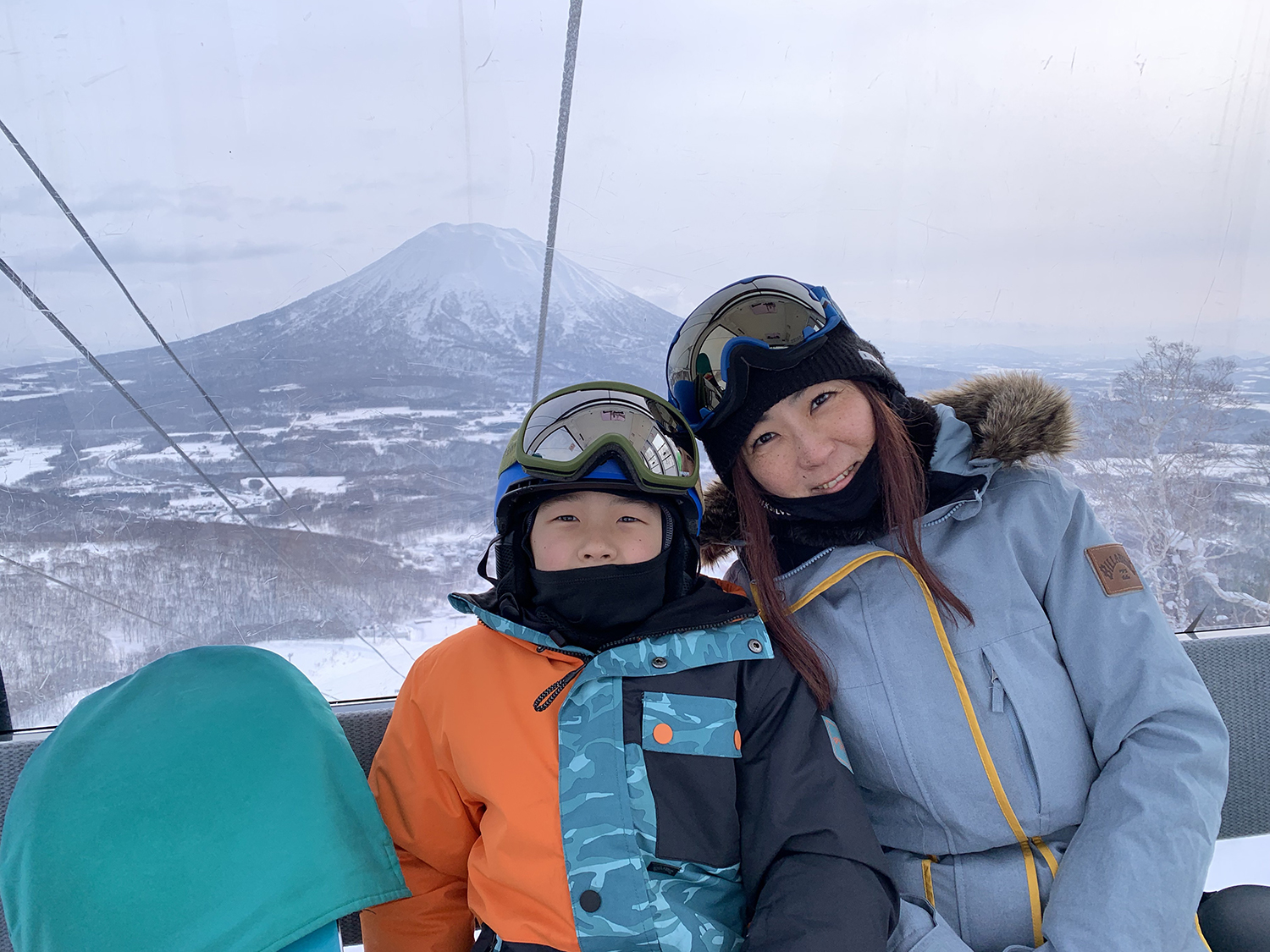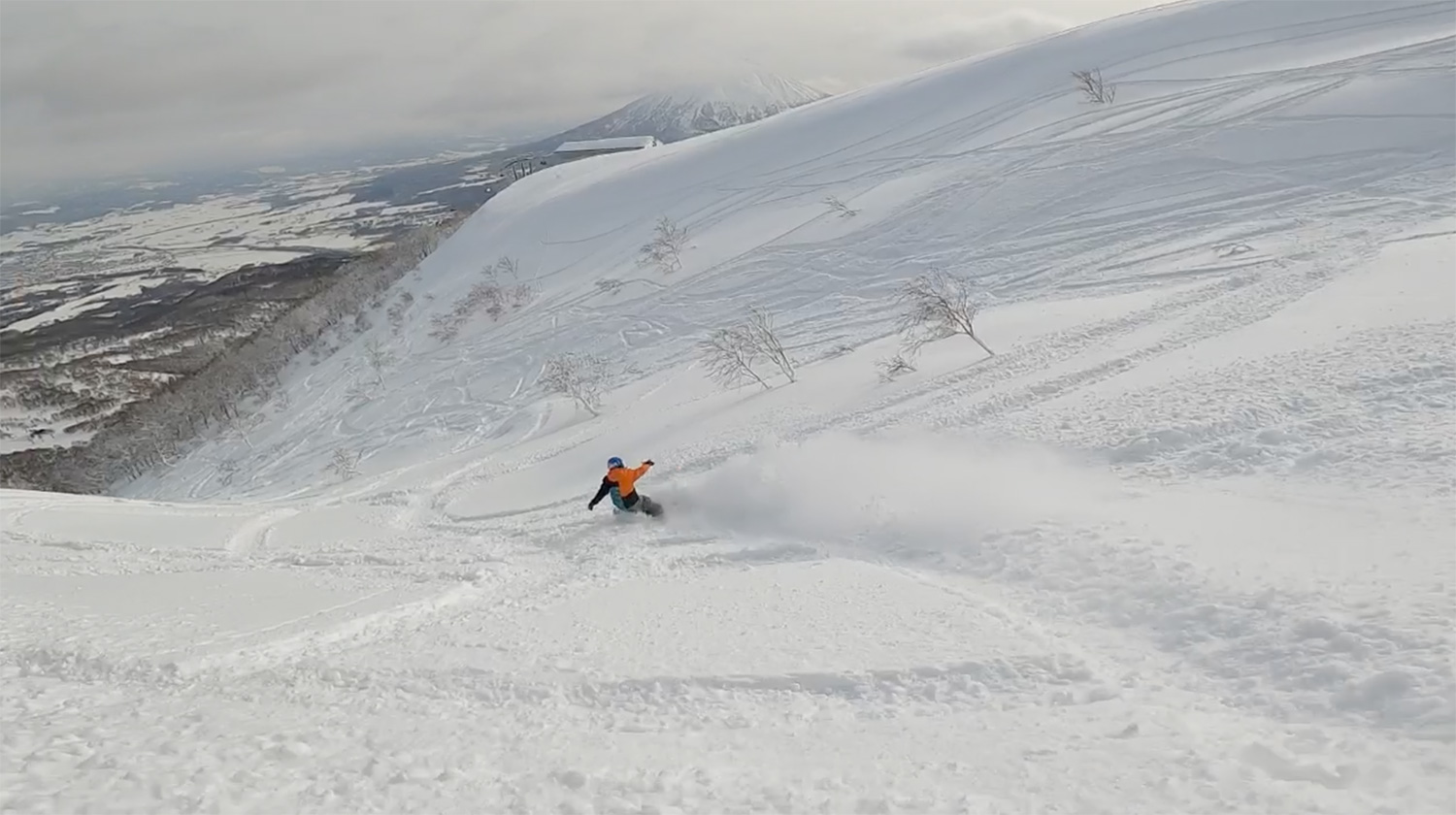 Niseko I definitely wanted to go because I came to Japan.I wanted to show this place to my son, who was born and raised in the United States and has roots in Japan.After moving to the United States, I once again felt that Niseko was a place I should know as a Japanese snowboarder.
Text: Yukie Ueda
Special Thanks: NISEKO UNITED, NISEKO HANAZONO RESORT
* In this project, Yukie Ueda's son, Toranosuke (tiger), visits various parts of Japan and tells the charm of the area and resort facilities to foreigners in English while sliding on the YouTube channel "Tora".TORA BURGER』Delivery in. In the SBN FREERUN serialized article, I will collaborate with the video and keep a record of travel in various places from the perspective of Yukie Ueda.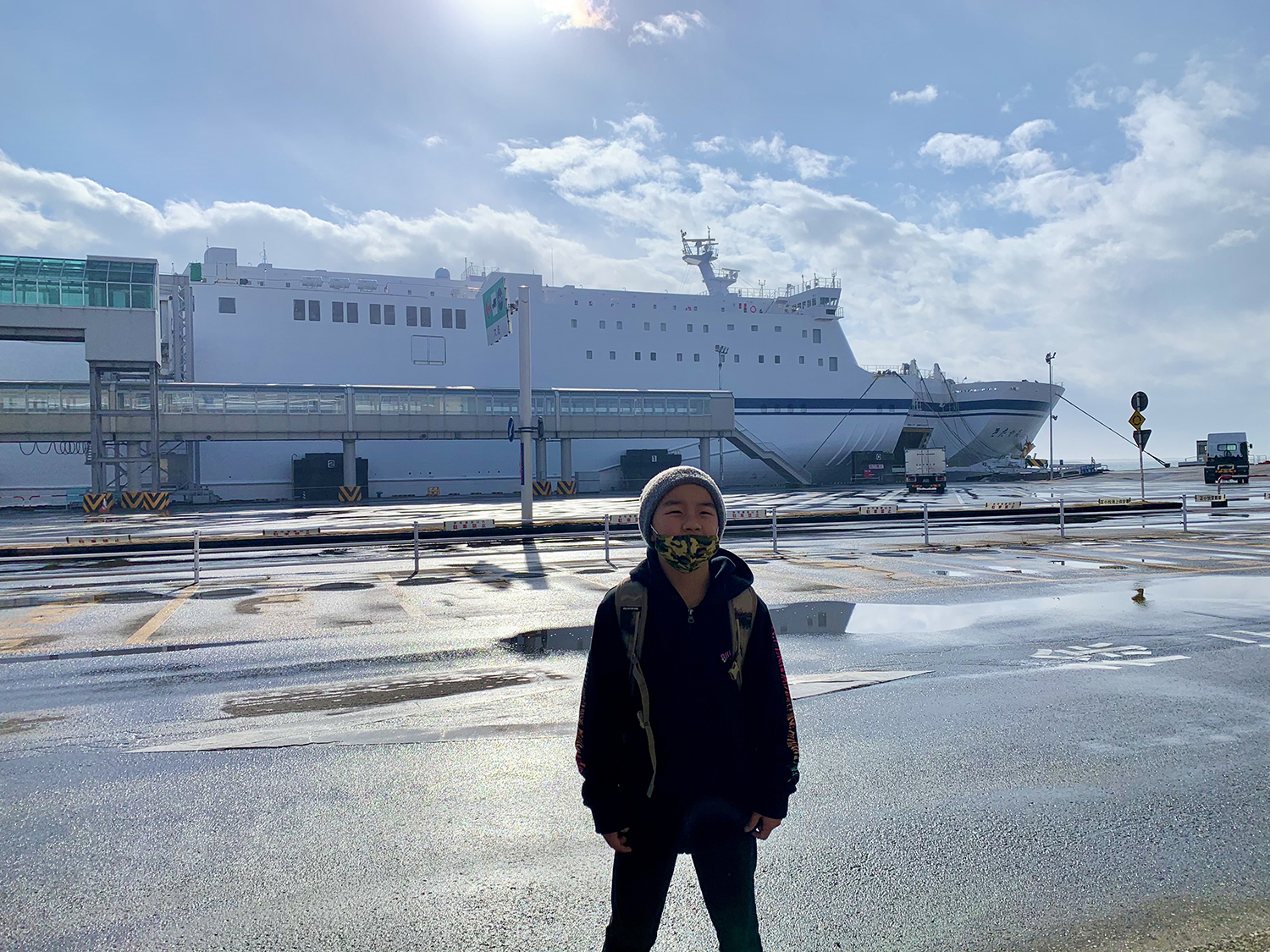 Legendary season
It has been XNUMX years since I left Japan and moved to the United States.Will I ever visit "NISEKO UNITED" such as Hirafuya Hanazono?The last time I visited was to shoot the girls movie "Lil" that I was working on at the time, and my husband, who is now my husband, accompanied me as a filmer.At that time, the number of foreigners had already increased and the cityscape had begun to change, but I remember that I could enjoy the mixed culture.
After moving to the United States, I visited Niseko Moiwa, which had not been expanded to foreigners, almost every year, but I was not so close to the main area filled with more than XNUMX% of foreigners.Somewhere in my heart, I missed the night game of Hirafu, the mash field of the flower garden, and Mt. Was away.
But now it's different.Our family moved from the United States to Japan because of Corona, but even if it wasn't Corona, we would have visited Niseko if we were to enter the season in Japan. "Niseko is the best," I said so every time I was asked in the snowy mountains of the United States.We should continue to enjoy the snow of Niseko with our family so that we can convey it with confidence.
"Royal Niseko" for the first time in a long time.
There was a legendary season that was far beyond imagination.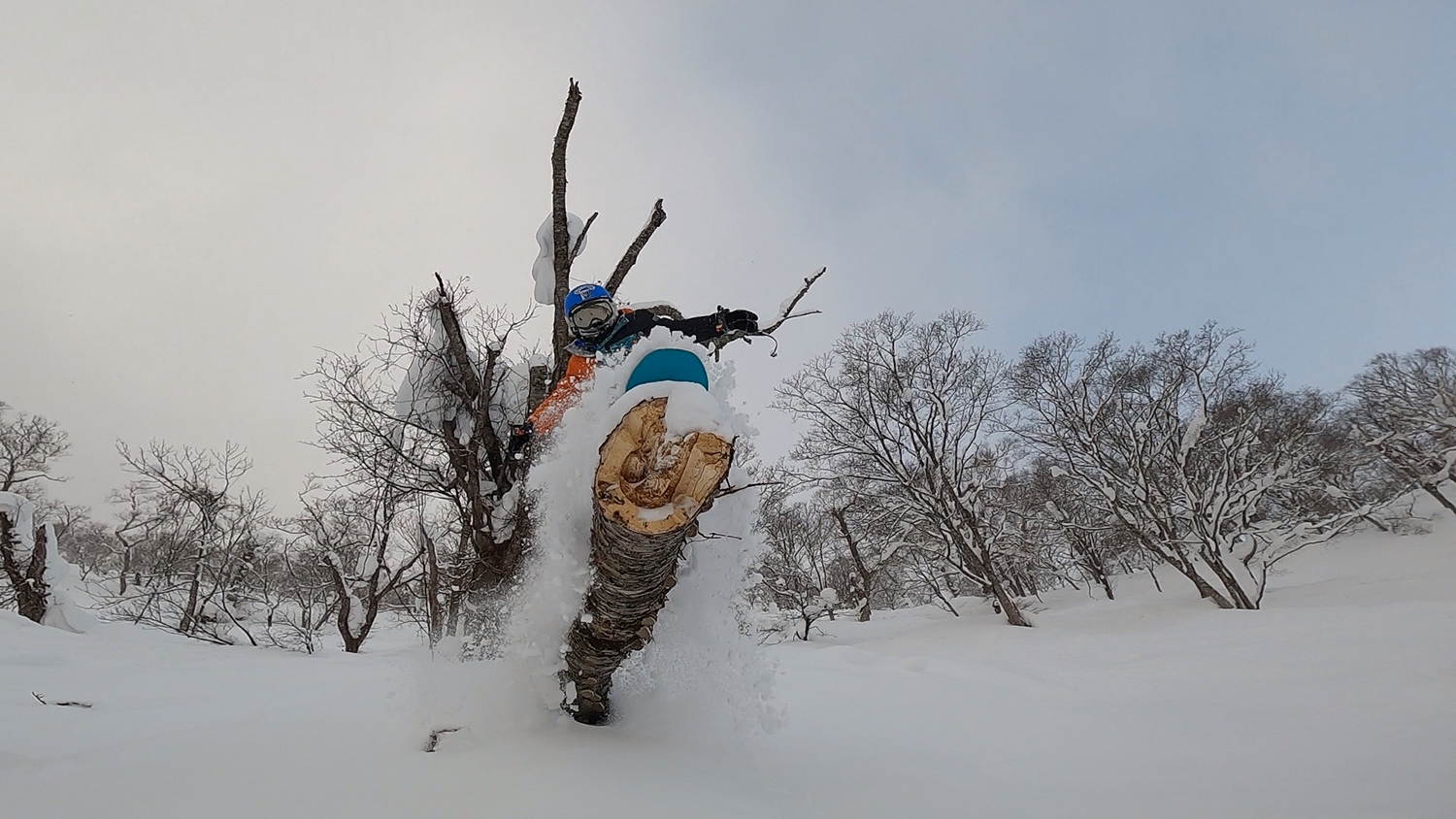 Playable HANAZONO
The Japanese archipelago is a bit complicated this season, with alternating cold and warm air.When I arrived in Niseko, it was surprisingly warm and was described as "the warmest of the winter."
Although there was a light snowfall that night in the city of Kutchan where we stayed, we went up to the mountain without much expectation.However, HANAZONO, which ran the car for XNUMX minutes, was a different world. "Yes, this is Niseko."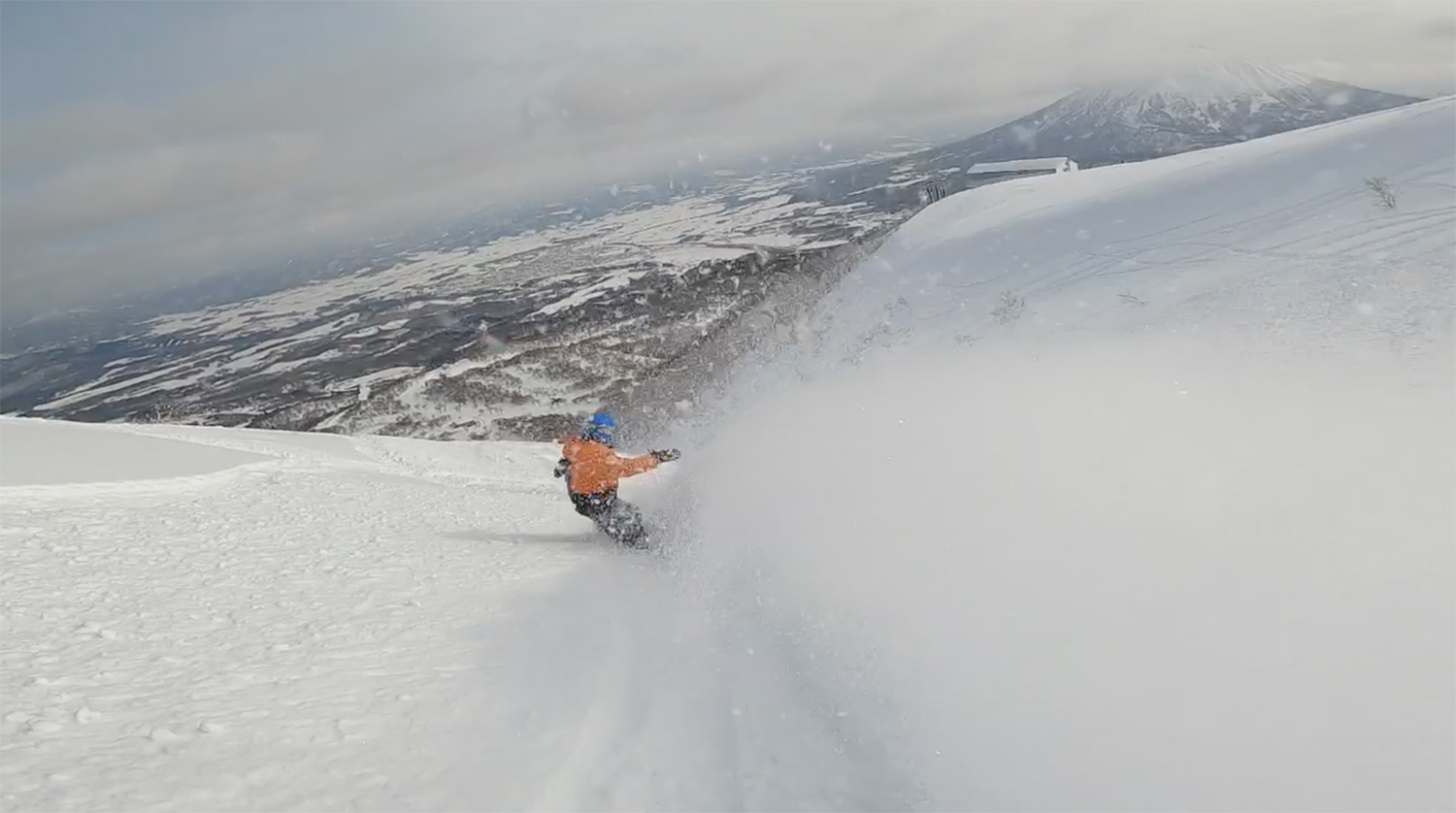 I was confused because the geography of the slopes was dull for the first time in a long time due to powder everywhere, but first I headed to the summit by connecting the HANAZONO lift with men who wanted to slip quickly in order to aim for the summit.
As the altitude increased, the snow depth increased further.Then the king lift on the summit had just opened.I will realize later how lucky this was, but the first run of Niseko was the best start to slide down the powder burn, which is completely empty of sight, while looking at Mt. Yotei in front of me.
As expected, the long distance and abundant terrain continued to be satisfactory for sliding down to the foot of the mountain of Niseko. I intend to get off at HANAZONO, but I arrive at the base of Hirafu and follow my memory.Yes, this mountain is wide.It was the first time for me to slide on such a big mountain in a gondola, and I expanded the map to my husband and son and explained that four big resorts are connected.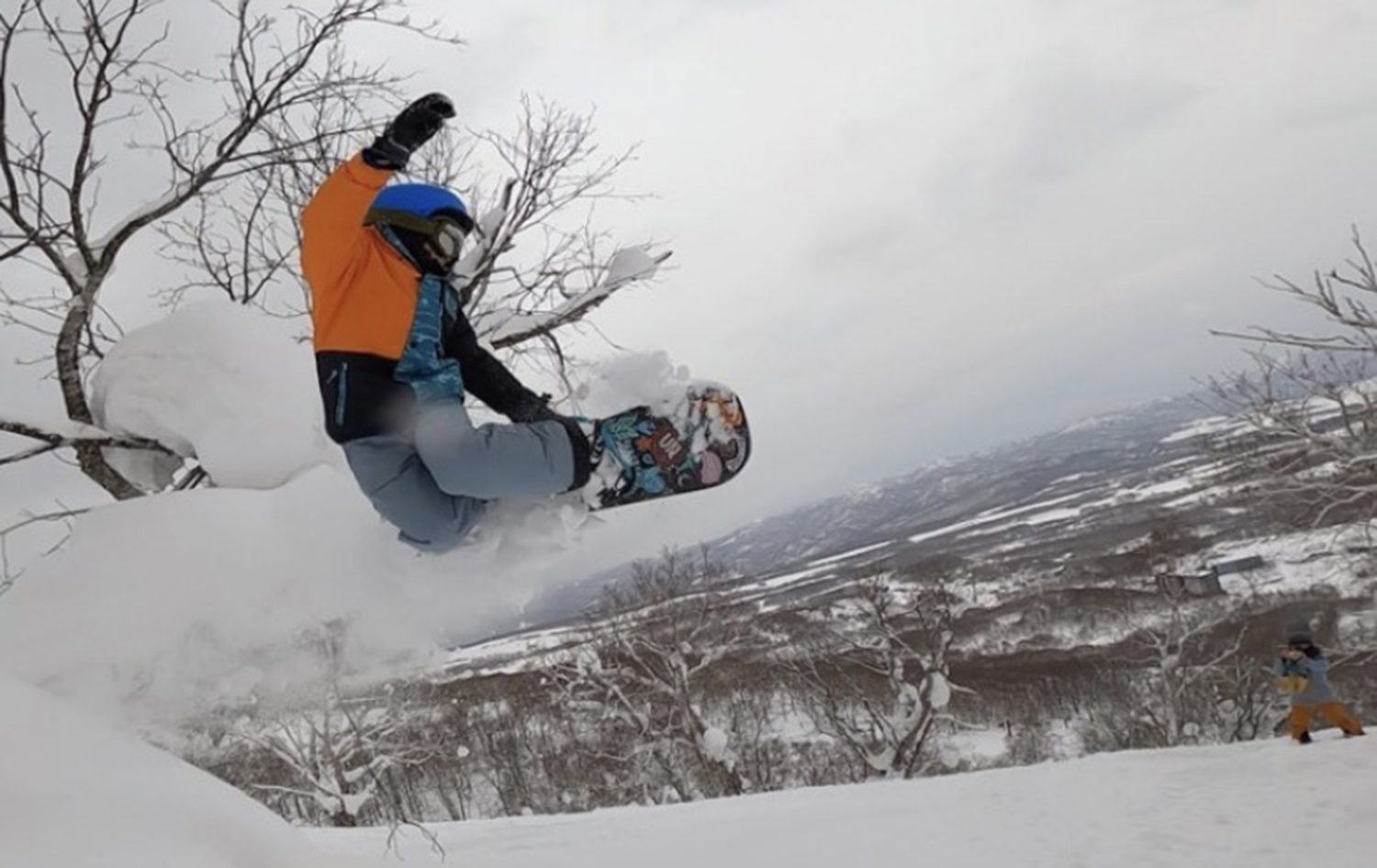 Speaking of HANAZONO, the first thing that comes to mind is "Strawberry Fields," which allows you to freely slide in mashes and trees.It is completely unmaintained, and its terrain with the finest powder is irresistibly interesting.
When I returned to the HANAZONO area, my husband and son explored the forest, hit the thick log lying down, found the mash, and flew freely.The wide powder burn is also the most attractive, but for them it is even more attractive in the woods where strawberry-like pocopoco and undulating terrain appear one after another.I used my imagination and flew freely.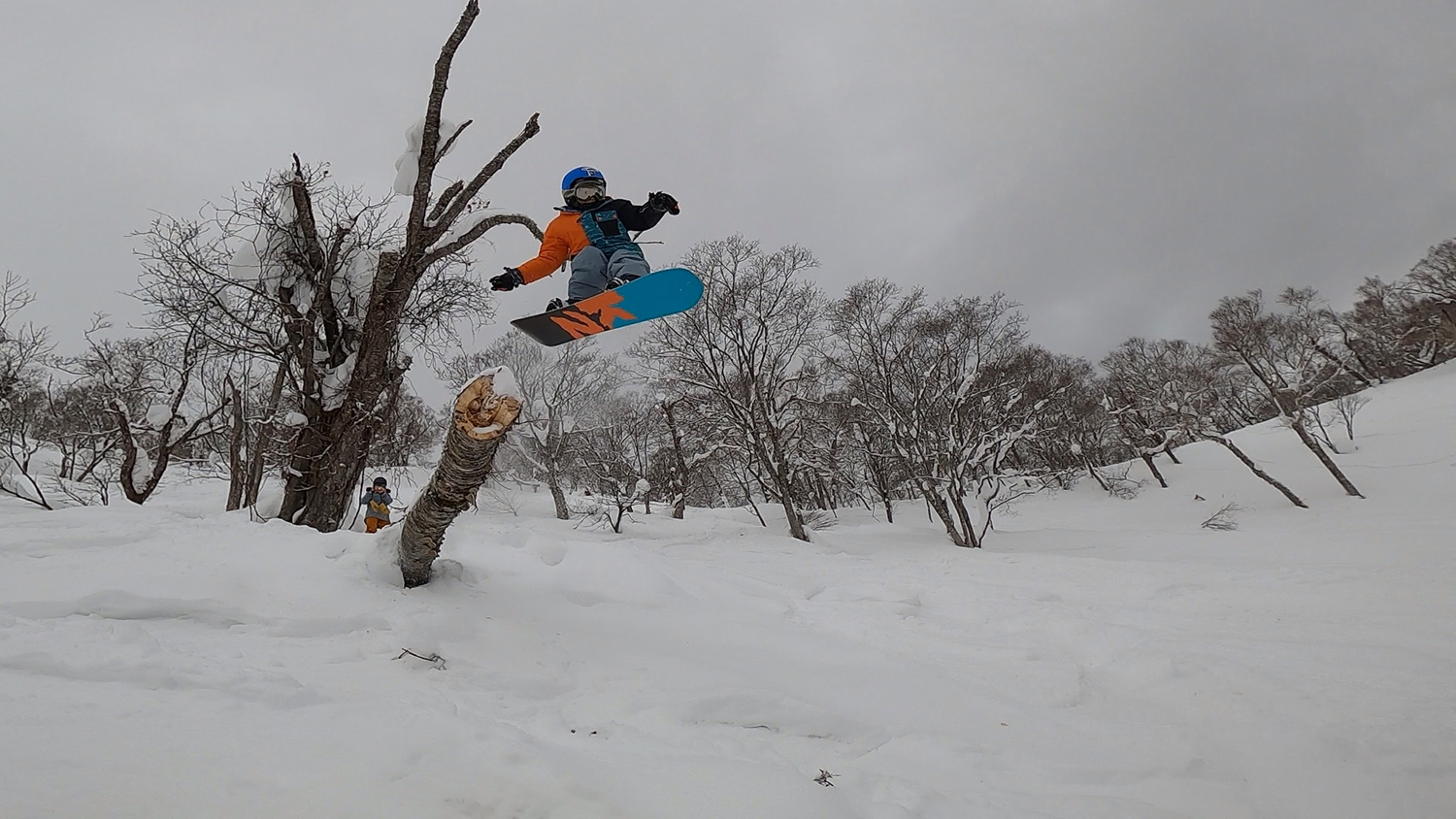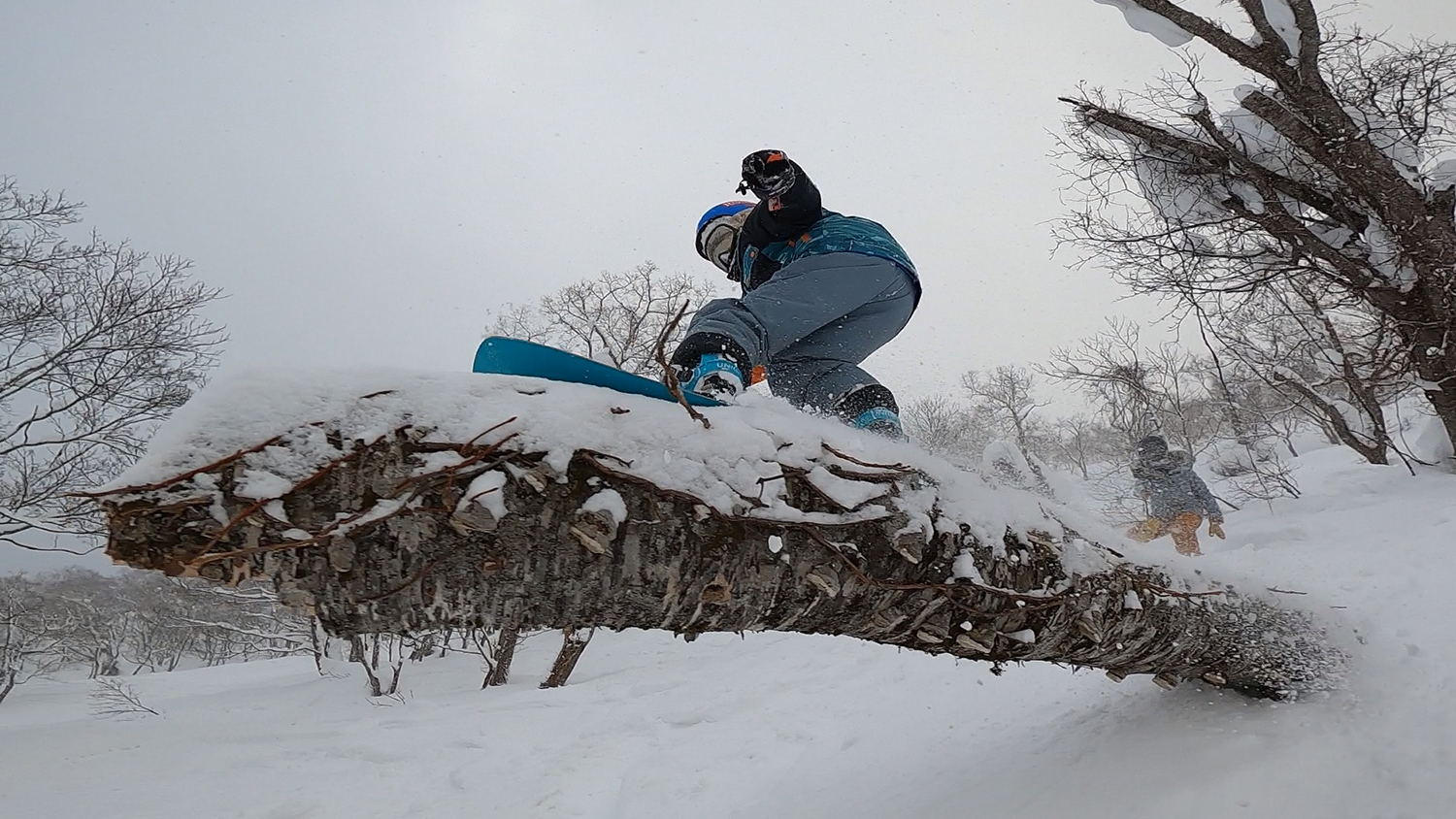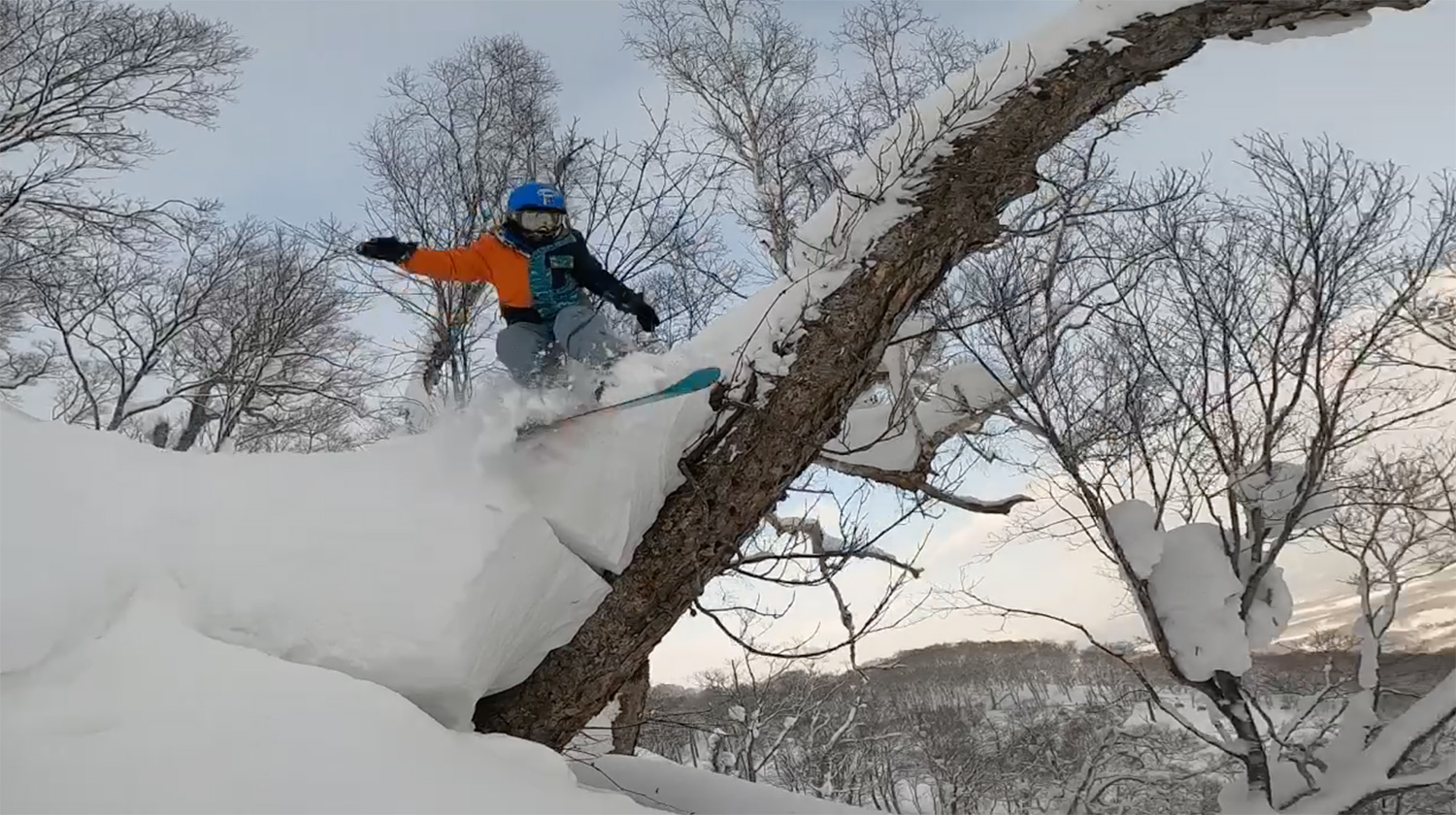 When I was resting in the HANAZONO-based EDGE, I could easily meet the riders I knew.That is also a privilege unique to this season without congestion.When I met Yo Amami, who has moved to Niseko for many years, he gave me a session with a tiger in his own style.The fact that Niseko's enjoyment is not limited to powder has also come from Yo-kun's way of slipping.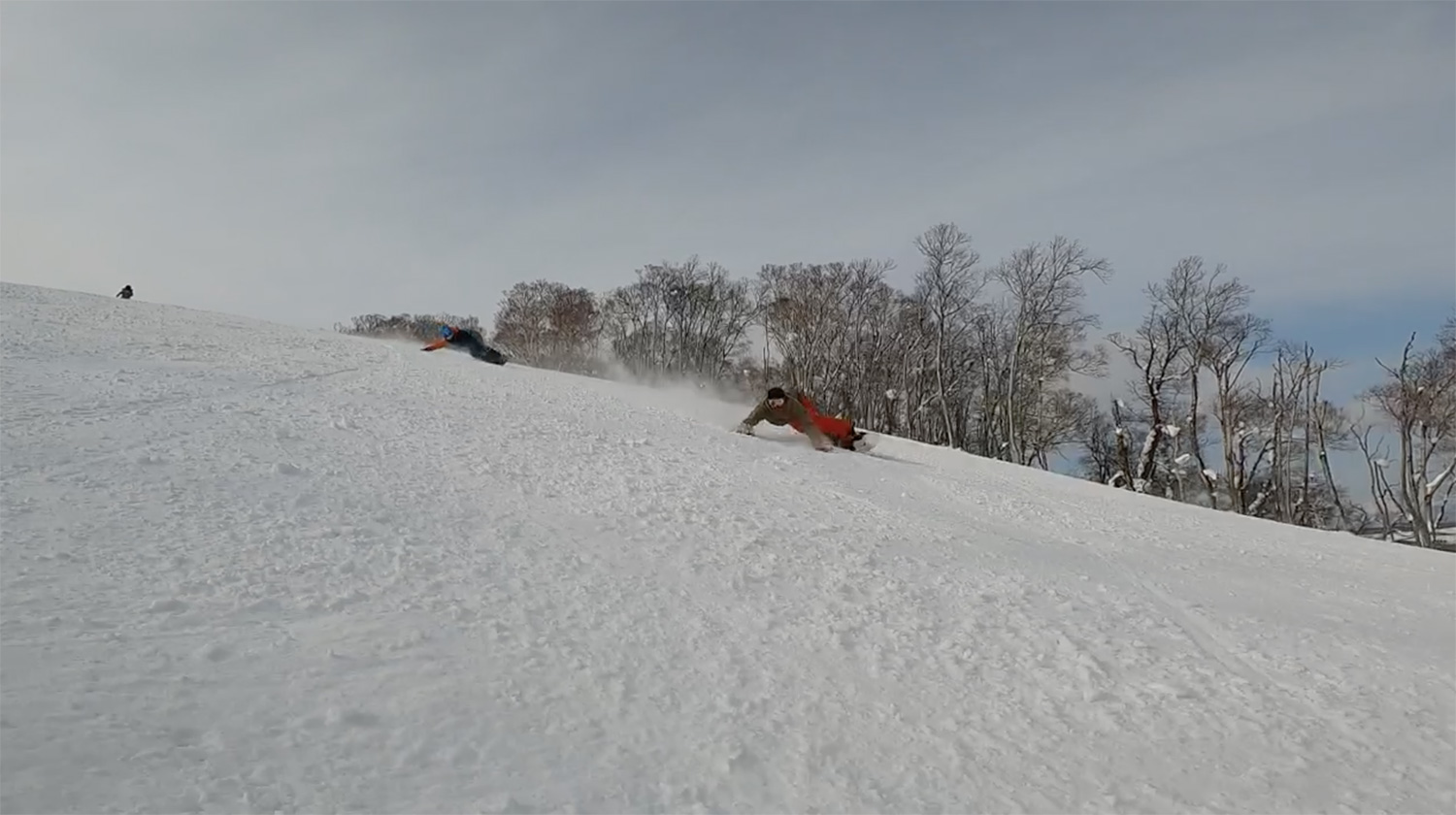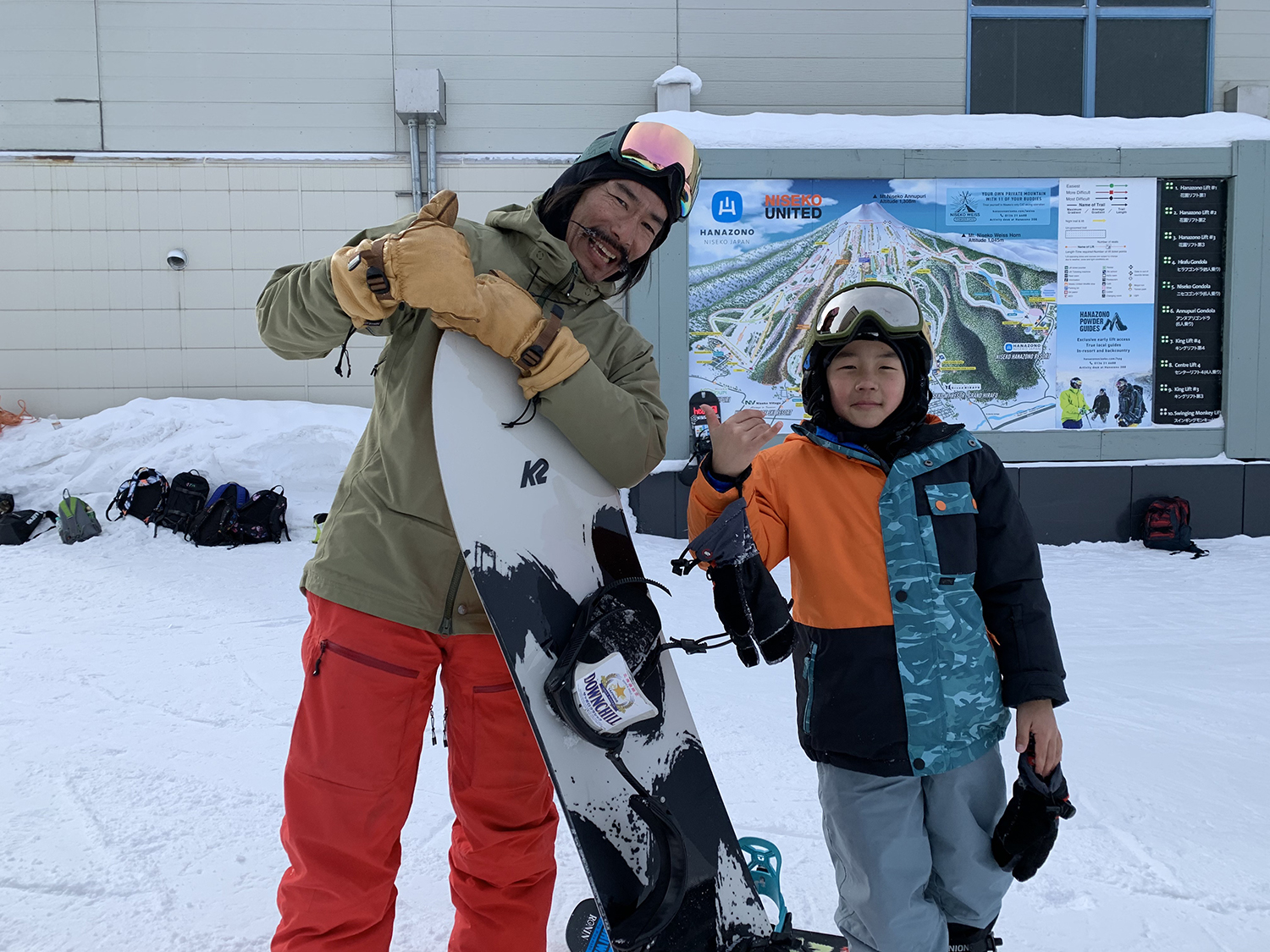 HANAZONO has plenty of parks and activities, so it's perfect for families with children.At "GALAXY OF KIDS", where you can enjoy activities in a warm room while looking at the slopes, there are various types of climbing walls and athletics, and you can play with your body as much as you want.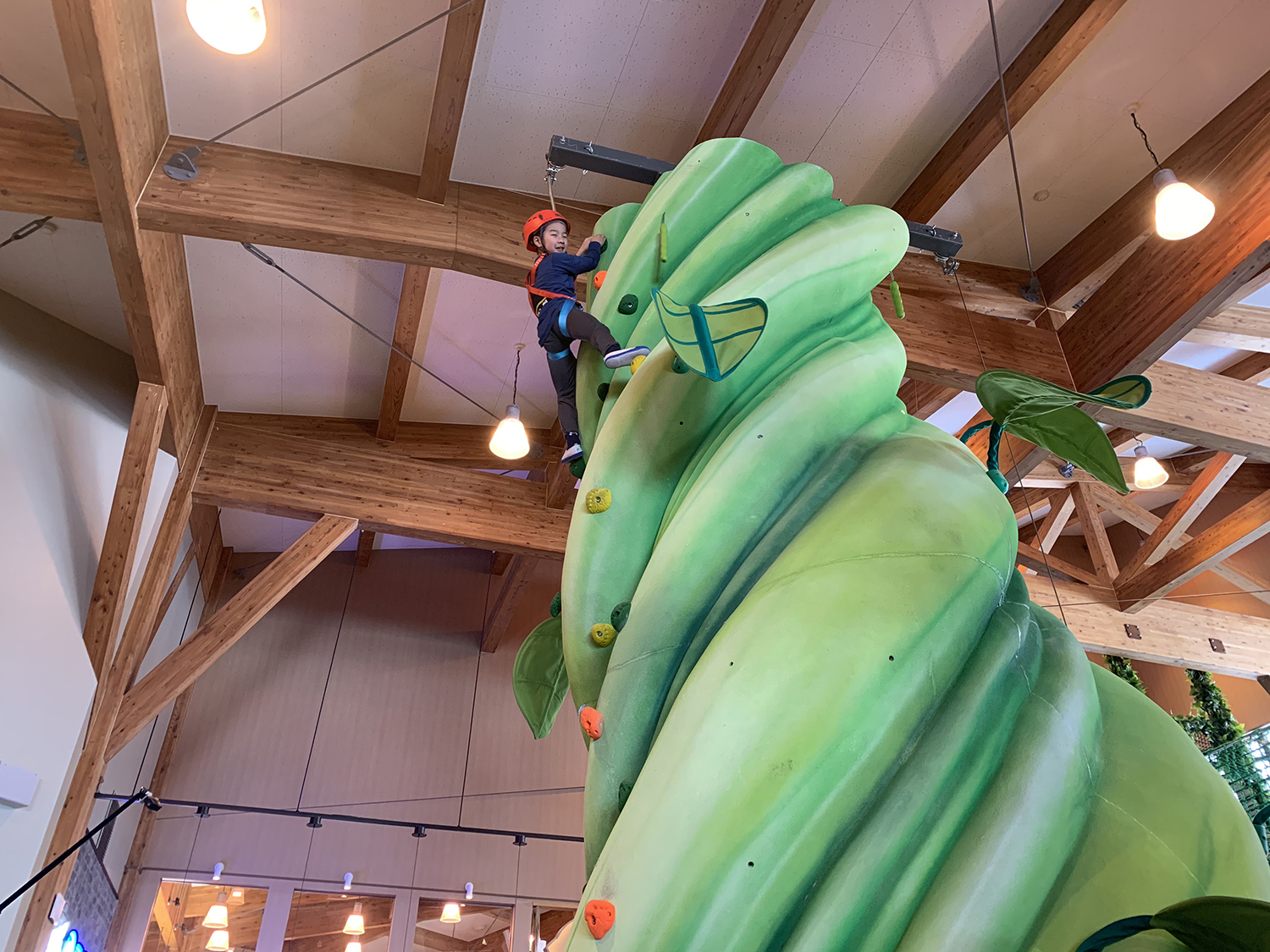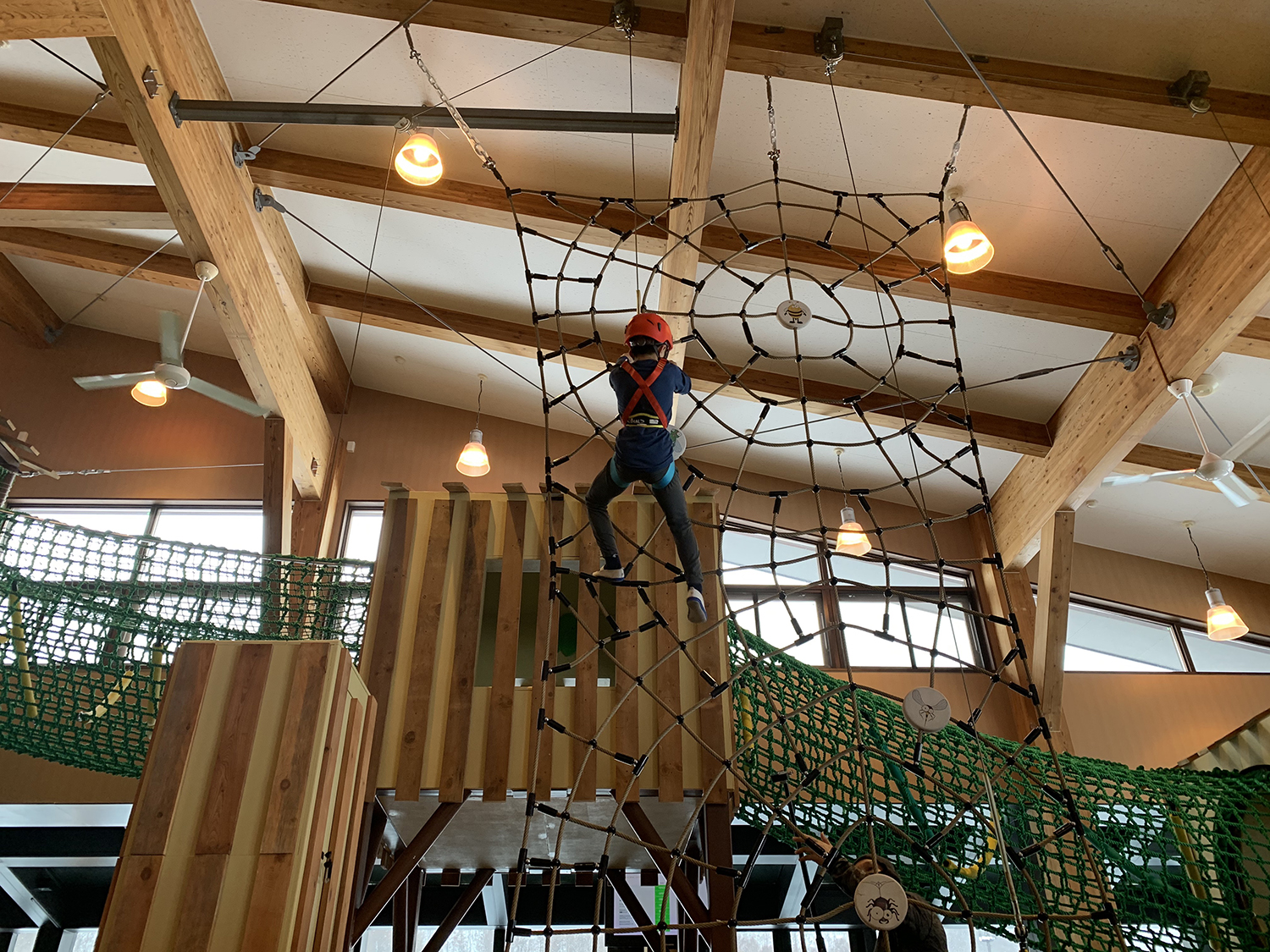 The snowmobile tour will guide you to a field different from the slopes, so you can jump out of the snow resort and enjoy the finest powder ride unique to Niseko.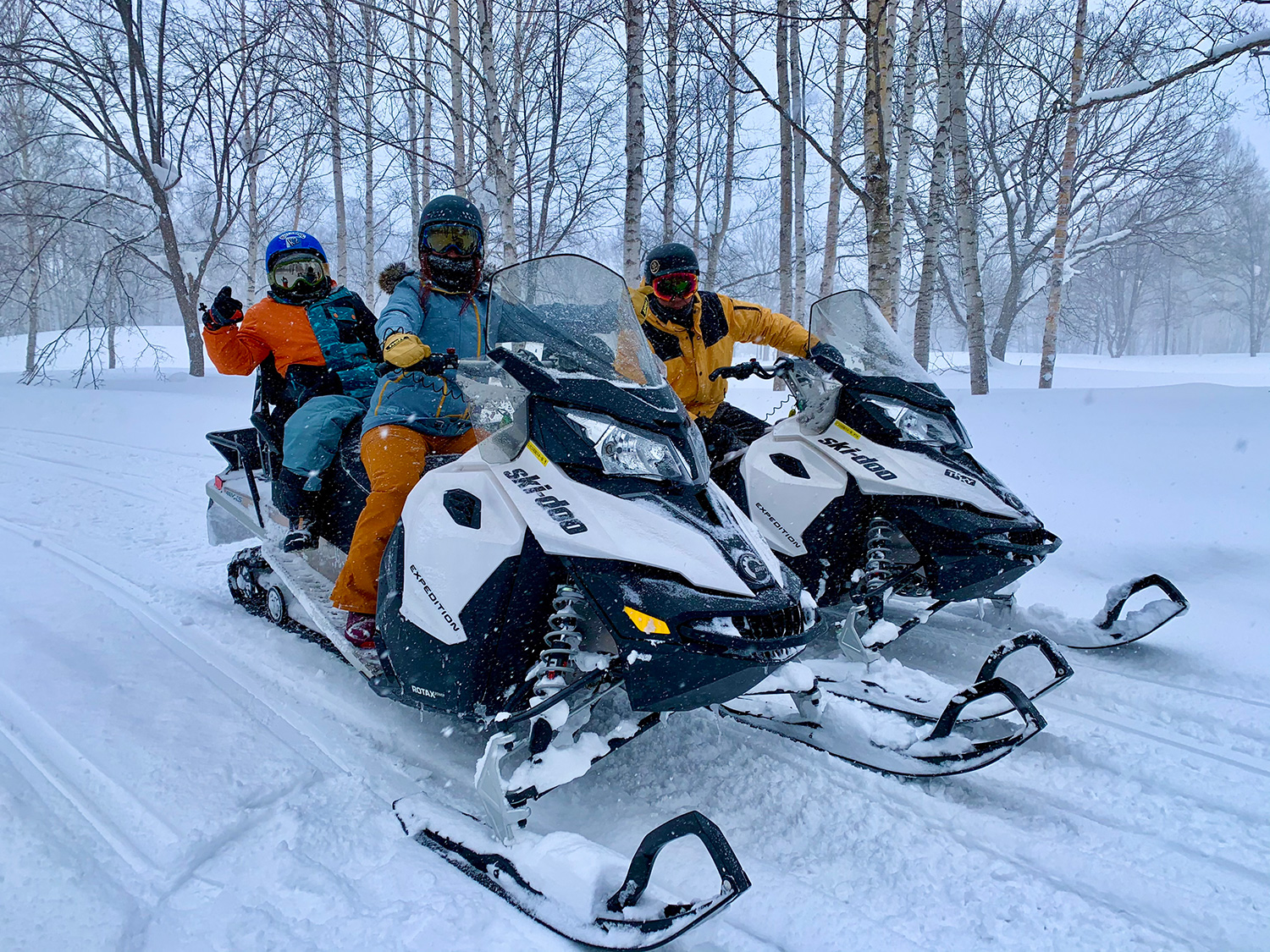 What was exciting was tubing, which I thought was a child's play.Isn't it ridiculously stimulating for adults?It was me who did "refill try" many times because of the speed and thrill, and the comfort of sliding on powder snow.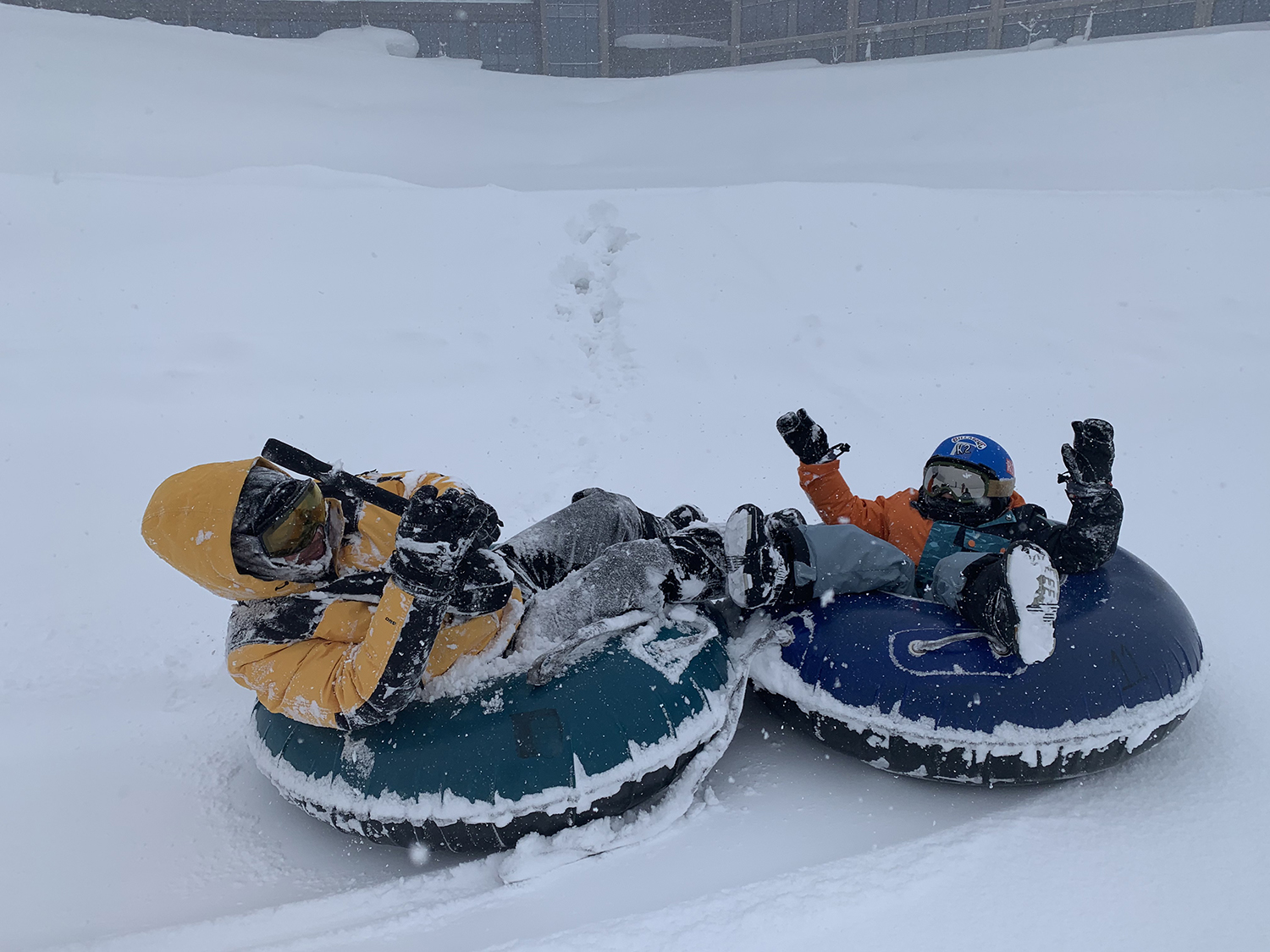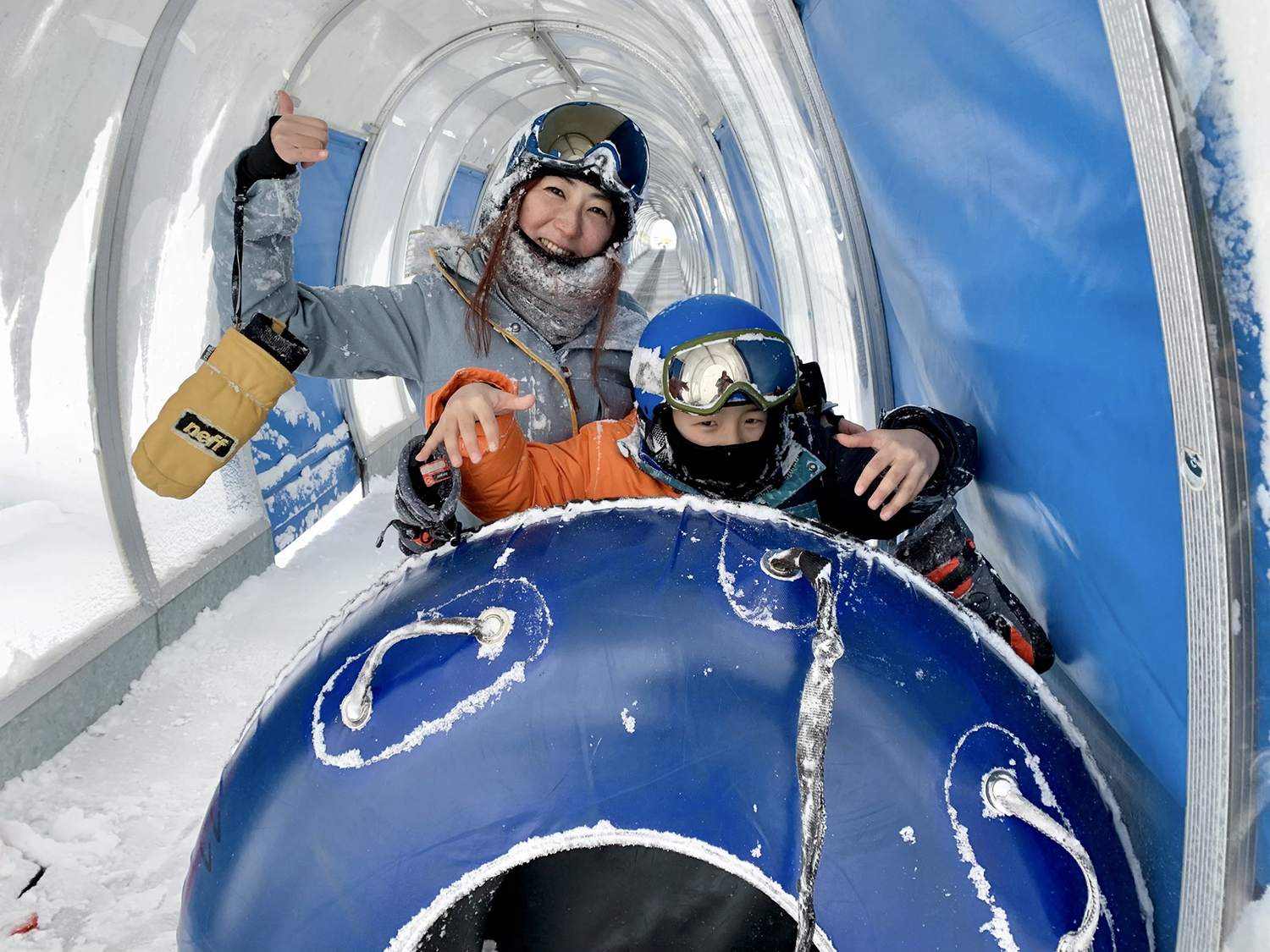 The memorable Strawberry Fields existed there with the same terrain and snow quality, and the parks and activities that surpassed previous memories entertained the whole family.
HANAZONO can be played.Whether it's a field that slides with children or a field that doesn't slide, it's a place where you can play anyway.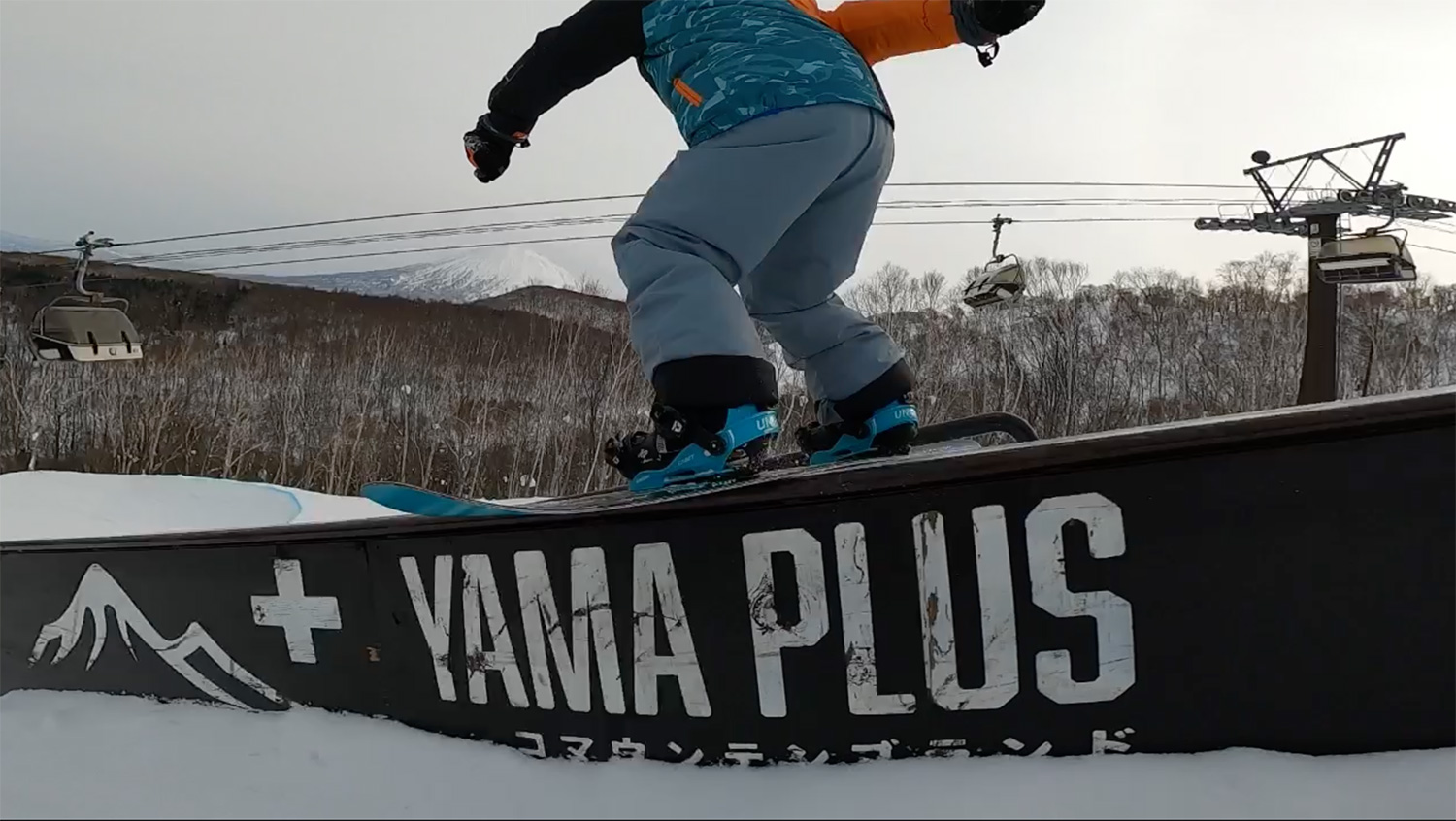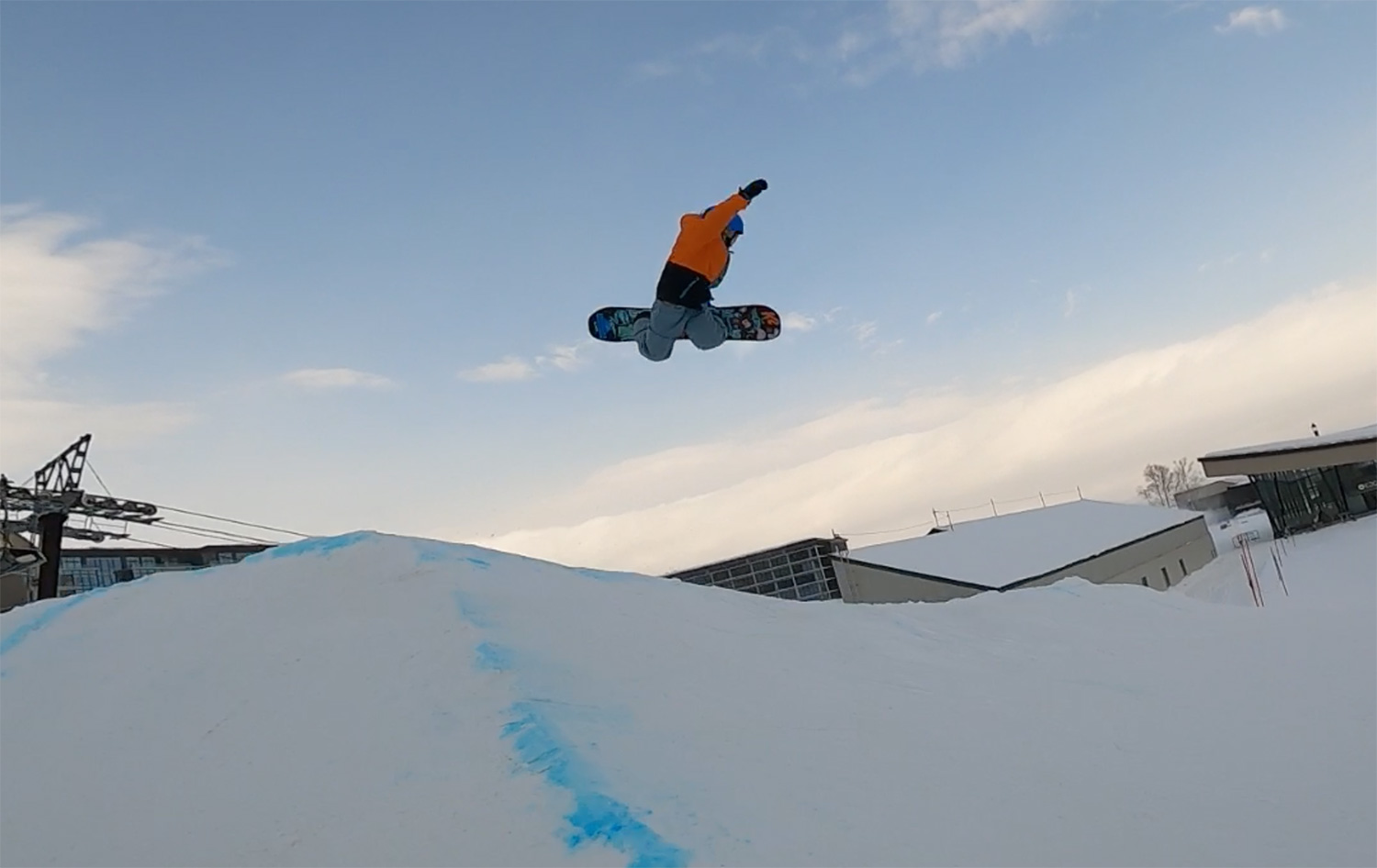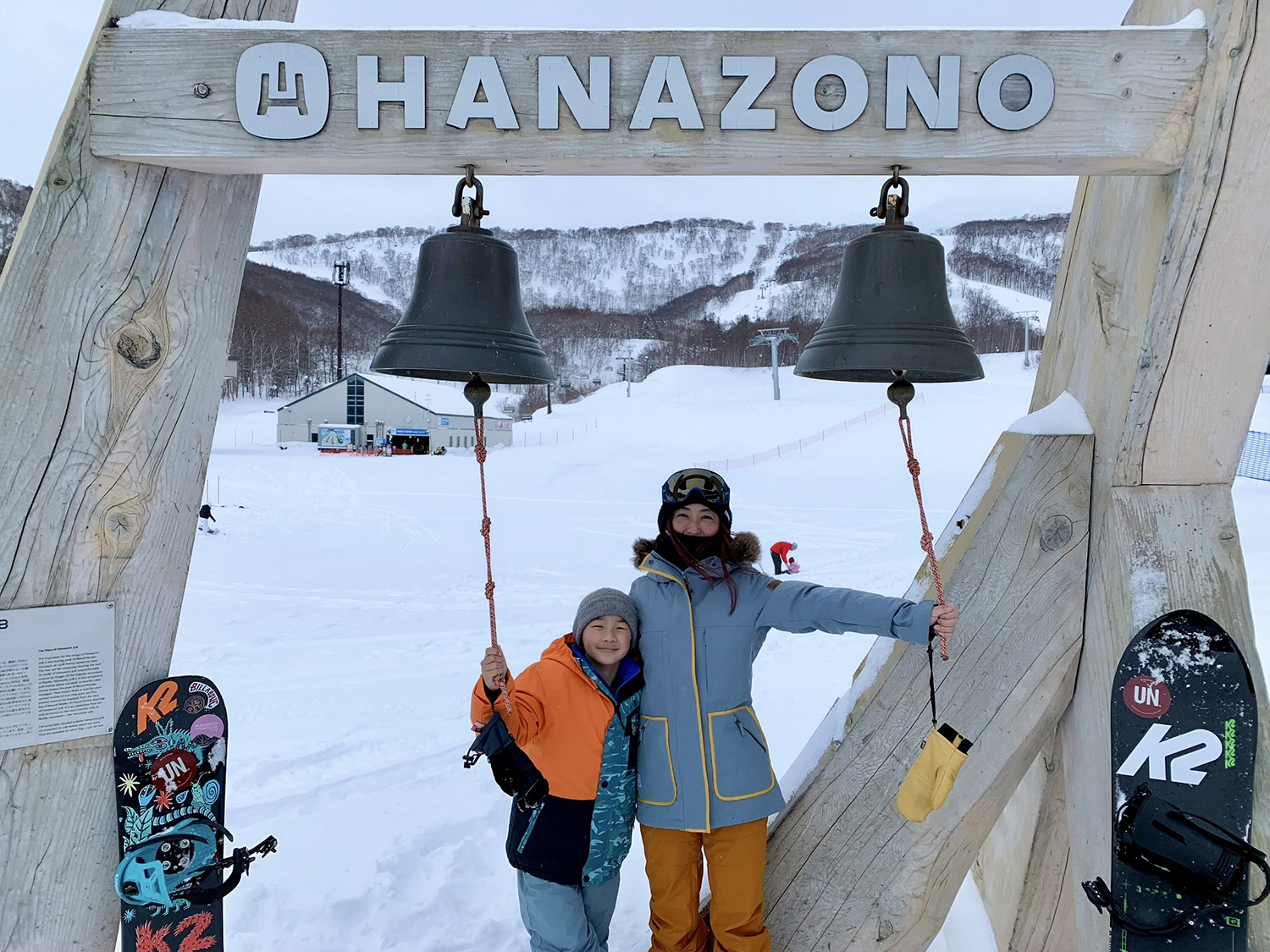 The best snowstorm and night
High season Niseko naturally resets every night.
Every time I wake up in the morning, there is a snowy mountain with new snow.How luxurious the environment is!Every time I came to Niseko, I felt its value.
And that reset can also occur during riding time.Especially for Niseko this season.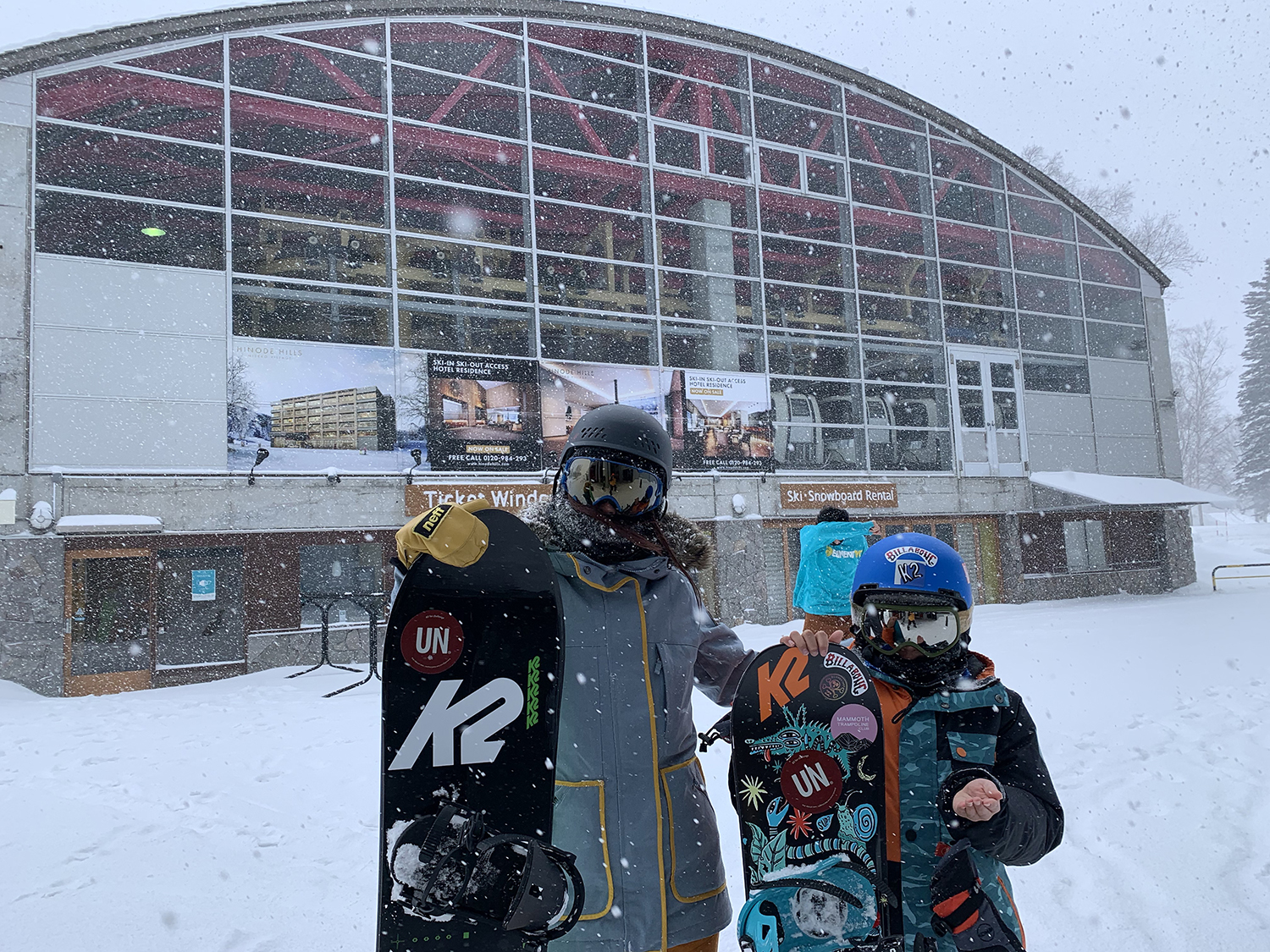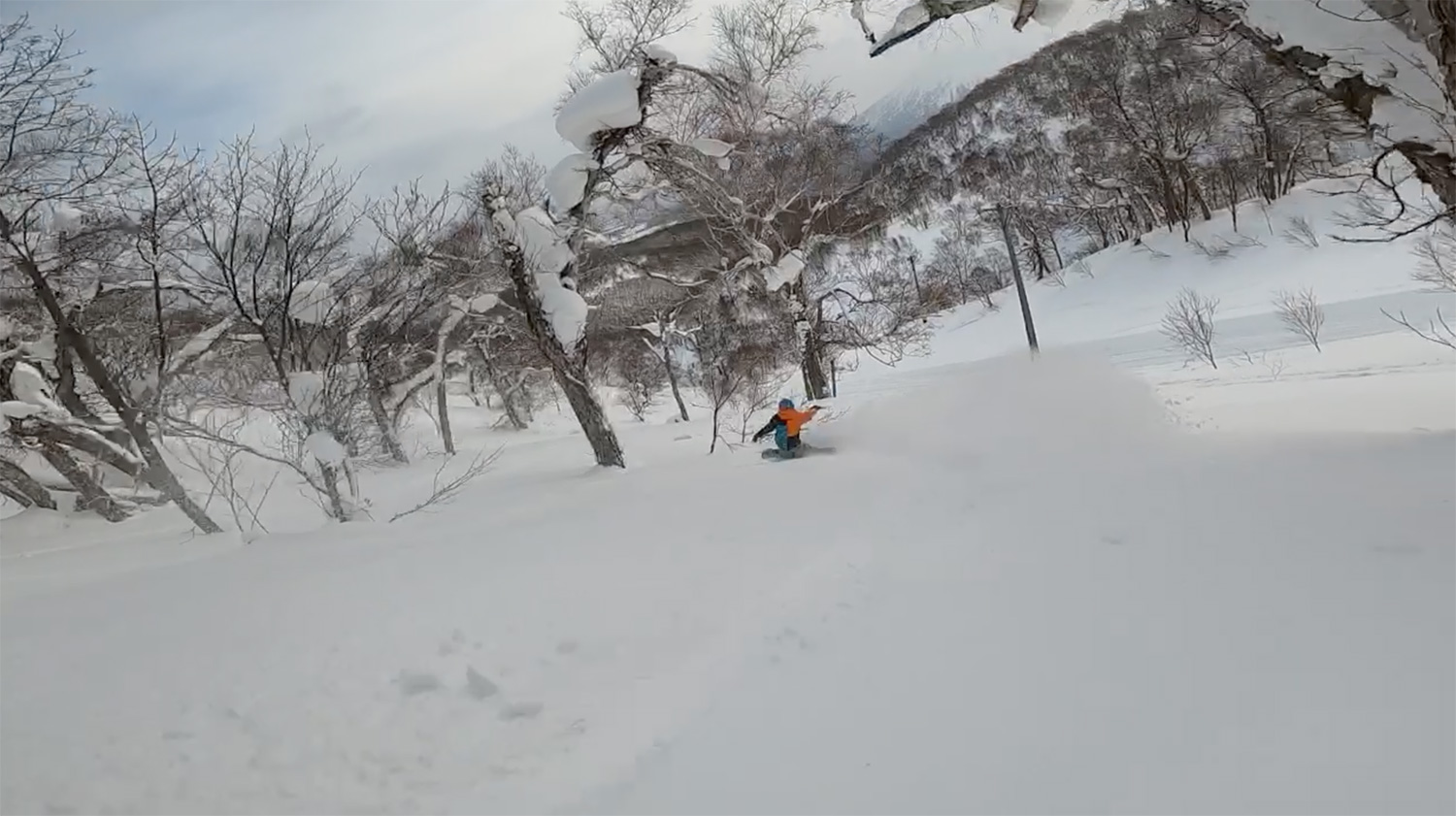 In Niseko Village, where heavy snow continued to fall that day, Burn reset every time he skated a gondola without having to wait overnight.During the quiet hours of weekday people, the long course of the gondola was covered with deep snow.It was a dream world where you could enjoy the first notebook in the morning every time you slipped.
At the foot of the village is the Hilton Hotel, adjacent to the gondola.The lobby had the same calm atmosphere as before.I had stayed at this hotel when it was built (early XNUMX's), and I felt very nostalgic for the lobby, which had the same impression as I remembered at that time.Niseko is not just a new place that has changed dramatically, it is also a good old and nostalgic place.Perhaps it was because this season had a quietness that reminded me of the past.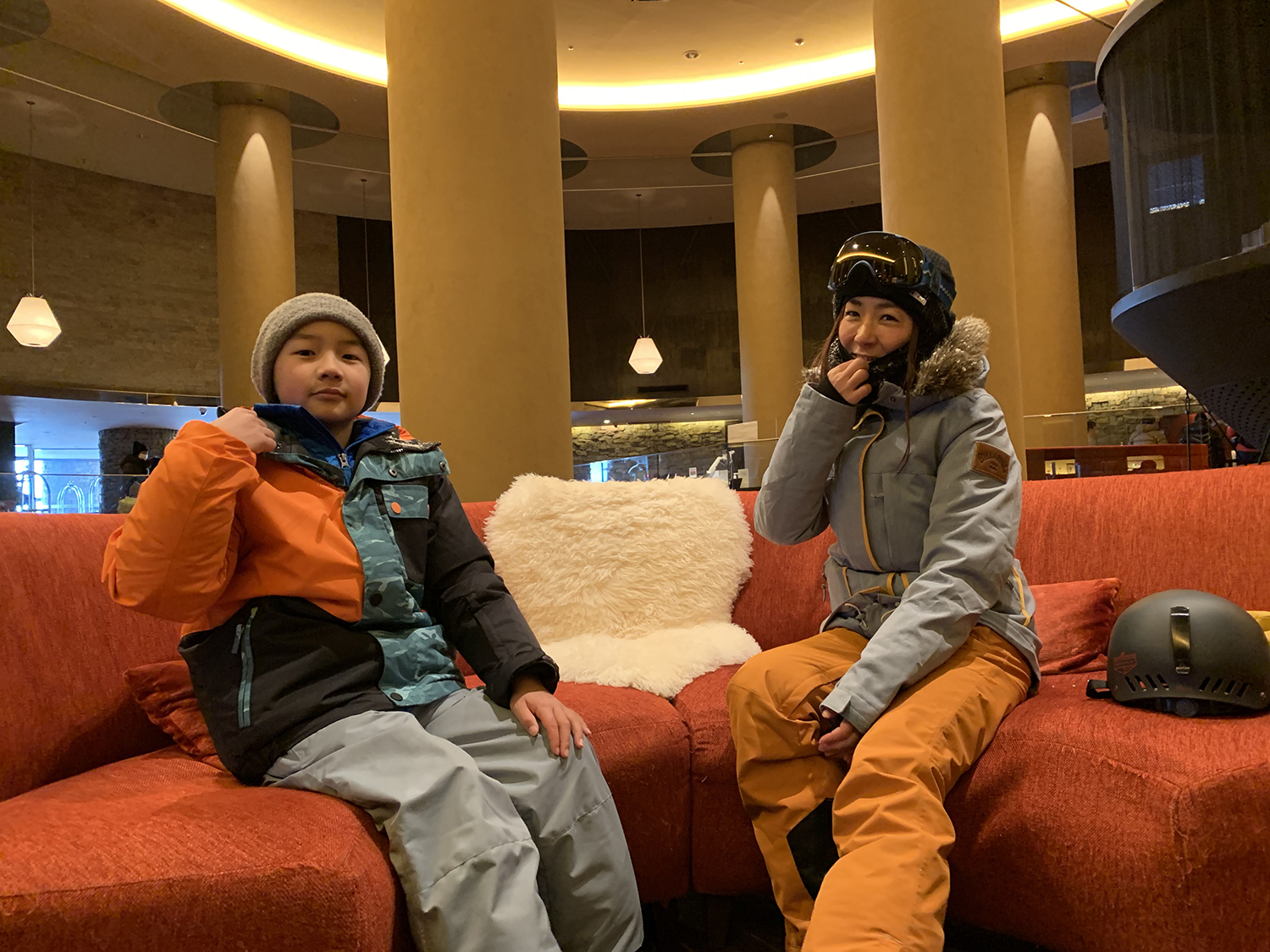 Hirafu night games haven't run the gondola this season, but the Center for Lift has slid long enough and rugged terrain. "Is it so long?" The night lift felt much longer than the daytime.Our bodies, which kept slipping even in the temperature of -XNUMX degrees Celsius, had a hot heat.Every time I slip, snow accumulates.I gave a spray to the snow surface where the night game lights were fantastically illuminated.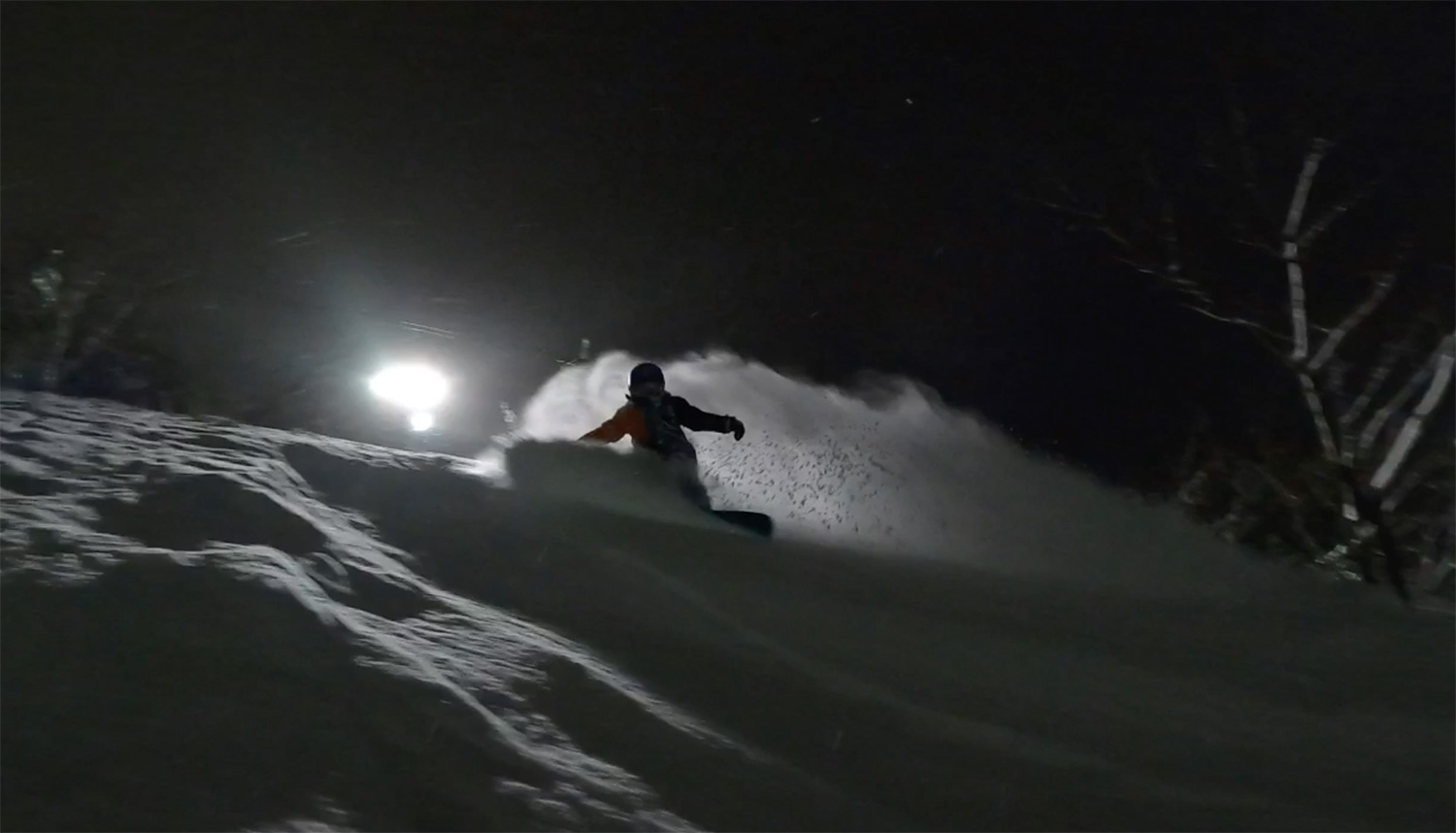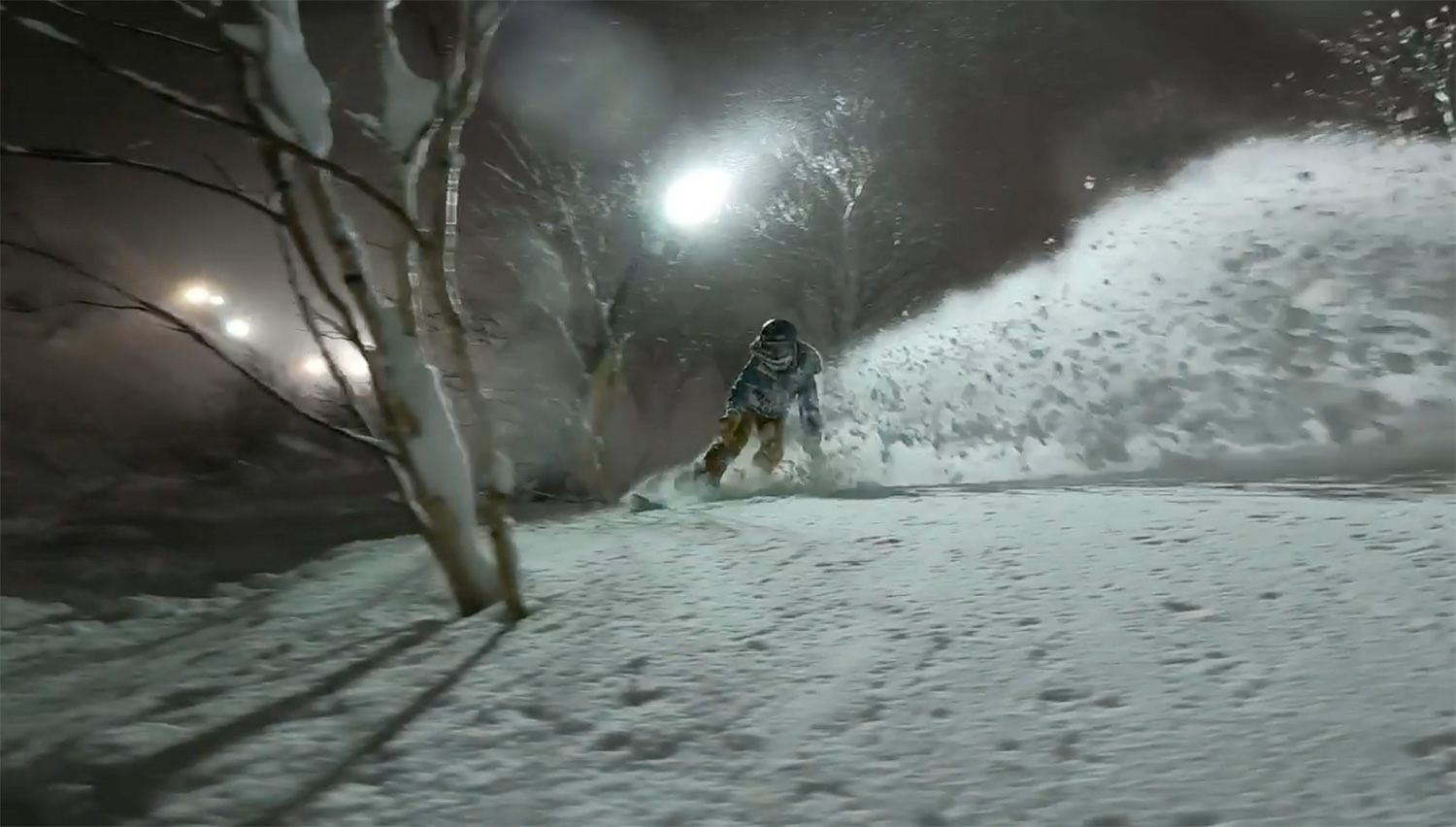 "This is for foreigners to come."
Those who have a dreamlike feeling in this way will not forget that feeling.Both my husband and son, who said so in a dreamy way, realized that they had joined one of them.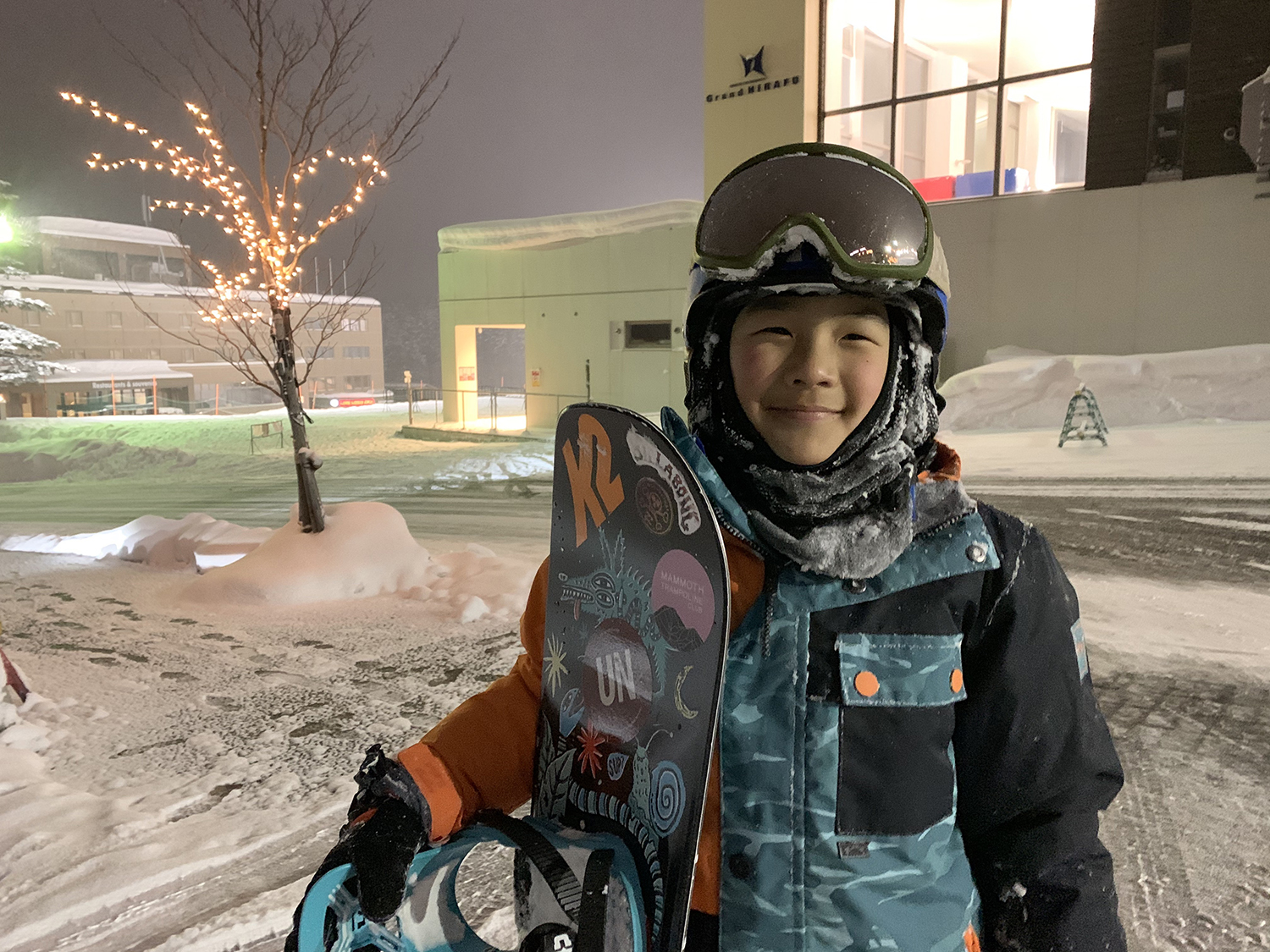 Things that don't change
Such Niseko may be clear.
Next season, the usual bustle of Niseko will return, and fast-track competition will be fierce for slippers, which may be a little disappointing.
However, the snow in Niseko hasn't changed.The good parts that have been around for a long time remain firmly there.
I felt that I could see what had disappeared this season as I moved away from Niseko in the crowds of recent years.
Niseko has become so famous that it is said to have the best snow quality in the world.
The cityscape has changed drastically, and the number of visitors has also increased dramatically.
But the mountains and the snow that's there haven't changed.
"Let's come back to Niseko again"
Sliding the last night game, we left Niseko.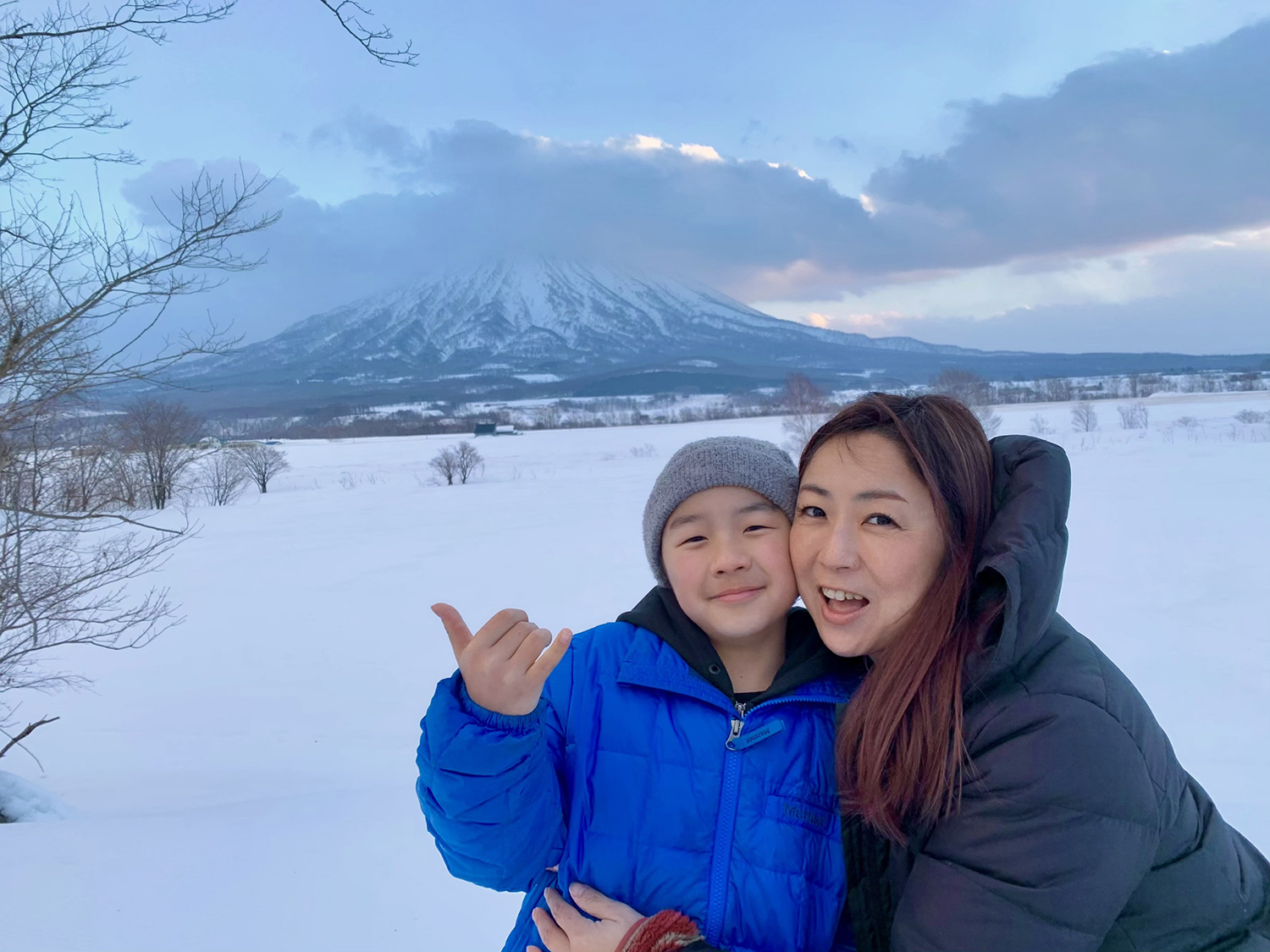 TORA BURGER # 16 NISEKO HANAZONO RESORT Niseko Hanazono Resort

TORA BURGER # 17 NISEKO @HOKKAIDO Niseko Hirafu & Village

"CALI TO JAPAN TRIP "Past Articles
EPISODE 1 – A trip to Asahikawa, Hokkaido.teeth Click here for more information.
EPISODE 2 – Iwate Geto Journey.teeth Click here for more information.

----------
★ PROFILE
Yukie Ueda
XNUMX years of experience as a professional snowboarder.As a half-pipe and big air player, he fought in professional games and the World Cup, and after enlivening the Japanese girls scene such as movie production and launching a snowboard brand, he moved to California, USA on the occasion of his marriage.He moved to Mammoth Mountain and has continued snowboarding activities in Japan and the United States, but this time the whole family will move to Japan for one year.
SPONSOR: K2 SNOWBOARDING, BILLABONG, UN, RONIN EYEWEAR, HAYASHI WAX
ORION Toranosuke
Born April XNUMX, XNUMX, XNUMX years old.A third-generation Japanese-American bilingual born in California.I love snowboarding and skateboarding. USASA National Snowboard Championship XNUMX XNUMX Under category overall XNUMXrd place.
SPONSOR: K2 SNOWBOARDING, BILLABONG, VONZIPPER, UN. RONIN EYEWEAR, ETNIES, HAYASHI WAX, MAMMOTH TRAMPOLINE CLUB