"Antelope Race vol.2" held at Fujiwara Ski Resort in Gunma Prefecture on Sunday, February 28, is a banked slalom tournament produced by Ryosuke Abe, a local native of the Minakami area.This tournament, which was unfortunately canceled due to light snow last season, was held with passion from both the management side and the participants side, with the thoughts of last year.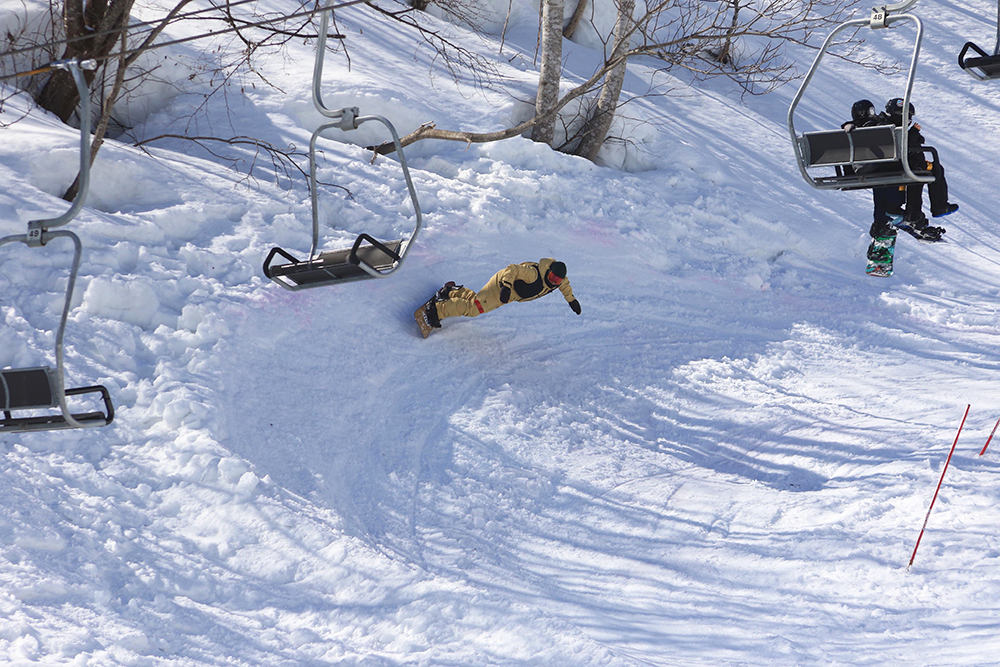 Photo: KUWA
A course that makes full use of the terrain of Fujiwara Ski Resort
The course of this tournament, which was held by moving the venue from the Okutone ski resort until the previous tournament, is to utilize the natural terrain of the Fujiwara ski resort and use the slopes as it is.It was created with "Mt. Baker Legendary Banked Slalom", the head family of Banked Slalom in mind.The course has been created with good terrain that can be used for banks even before it snows, creating a natural line.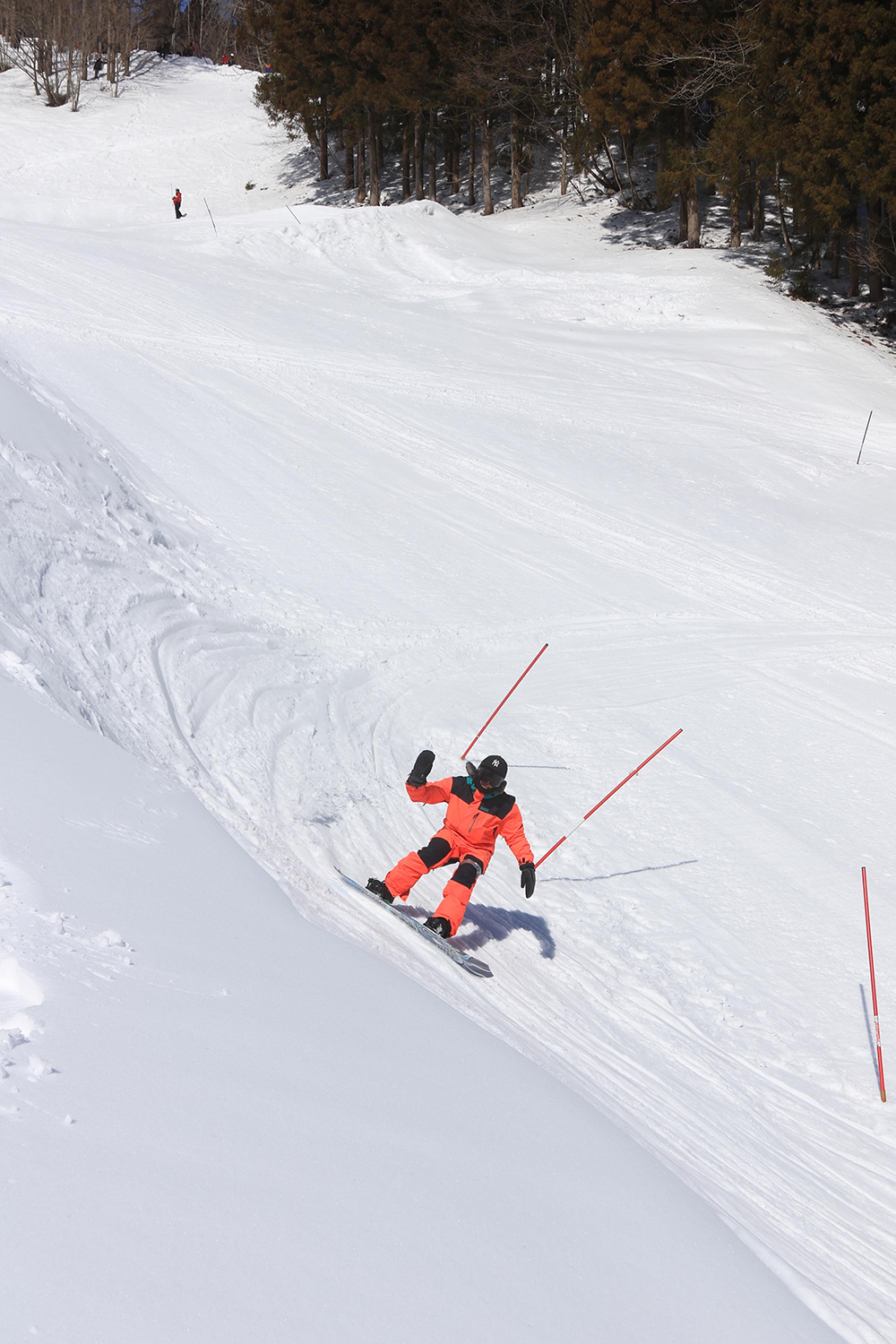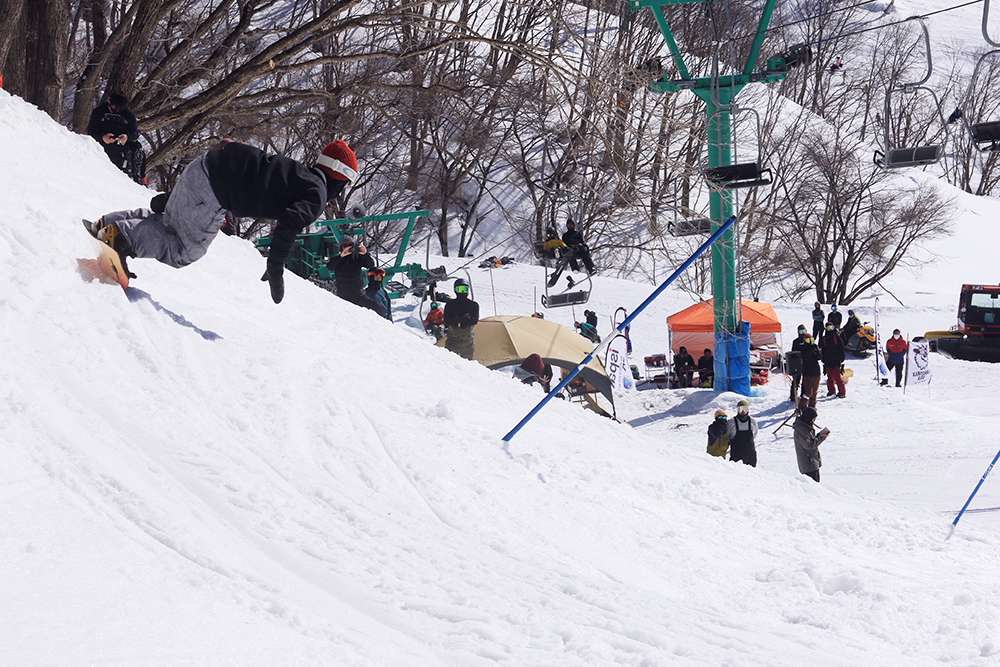 Since the slope can run up freely, there are places where you cannot reach the gate if you slow down too much, so it is a question of how smooth the line can be.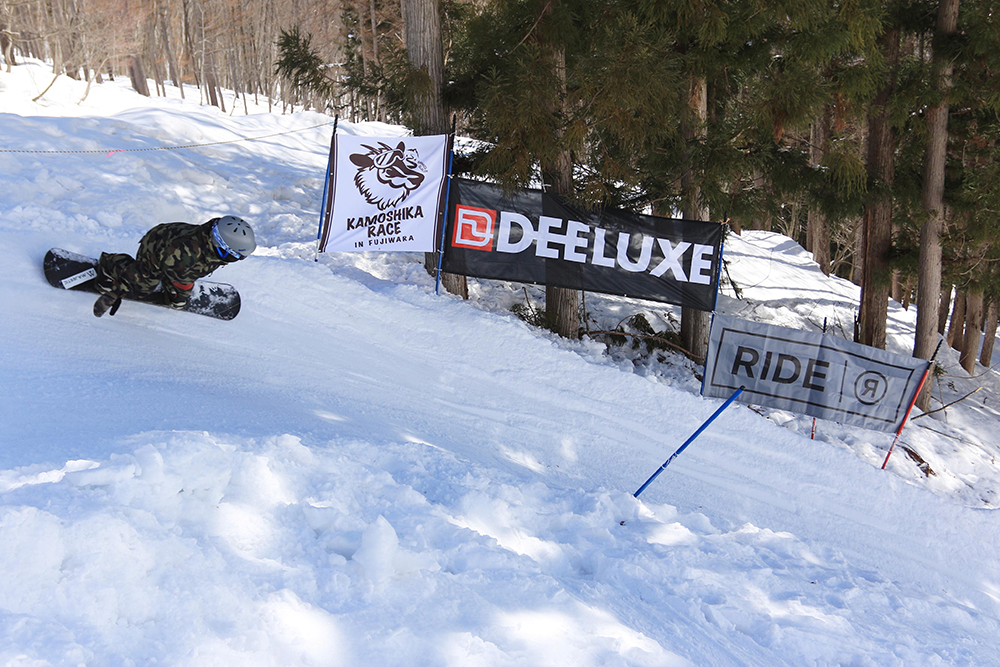 Operation that struggled with lift trouble
It was sunny on the day.A total of 200 participants gathered in the best weather for the tournament.There are 12 entry classes: PRO boys / girls, general boys / girls, master boys / girls, junior high school boys / girls, elementary school boys / girls, and ski boys / girls.Participants are waiting for the start, as it will be held for the first time in several years.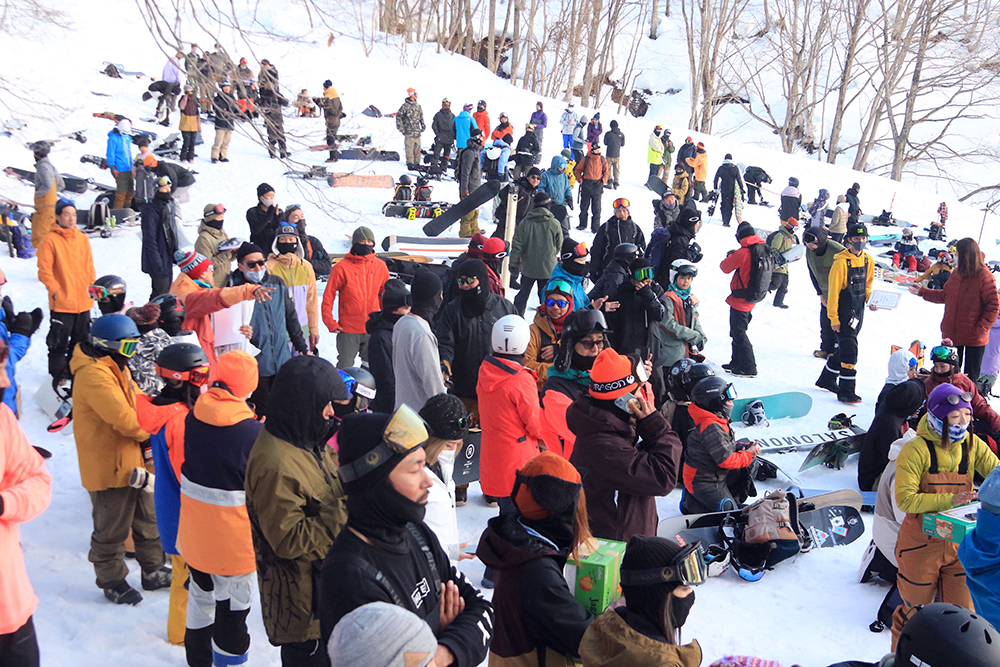 However, due to lift trouble, the inspection and the first race could not use the lift, so everyone decided to hike up.Of course, it takes longer than turning the lift.Initially, it was planned to have two qualifying rounds and one in the top 1% of the finals, but due to this trouble, everyone will change to the best time of two and proceed.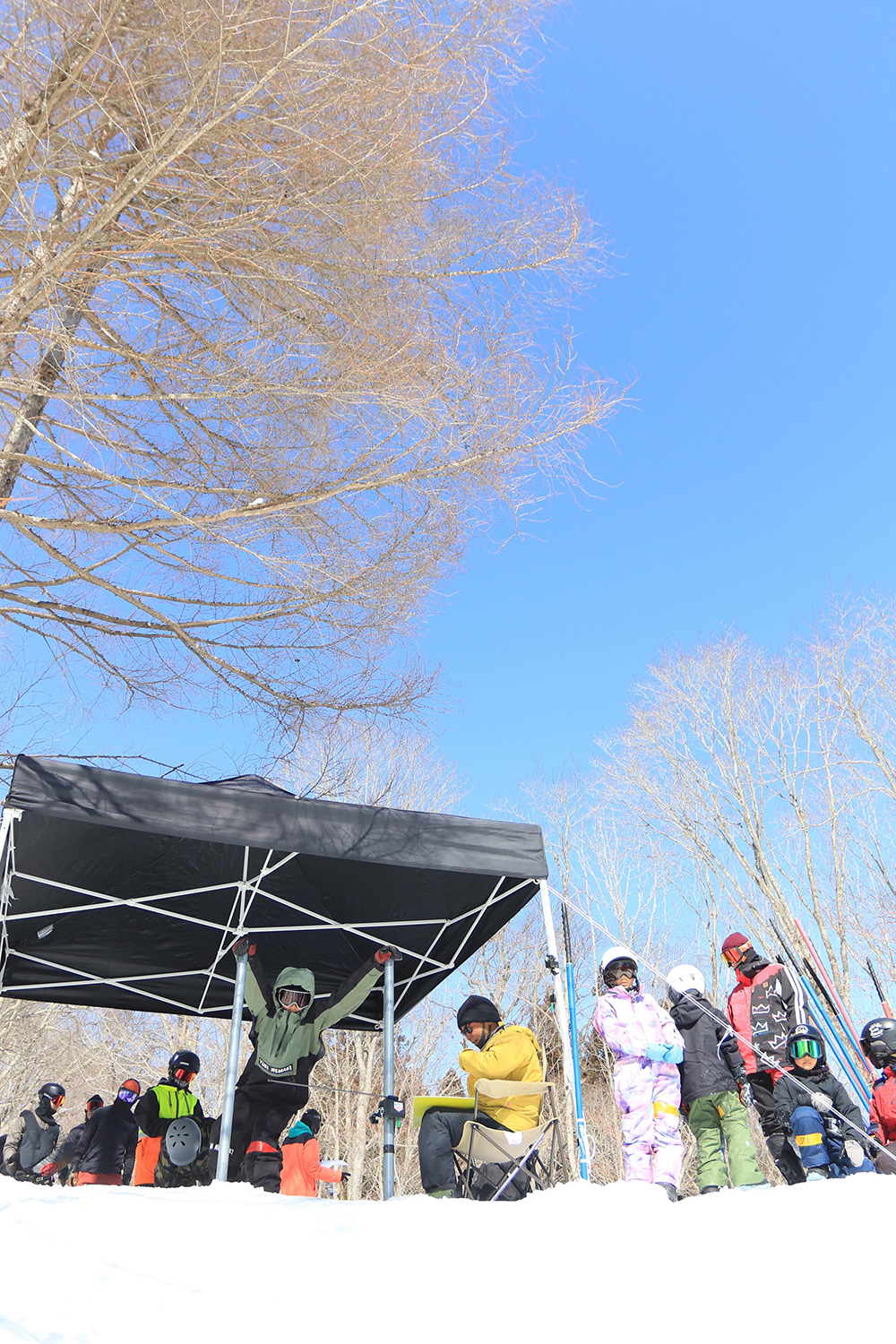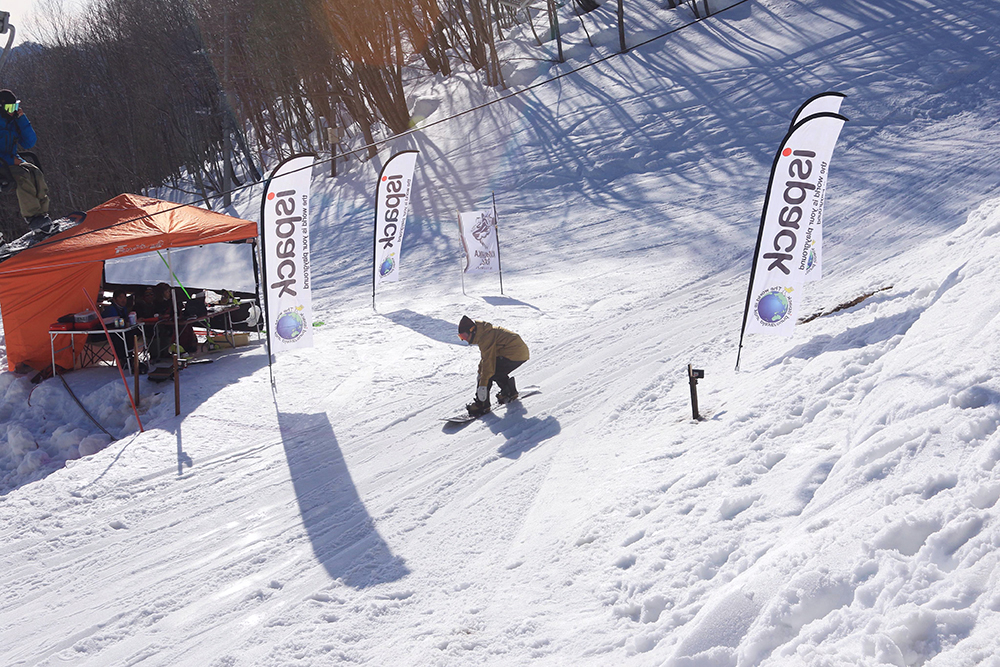 The progress that does not go smoothly raises anxiety about whether everything can be completed safely.Lift trouble was finally resolved around noon.From there, with the success of the team of Daizo Fukushima, who is also in charge of measurement at TENJIN BANKED SLALOM, the race proceeded smoothly, and the entire tournament was safely completed without any injuries within the scheduled time. The process is over.
Gorgeous sponsorship items such as snowboard gear and honey from Katashina Village, Gunma Prefecture total 100 million yen!The award ceremony was also very exciting.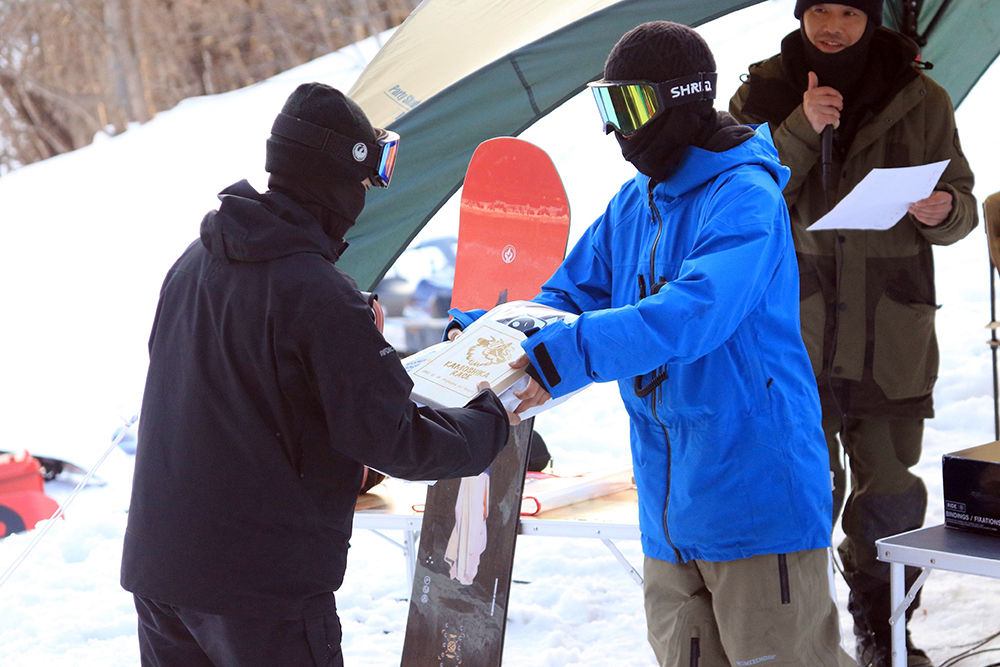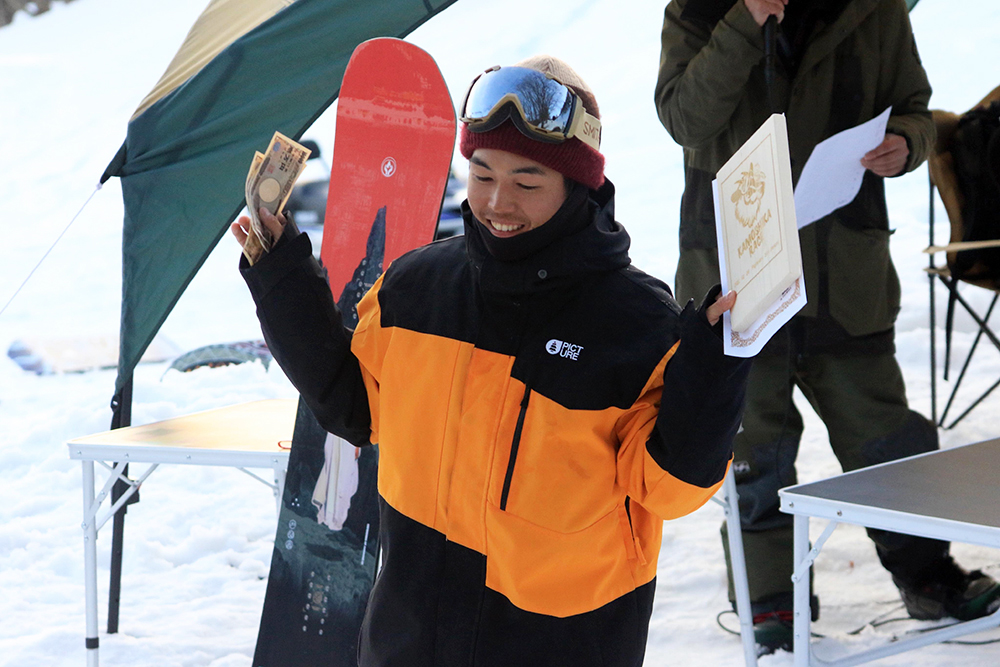 It was a fully participatory tournament that ended in a relaxed atmosphere from beginning to end, with the players working together to help with the final cleanup.
The official FB page where the results etc. are postedClick here for more information.